Hi y'all, I am excited to talk about the run down of House of DVF! I tried to answer questions I was getting on twitter and FB as much as I could in this post… The screenshots I got are all over the place but as soon as episode 2 goes up online I will update this.
Thank you for reading!
With love from Hollywood Washington,
Kier
Episode 2 from my POV…
So first.. Being in NYC was breathtaking and phenomenal and nerve-racking and anxiety ridden… It was amazing but stressful to be more blunt. Every night most of us would have crazy dreams and/or not be able to sleep. (Hence at least me having bags under my eyes.) Writing more thank you cards was one of my NYE resolutions, so I wanted to write some to Jessica and Stefani. When I filled out the thank you cards for Stefani and Jessica (not shown) it was right before the elimination of the first two girls. I was shaking and almost nauseous and vaguely remember it so that's probably why I messed it up! I feel so badly about the misspelling though since I have such a difficult name I always try to get people's names right!  I didn't get a chance to give Stefani or Jessica my thank you cards until the next day.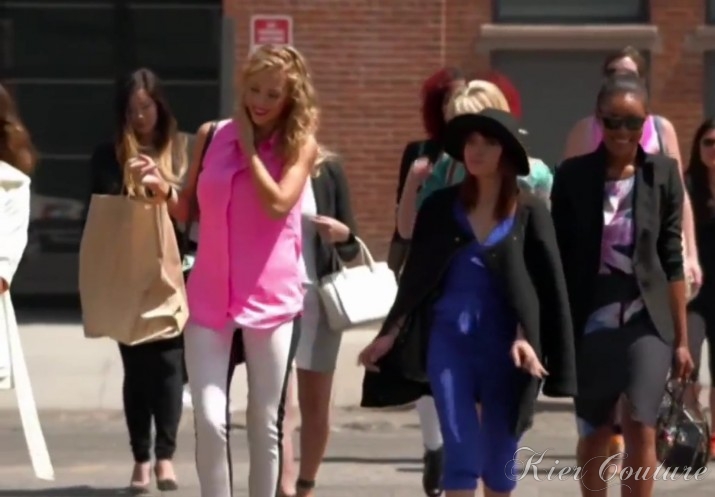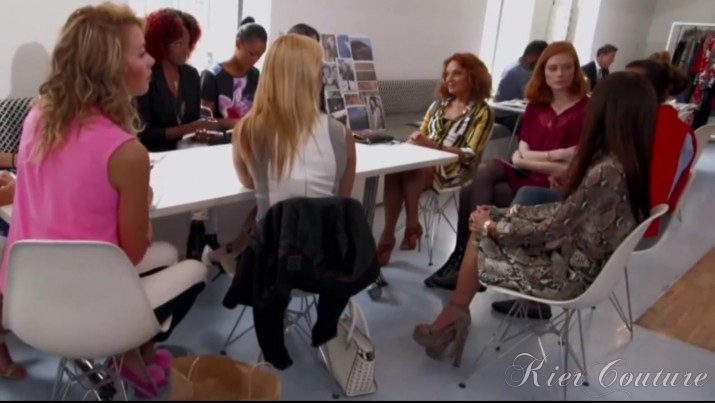 We break off into groups based on where we wanted to go for inspo…
In the spice market at Chelsea Market I was a little too sensitive to the smells.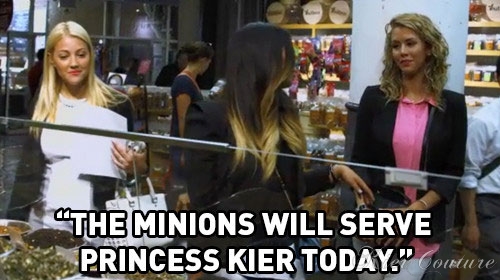 Jinna and I fight it out, but first….. we took a selfie ;)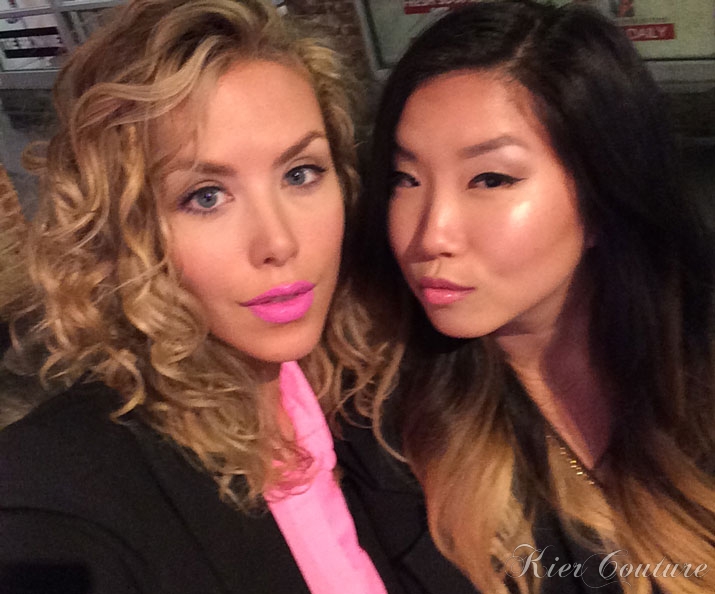 Chelsea Market:
Black Blazer: Zara, old. Pink top: Merona. Slacks: Mossimo.
Shoes: Rachael Roy, Pom Poms: DIY.
Lips: Wet n Wild, "Dollhouse Pink"

The next day was day two hair for my natural curls so they were looking a little cray.. since I didn't sleep much again due to nerves and staying up late to work on my mood board, I needed a quick fix.. I remembered the Resort 2010 collection show and how a lot of the models had big bows on their heads… so I grabbed a foil "scarf" I had bought the day before in Chelsea Market threw it in my hair and tied it in a bow to distract from my hair… I thought it was effortless and on brand… I was wrong!
If I was a mentor in Stefani's position I would have said something like "The bow isn't on brand." Instead of "What were you thinking!" When you stifle ones creativity and try to humiliate them it's kind of hard for them to recover. I almost quit the program because I felt like, after that, it wasn't a place of positivity or women helping women which was the goal, "let's treat kier like dirt and see how much she can take." was the vibe I got. Stefani was supposed to be instrumental in our growth and I was completely hurt and devastated. I also think the way she handled it played a roll in how the girls decided to treat and ignore me the rest of the day- it set the tone.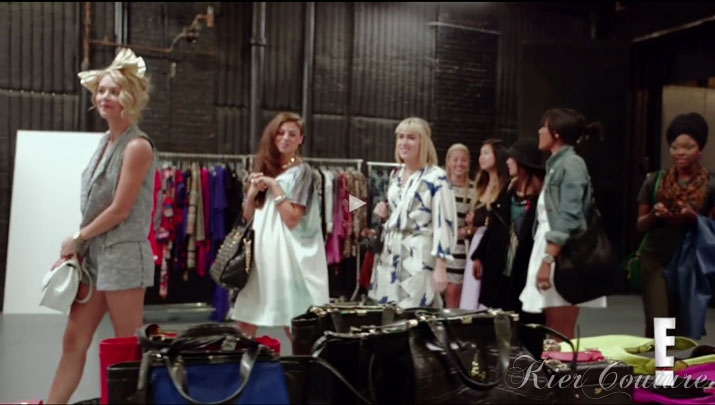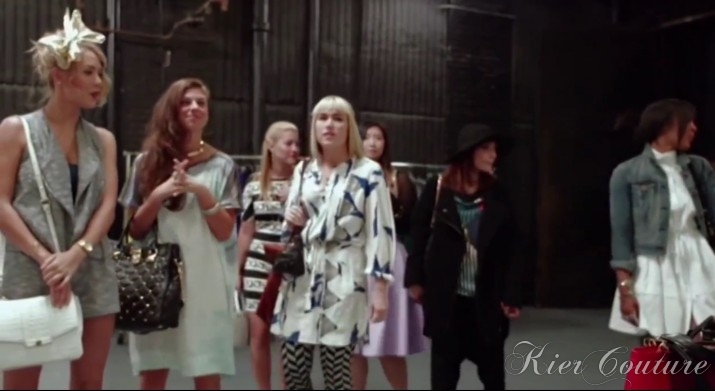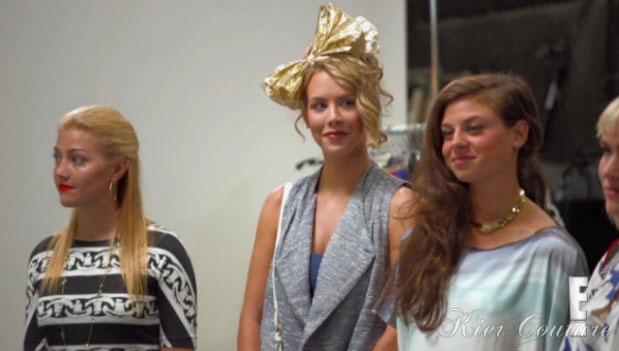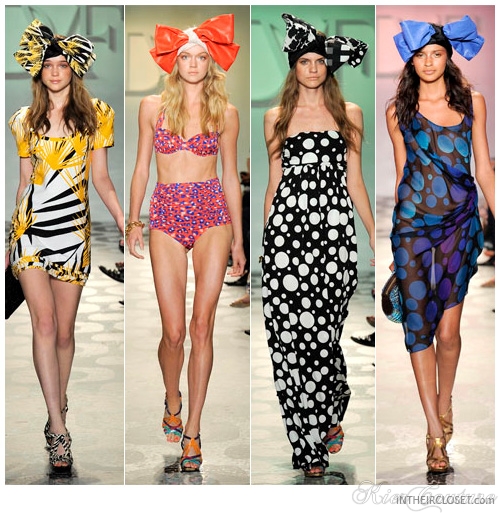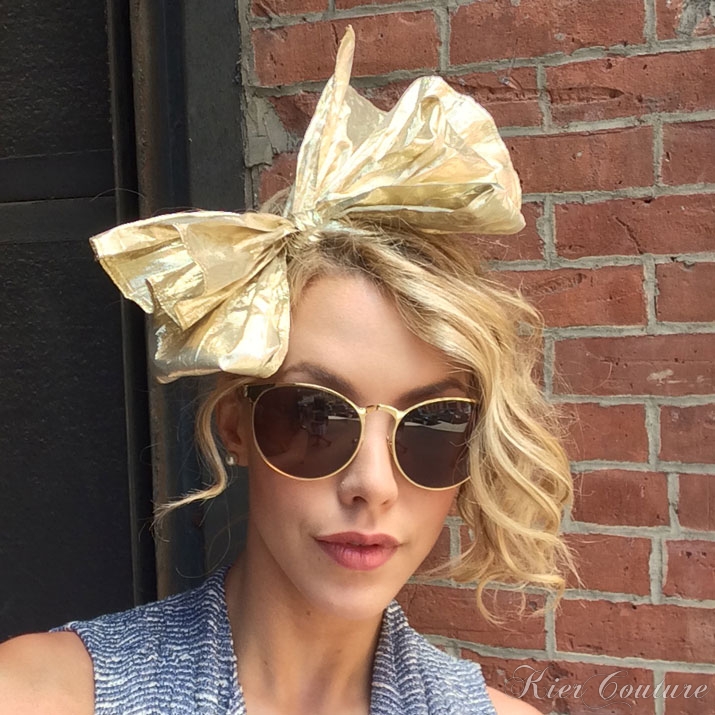 Lookbook Shoot: 
Vest and Shorts: 1.State, last seen here. Shades: Chilli Beans.
Bow: Chelsea Market while shopping for supplies for my mood board.
Shoes: Aldo. Bag: Brahmin, c/o.

Lenore and I have drinks and work on our boards in my room… I LOVE Lenore.. she is the most genuine person, we actually really bonded. "She's not going to be the brand ambassador, like no." was not about Lenore, it was taken out of context but it's reality TV… so thats a bummer… I'm wearing white Body by Victoria lounge pants and a www.fashionaddict.la shirt which was the name of this site until recently..
I  wasn't happy about losing the lookbook challenge and I felt ignored the whole time. It didn't show, but we were there working for hours and I handed Abs safety pins, helped dress the model, put clothes away we decided not to use, got the printer to work (for both groups) and more… I was a team player and I was shunned and treated like dirt. Stefani said "She looked like the kid on the playground who nobody picked"  (paraphrasing sorry) but she was right! I have been teased and ostracized throughout my life and everyone thinks it's because of how I am, but maybe I am this way because I was teased…?  (My story of bullying here)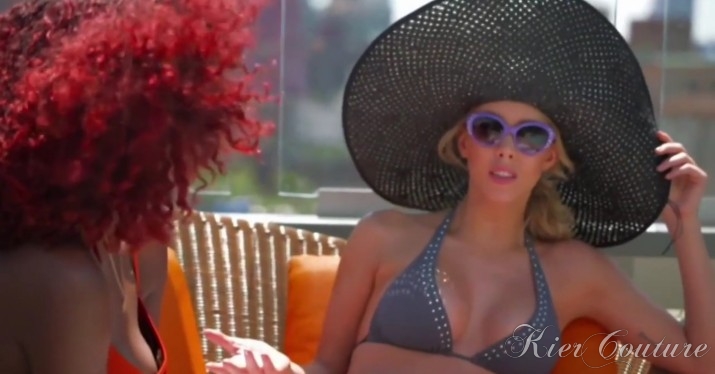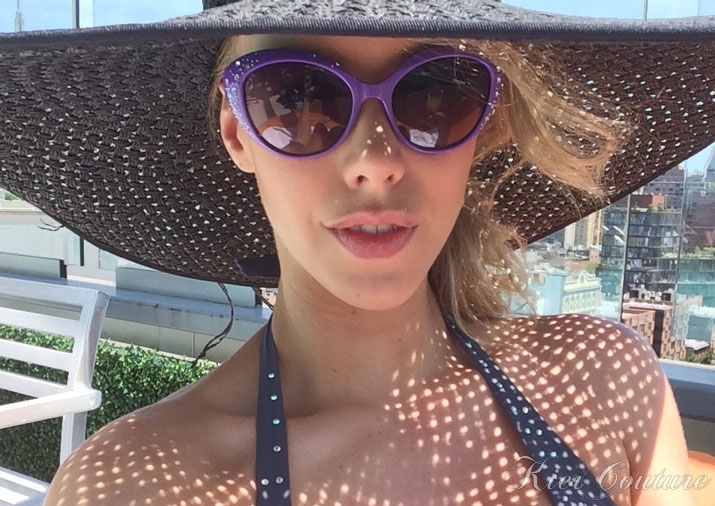 Abs and I speak at the pool… I greatly appreciated her saying she'd give me more respect.. she said I should not feel like everyone is attacking me. I actually agreed and explained the above… at one point in my life, I was being constantly attacked so my self defense mechanism is sometimes to be "bitchy" ..but she is right: I take things very personally, and I tell her I will work on it.
Pool: 
Bikini and hat: Mandalay bay gift shop.. unknown brands.
Bag: Kate Spade. Shoes: Stuart Weitzman.

When we got the call at the pool for inspiration boards to be due in an hour I was mostly done… I just needed to double pin a few things to keep them strait..
I decided to use pictures from my blog for a couple reasons… we are on a show… we had to have the "rights" to any image we used so they could show our boards on TV…. I don't know NYC very well… why waste time running around trying to take inspiring photos when I already had an archive of images I own, organized by me, with some looks I'm thinking would be perfect!?
I decided to go with most photos of me with my back to the camera so it wouldn't be "all about me" but nobody noticed that.. or that DVF's board was mostly photos of her! Hmm..
We all got to pick an image from DVF's board to use as our inspo.. the photo I picked was the only one she actually took while in the Cote d'Azur… I am also the only girl who has been there…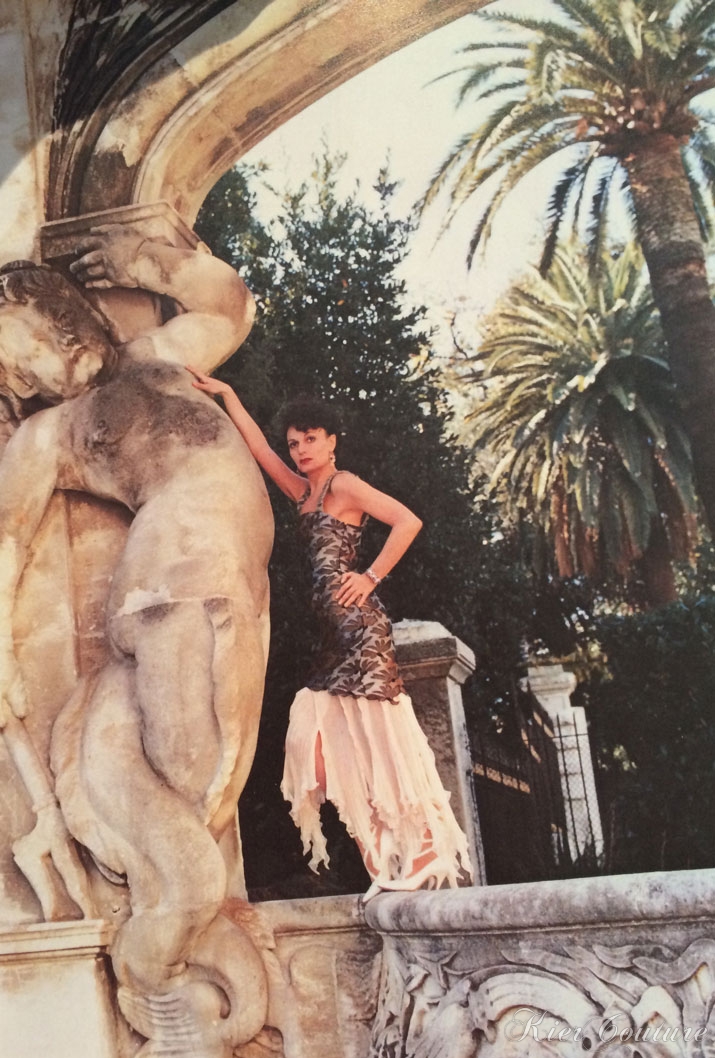 I spent money at Paper Source on deluxe supplies like metal charms to represent hardware, ribbon I made into fabric stripes and twine that I hand tied into a net. (I was also inspired by those old glass buoys) The main elements of the board were to be: florals, netting, pleats, and stripes as well as continue the  running "back" theme which is why I made a paper wrap dress (bottom right of my board) that wrapped in the back to expose the neck and back..
DVF Likes my board so YAAAY "these girls can suck it" WHY did I say that!!! OMG! lol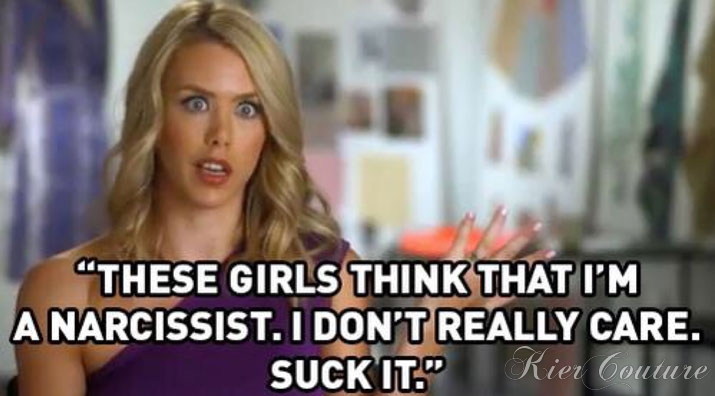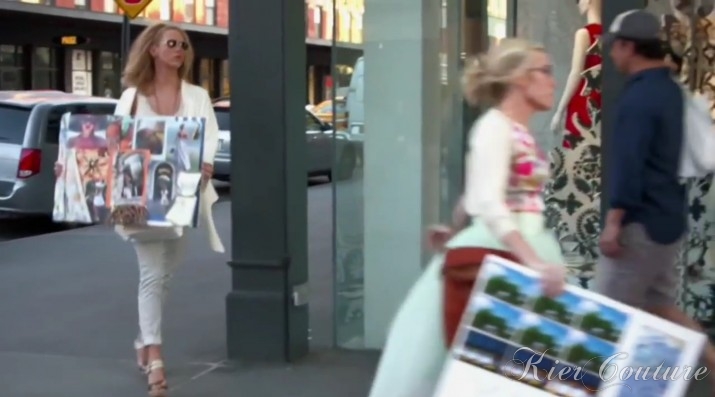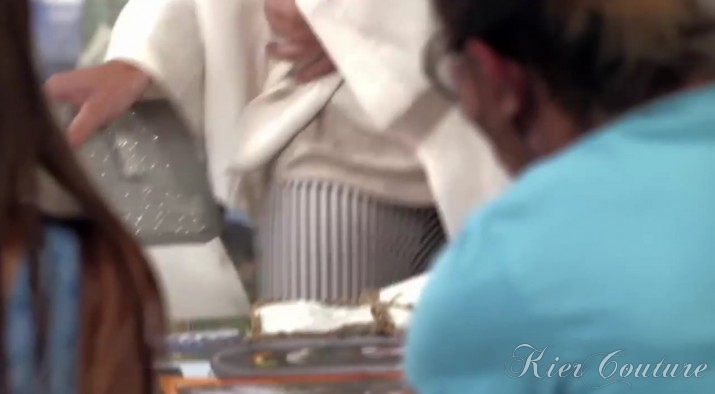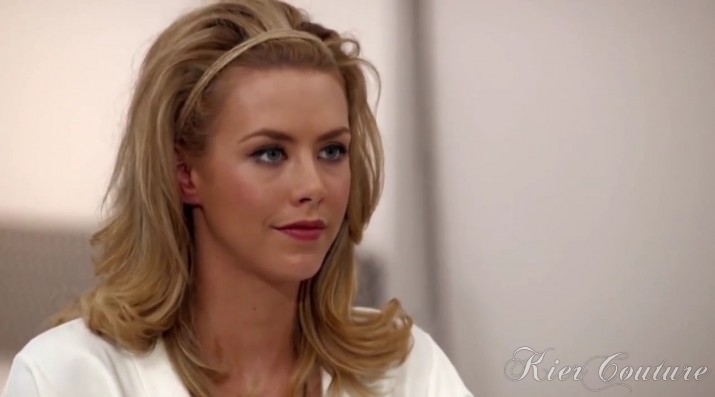 Inspiration Board Presentation:
Jeans: Joes Jeans. Tank: Merona. Kimono: Au Vyda, last seen here.
Shoes: Aldo. Head band: Twine left over from my board. Necklace: Unknown.

 Full Inspiration Board: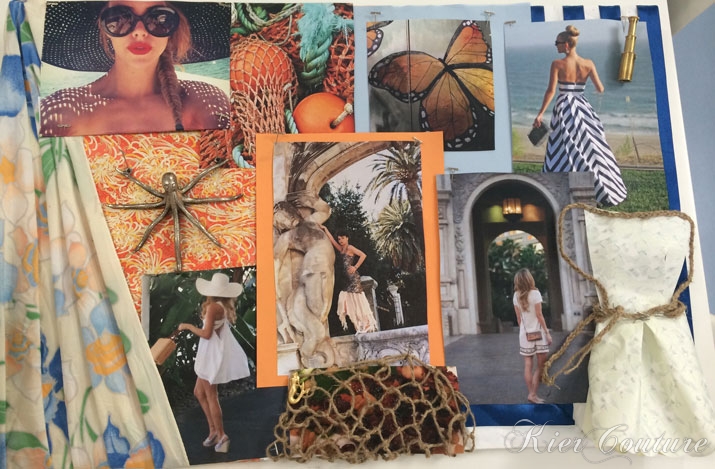 Blog Photos from the Inspiration Board: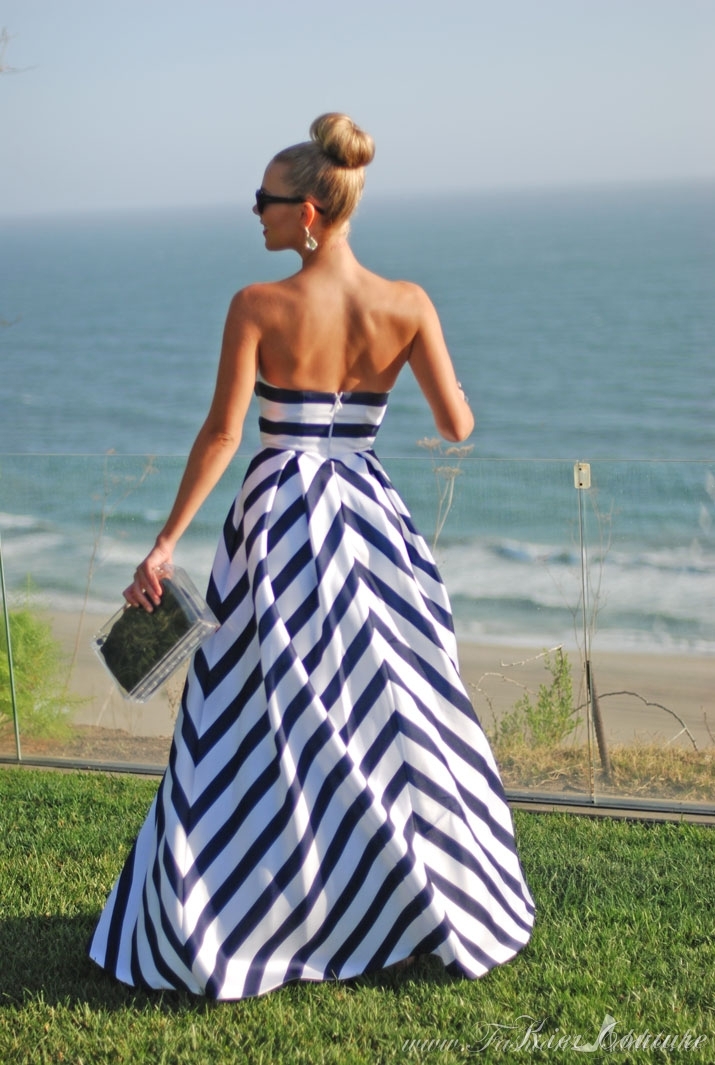 View Post Here… some sizes left here.
Tan Dress: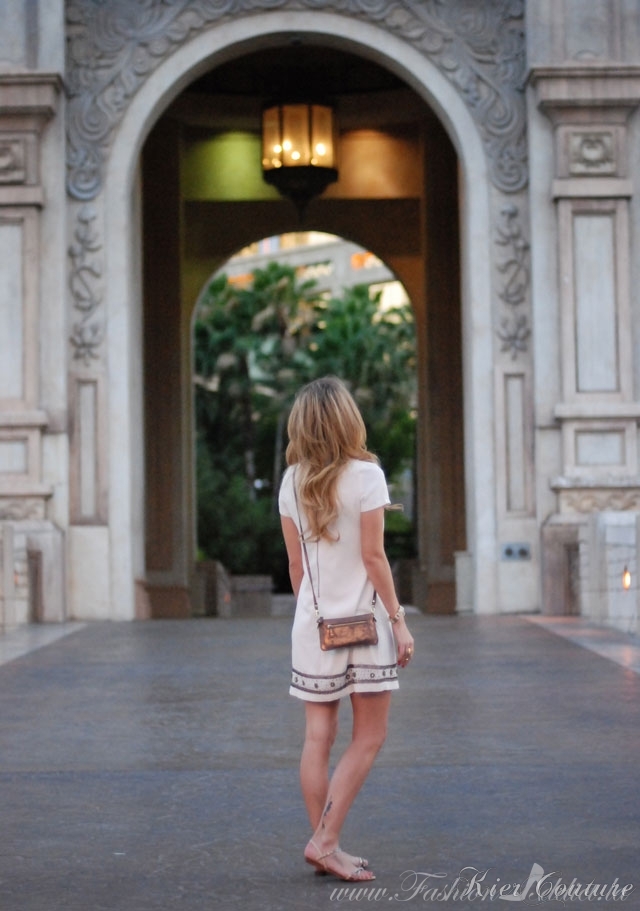 View Post Here (you must see the resemblance of this photo and DVF's right?)
White Dress: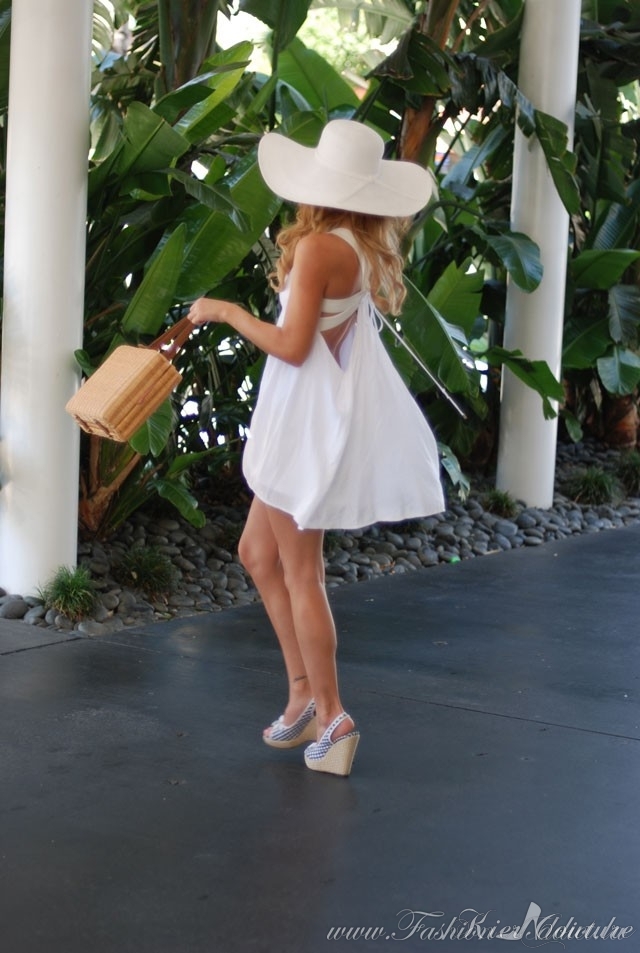 Black "netted" Hat: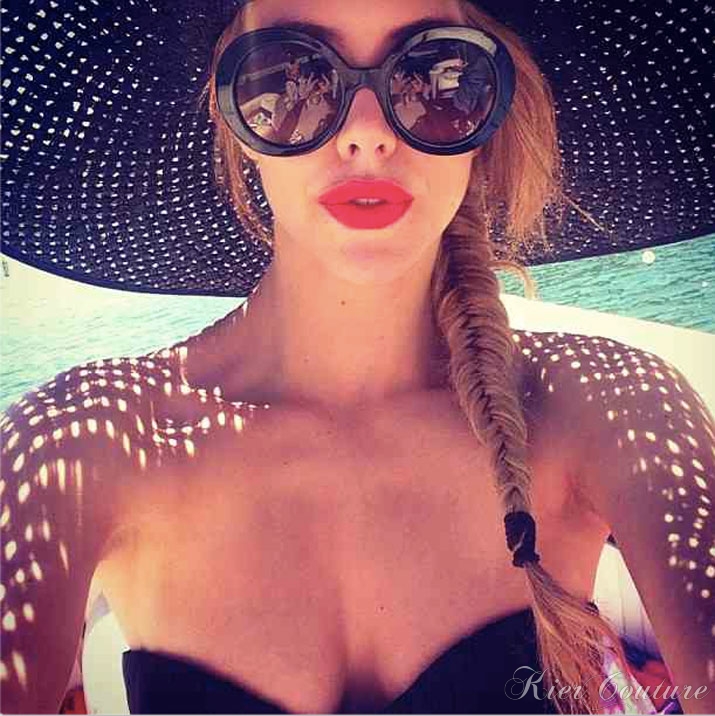 View Black Hat Post, View Instagram.
____________
Codi ultimately gets sent home but her board's theme was amazing.. read about it, and her journey here. I am so lucky to have met such a positive inspiring and beautiful woman. Codi will always have a place in my heart and remind me of my mormon family in Utah who I know are watching and reading this- I love you guys!
I know Codi is proud to know she did spread the love she meant to and I wish her all the best in the changes she's made and her new life after House of DVF.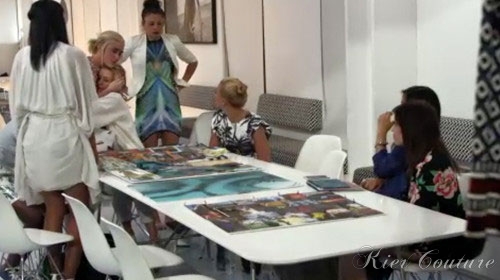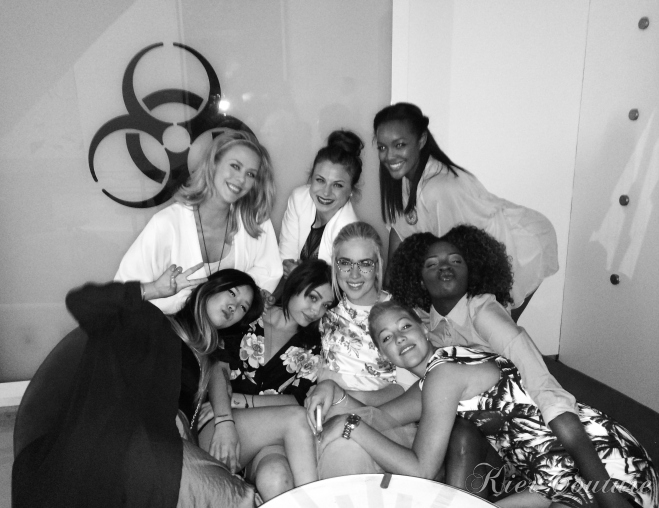 Photo thanks to iamcodi.com
I am so grateful to still be in the show! Let's do this!
(I also just want to second everything Codi says about Michael Herz… I couldn't have said it any better so I'm not going to try..)