I want to introduce you all to a new designer who I have fallen in LOVE with… I met Davy the designer of Au Vyda downtown Los Angeles in his showroom and instantly connected with him, to say we were kindred spirits would be an understatement. Davy is bold yet understated. Davy's designs are structured yet have an amazing, organic, and subtle flow, they channel geisha and business woman at the same time, simplicity and complexity; I've never met or heard of anyone who is such a juxtaposition, but not in a compromising way. Au Vyda is genuine, authentic, fresh, and has the feeling of a new designer stretching out his neck yet believing in himself with amazing confidence…
Au Vyda, the labels name is actually incredibly impressive to me because Au (pronounced "oh") is the chemical symbol for gold, and "vyda" is spanish for life! So "Au Vyda" is "the golden life" but on top of that Vyda is an anagram for "Davy" the labels designer! I'm telling, you, he's genius.
Davy told me he took most of his inspiration from his trip backpacking through Europe which I love, because I actually spent 7 weeks backpacking through Europe in 2006, so not only do I love his fearlessness, but the fact that his pieces are worldly and timeless, like gold its self.
The jacket I am wearing specifically was inspired by a butterfly and when I put it on I was instantly transformed, I felt as though I had emerged from the cocoon and couldn't resist taking a spin around the showroom and stretching out my wings. I have had a hard time not wearing this jacket like everyday because it's perfect to me. I love white, I love flow-y, I love feminine and I love love love this. I tried on several pieces from the Au Vyda fall 2014 line and I promise to show you my new favorite items when more whether appropriate- there is one coat, one dress and one cardigan specifically that I personally can't wait to show you- but more importantly, that I can't wait to wear…
Thanks so much for reading.
Check out Au Vyda, thank me later.
With love from Hollywood,
Kier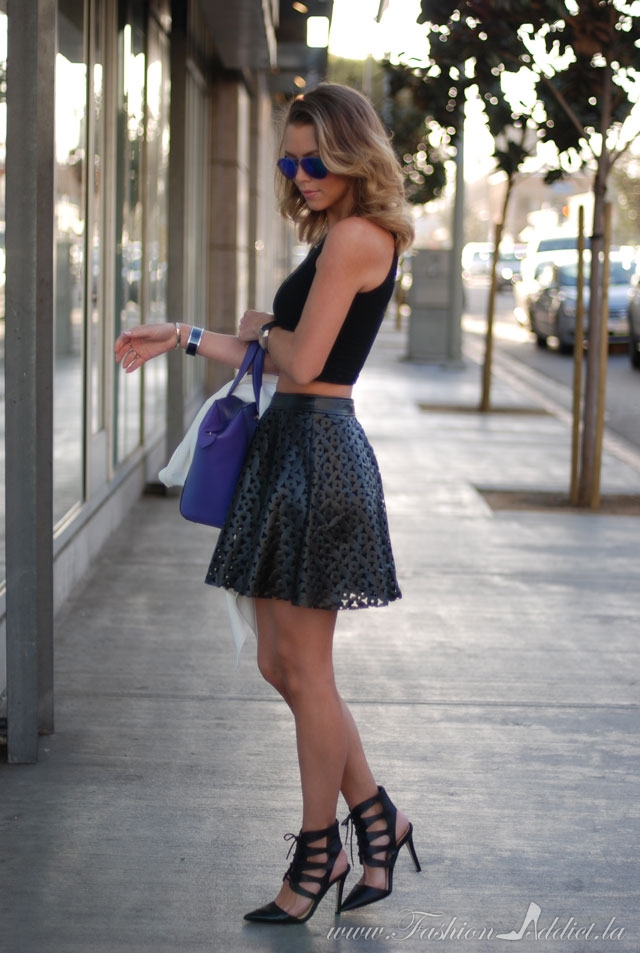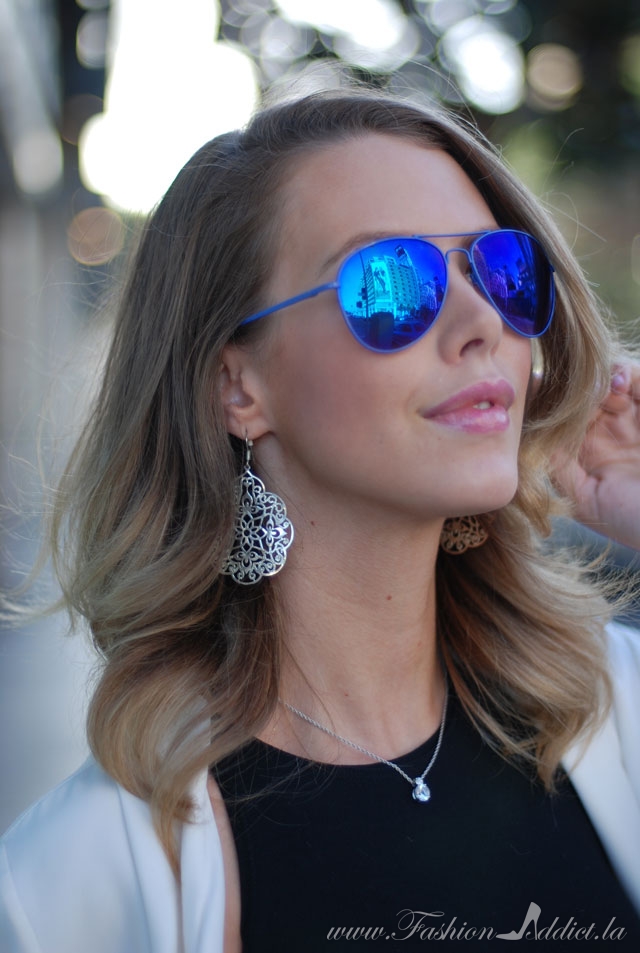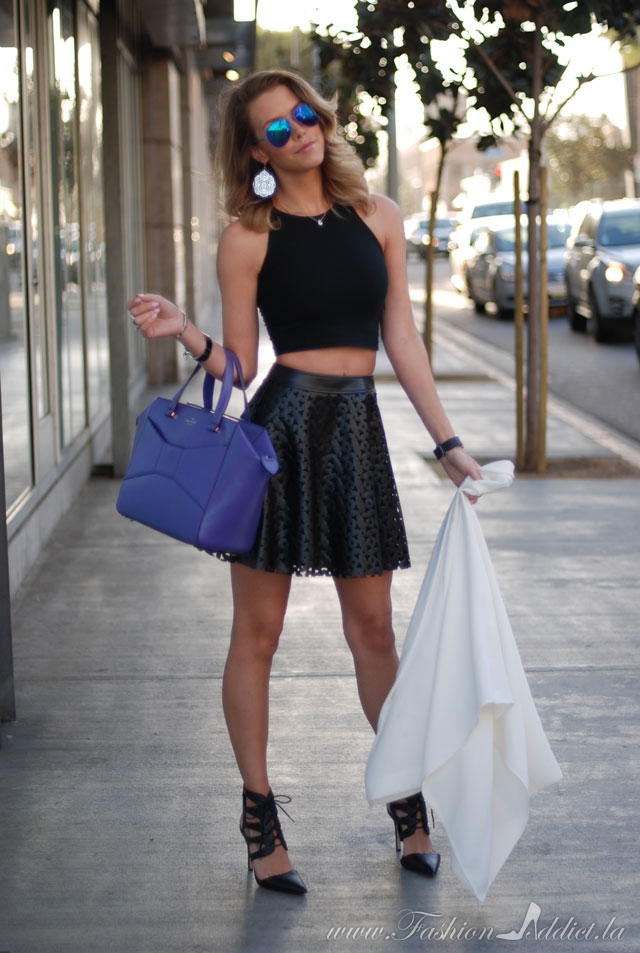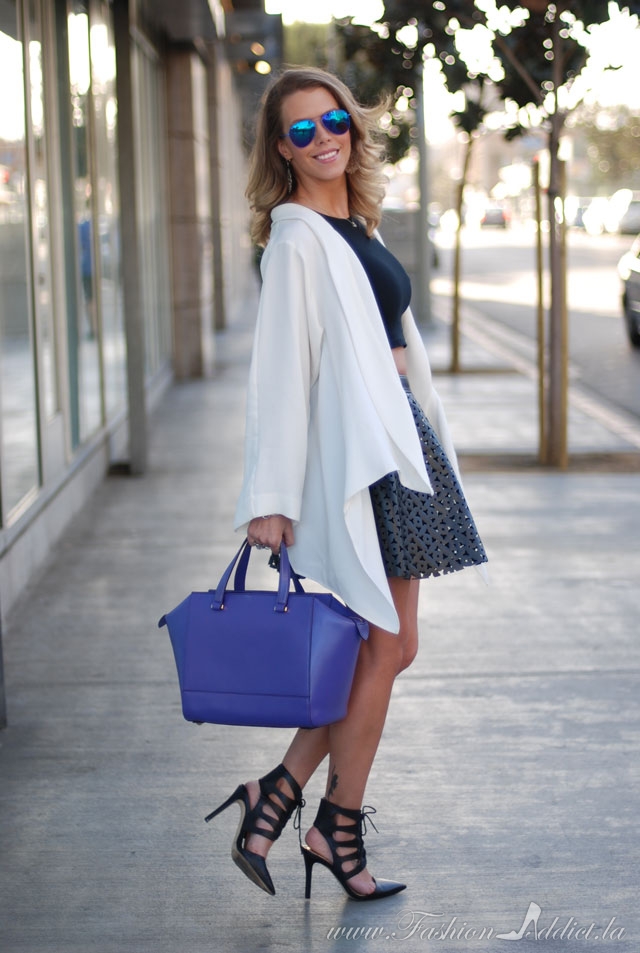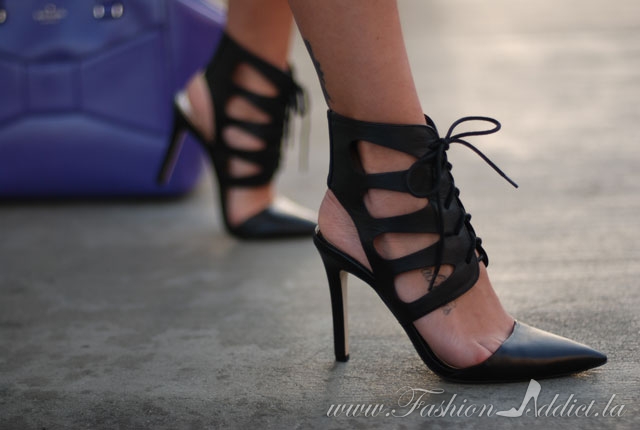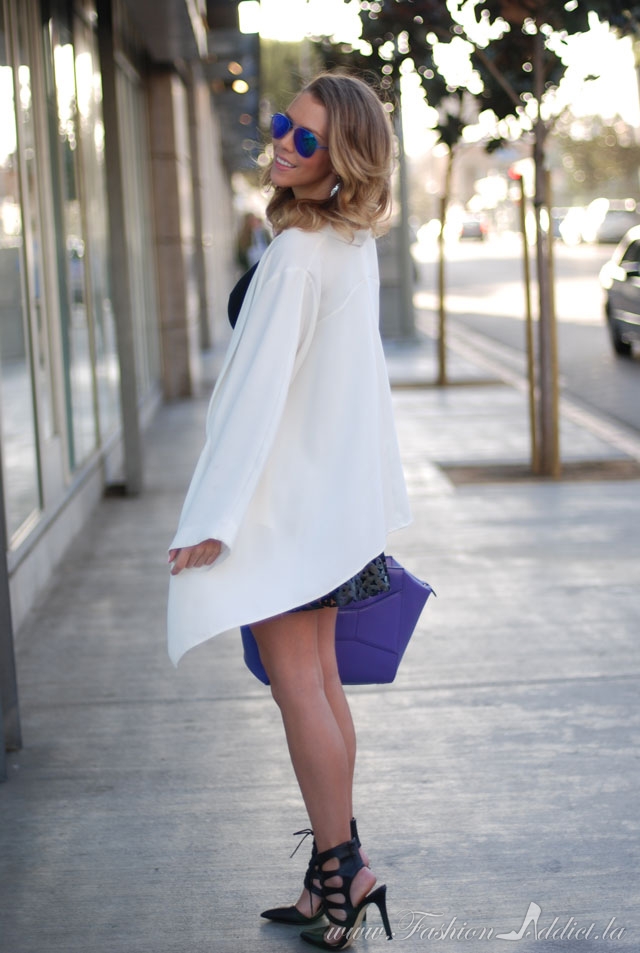 Shop:
Mine:
Top: American Apparel. Skirt: 1.State c/o. Heels: Jessica Simpson c/o.
Jacket: Au Vyda c/o. Bag: Kate Spade (on SALE!). Earrings: Aldo.
Shades: Target. Bracelet: Swarovski. Watch: Cartier. Necklace: Swarovski.