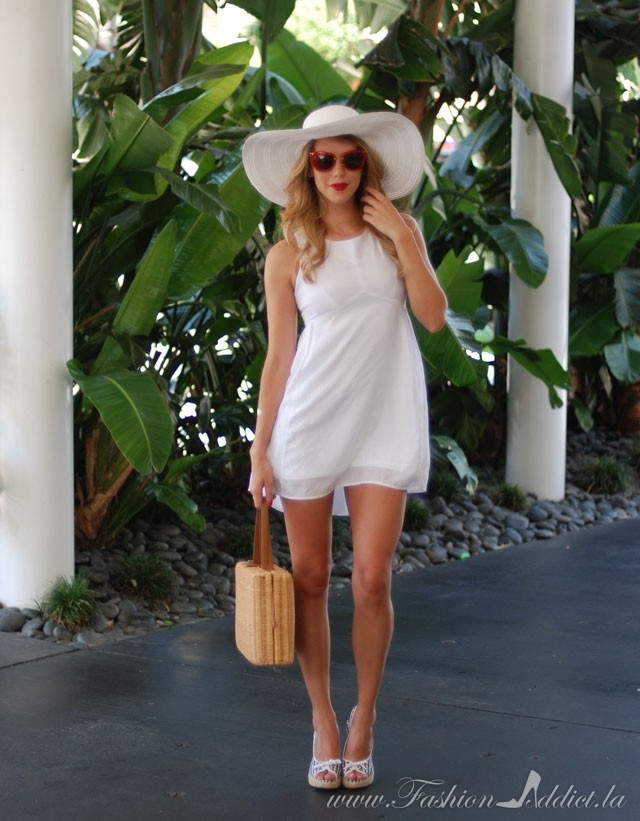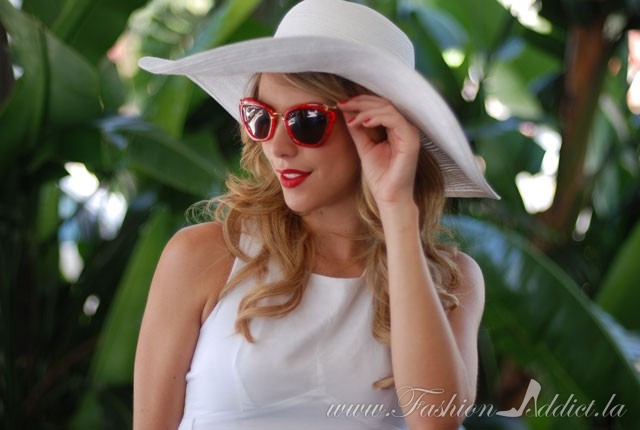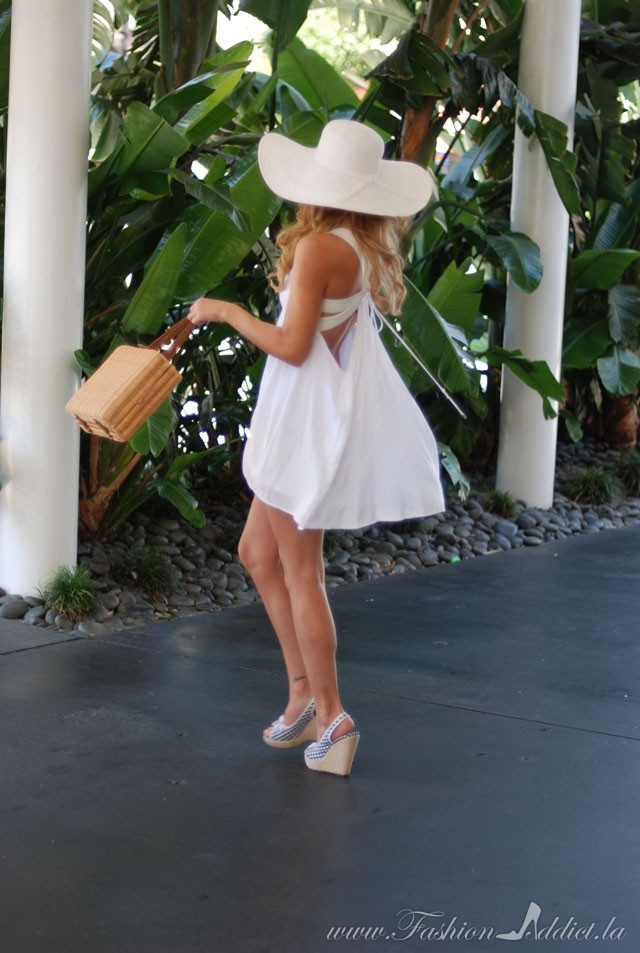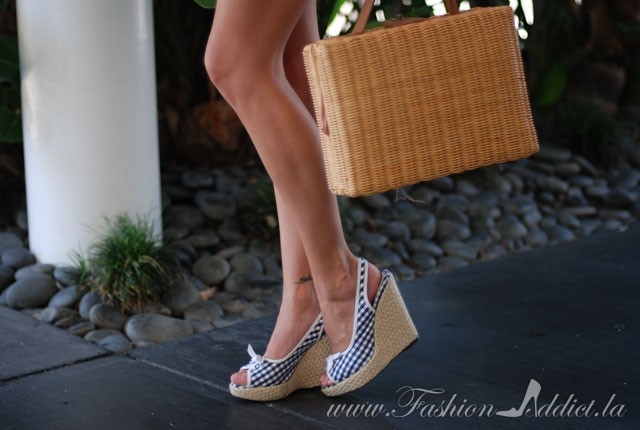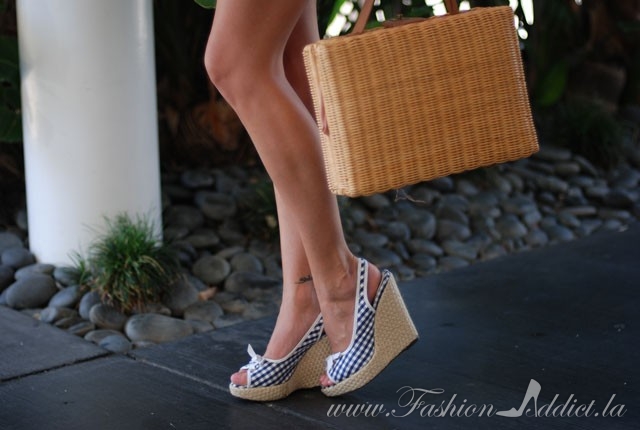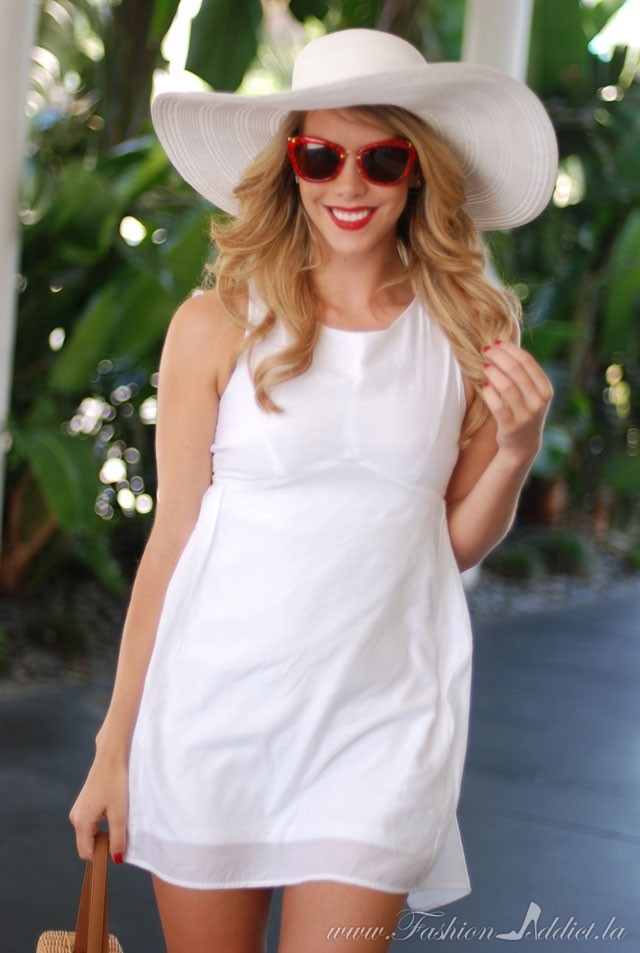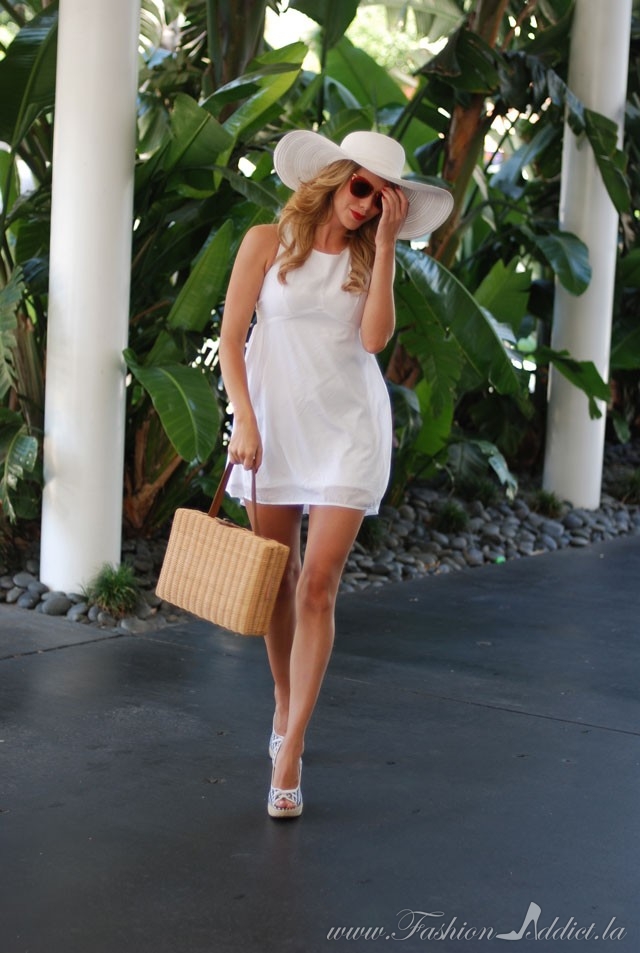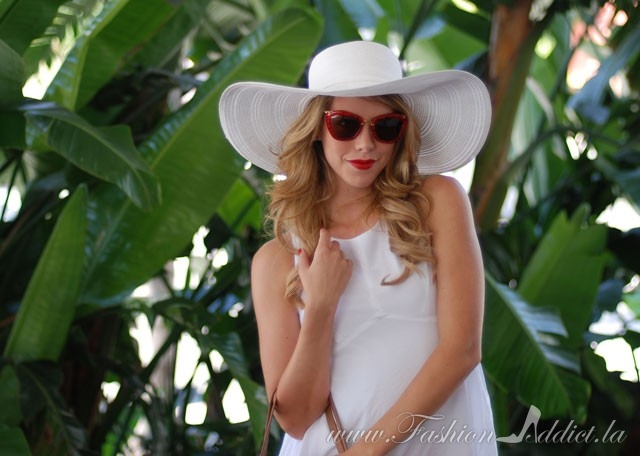 Dress: Pavaner, last seen here. Gingham Wedges: Dolce & Gabbana.
Hat: Boardwalk Style. Shades: Miu Miu. Lips: NYX, Merlot
Shop the look:

I wore this to the Nasty Gal Party at The Standard in West Hollywood with Laura (thanks for the pics babe). We were a little over dressed in our hats and dresses, but we had fun regardless. The pool party was full of fashionistas and bloggers letting loose in celebration of Nasty Gal's new Shoe Cult line! Check it out if you haven't yet!
I'm exhausted with Fashion week coming up- My mind keeps racing with outfit ideas so it's been hard to fall asleep. I'm finally getting invites, which is so incredible.. Fashion week will be crossed off my bucket list very soon!!! BTW, I've been doing some online shopping in preparation for the week ahead, and the only hint I'll give you, is: Flower Power (for my favorite outfit!!) check instagram for another hint!
A friend of mine made my hair platinum blonde in photoshop, what do you think?! I used to actually have my hair like this!! Check her out on Tumblr!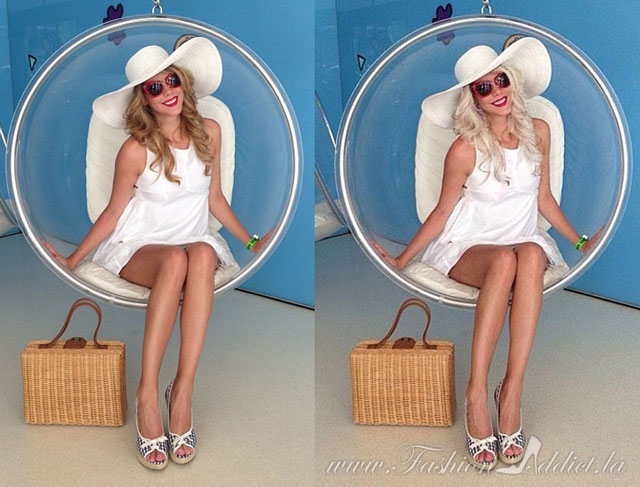 With love from Hollywood,
Kier