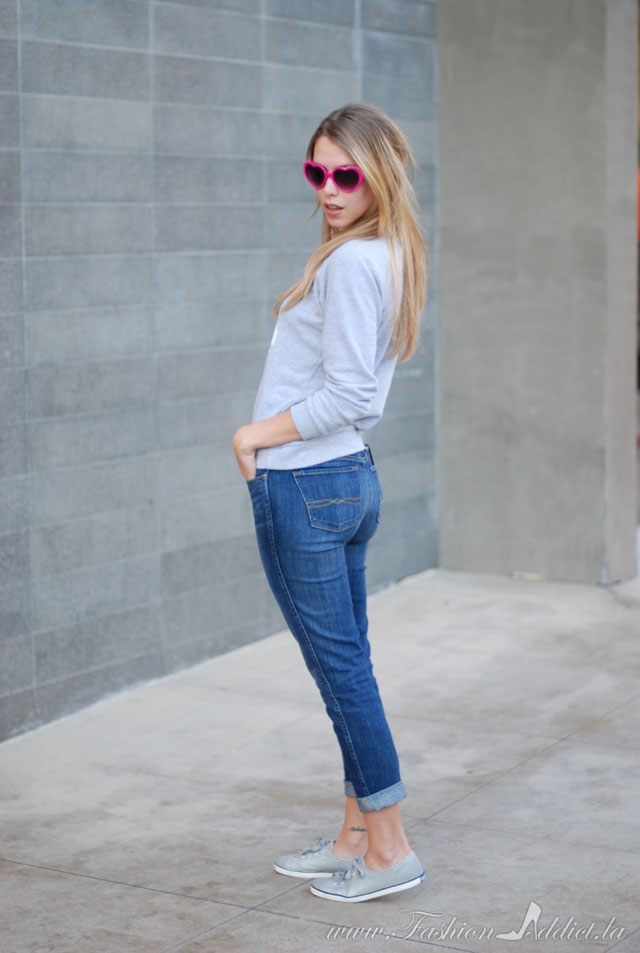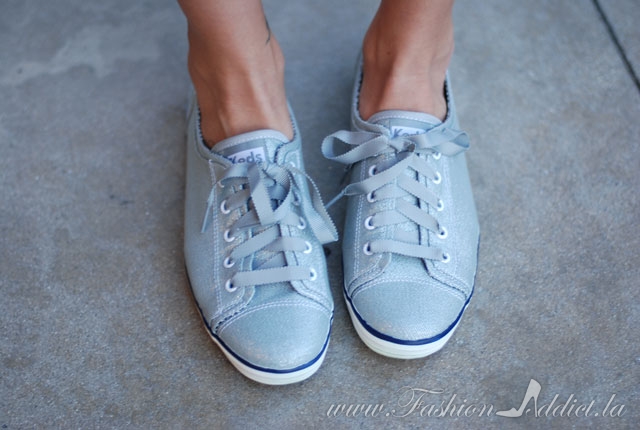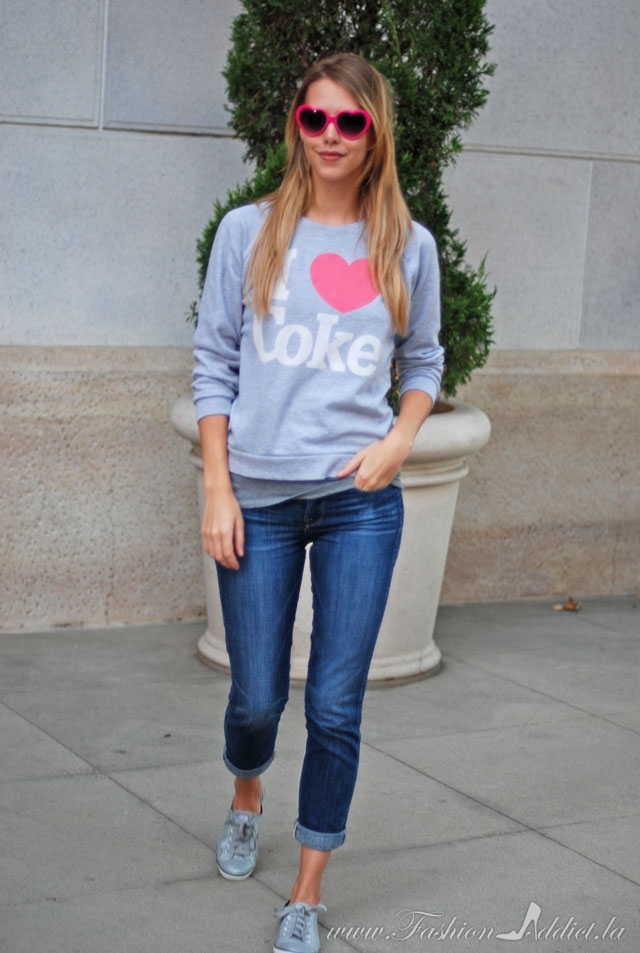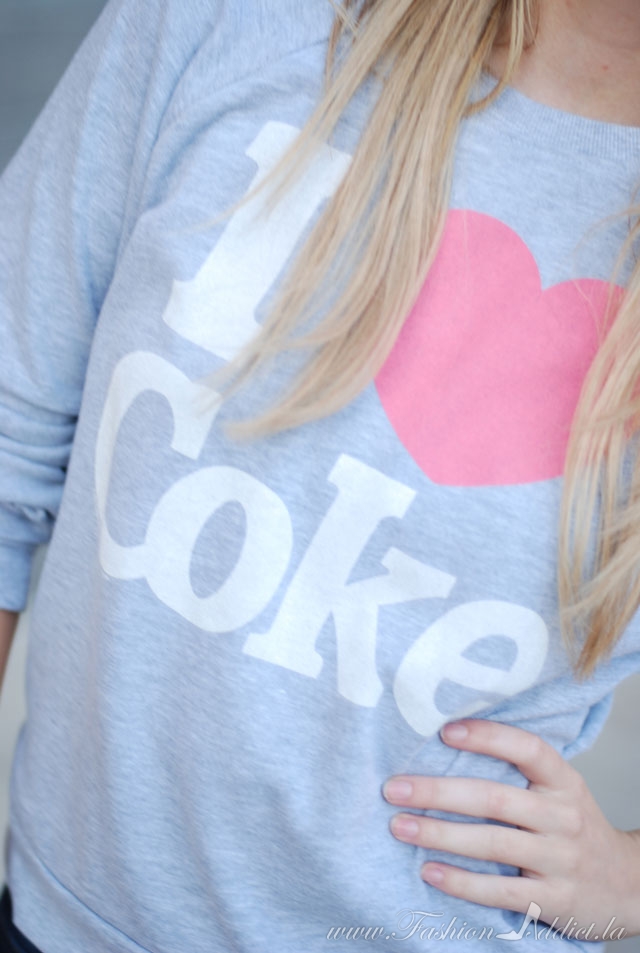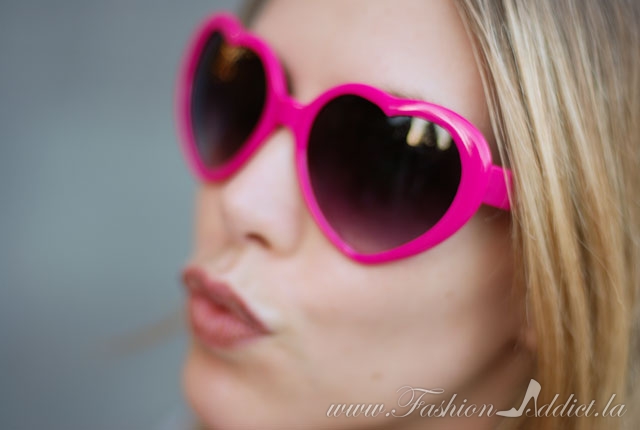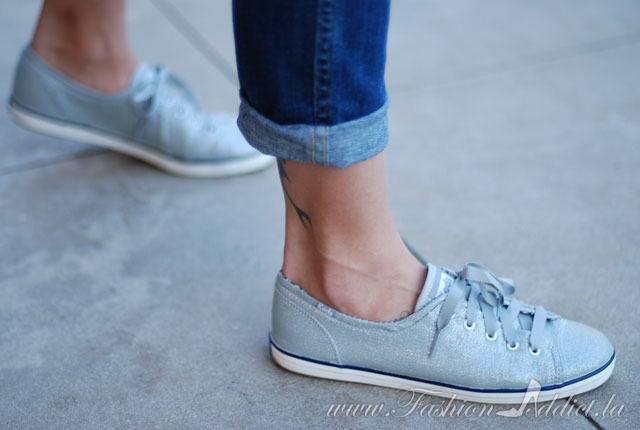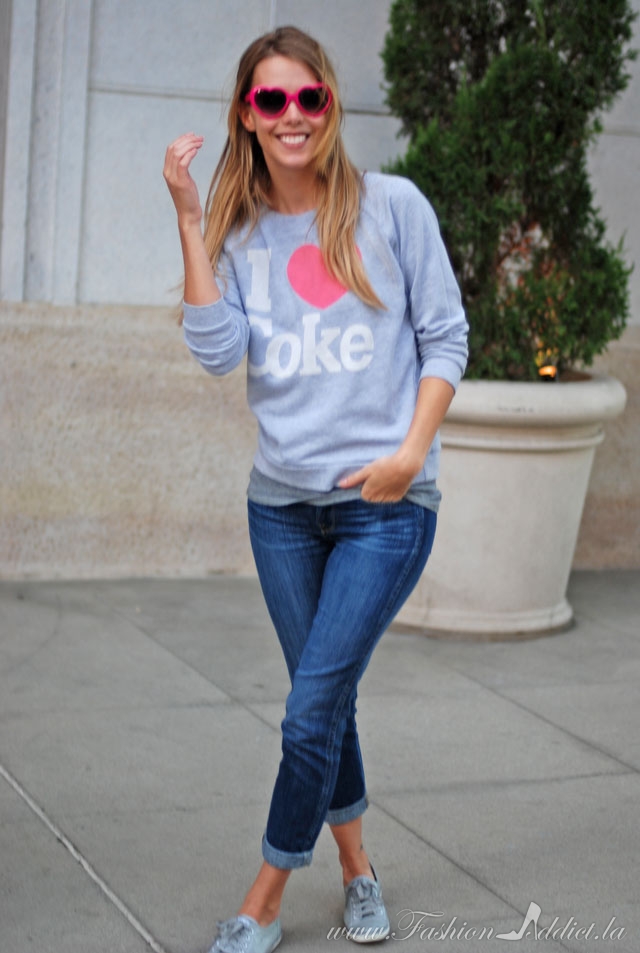 Sweatshirt: Forever 21. Jeans: Lucky Brand c/o. Shoes: Keds c/o. Shades: Brickyard Buffalo c/o.
Shop the Look:

Tank: Abercrombie & Fitch. Skirt: American Apparel. Shoes: Target.
Backpack: Aldo. Visor: Boardwalk Style.
Weekend Wear…
I got this I <3 Coke Sweatshirt while shopping with Roger a few weeks back. Roger actually spotted it and we both laughed and I decided to buy it because I love a little controversy and playfulness. At first I was going to reserve this sweatshirt for at home, running errands, etc but I got these sunnies in the mail and decided they would look so cute together.. Add some shimmering Keds for a pretty pulled together, yet super causal look. Yep, I look a little disheveled and sloppy, but I'm a real person, and we can't all look polished every day.. sometimes I need to throw on an easy outfit and see a movie with my babe.
P.S. Sorry mom, I know you're hating this sweatshirt so much right now.
The Second look is something I threw on to run to Universal Studios- I live super close and we are annual pass holders so whenever we get bored we run up, take some fireball shots at Saddle Ranch and ride a few rides.. I got this backpack in spring to take to Coachella, but I ended up using a different one and this still had the tags on- I always bring backpacks to theme parks so I loved this one. Large enough to fit everything, really cute, and comfy straps.. love it!
DIY post tomorrow, and I debut my new boobies in an outfit post! Sorry for all the quickie posts lately, NYFW planning is keeping me busy.
With love from Hollywood,
Kier