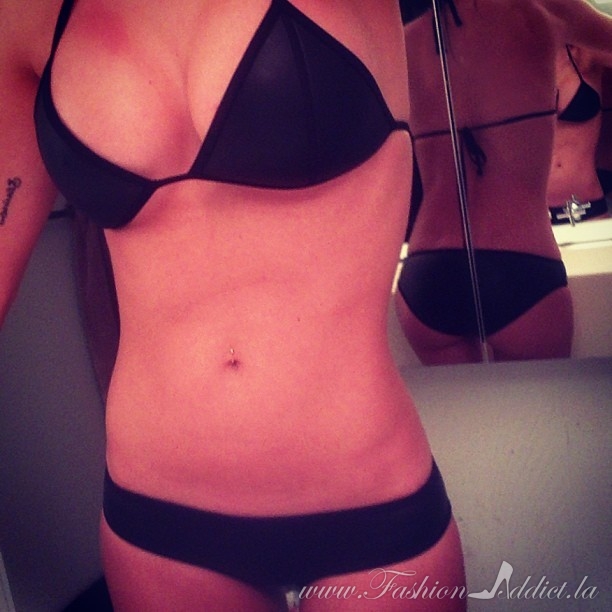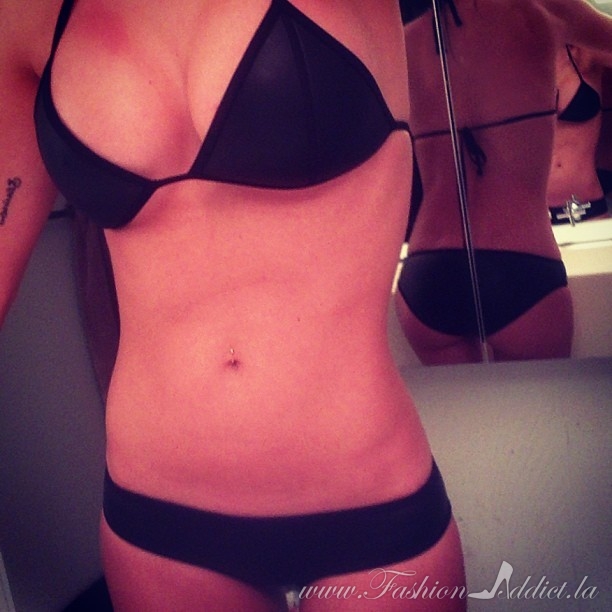 Boob Job Blogs: The first week..
I feel like I've been pretty lucky with pain. I guess it's because of the subfascial technique, which is great, if you are able to go this route, I highly recommend it! I hardly felt any pain for the first 4-5 days, finally sunday my left boob started to hurt a little on the top and looks a little red as you can see in this photo. It's still a little red and more swollen than the right, but at my post op appt yesterday my doctors said that's fine. The fascia is lifted off the muscle to place the implant underneath and the upper area of my breast, where it's been hurting is where it's still connected so that's the 'wound', so to speak.
The swelling has subsided a lot but as I mentioned the left is worse than the right, and seemed to kick back up yesterday when I switched from my granny bra to a sports bra. My sports bra was a little tight and they started to hurt, especially the left. I then found a looser bra to try and they started to feel a little better, but before bed I decided to put on my granny bra again just because it was so much more comfy… when I woke up this morning my left is significantly more swollen. I will keep my eye on it, if it looks more red, hurts more, or if I start to get a fever I may have an infection but so far that's just me being paranoid. Dr. Layke seemed to be sure that everything looked normal.
I go back in next tuesday to get the tape removed and I'll see the incision. Right now tape is covering the wound and stitches so I look like I have square nipples, lol. The stitches are dissolvable to next week when the tape comes off, I'll be very interested to see how it goes, and what it looks like, and if my areoles are much bigger- I hope not, they don't seem to be, but I can't really see under the tape!
P.S. I couldn't resist trying on my new bikini from Triangl Swimwear, it's neoprene like a wetsuit! So rad! I'll be shooting it as soon as I can and posting all about it!! Xx
Feel free to comment or email any questions!
With love from Hollywood,
Kier