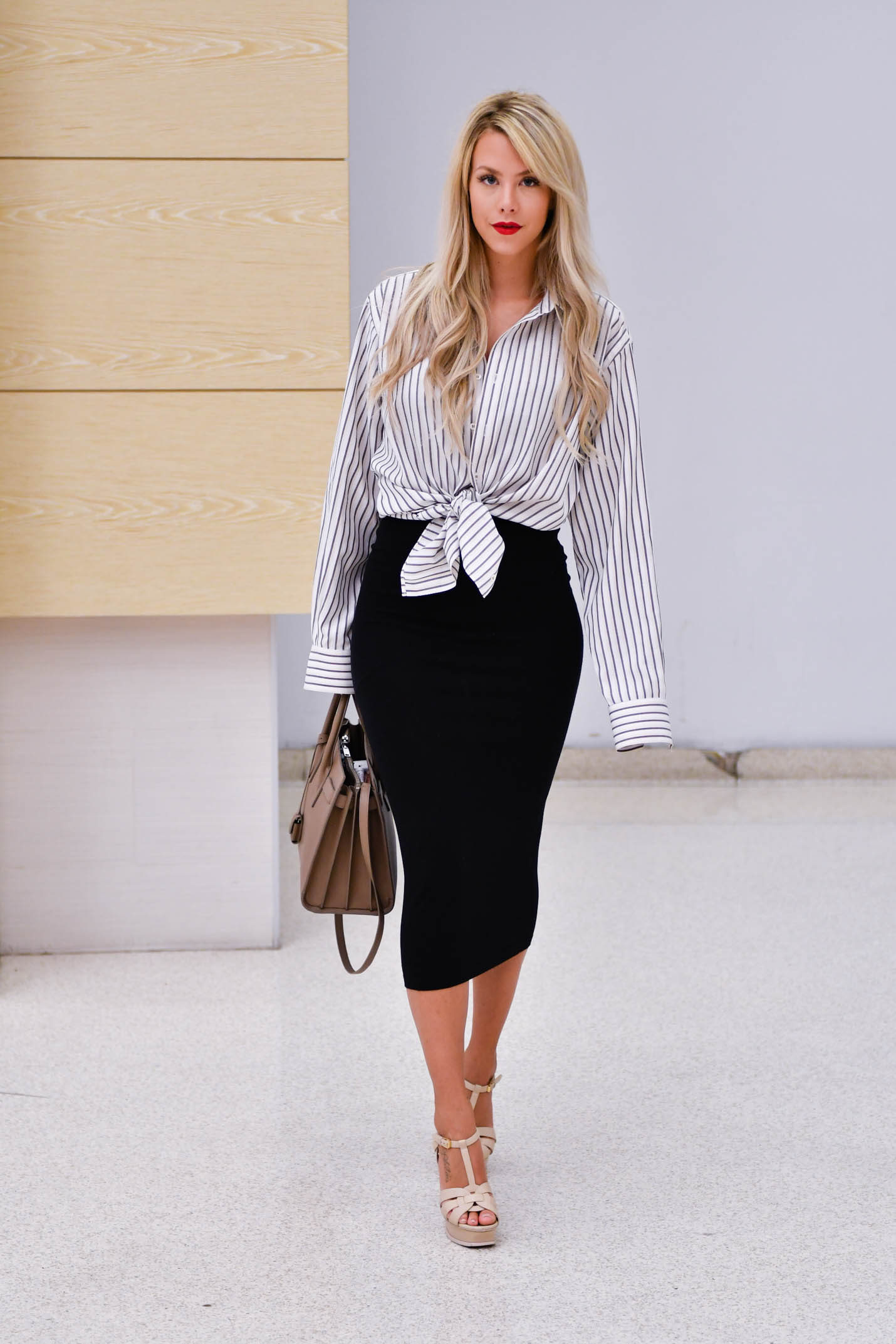 As you know, ( if you follow me on Instagram) I am in Paris! Because it is so hard to pack without crushing, I actually planned this look around my YSL handbag.  For a long, red-eye, trans-Atlantic flight I knew I needed to be cozy, warm and chic.
I know it may seem odd, but I prefer to wear heels because I find most flats to be uncomfortable and constricting, especially when your feet swell. These YSL heels have a perfect platform that makes them super wearable, and (because I have dainty ankles) they actually slip on and off so I don't have to worry about un-and-re-doing the buckle at security.
I also opted for this Maison de Papillon cashmere pencil skirt which is SO comfortable. It's seriously the softest thing ever and makes me feel like Kim Kardashian, but without the Spanx.
For check-in and dinner, I wore one of my boyfriend's shirts which is super soft but for the flight, I changed into a vintage top and this Maison de Papillon Zara wrap sweater to keep me extra warm! It also doesn't hurt that it has a dramatic "get out of my way" affect while waiting for baggage lol.
Finally, I wore an oversized Kyboe watch because I needed to know the time and it's new, so I just really wanted to wear it! haha!
I always travel with my LUG nap-sac (a travel blanket and inflatable pillow in one) and my favorite brand of eye-mask which has raised cups as to not put pressure on your eyes or mess up your lashes!
Thank you for reading,
With love from Paris,
Kier