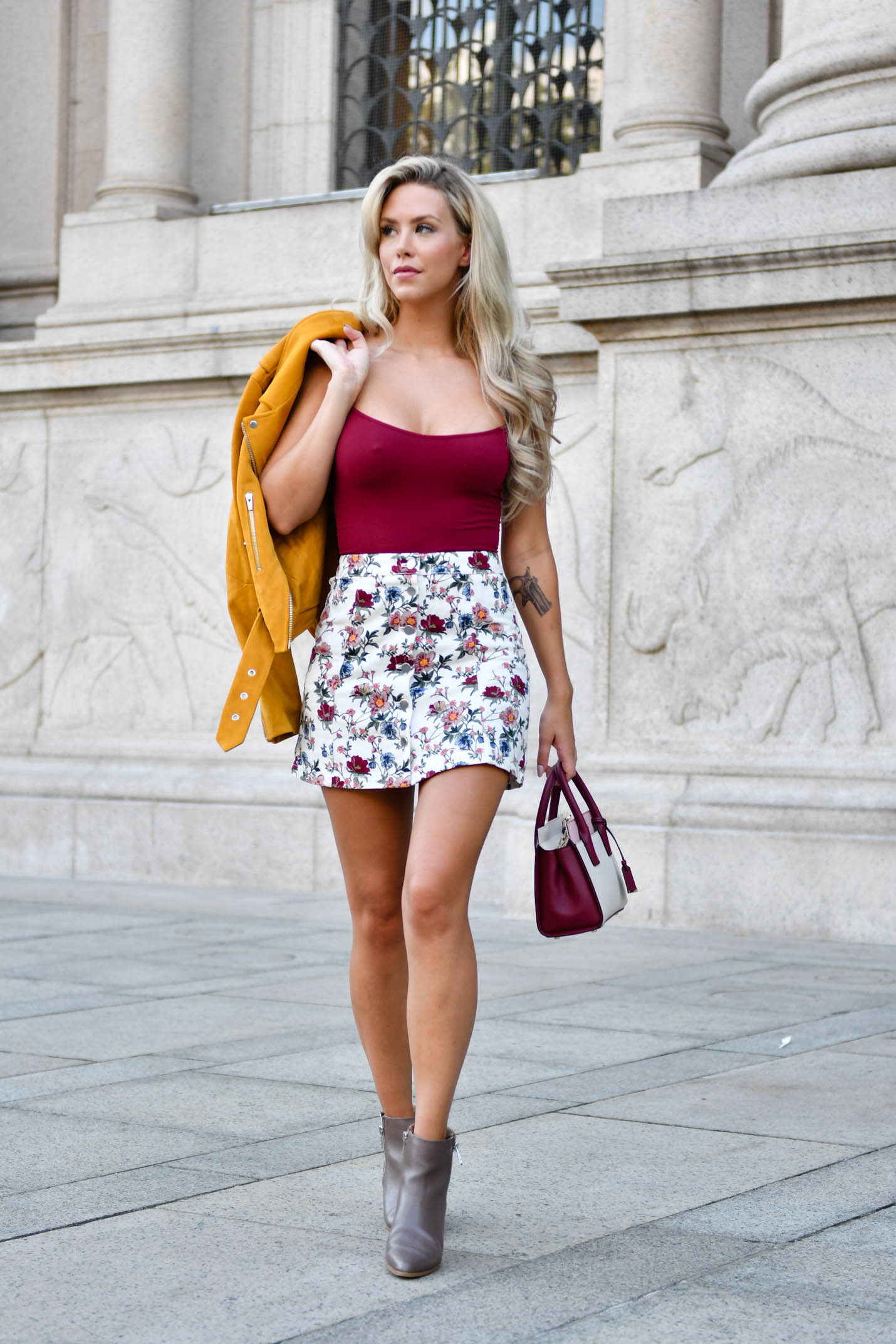 Wore this look featuring my new mustard suede jacket for a day of errands and meetings in NYC! I love this floral skirt and how it incorporates all my favorite fall colors and one of my favorite trends: button front mini skirts! This particular skirt comes in several prints and colors and it's super affordable. I mentioned  these boots in my Nordstrom Haul and they were perfect for running around NYC, so if you're looking for some taupe booties I highly recommend them!
I'm enjoying Paris right now so I'm going to keep this post short and sweet!
Thank you for reading!!
With love from Paris,
Kier