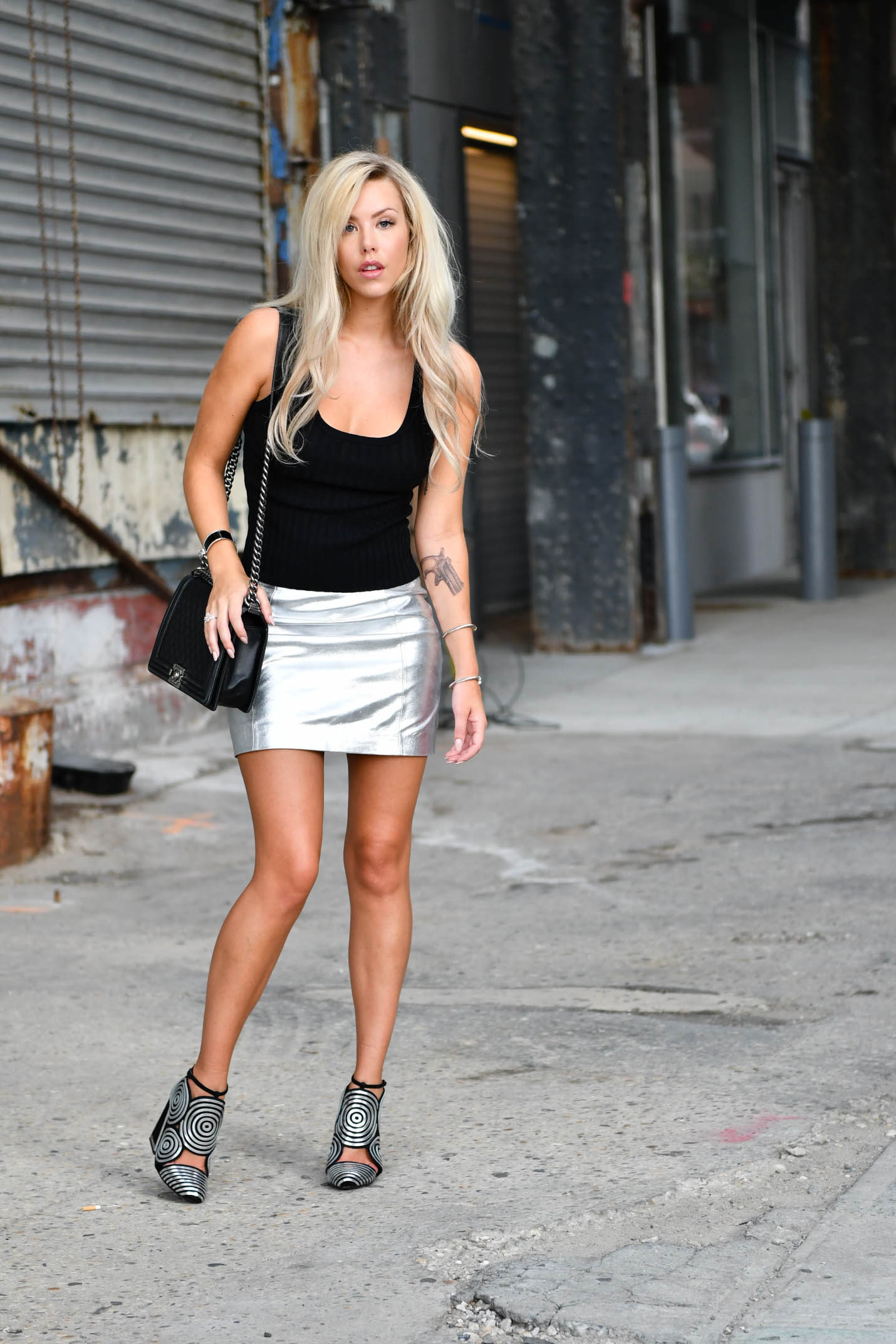 Hey y'all! I am actually doing a video on "How to wear a silver miniskirt" since I now own two silver minis and I've styled them endless ways. The video will be up soon but in the meantime, here is one of the looks that will be included! I have filmed two looks so far, "quirky" and "minimal" and I was wondering how else you'd like to see it styled, Feminine? Modern? Evening? Let me know in the comments section!
These fabulous heels by Kat Maconie are total show stoppers so I wanted to let them shine and keep the rest of the look minimal. I added a vintage knit top, modern quilted bag, a couple shiny bracelets and although it's scorching in NYC right now, I added a black and white jacket (which is on SUPER SALE) for when it does decide to cool off!
I wore this look for a day in NYC and I lost track of how many compliments I got on these shoes. During fashion week in New York, everyone is dressed to kill and has their nose in the air so to collect praise like these shoes did, means they're extra special.
PS. You may have noticed my new tattoo on Instagram. I am in love with it and I'll be sharing a little video on it and why I got it and who/where did it, but how cool does it look with this outfit?
I also want to take a second to acknowledge that today is September 11th and fifteen years ago today our nation was struck with a monumental tragedy. I feel lucky to be in such a beautiful and resilient city. At times New York can feel cold and aggressive but when it matters, the people of this city and nation, come together and are there for one another on a personal level. I am so truly sorry for the victims and families affected by the senseless acts of 9/11. Today and always, united we stand, with liberty and justice for all.
Thank you for reading.
With love from NYC,
Kier