I didn't get a good shot of the whole denim bar, so I borrowed the above photo from Late Afternoon.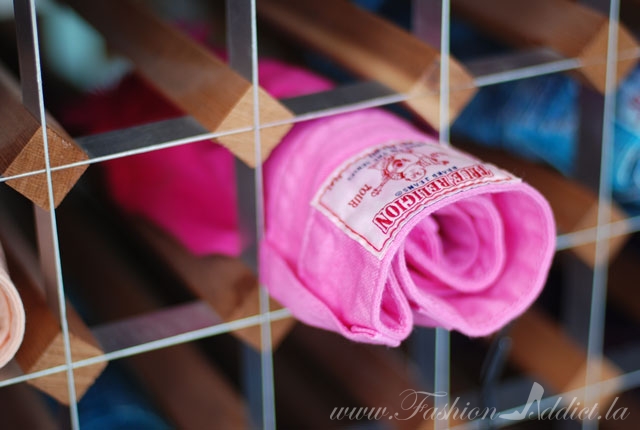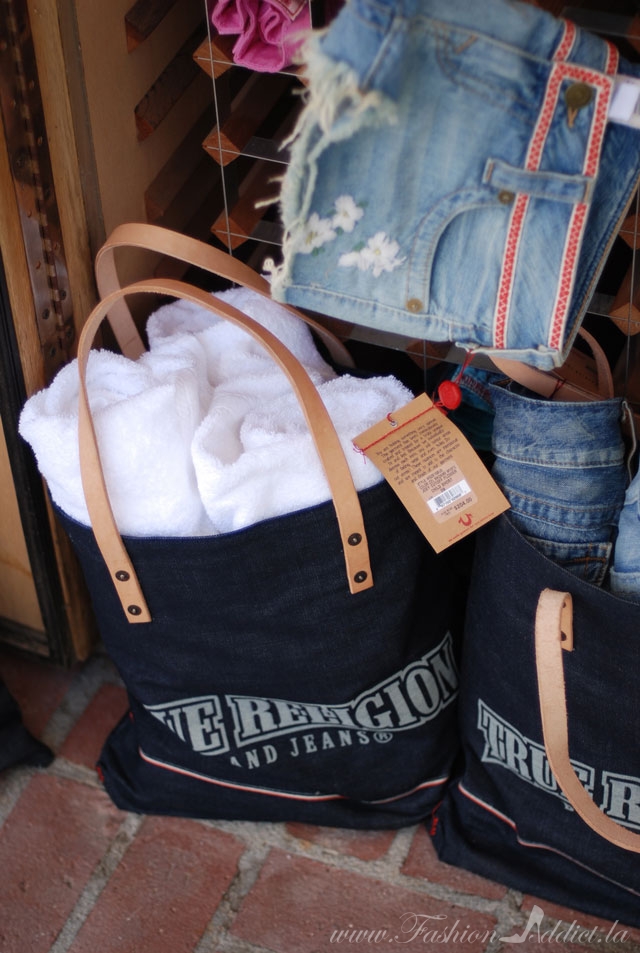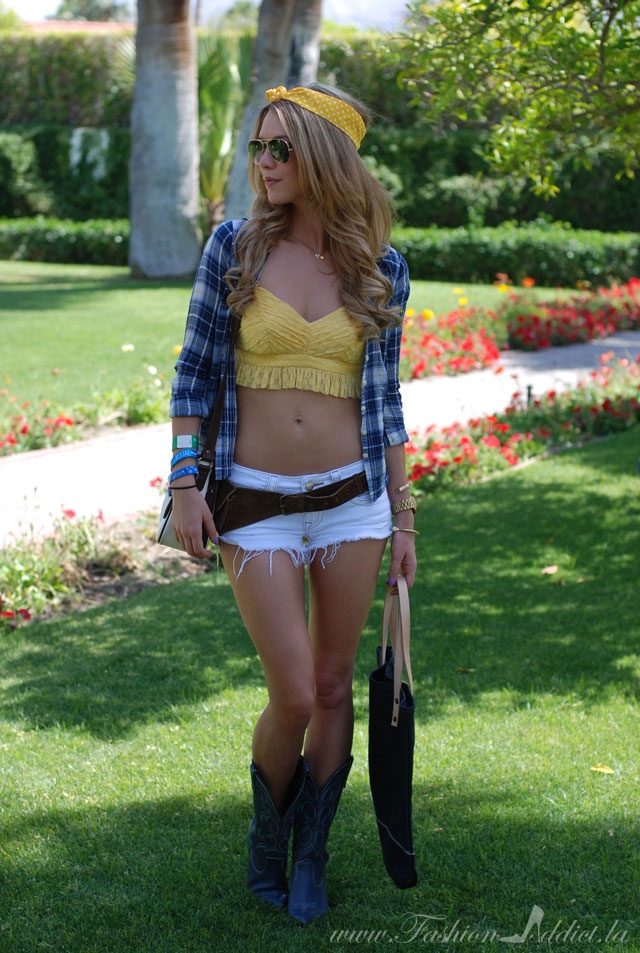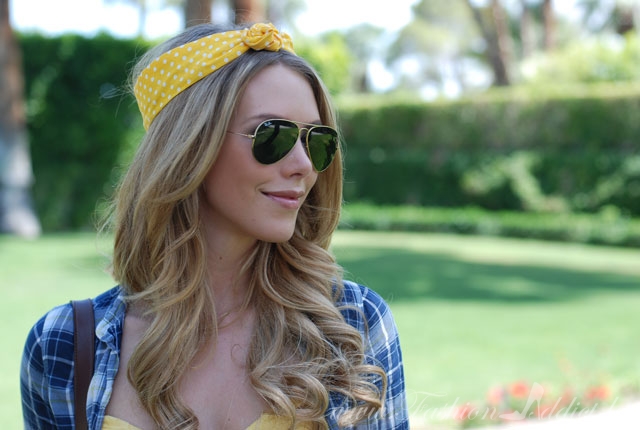 Photos thanks to Gracie Mercedes.
Shorts: True Religion Joey Cutoff c/o. Yellow top: Arden B., RE designed by Lanni Lantto c/o.
Plaid shirt: Abercrombie & Fitch, old. Boots: Vintage Capezio. Head Scarf: ModCloth c/o. Shades: Ray Ban.
Necklaces: Dogeared c/o, Urban Outfitters. Bracelets: Madewell, Mainsai. Watch: Michael Kors.
Bag: Vintage. Utility Belt: Bought at the bazaar in Elat, Israel.  Tote: True Religion c/o.
True Religion at Coachella
This is what I wore to the True Religion brunch at Coachella. It was sweltering so we enjoyed mimosas to keep cool, and hid in the shade, feet dipped into the pool. I fell totally in love with the flower embellished shorts, and enjoyed one of the best omelets I've ever had from their omelet bar. True Religion sent me these adorable (and tiny) shorts and I can't wait to wear them all summer, they are super sexy! It's my birthday, so I'm not going to sit here all day writing- Coachella Day two look coming soon!
Happy Birthday also to my amazing father- we are lucky to share our birthday so I hope whatever you're doing today that you're celebrating you, because you're the best father a girl could ever ask for. Thank you for your support and for taking my pictures when I visit. I love you so much!!! You're 50!!! Half way there daddy-o!
With love from Hollywood,
Kier