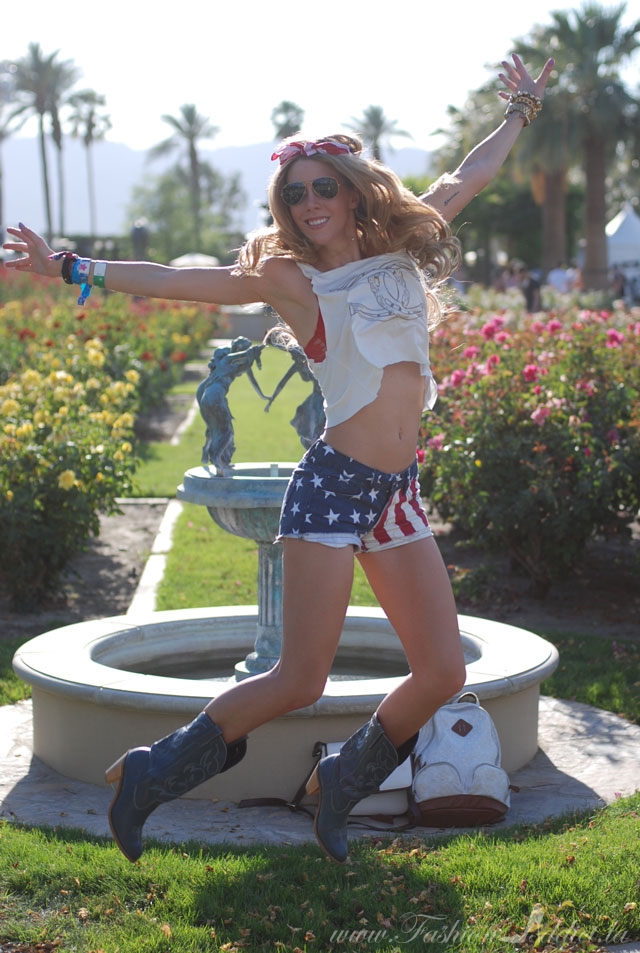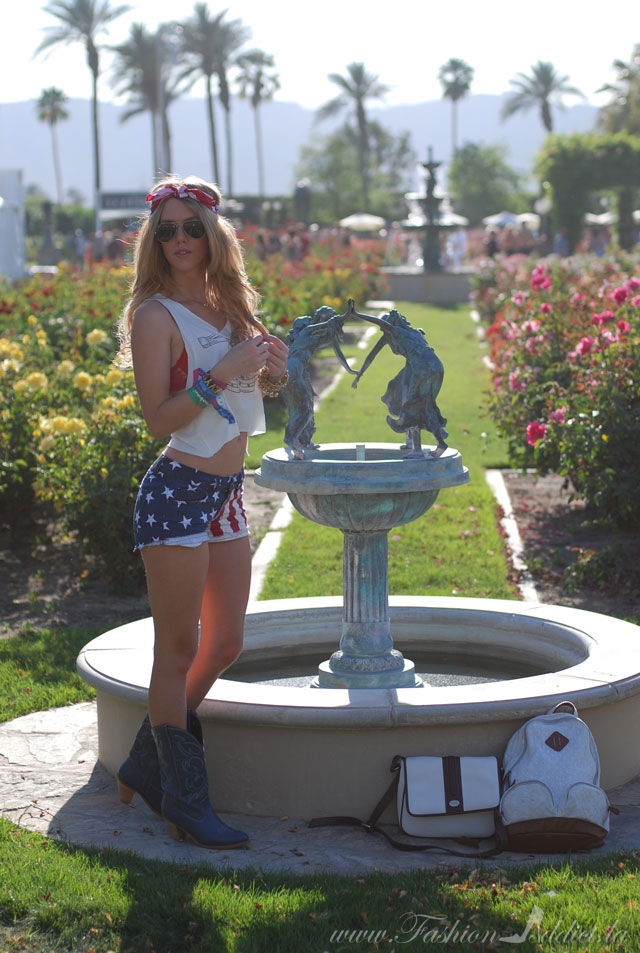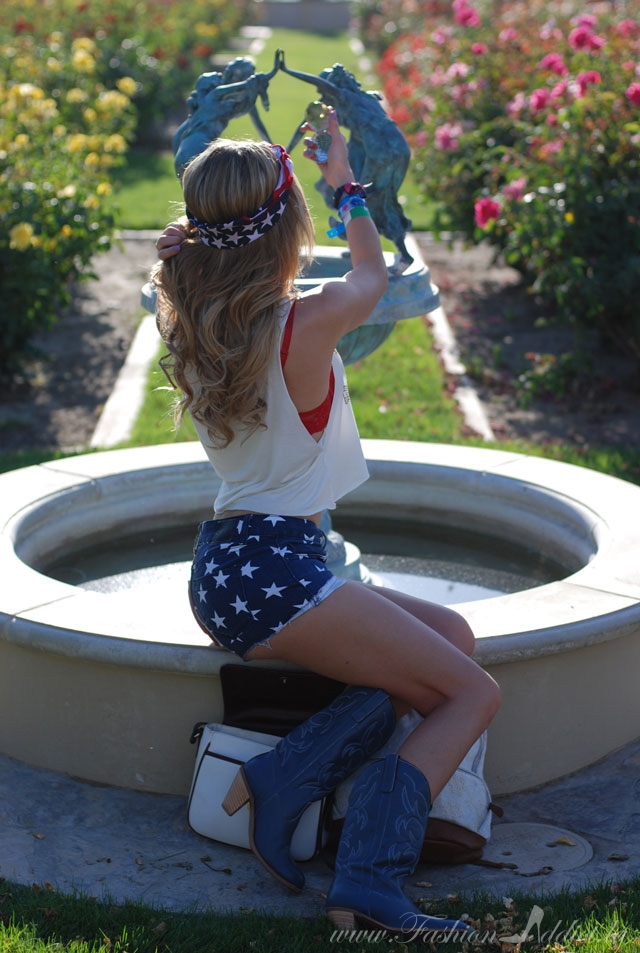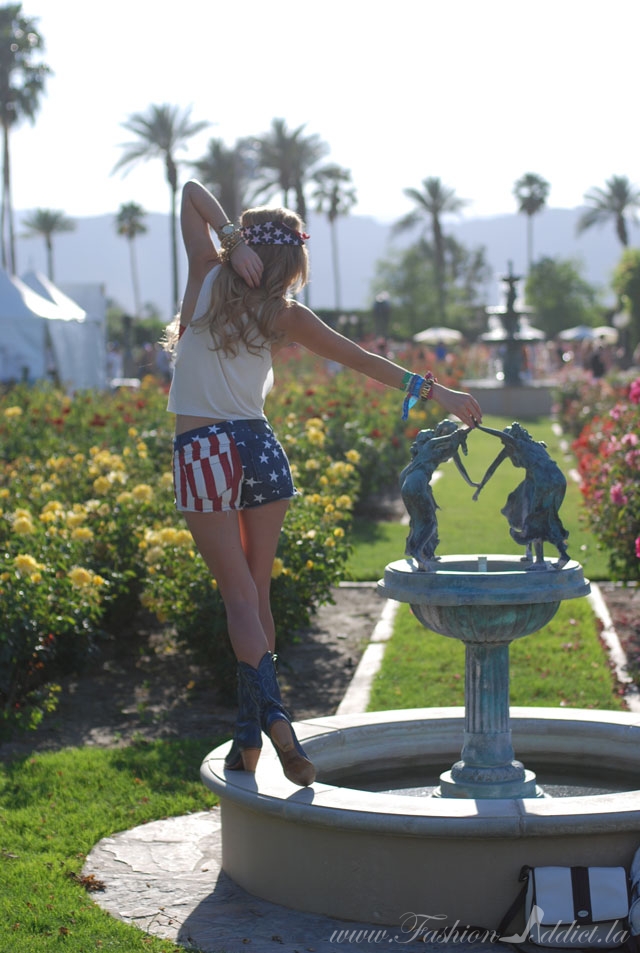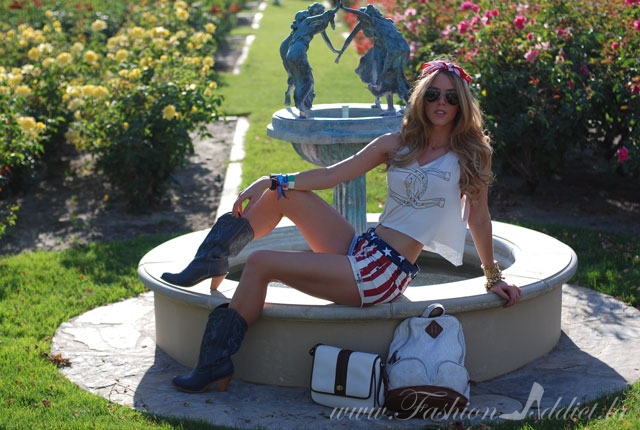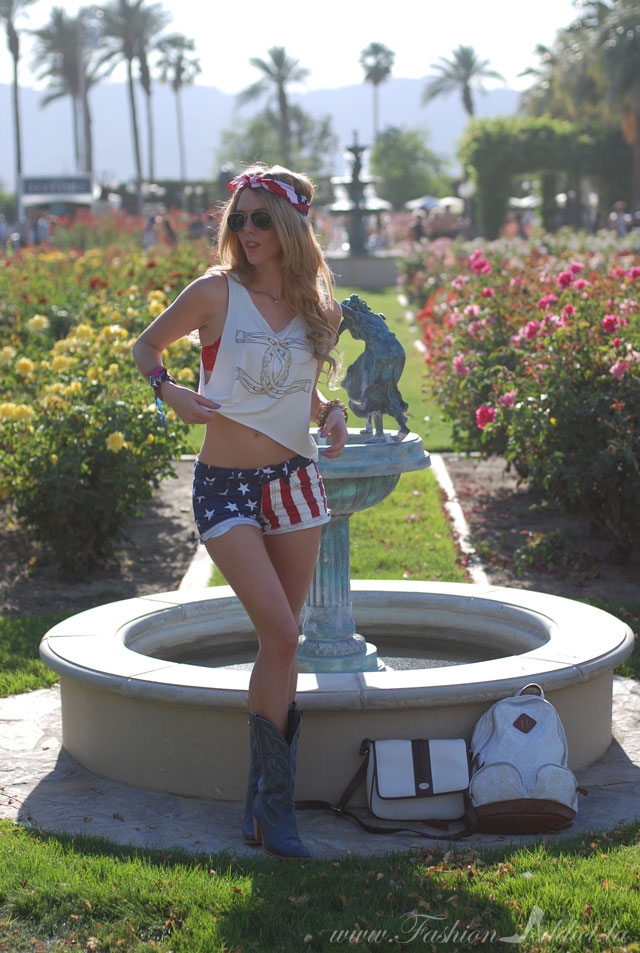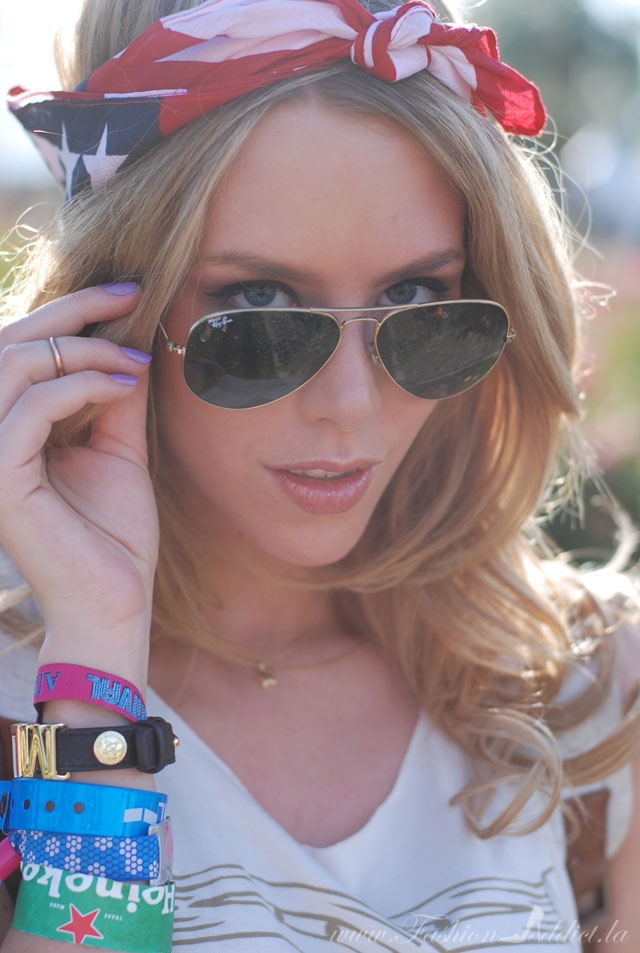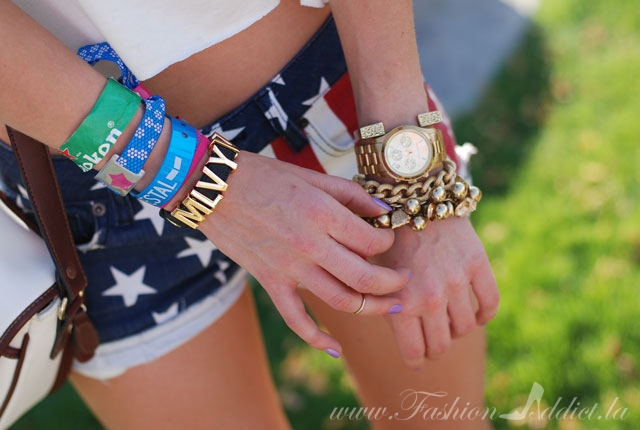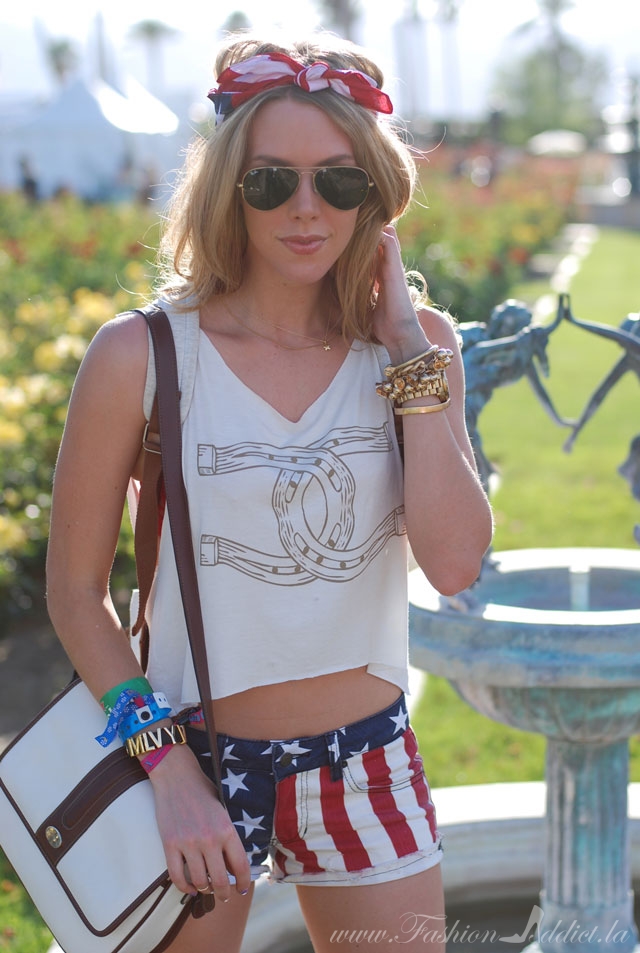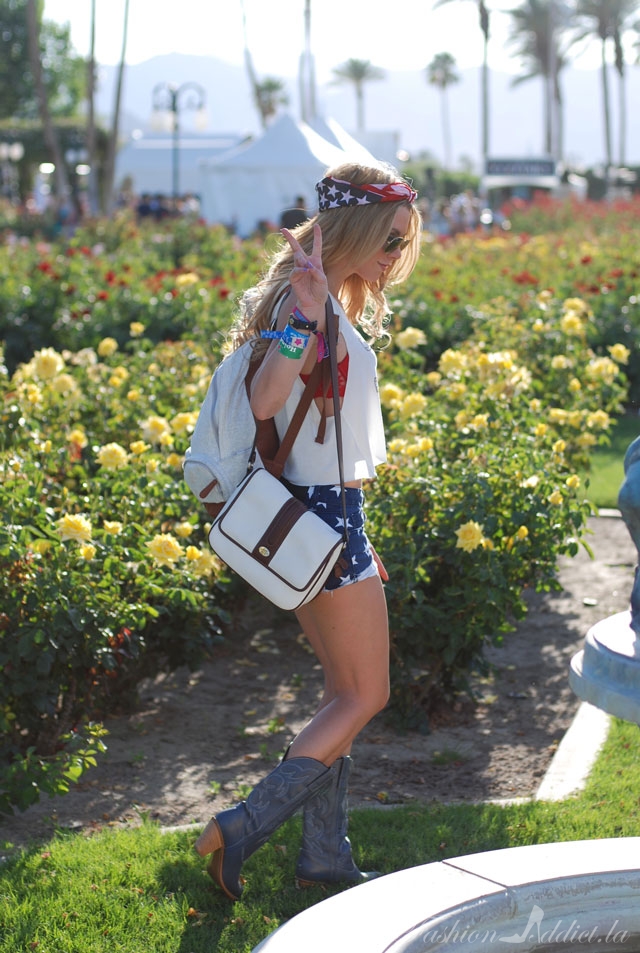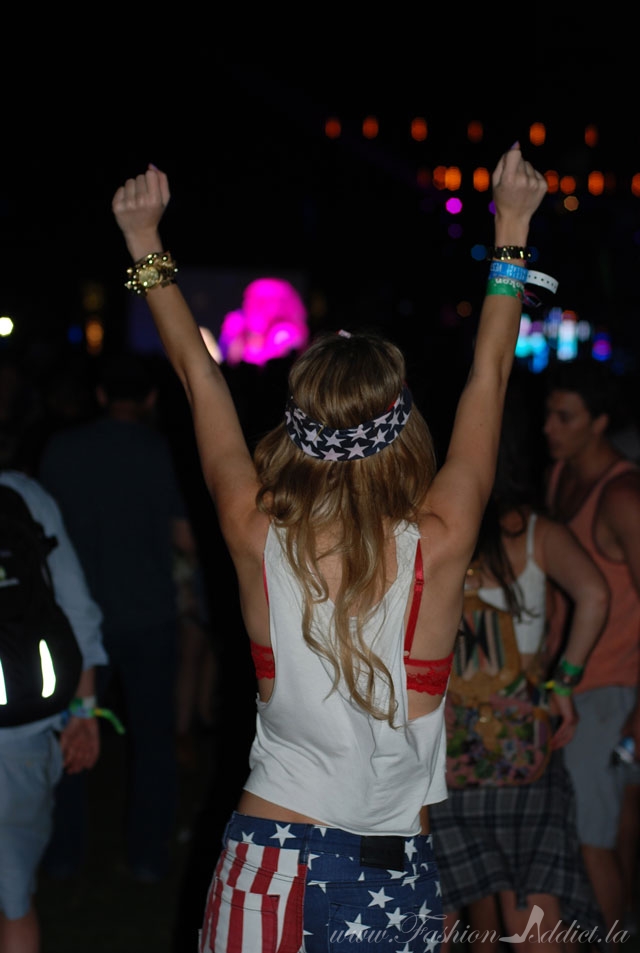 American Flag Shorts: Lip Service Cult. Chanel Horseshoe tank: Kaitlyn  (Americana at Brand).
Brassiere: Fredricks of Hollywood. Boots: Vintage Capezio. Backpack: Kamichi Blue. Bag: Vintage.
Shades: Ray Ban. MLVYV custom BCBGeneration Affirmation Bracelet. American Flag bandana: similar.
Ring: Urban Outfitters, Bracelets: Vintage, Mainsai, Oia Jules, Madewell. Watch: Michael Kors. Necklace: Dogeared.
Rock Flag and Eagle
So, I don't know how many of you watch It's Always Sunny in Philadelphia, but there is one episode called "Charlie goes America all over everybody's ass" in which Charlie tries to prove how patriotic he is, among other things and adorns himself in a denim jacket with an American flag bandana overhead. While wearing this, a few people made comments like "YEAH AMERICA!!" and I just jousted my fist in the air in agreement, resisting the urge to yell "Rock Flag and Eagle" like Charlie does.  Absolutely amazingly, I saw Danny Divito, who plays Frank on the show, while wearing my rock flag an eagle outfit at Coachella, Who knew Danny Divito was a Coachella goer??
Happy Monday! (Awaiting the winner of the Oia Jules response)
With love from Hollywood,
Kier
HYPE on LOOKBOOK.nu