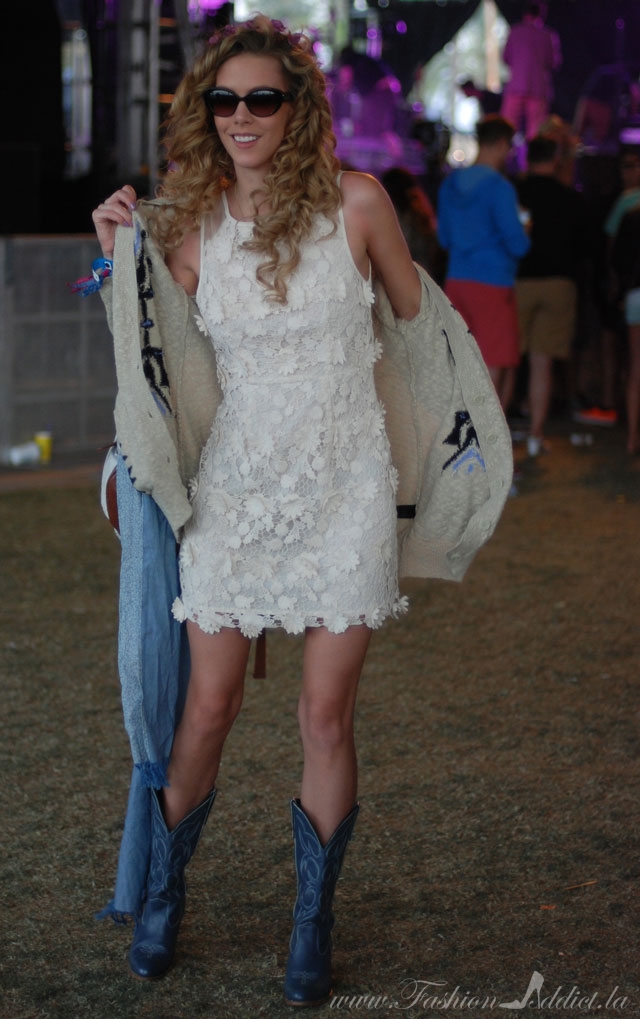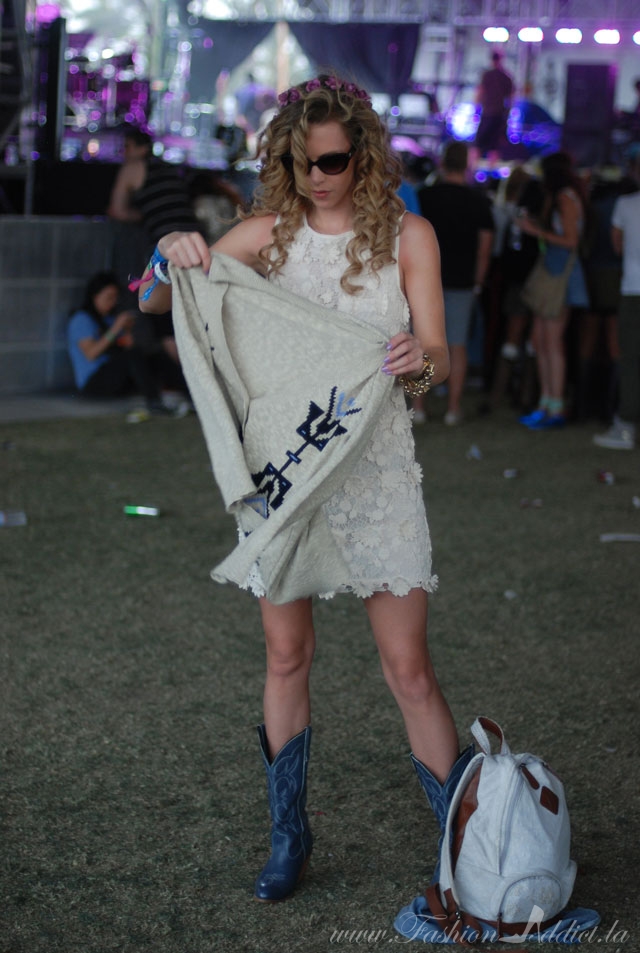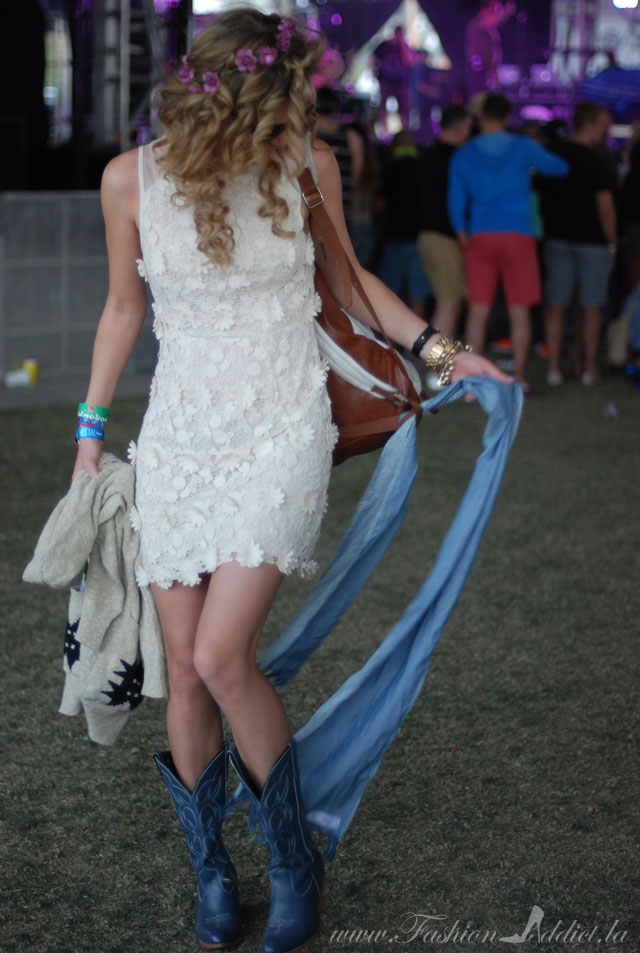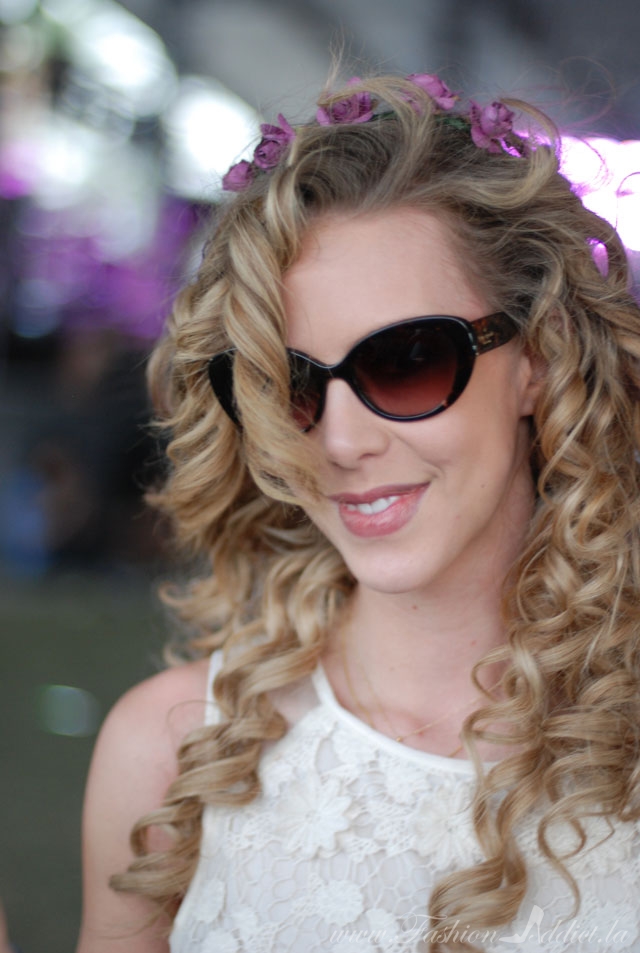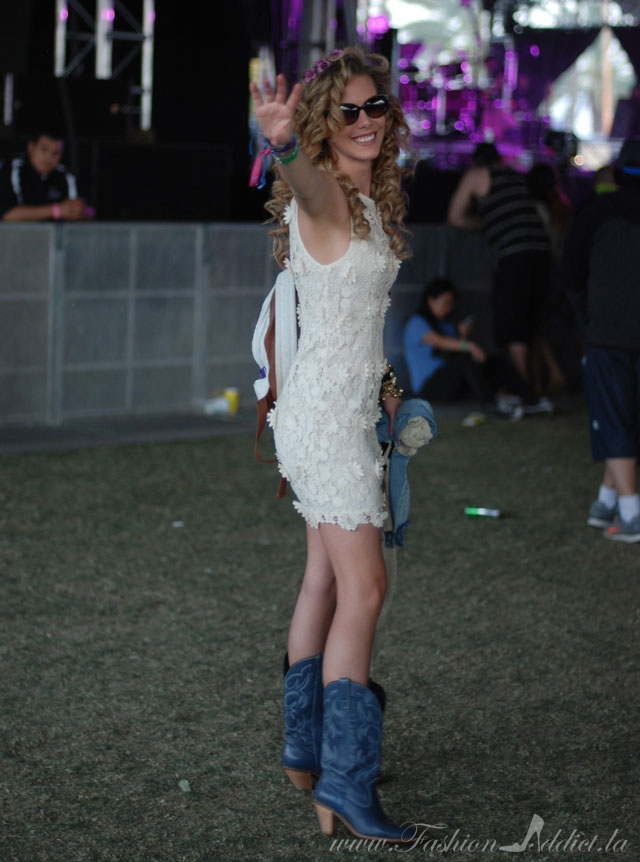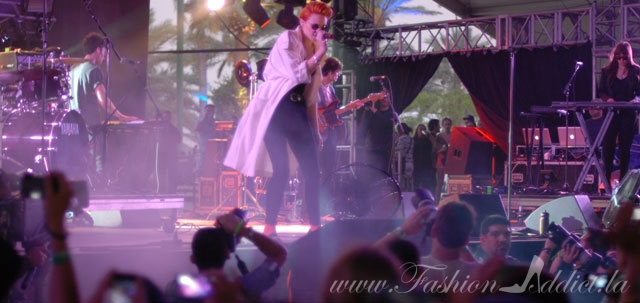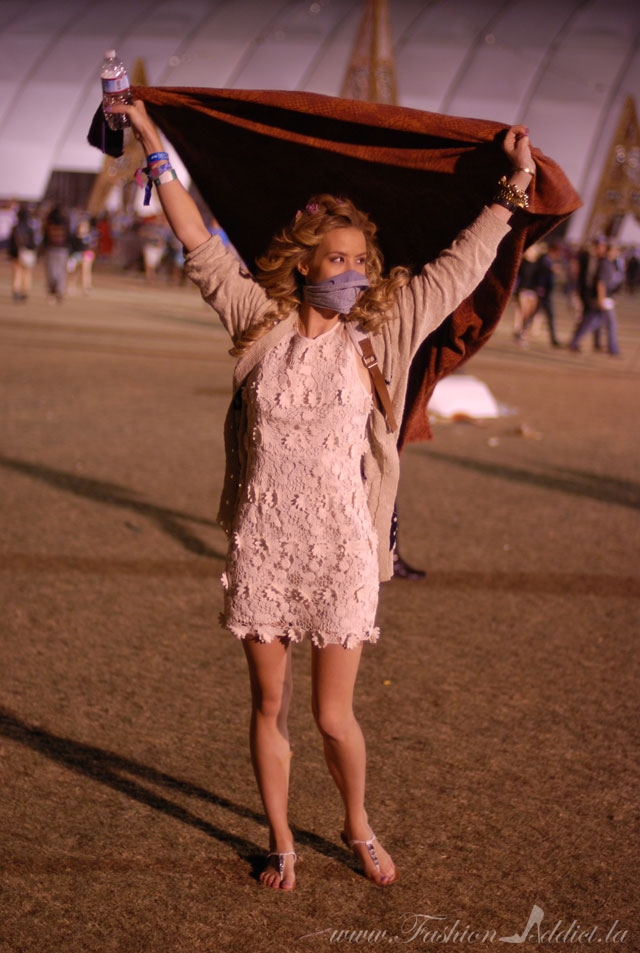 Crochet Flower Embellished Shift Dress: Thistle Pearl. Aztec Cardigan: Sanctuary Clothing c/o, or buy here.
Backpack: Kamichi Blue. Boots: Capezio. Sandals: B.P. Scarf: AG Jeans c/o. Flower Crown: Ina Dayle.
Braceletes: MLVYV Bracelet- BCBGeneration c/o. Mainsai, Michael Kors, Vintage. Shades: Kate Spade
Flower Child
The last day of Coachella was my favorite as far as the acts go, I mean, it doesn't get much better than La Roux and the Red Hot Chili Peppers. Unfortunately the grounds were beaten hard with a dramatic wind storm, and with the dry heat, it kicked up so much dust I'm still cleaning my nose out, and I breathed through my AG Jeans scarf most of the time. The simplicity of a shift dress was appealing considering how incredibly comfy they are, and this one adorned with crocheted flowers couldn't have been more perfect for a 21st century hippie, even more perfect?? I found it on sale at Urban Outfitters for $20. The other nights were warm so I definitely chose the right day to wear my cozy aztec sweater by Sanctuary, with the windchill and dust, this sweater became it's own little sanctuary for me- girls without sweaters were obviously not as happy or comfortable as I was.. . Thankfully I also packed sandals just in case my feet were tired after 3 days- and they were, plus the dust storm kept blowing rocks into my boots, needless to say one of the most annoying things ever; glad I'm always so prepared (knock on wood).
PS. These photos were taken in the artist-guest viewing area of the Mohave Stage, just before the La Roux show :)
Really excited about tomorrow's post, and still waiting for the Oia Jules winner to respond!
With love from Hollywood,
Kier