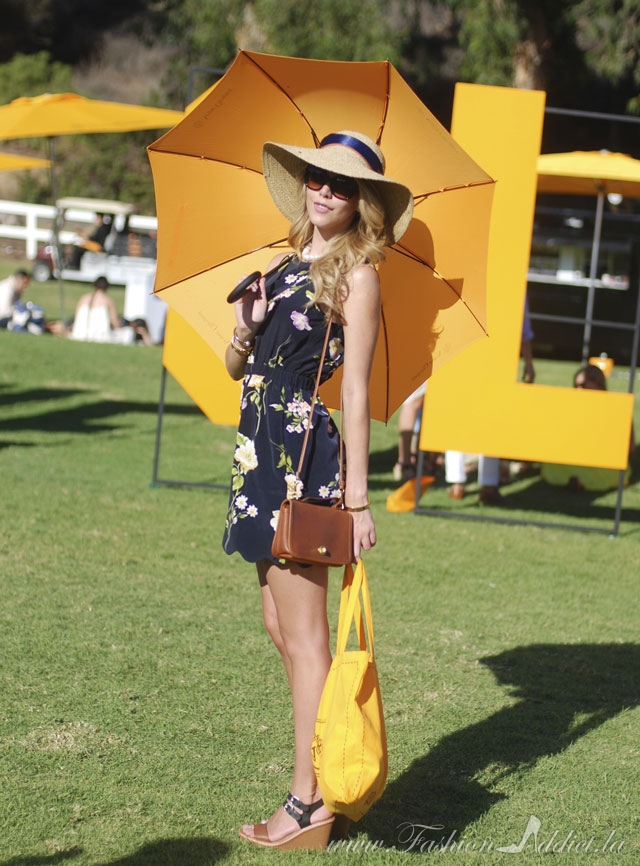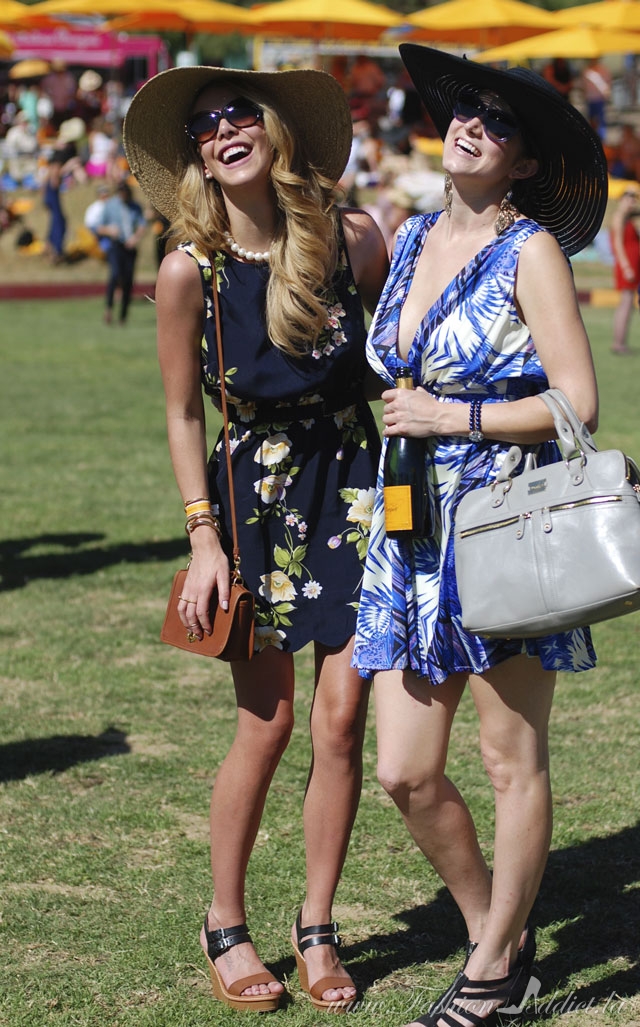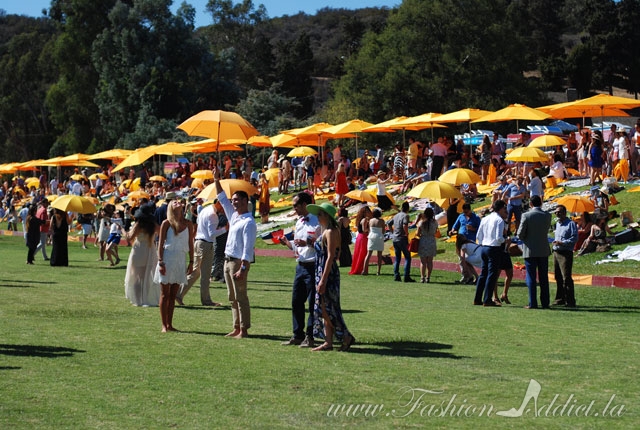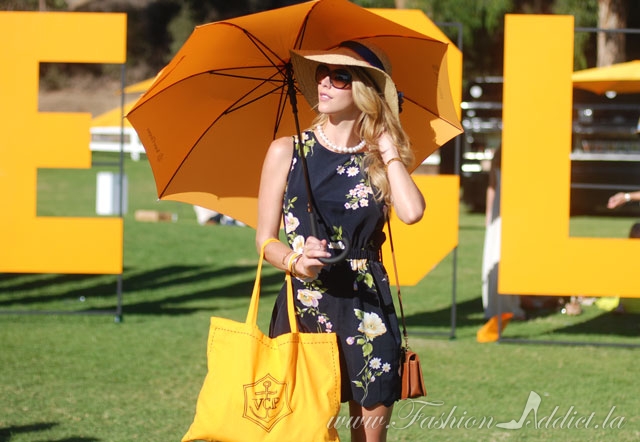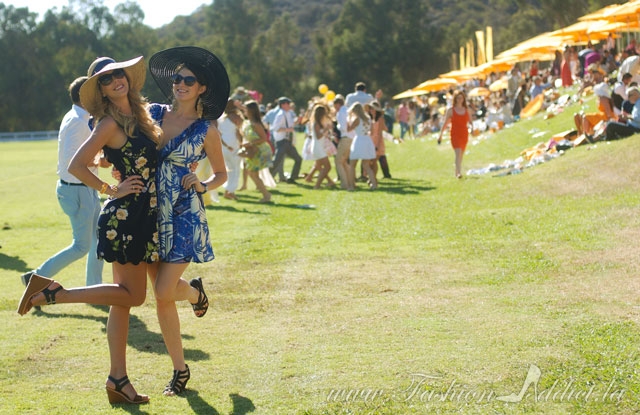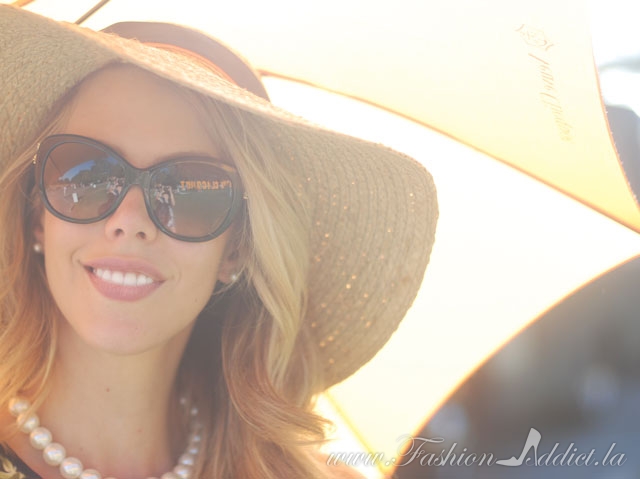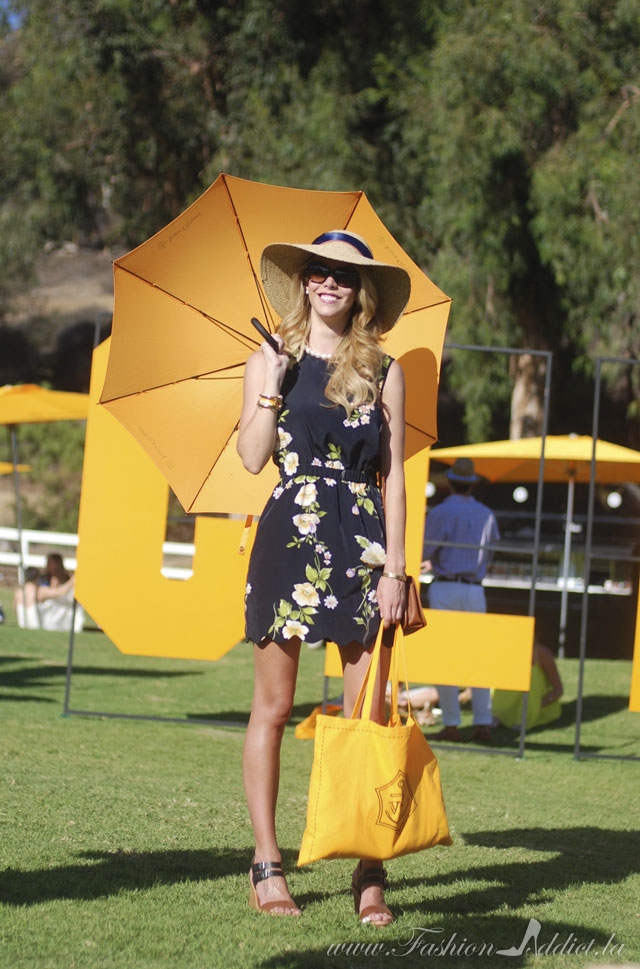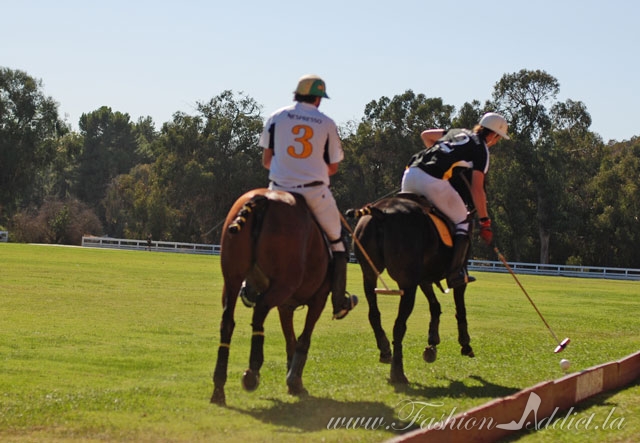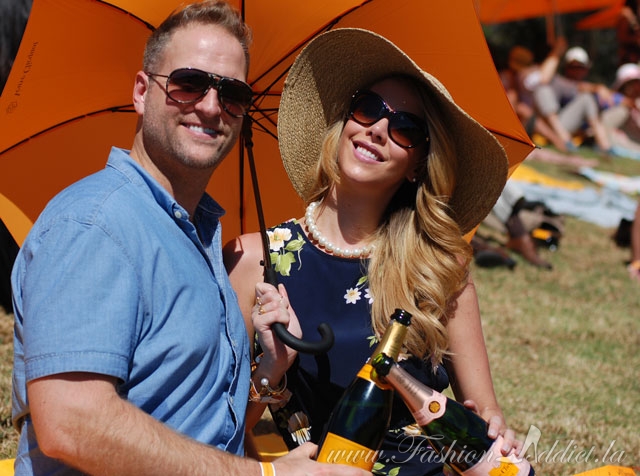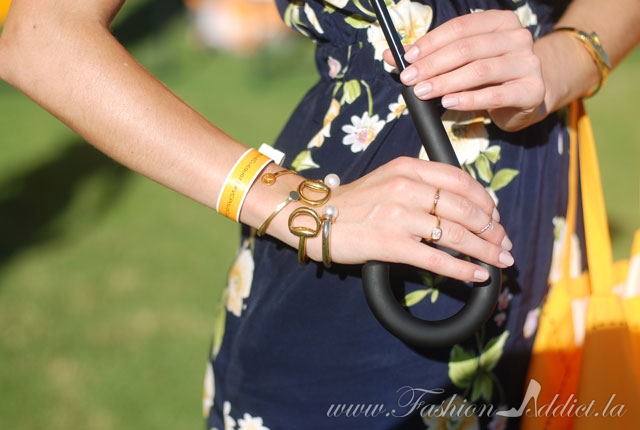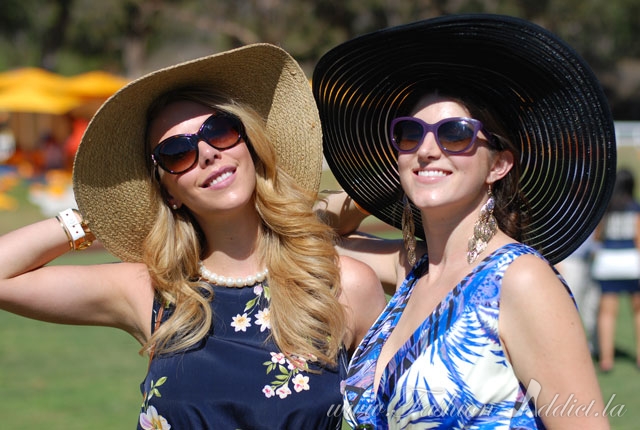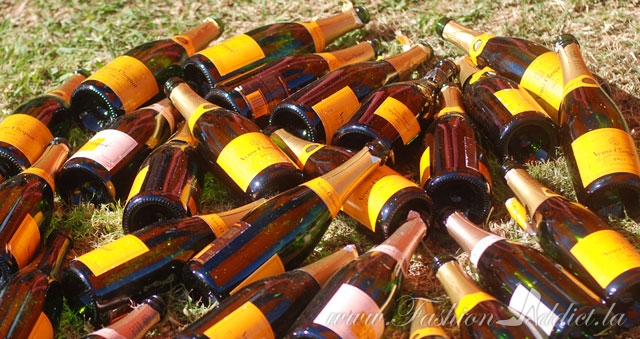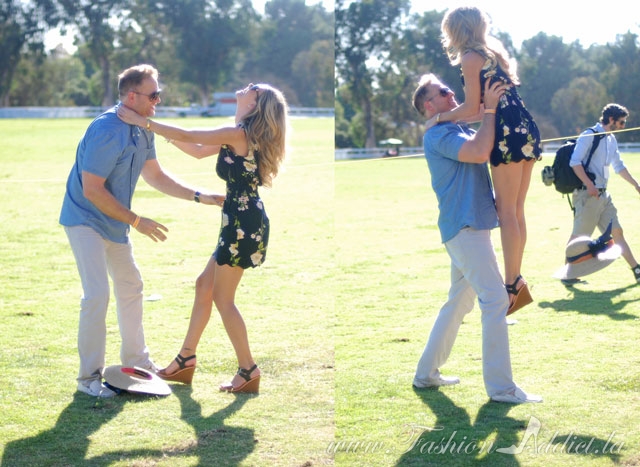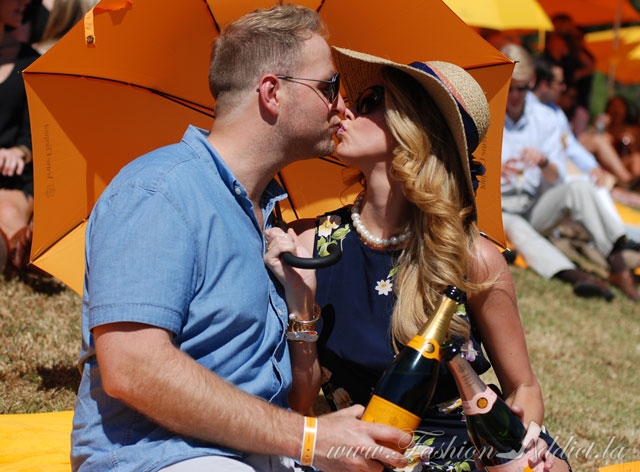 Dress: Corpus. Wedges: Mossimo. Necklace: Target. Hat: Goorin Bros. Bag: Vintage Coach.
Shades: Tiffany & Co. Bracelets: C. Womder, Gorjana Griffin, Forever 21.
Shop the Look:
Veuve Clicquot Polo Classic
The wait is over, I know I'm 4 weeks late posting this, but somehow it just kept getting passed up.. I wasn't sure if I was going to post it at all truthfully because Roger and I finished THREE bottles of champagne with Laura only having a couple glasses… I was more than a little drunk and when I went through these pics later I was SMH (shaking my head).. I'm not sure if you can tell I was drunk, but I was.. so hopefully it's not that obvious. Anyway, I had never been to a polo match but my idea of what to wear was, like most girls, from Pretty Woman. Polka dots however were out of the question for a couple reasons; First reason, PLAYED OUT. Sorry, but sooo many girls were wearing them, and it was like, c'mon ladies, where is your originality? Second reason, I had just recently worn them to my last day at the races.. . ;) So I thought a pretty floral fess with a scallop detail and a classy back cutout peekaboo was perfect- sorry I didn't get photos of the back- I told you I was a little drunk, we're all lucky I got the photos that I did!
At the Breeders Cup today- follow along on Instagram for live updates!
With love from Hollywood,
Kier