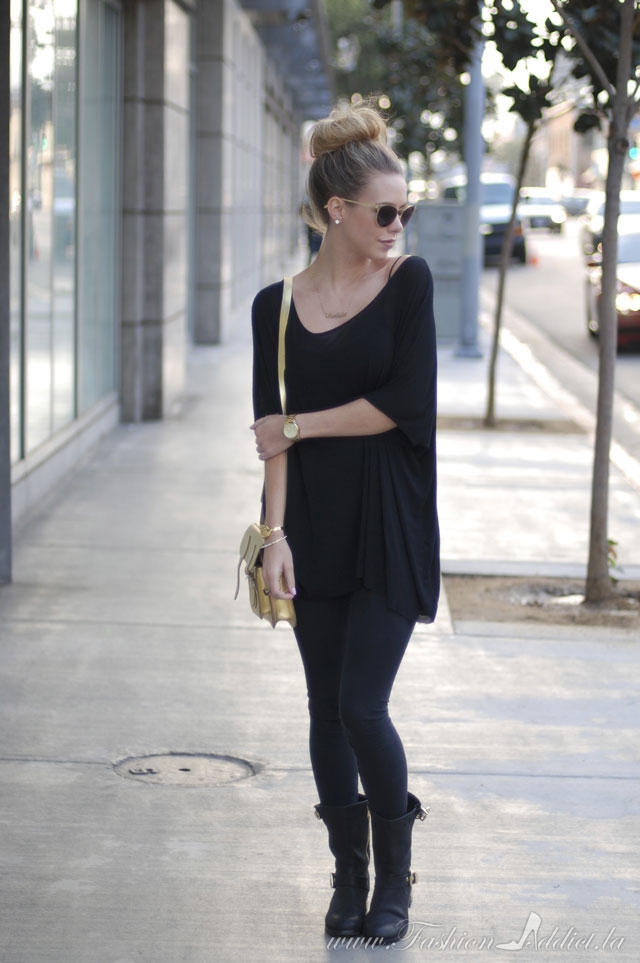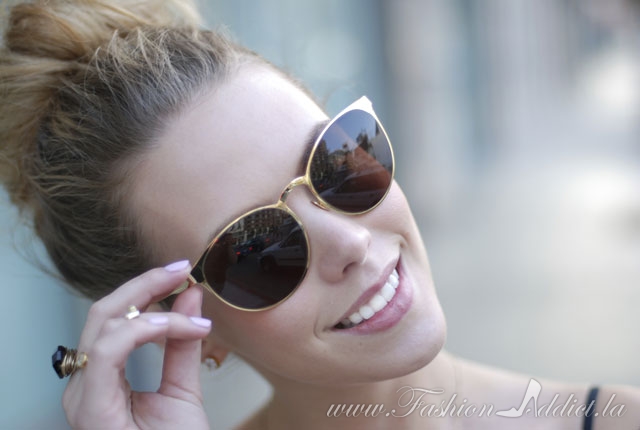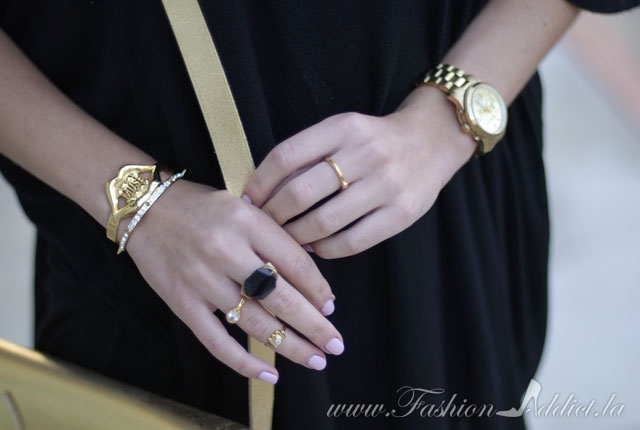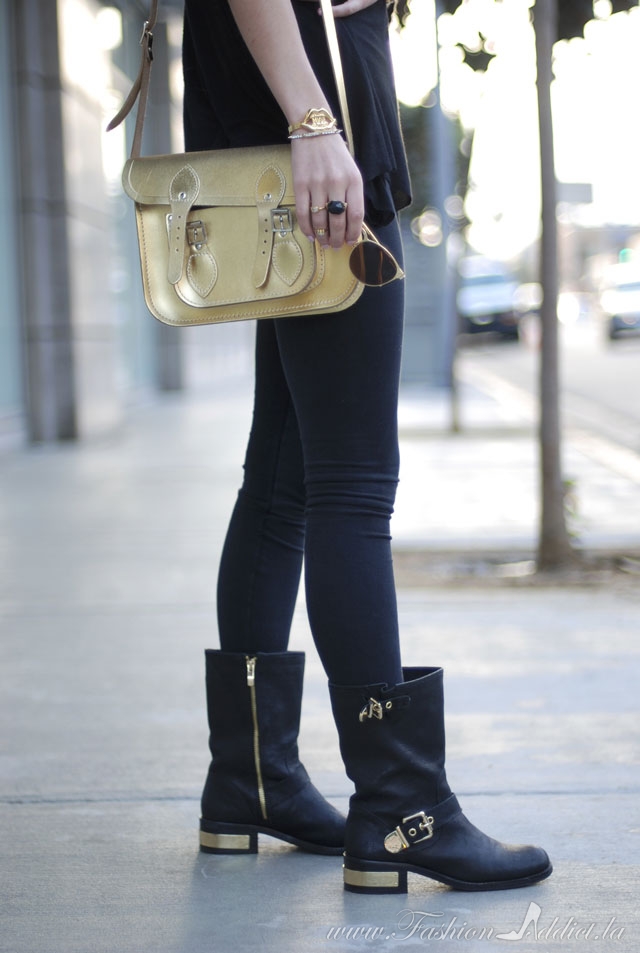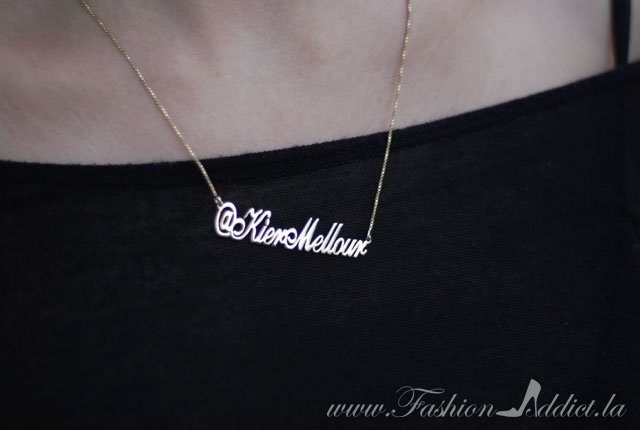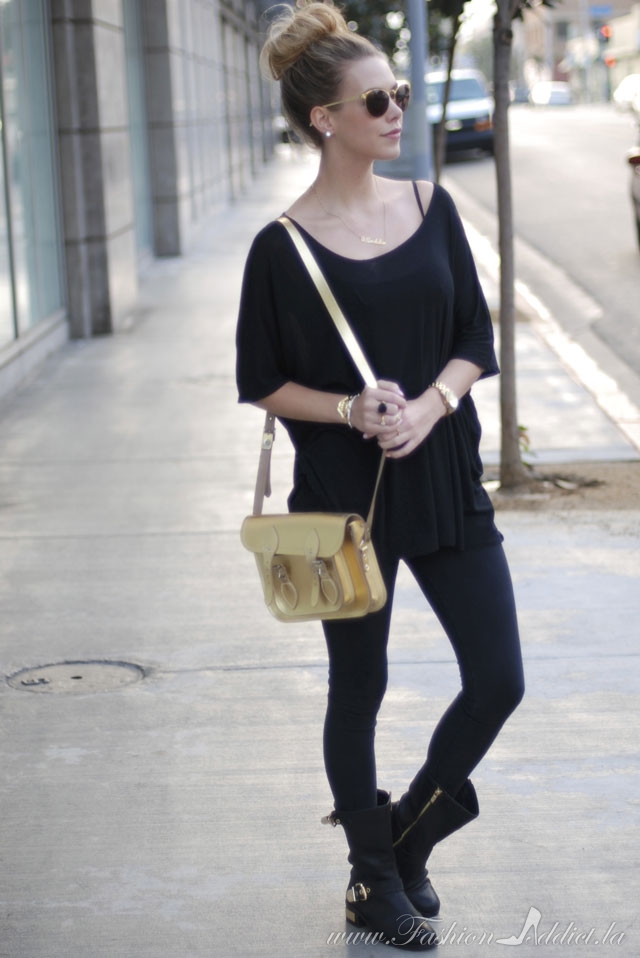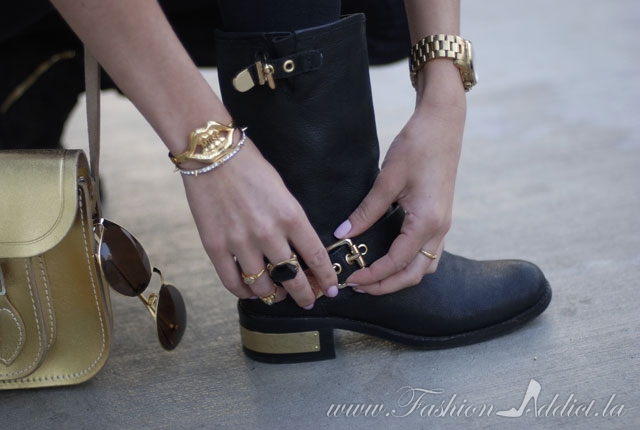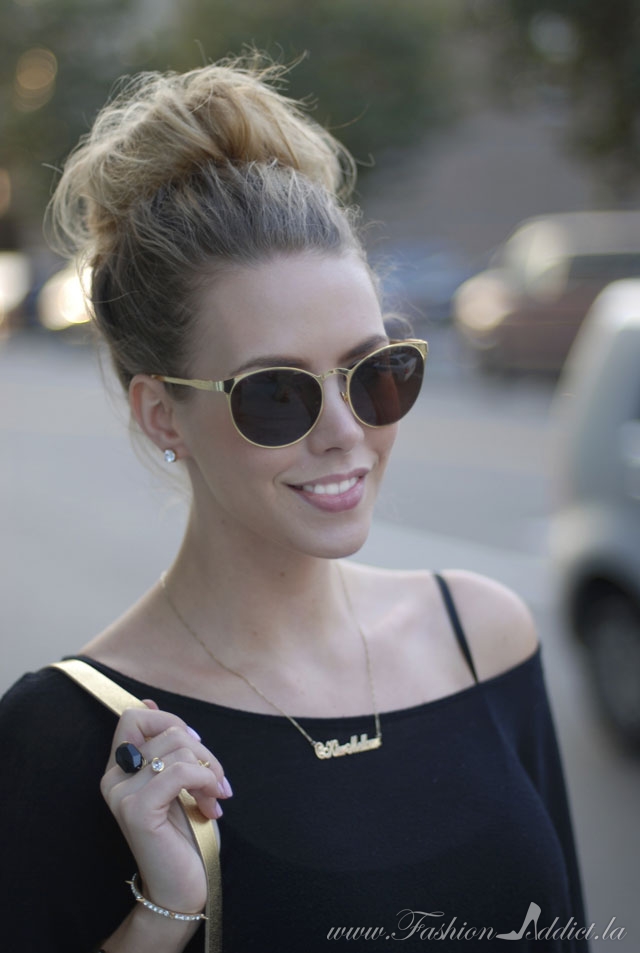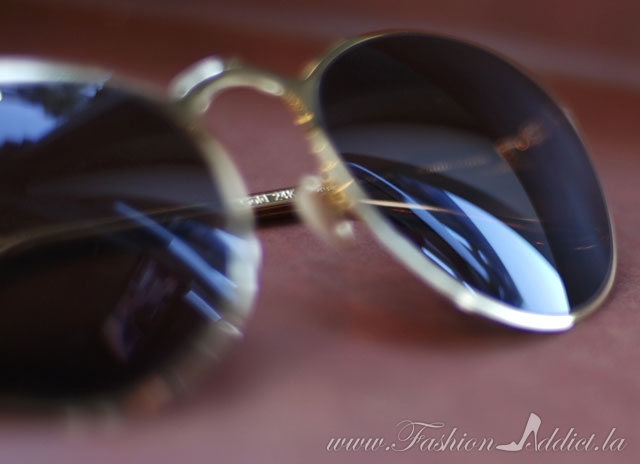 Oversized T: Daydreamer LA. Leggings: American Apparel. Boots: Vince Camuto.
Necklace: 0Necklace c/o. Rings: Nordstrom, Judith Bright, Leola lace.  Shades: Chilli Beans c/o.
Bracelets: Muse by Chiara Ferragni c/o KRMA & BCBGeneration c/o.
Earrings: Nordstrom. Bag: Cambridge Satchel.
Shop the Look:
Muse by Chiara Ferragni
Chiara is one of my favorite bloggers and I think this collection is super rad, this bracelet is 18k gold plated and totally B-A…. (bad ass), it's the perfect accessory for when you're just chillin' and want to take your look up a notch so you don't look like you're in PJ's..  This collection was launched by Hello Krma an LA brand with tons of items in every style, I actually love this necklace from their collaboration with Jessica Rich. Also worth mentioning is their clothing line Made for LA– i'm in love with these vegan leather jogging pants!! Nobody tell Kanye. (Video below if you don't get the reference. You're welcome.)
Happy sunday.
With love from Hollywood,
Kier