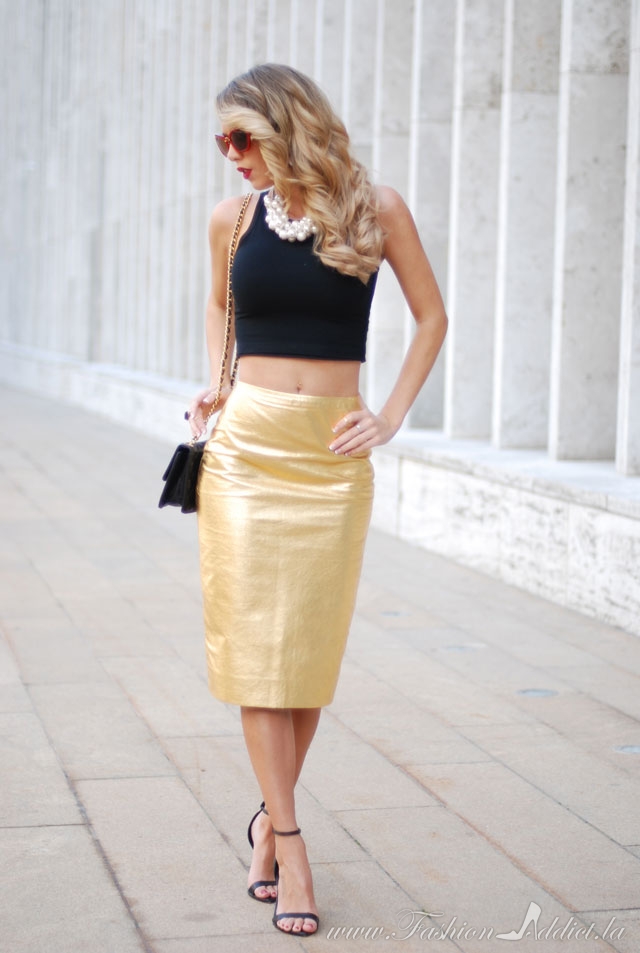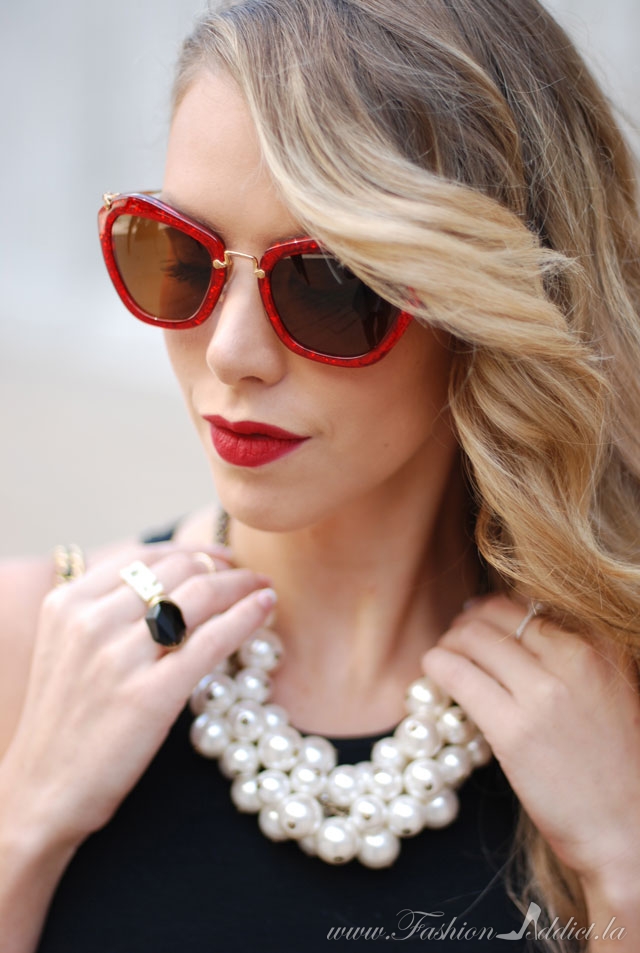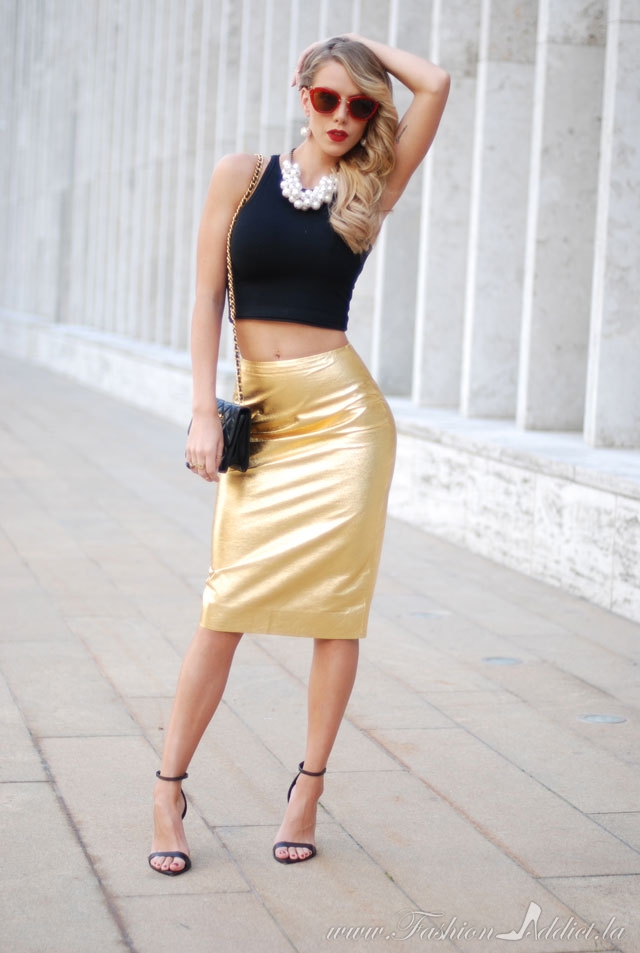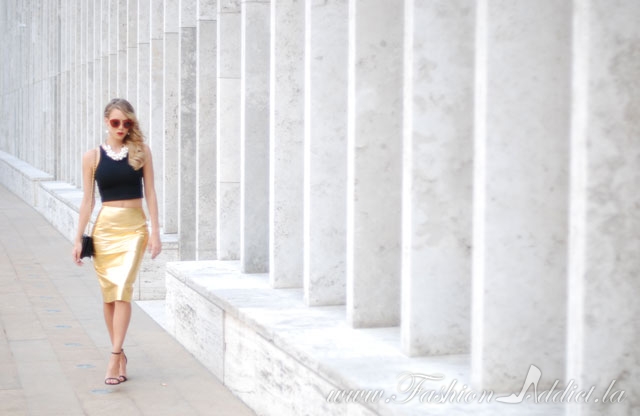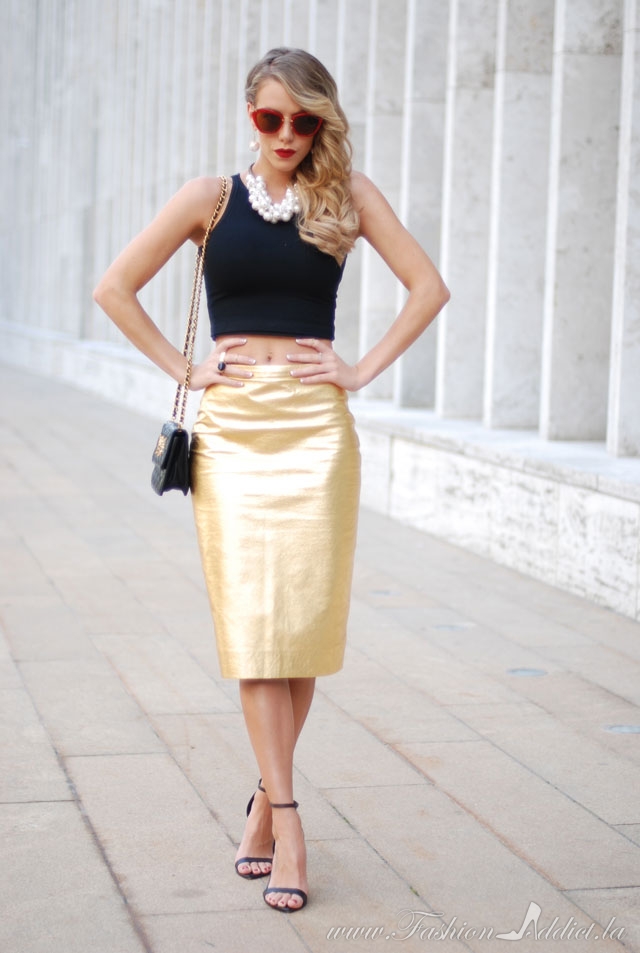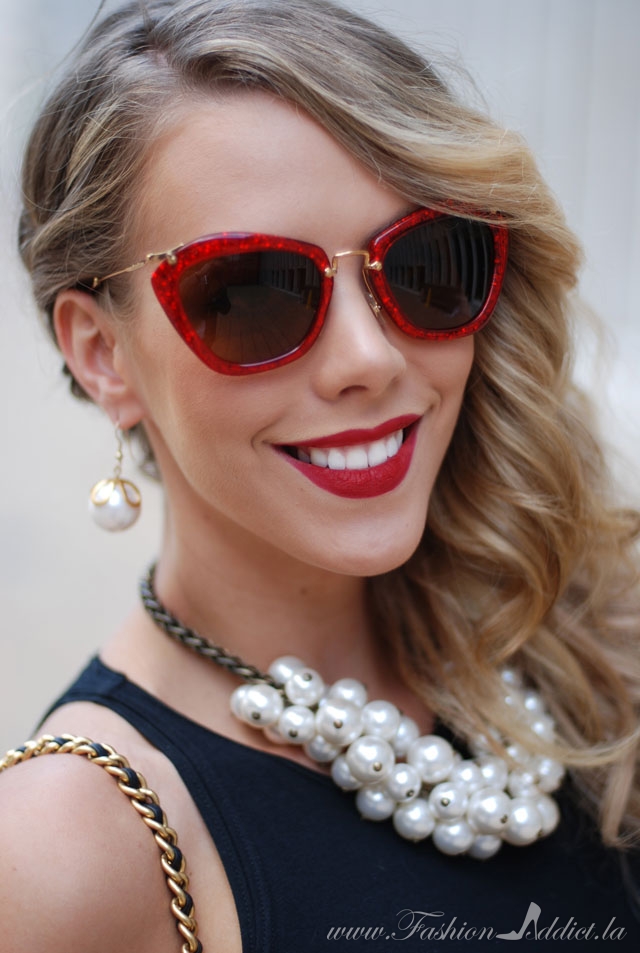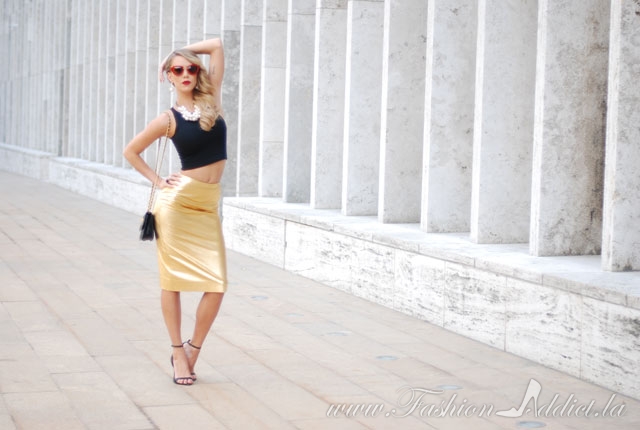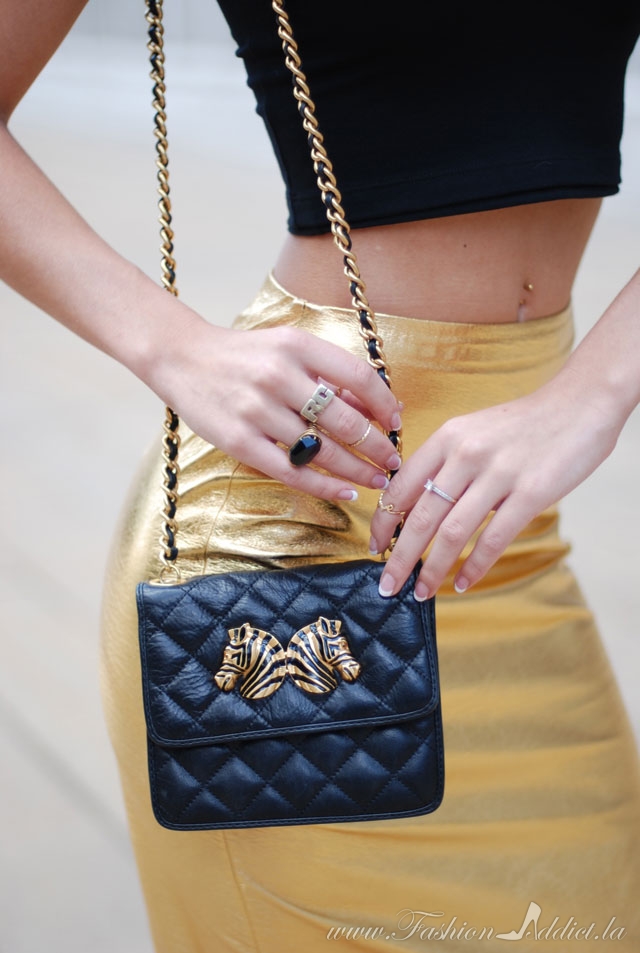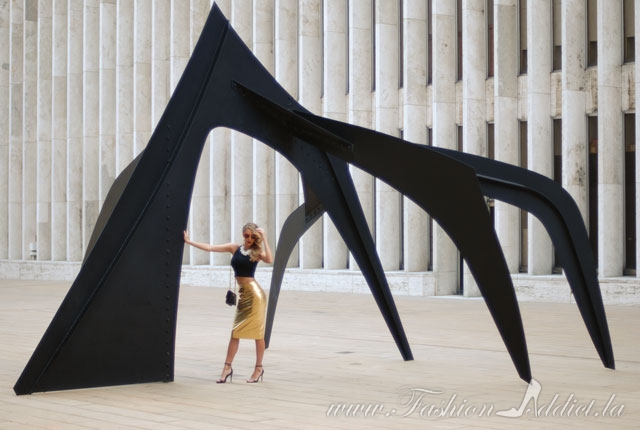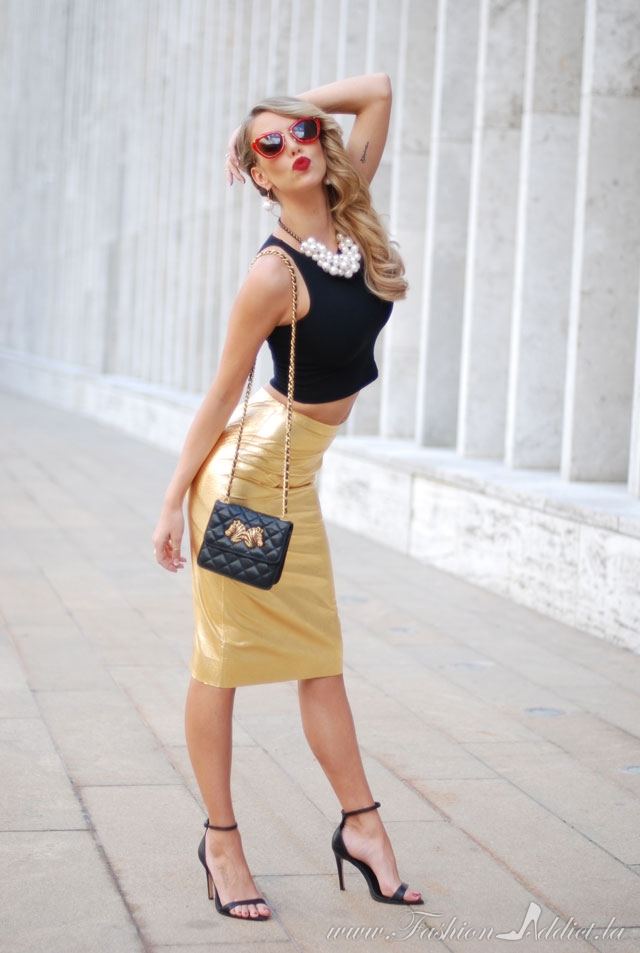 Photos by Roger Crandall.
Gold Pencil Skirt: ZARA. Cropped tops (Two black layered): American Apparel.
Earrings: Vintage. Necklace ZARA. Shoes: ZARA. Bag: Rebecca Minkoff.
Rings: Custom- similar, Payless, Judith Bright, Gifted from my mother.
Shades: Miu Miu. Lips: MAC, Ruby Woo.
Shop the look:
Gold Pencil Skirt: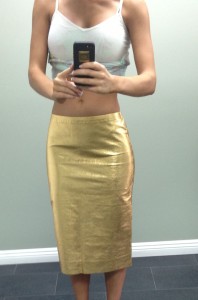 I wore this on Sunday in New York, day four of NYFW and the day of the Reward Style Party. In a room full of the best dressed woman most people know I knew I needed something to really pop. I got this skirt a few weeks ago when it first came out. I went to find it at several ZARA stores because I wanted to try it on, however no one seamed to carry this skirt so I ordered it online. It needed to be tailored badly (see before tailoring photo to the right). It sat on my hips and looked heavy as it hung far below my knee, I wanted it to be high waisted, more form flattering, keep the long length, but also just enough so it wasn't too long, oh and it would need a longer zipper to fit properly and be able to take off and get on. My tailor was hesitant. He said the longer zipper would pull when I would sit and could rip so I assured I wouldn't sit, I declared it a "standing skirt" he wasn't buying it.. I guess as a perfectionist he didn't want me to have it returned knowing something could go wrong he didn't want to tailor this skirt. However, I convinced him somehow and I think it looks pretty good! In the beack there is some rippling on the zipper, but it doesn't bother me enough not to wear the skirt.
I was in good company in this gold number as Amber from Barefoot Blonde wore it too (photo of us together in our skirts at the Reward Style party here) and so did Liz from Late Afternoon. Check out how these ladies styled it for more inspiration.
I didn't plan this outfit well in advance, I had a vibe I was going for, and it all fell together. Even at the last minute before I left the hotel room I tried on my Prada Baroque glasses, then these Miu Miu's, and there was just a clear winner… same went for the bag.
P.S. Sorry for all the hip poses in this photo shoot lol, I couldn't help it, I felt like I was about to take over the world in this damn outfit. It amazing how you can make yourself feel unstoppable with a look.. I felt how I imagine Beyonce must always feel.
With love from Hollywood,
Kier