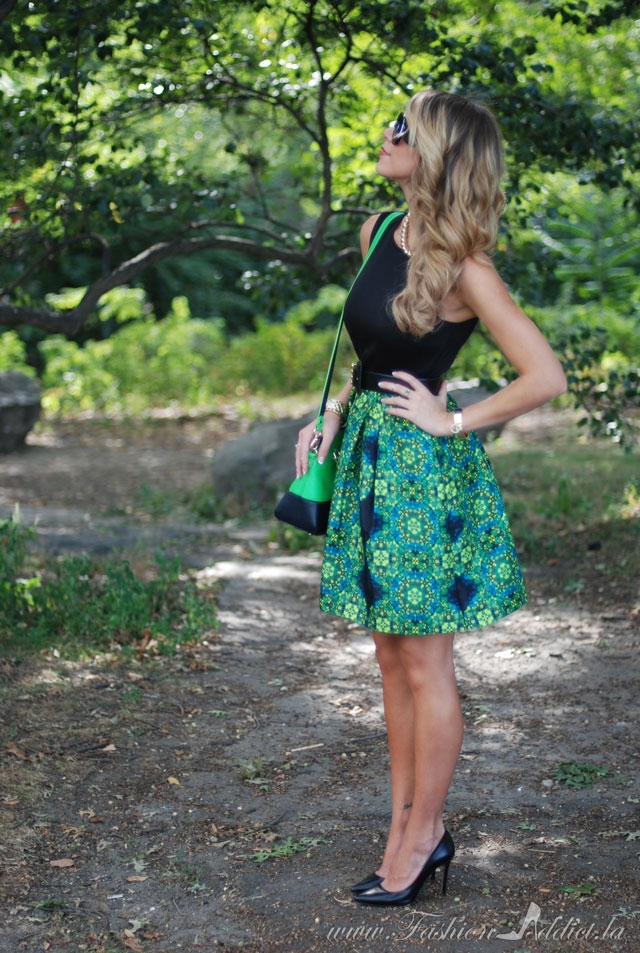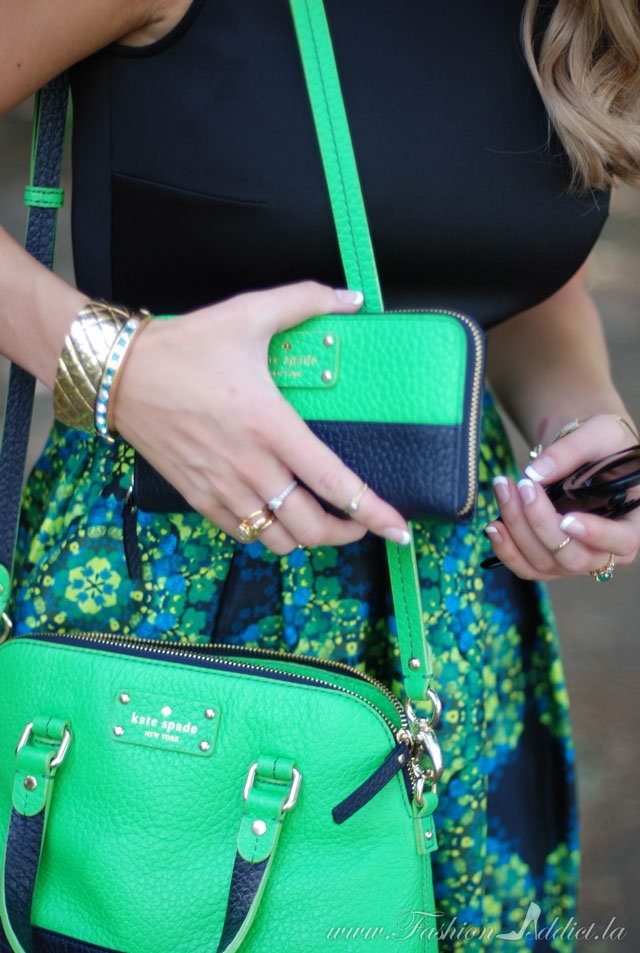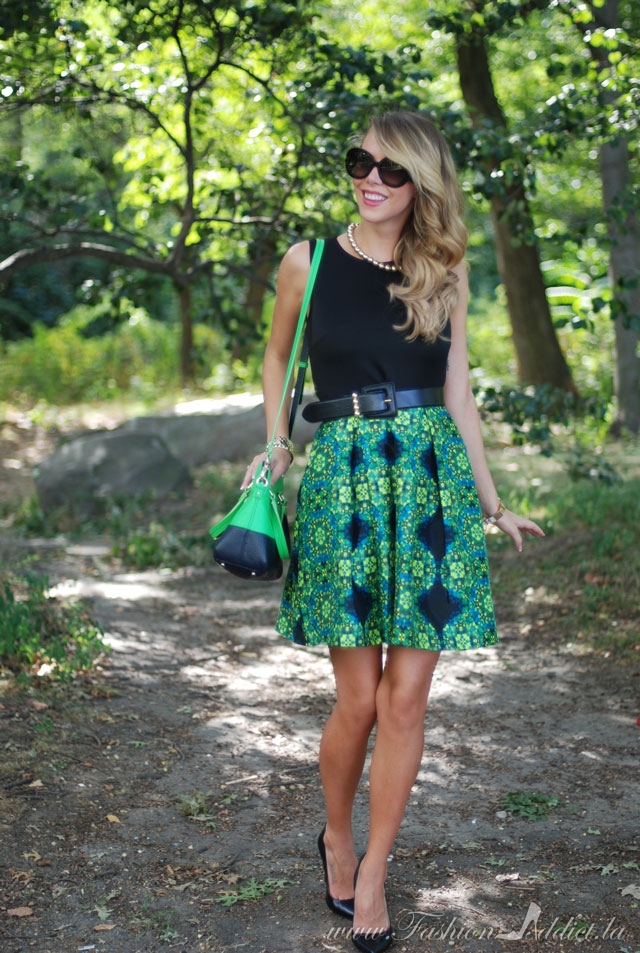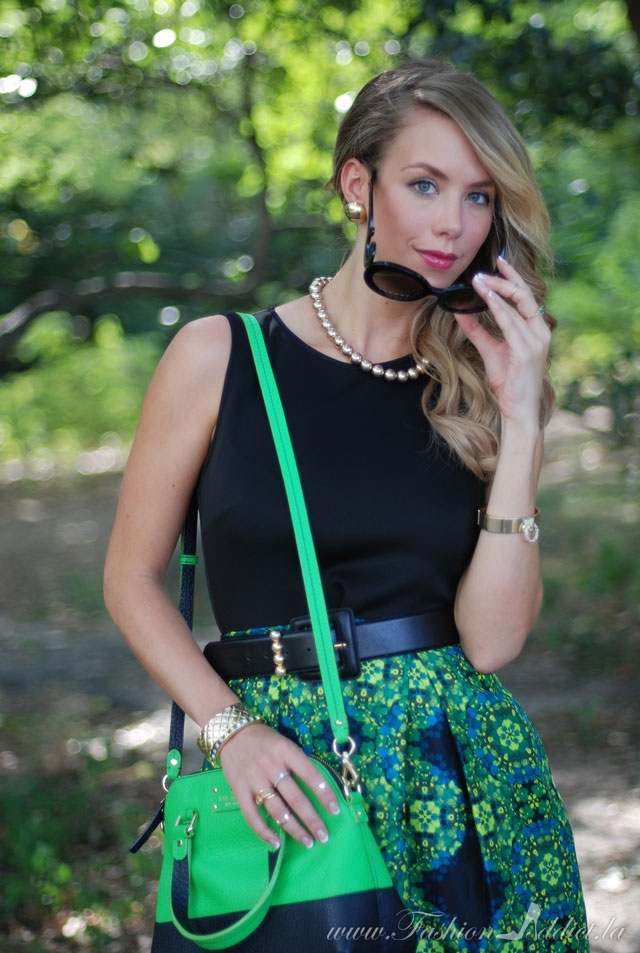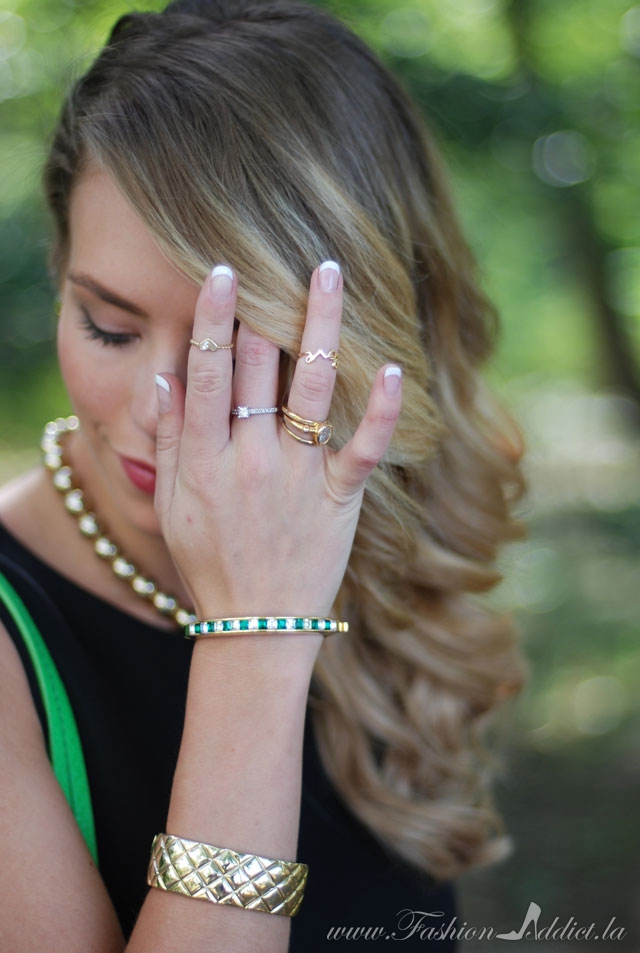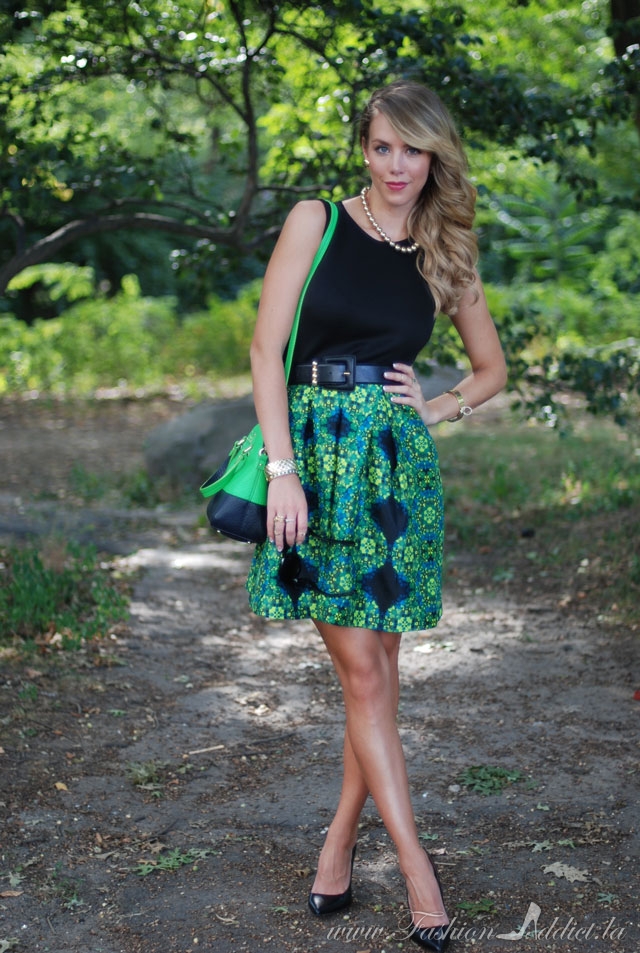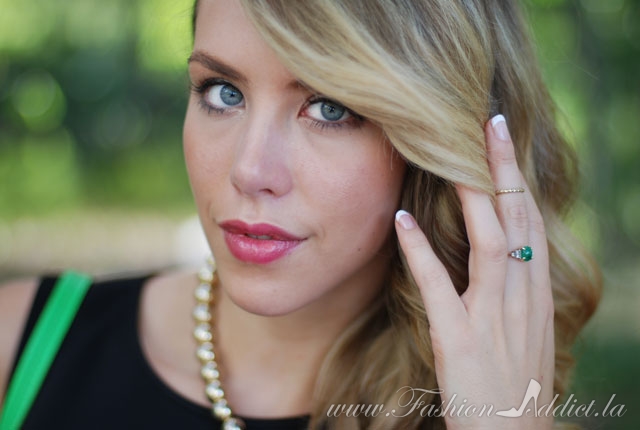 Dress: Just Taylor. Shoes: ZARA. Bag and Wallet: Kate Spade.
Earrings and Necklace: Vintage. Bracelets: Vintage and BCBG Max Azria.
Rings: Vintage and Payless. Shades: Prada. Belt: Vintage.
Shop the Look:
Atlantic Pacific
I totally felt like Blair in this ladylike dress and bag.  I have been reading Atlantic Pacific for years, it was the first blog I really started to check every day, and I have to admit I have a girl crush on the owner, Miss Blair Eadie. The name of her blog "Atlantic Pacific" was originally a play on her east-coast roots meets her west-coast lifestyle (She was living in SF when she started her blog, or so I've read.) Anyway, I felt like it perfectly described this, my look for Day 3 of New York Fashion Week. Not only is this an outfit I could see Blair wearing, and does it include one of her favorite designers (and mine too, Kate Spade) but I loved that I'm from the west-coast, wearing this on my trip to the east-coast.. i.e. Atlantic meets Pacific. I could post dozens of photos of my favorite outfits of hers, but I'd rather you choose your own. If you're not familiar with her blog, go check it out, she is adorable and one of my favorite bloggers ever.. I'm actually slightly jealous that one of my blogger friends from LA got to meet her while we were in NY and I didn't… Next time! (When we're both sitting front row ;) )
P.S. I did however get to meet Adam Gallagher, another favorite of mine.. (Above)
P. P.S. Is anyone braving the crowds tomorrow for 3.1 Phillip Lim for Target? I am… gotta get that mini mustard bag!!
With love from Hollywood,
Kier