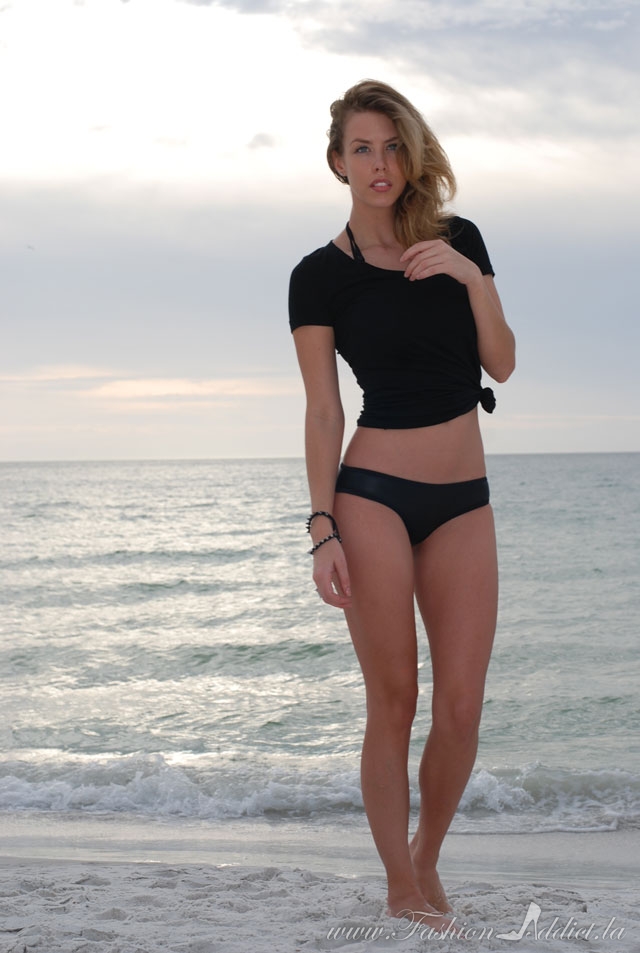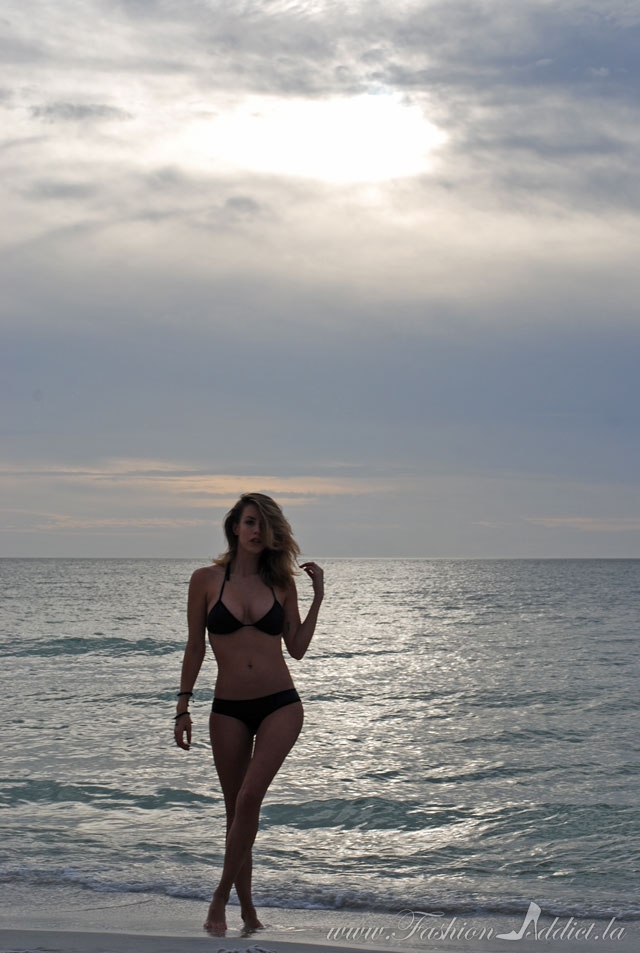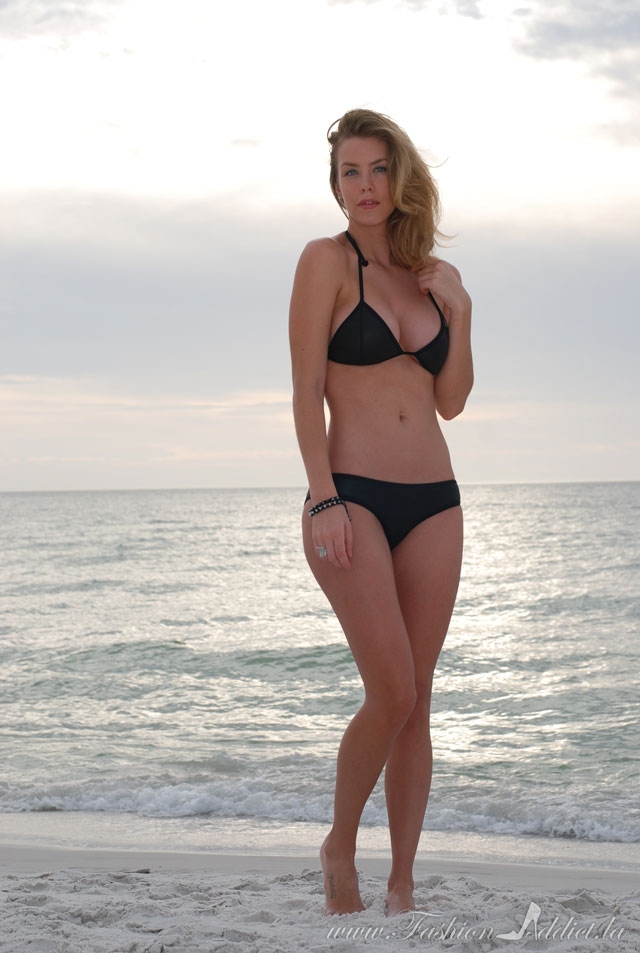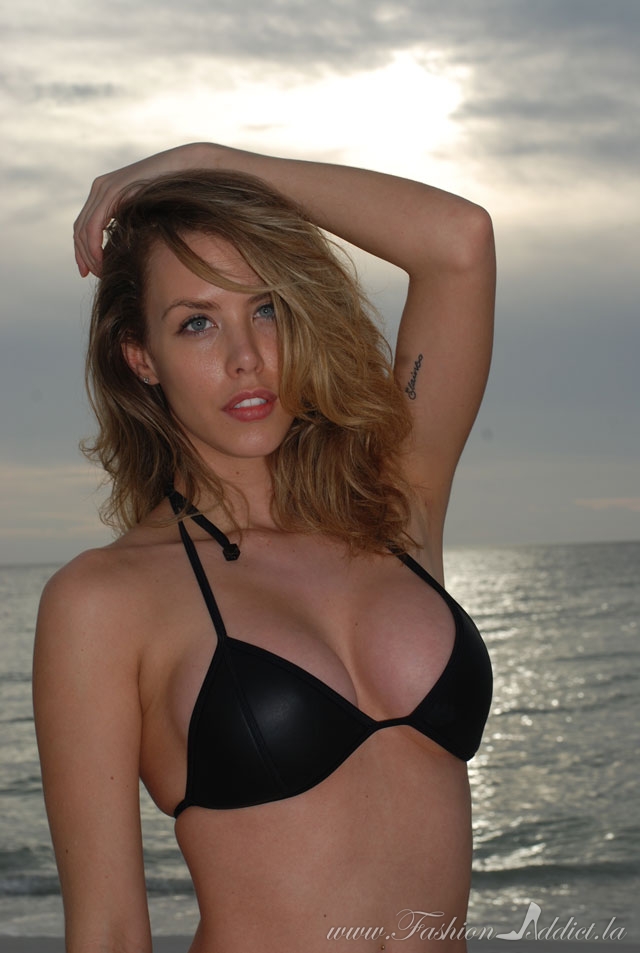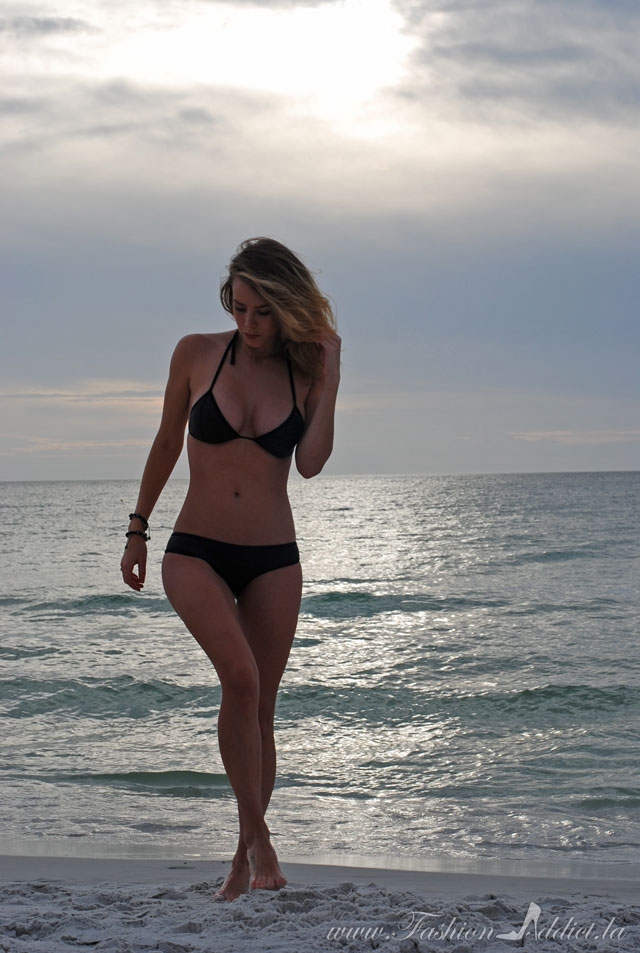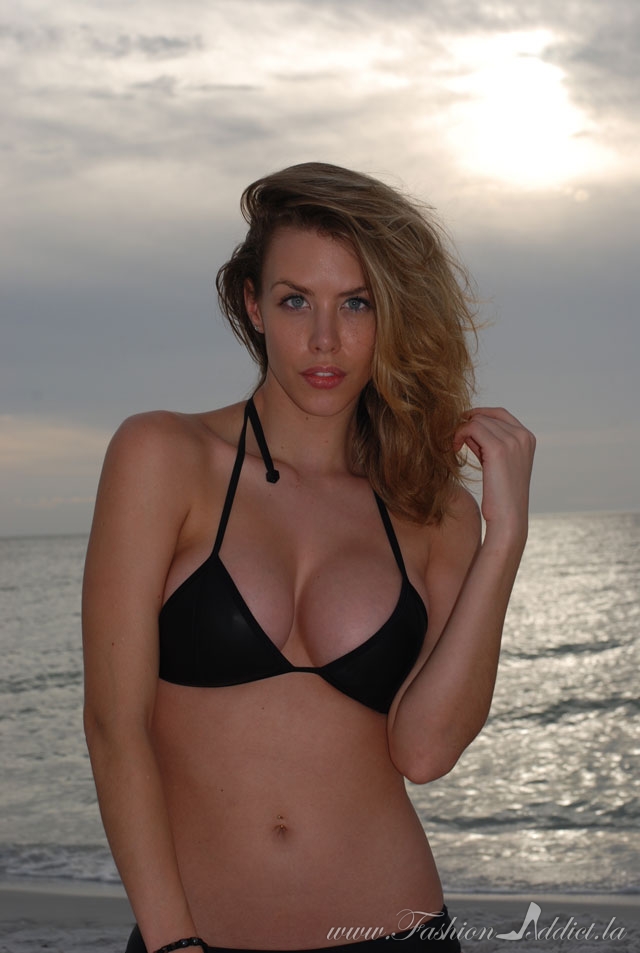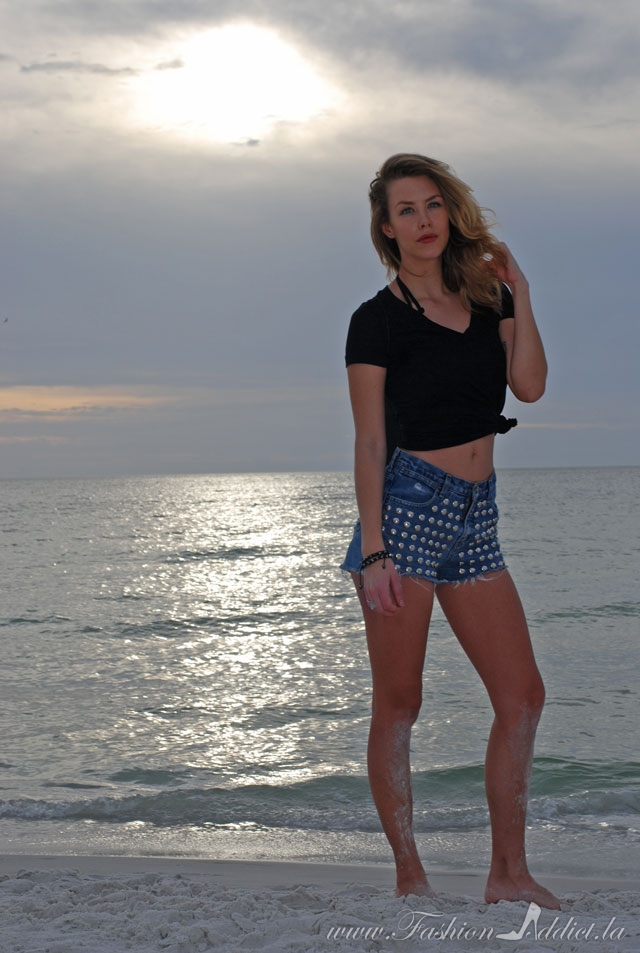 Shorts: Omen Eye. T-Shirt: Target.
Bikini: Triangl Swimwear c/o.
Jewelry: Fever Dream c/o.
Triangl Swimwear
I know it seams like a bikini post in early january is like I'm just trying to tease you, but if you think about it, bikini season is not that far off. Triangl sent me this awesome New York Noir  bikini in august before my surgery and I didn't get photos shot in time so we had to wait until Florida- howeverrrrrr, the top is a little small- as I'm sure you can tell. Anyway, the cool thing about Triangl bikinis is that they're made of neoprene, the stuff they make wetsuits out of…. what took people so long to think of making bikinis out of neoprene? It seams like it would have been a natural progression… but either way, they're here. I have a feeling these will be very popular, very soon, either this summer or next, so I highly suggest you get one before everyone else does and before the knockoffs start popping up everywhere. Triangl bikinis are affordable too, this suit is only $79 and you can select the top size and bottom size separately. Oh, and did I mention they come in a cute little neoprene carry bag/drawstring backpack that matches… none of my pics of it turned out, but it's adorable!
SEE COMMENTS BELOW FOR SIZE INFO / QUESTIONS….
Happy Sunday, thanks for reading!
With love from Hollywood,
Kier