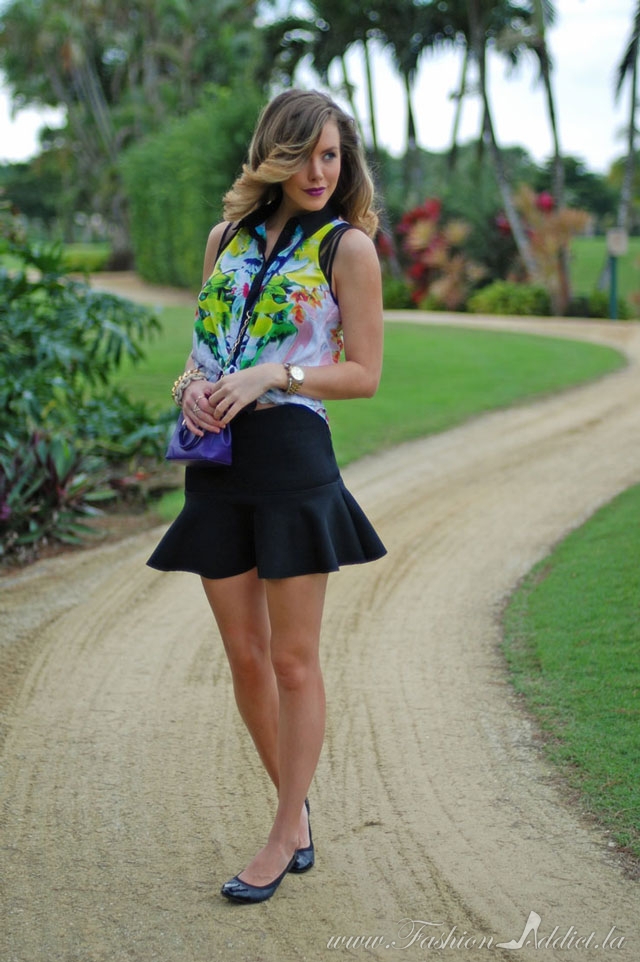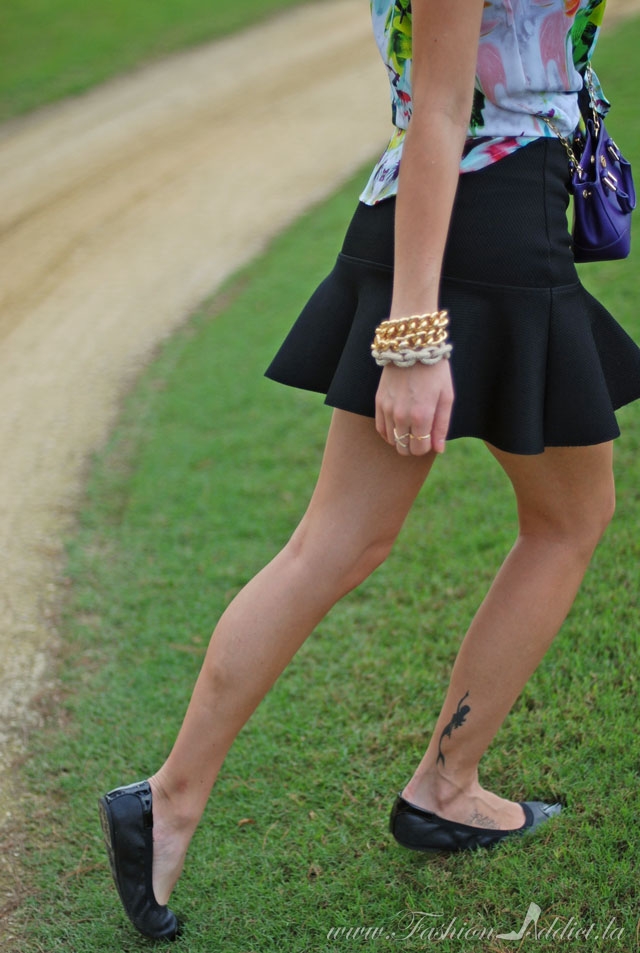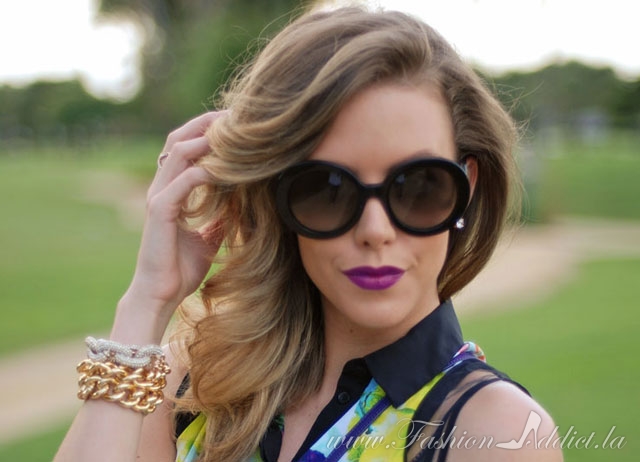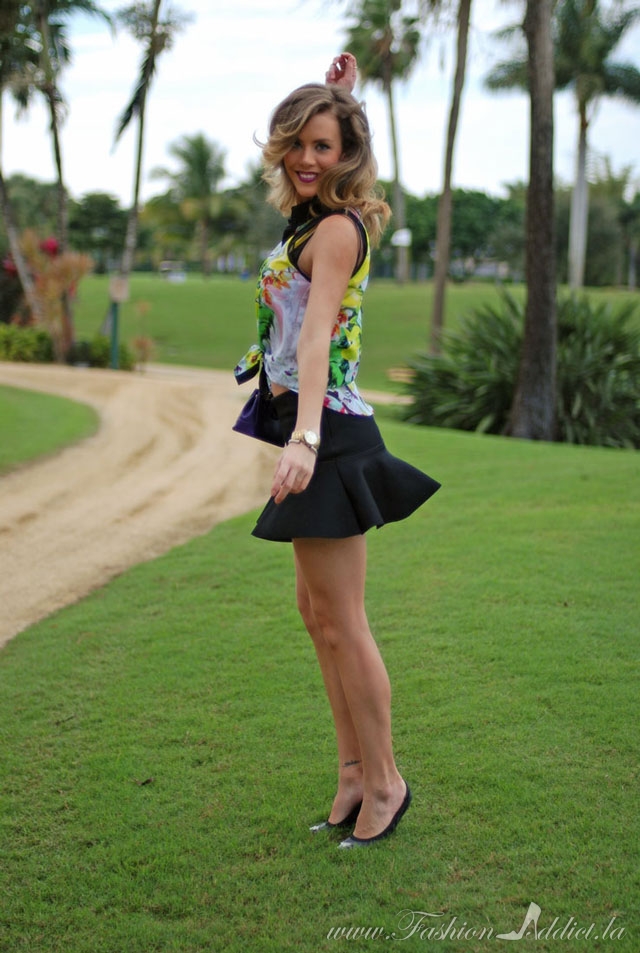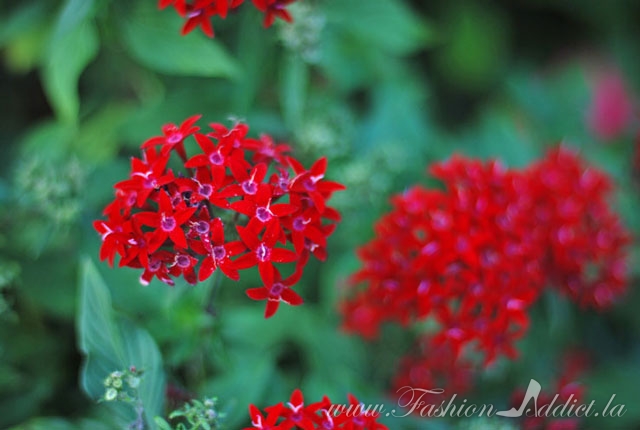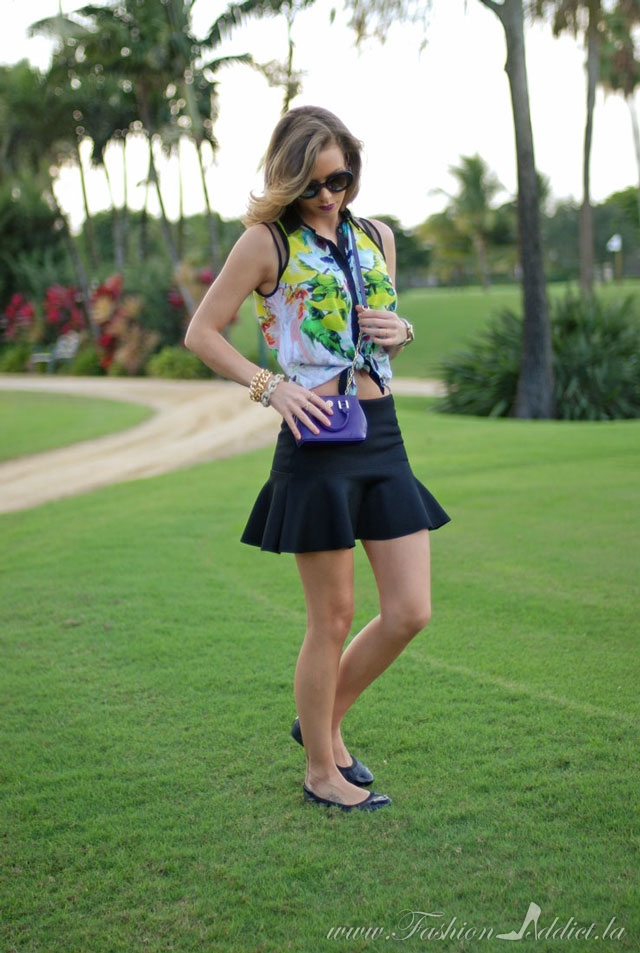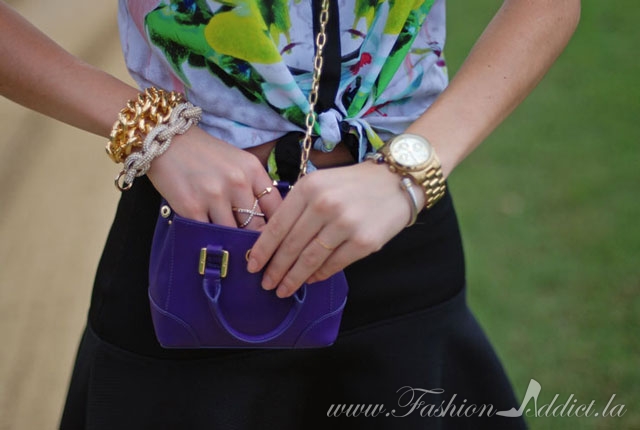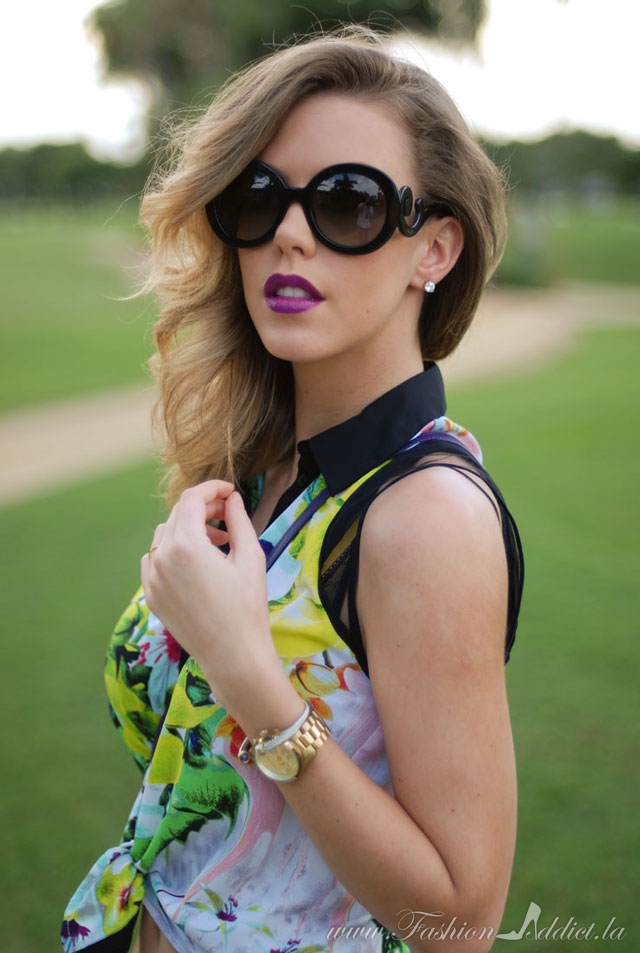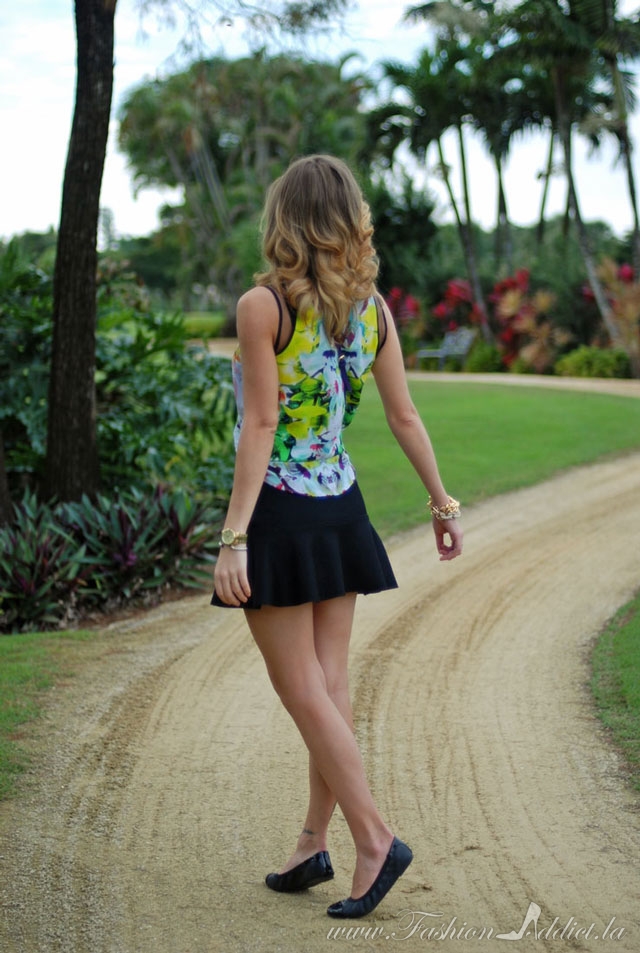 Top: Prabal Gurung for Target. Skirt: H&M. Shoes: Payless.
Mini Satchel: Tory Burch c/o Shopbop. Shades: Prada.
Bracelets: J.Crew via Threadflip, Express, David Yurman,
Watch: Michael Kors,  Earrings: Nordstrom, Rings: Jewel Be Mine c/o.
Shop the look:
Florida in December
I'm sure you all can tell that I love bright colors, prints, and warm weather so visiting florida for the holidays is so fun for me because I get to have a little vacation and wear my summer clothes. When we were shooting this Roger was super sick- like really miserable so I'm grateful he held it together for me, now unfortunately I'm sick in bed trying to post this. Unfortunately I forgot to wear the most perfect earrings for this outfit, next time I guess.. I did however get to wear some new xmas gifts. ;)
Need to rest, thanks for reading..
With love from Hollywood,
Kier