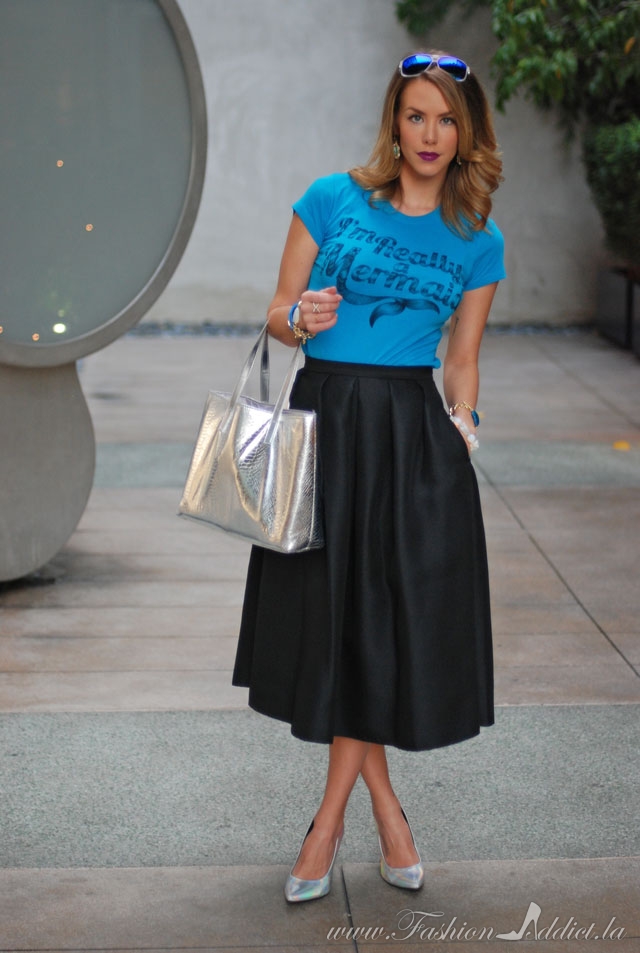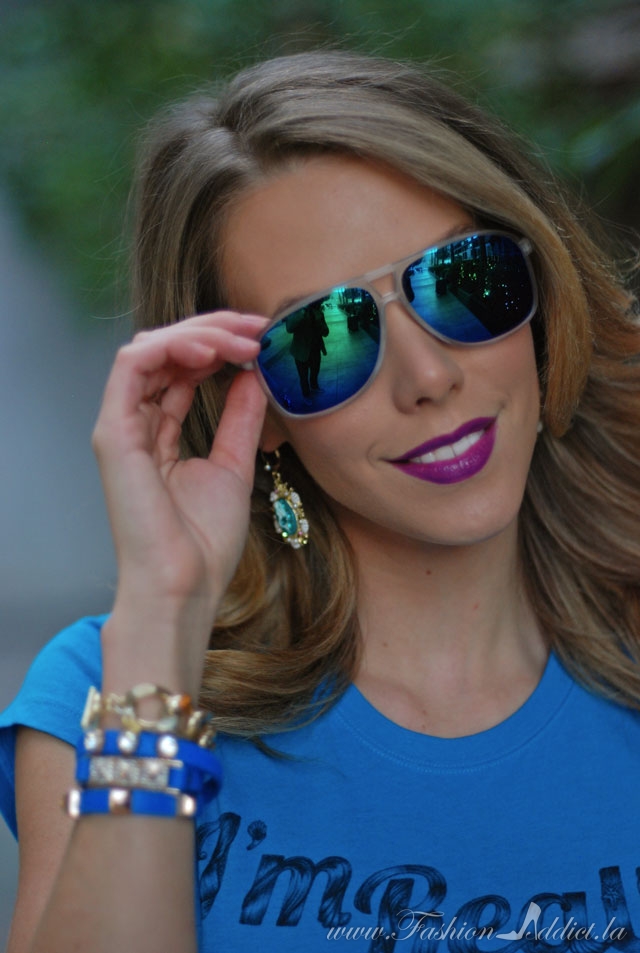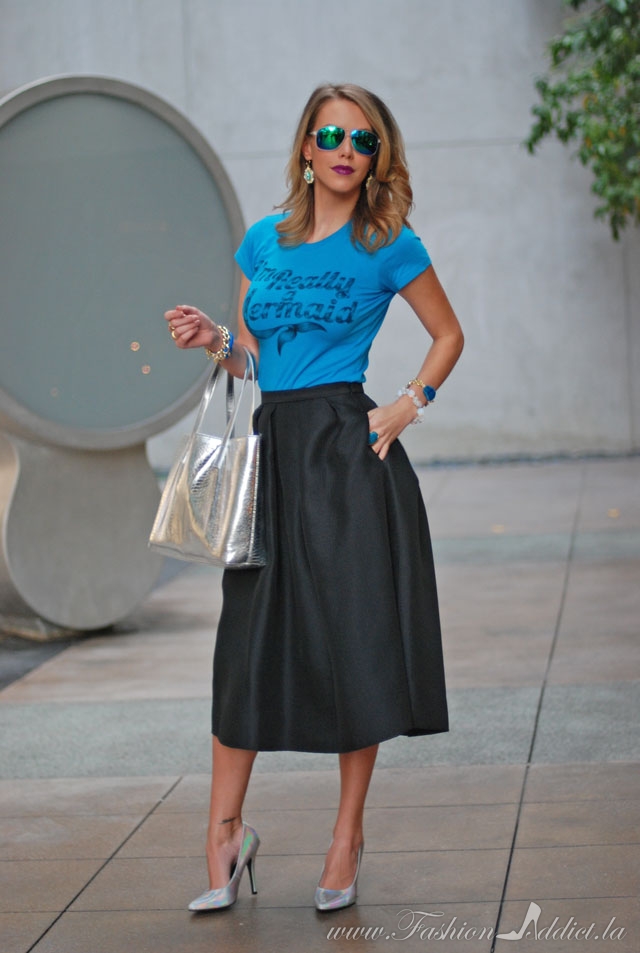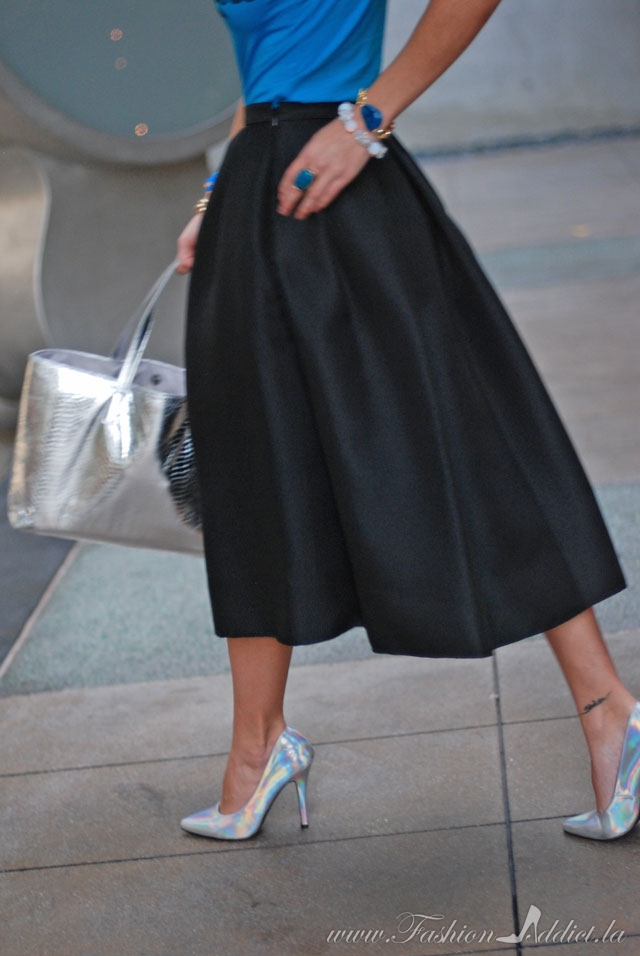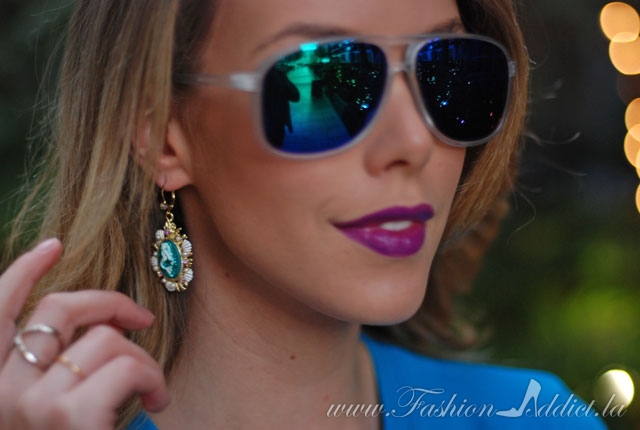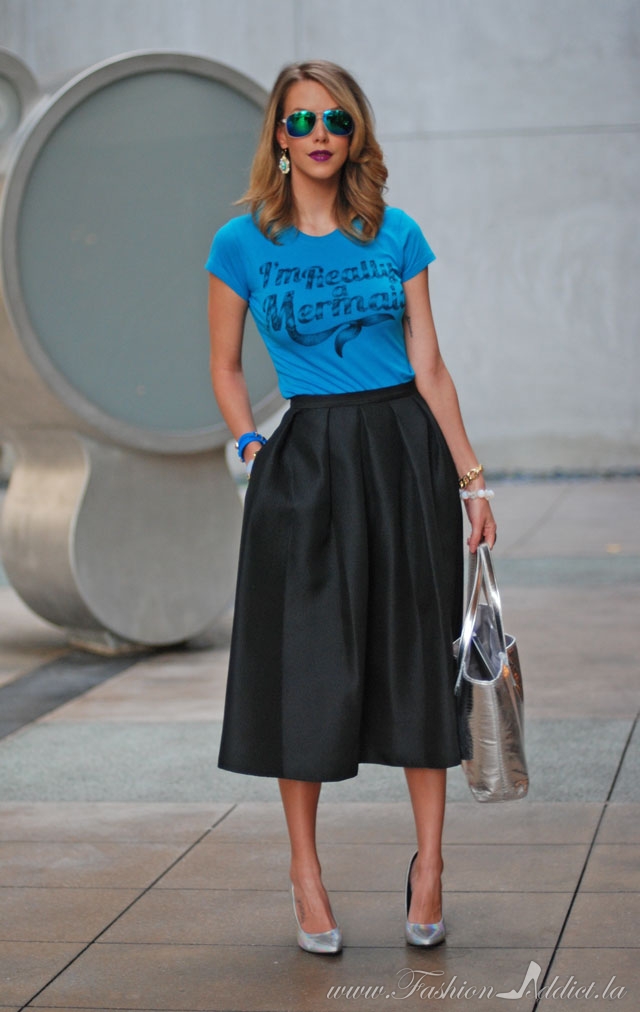 T Shirt: Black Heart via Hot Topic. Skirt: Tibi c/o Shopbop. Shoes: Forever 21.
Bag: Free Gift with purchase. Earrings: Gift from Laura. Shades: CVS.
Bracelets: Jewelbemine c/o and Oia Jules c/o. Rings: Jewelbemine and Gorjana Griffin.
Shop the look:
Why I don't agree with the story 'The Rainbow Fish'
When I was a child I loved the book "The Rainbow Fish". You know the one, where the holographic fish is ostracized and teased- nobody wants to be his friend because he is different… Well, I loved it because of the holograms clearly.. but when I went back and read it as an adult I was pretty disturbed by the message- "give away all your sparkle, everything that makes you unique and people will like you." (Im paraphrasing but still) I think not!! I don't know who said "Don't ever let anyone dull your sparkle." but I agree 100%. If you are a mermaid, a rainbow fish, a sparkler, sparkle with all your might! Eventually you will attract other sparklers and you won't ever have to dull yourself so others feel comfortable.
Thanks for reading, sparkle today!
With love from Hollywood,
Kier