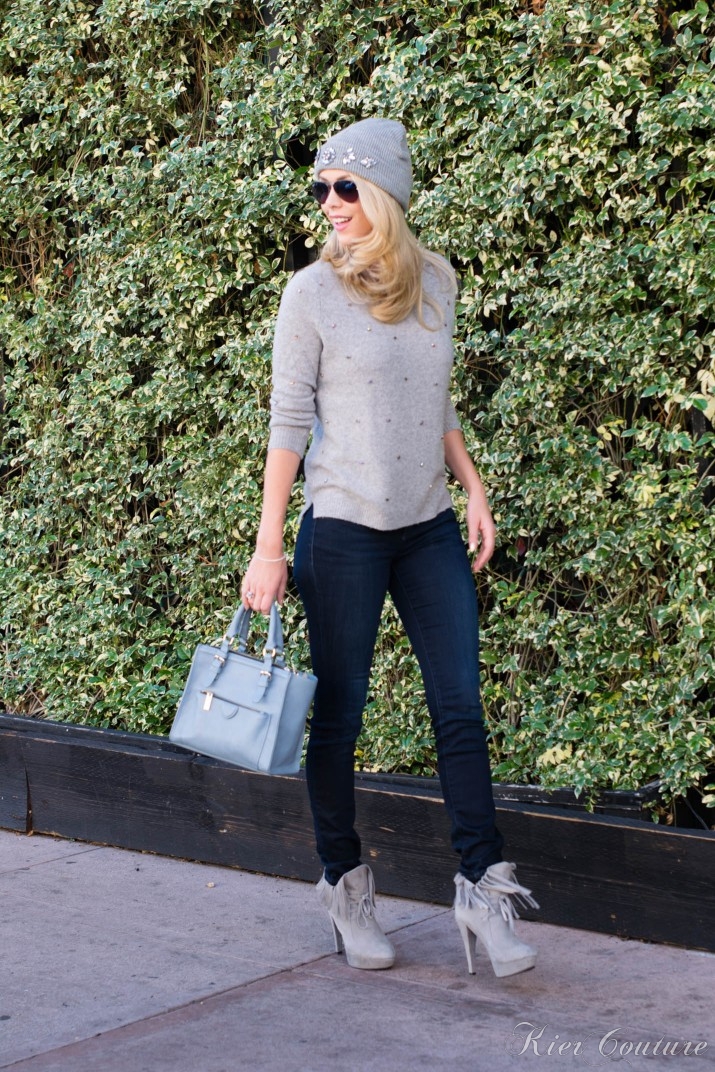 Hi guys! What did you think about House of DVF episode 4? I am working on getting the outfit guide ready for you but in the mean time, here is a somewhat simple little shades of grey look for you. I am loving the embellished beanie trend, I've seen them all over from Nordstrom to Aldo, to Forever 21 and I think they are a great way to update your wardrobe without spending a fortune, and because it's an accessory, you can wear it more often than, say, if you got a new sweater. Plus, I like to go as long as I can between hair washes since I am trying to grow my hair and wearing a beanie is the perfect way to extend your hair another day!
P.S. this tennis bracelet is only $128 and comes in gold too- I think it looks much more expensive and I get a lot of compliments on it!
Happy Monday night, thank you for reading!
Photos with a Nikon D5300 and 50mm 1.4 lens.
With love from Hollywood,
Kier
Shop the look:
Jeans: Joe's. Shoes: Danyelle. Sweater: Topshop. Beanie: Aldo.
Bag: Zara. Shades: Ray Ban. Earrings: Nordstrom. Ring: Berricle. Bracelet: Nordstrom.

More embellished beanies: