I hope you liked Episode 4 of House of DVF!
First we headed to Bergdorf Goodman's to sell dresses, and I think I ended up selling 3! Jessica said she really liked my outfit which was a huge relief because I thought I was pushing it by wearing pink shoes.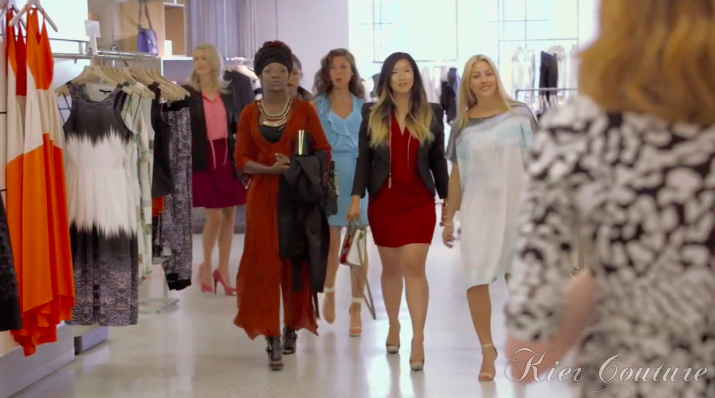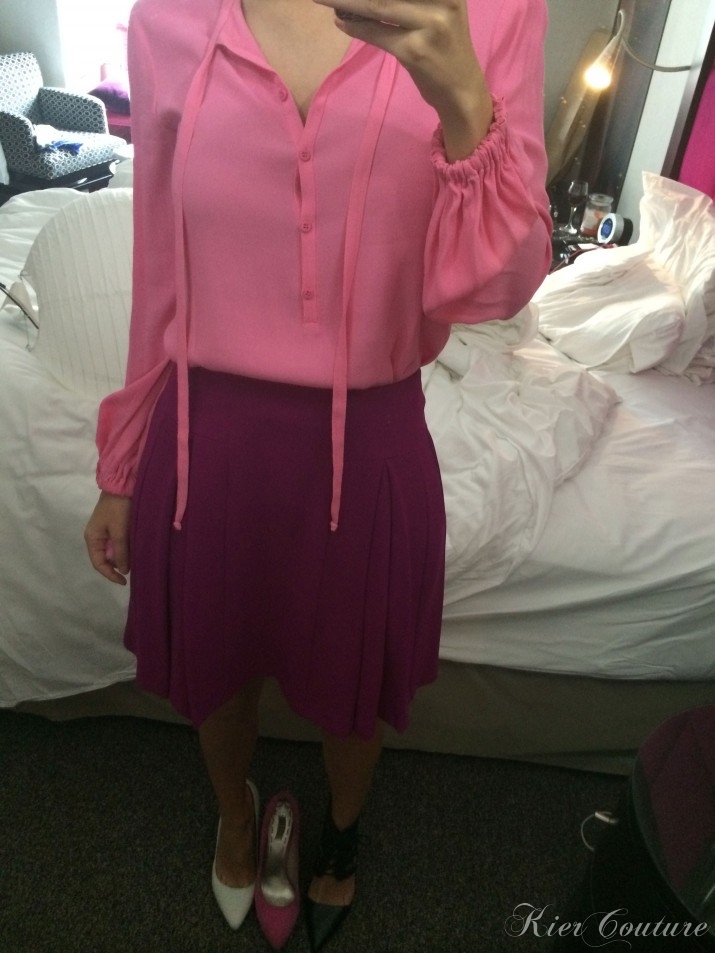 Bergdorf Goodman Event: 
Top and Skirt: DVF. Shoes: (pink) Rachael Roy. Blazer: Zara.

Next we met to show Michael Herz our wrap designs and he pretty much shit all over ours… I felt like ours was amazing and a new take on the wrap dress as the back was mostly open.. it was essentially a backwards wrap dress. I like this idea because not all women like v-necks and all wrap dresses have v-necks so it's an entire market not reached. I like the open back and midi skirt, I thought it was very fresh and would totally sell out!
The frustrating issue here is that we weren't given any instruction, we were told to design a dress, thats all. We were constantly being given tasks we didn't know how to do then yelled at for not knowing how to do it.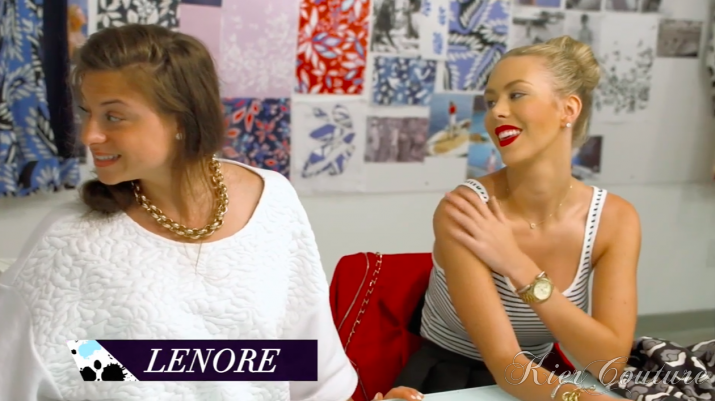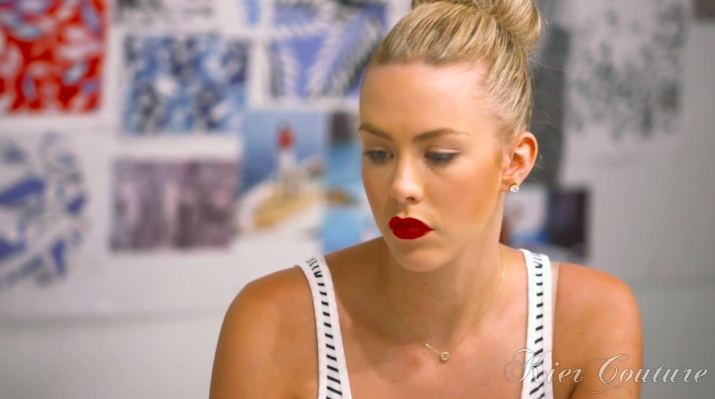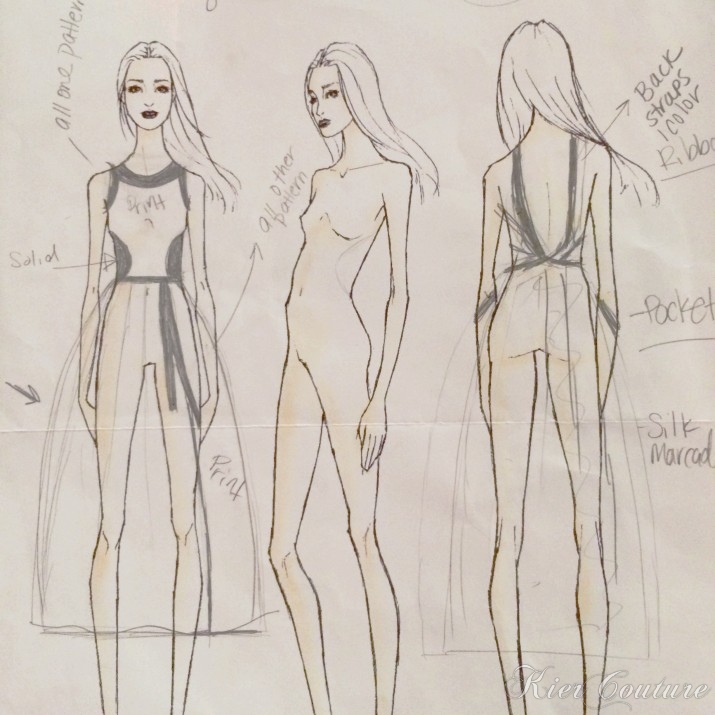 Presenting our Wrap dress Design:

Necklace: Leola Lace. Tank: Merona. Skirt: Tibi. Jacket: 1.State.
Jewelry: Michael Kors & David Yurman & Nordstrom.
Red Lipstick: NYX "Perfect Red".

Flower shopping with Abs was okay… I think she was stepping off a little because she had just gotten confronted by Jessica for her style and outfit choice at Bergdorfs.. I picked out all the flowers and Abs agreed, she also vetoed a lot of other ideas I had like white lilies for fragrance and the oranges but if florists didn't use oranges, why on earth would the be for sale at the flower shop?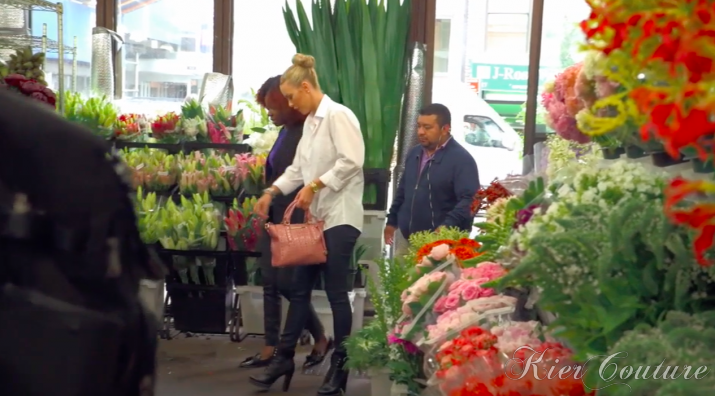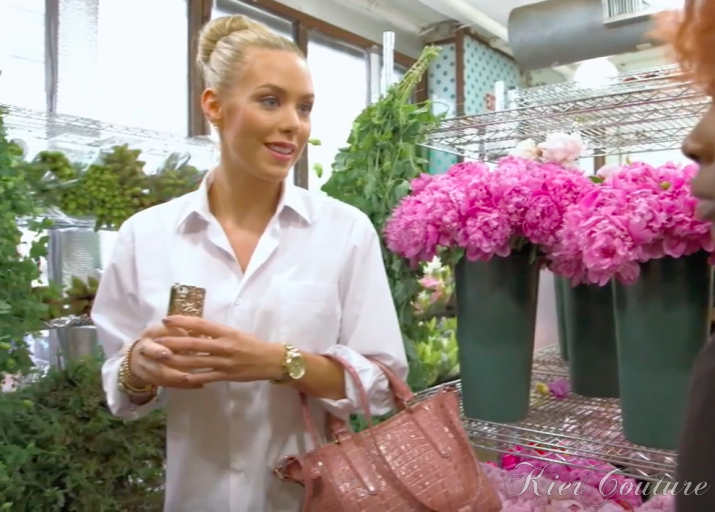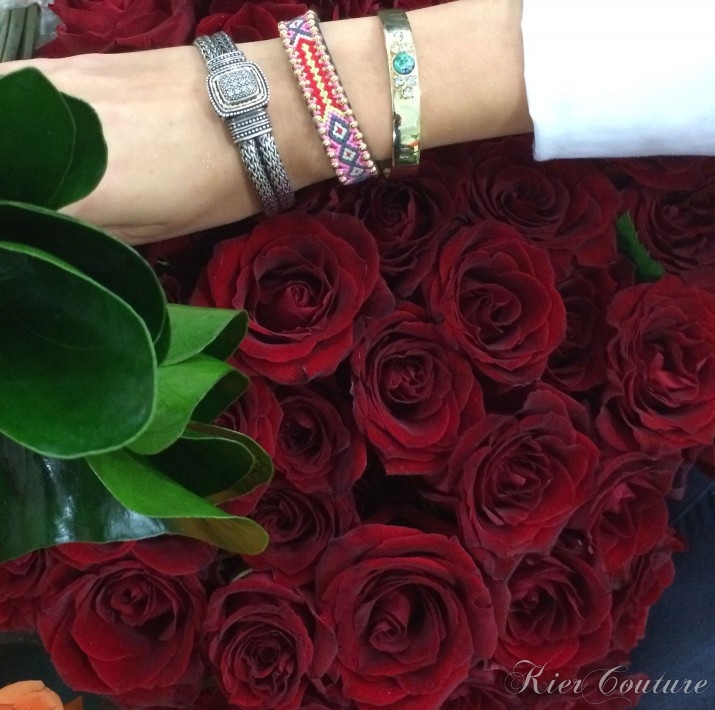 Shopping for the Luncheon: 
White Shirt: Mens Calvin Klein. Jeans: Mia & Moss.
Booties: BCBGeneration. Bag: Brahmin.
Bracelets: Capwell X Sarah Boyd, Kim & Zozi, Unknown.

All proceeds of Capwell X Sarah Boyd benefit The Farley Project to end bullying.
Shop for a Cause: 

Check out this deleted scene of Roger and I after flower shopping…
Next day we showed Bronson our flower choices and he loved them. Brittany tried to deflect the fact that she didn't get her job done by undermining Abs' and my work as well as Lenore and Amanda's.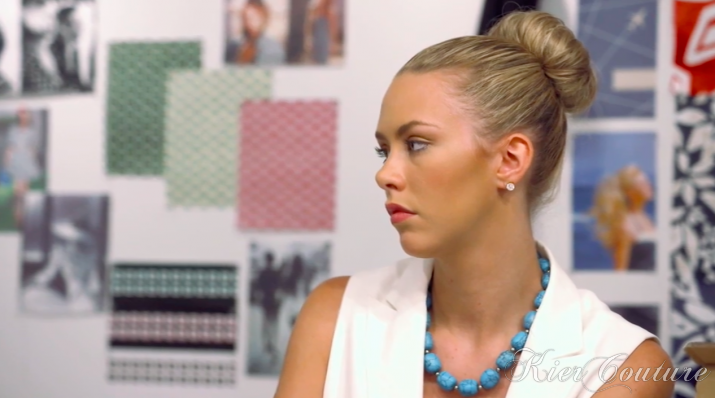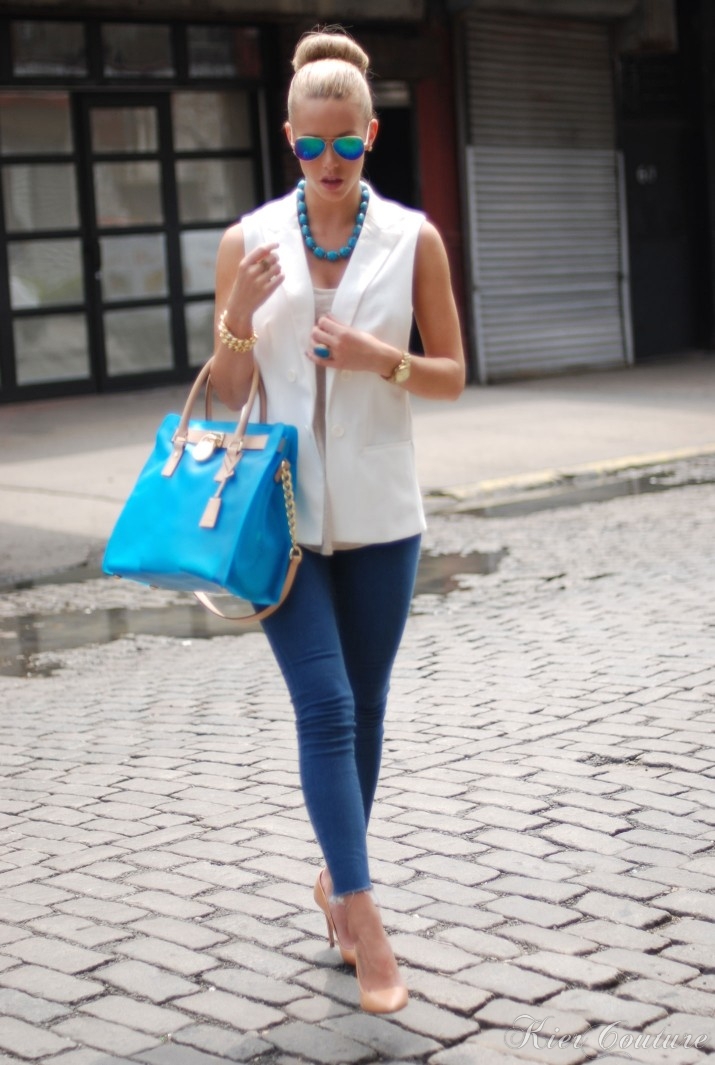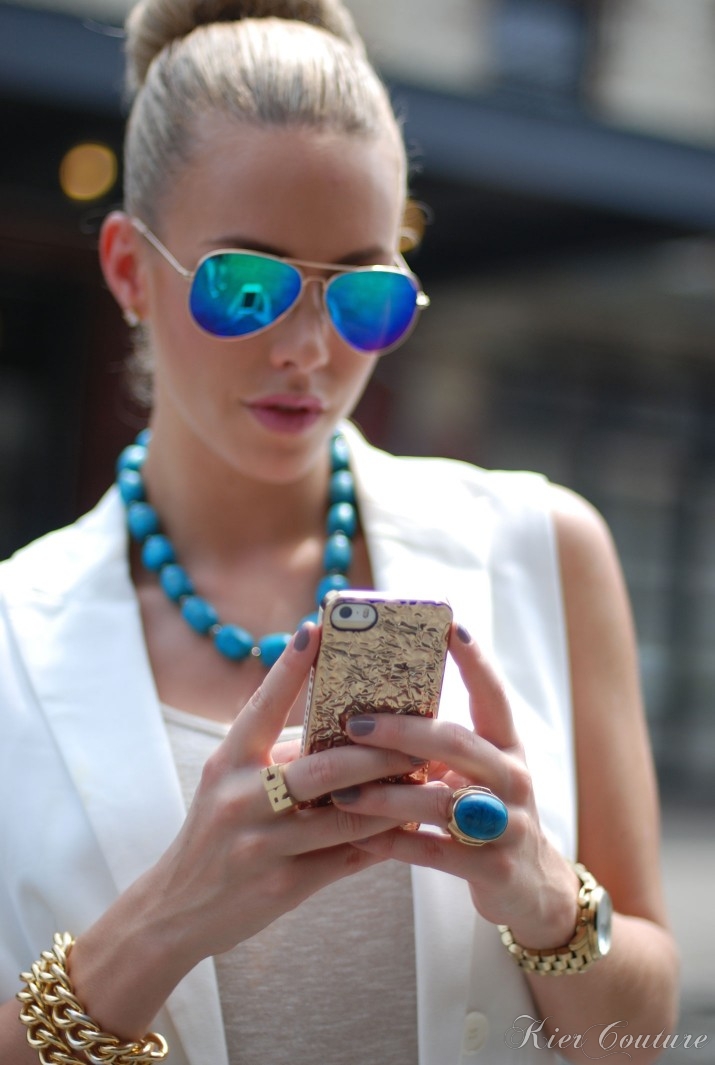 Meeting with Bronson
Tank: Merona. Vest: Merona. Jeans: Forever 21. Bag: Michael Kors.
Watch: Michael Kors. Bracelet: Express. Rings: Custom and H&M.
Phone Case: Marc for Marc Jacobs. Shades: Ray Ban. Earrings: Nordstrom.

That night Amanda and Brittany put their differences aside and came to help us wrap the vases in fabric. I think it was Amanda's idea to incorporate fabric into the vases and Abs came up with the template to wrap our cone shaped vases so they looked neat… cones are not easy to wrap! I am not sure where Jinna was… but everyone else came to help, including Roger.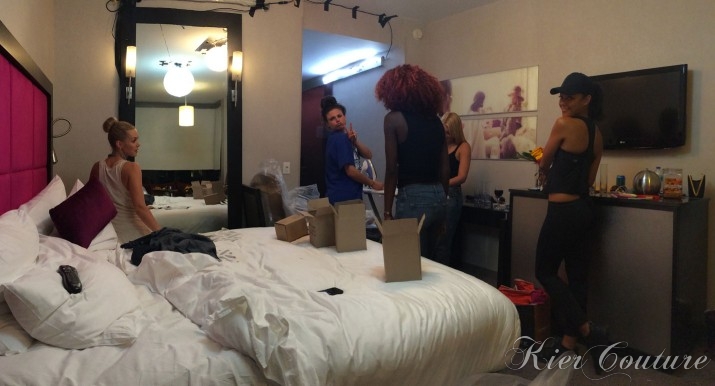 Working in Abs' room with Lenore, Amanda, Brittany and Abs… Thank you for the help gals!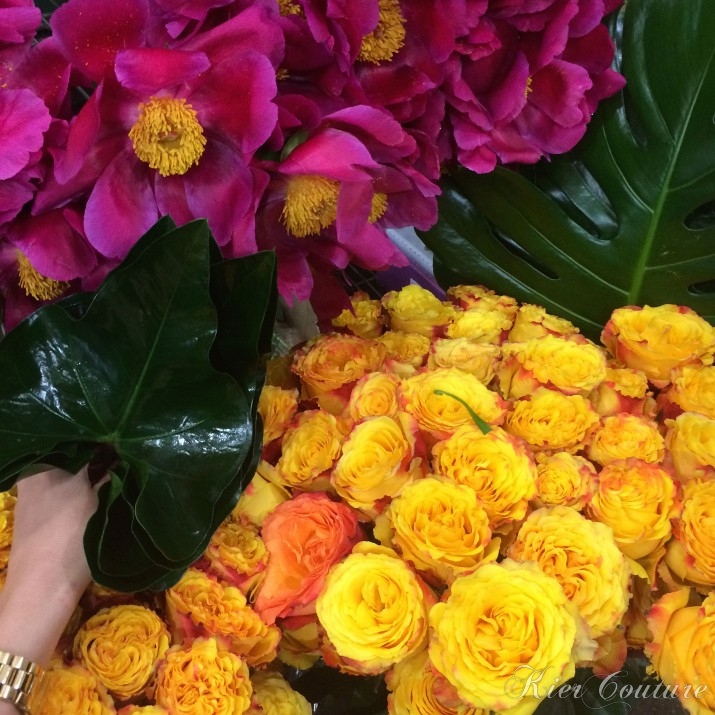 Final selections.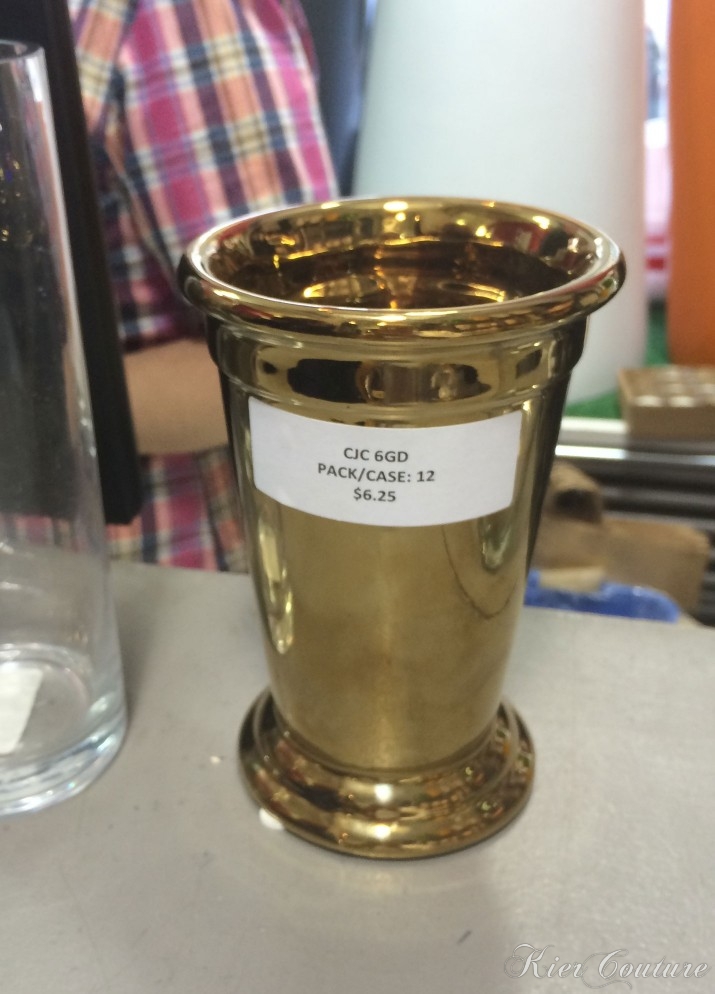 Take home gift for guests… also picked by me..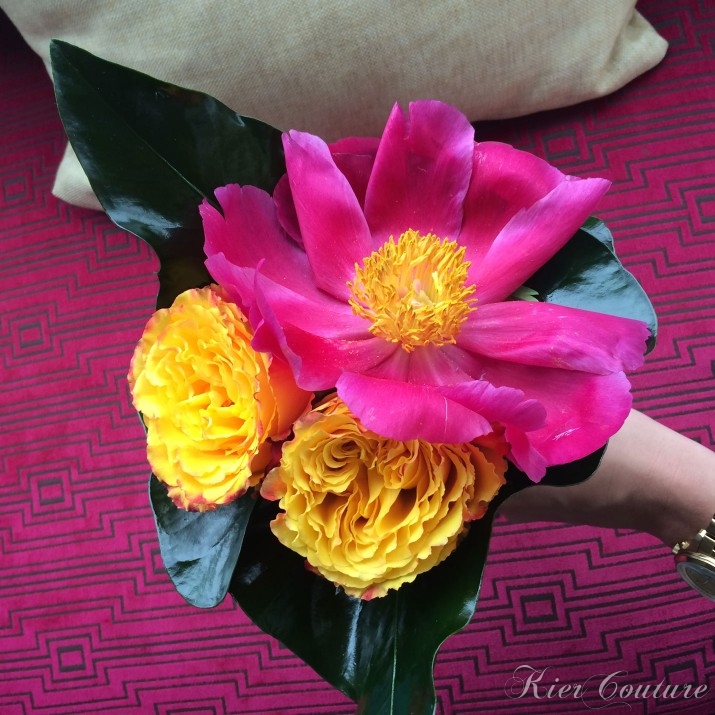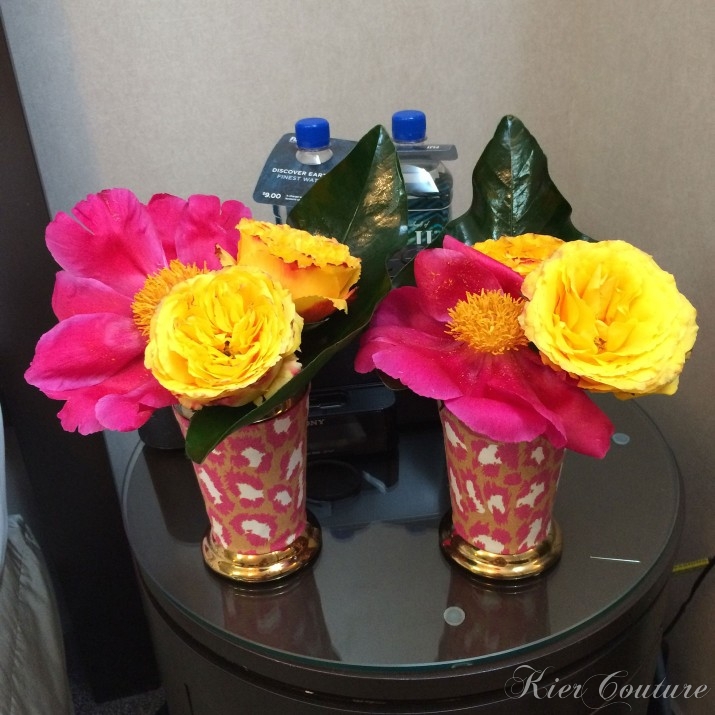 Completed party favors arranged by me, wrapped by Abs- she did an amazing job.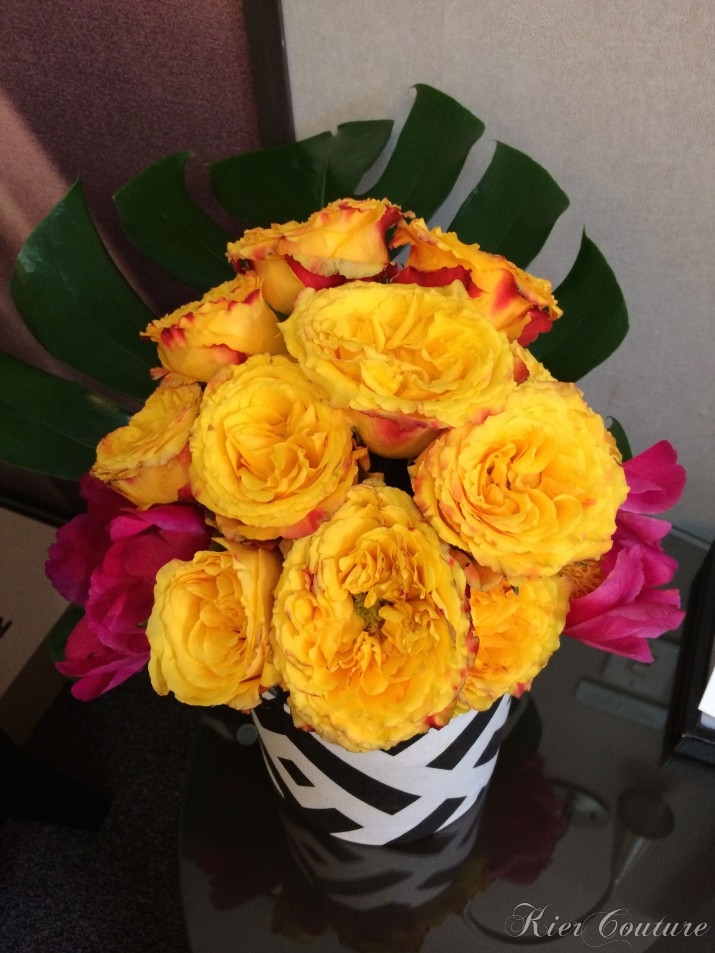 Center piece arrangements.
The next day was the day of the luncheon, Abs and I stayed up so late finishing everything so we were exhausted. Jinna and Brittany were not really around for much of the setup, Lenore, Abs, Amanda and I did the majority of the work.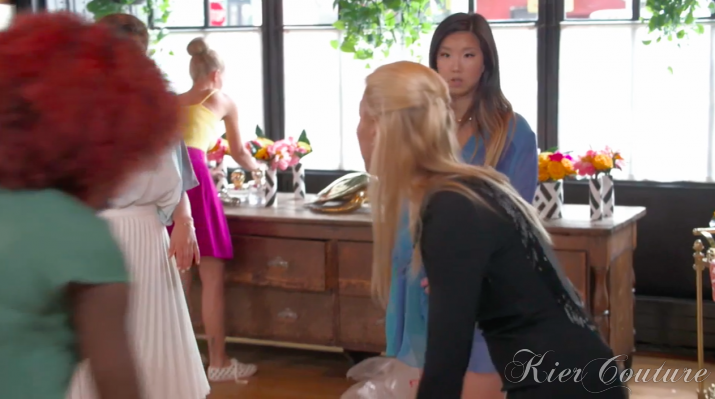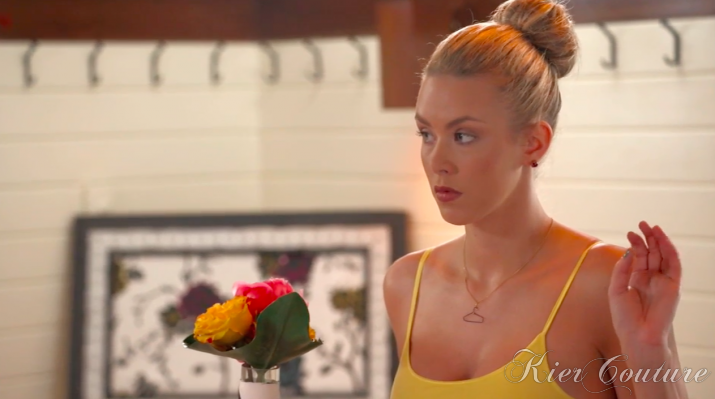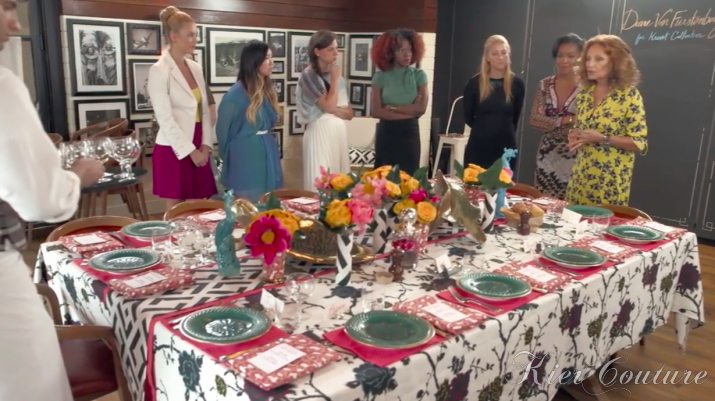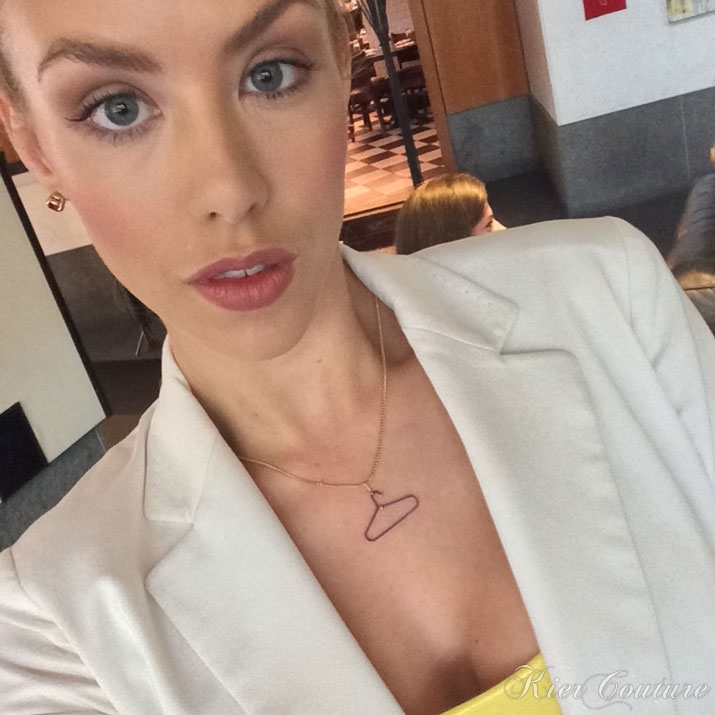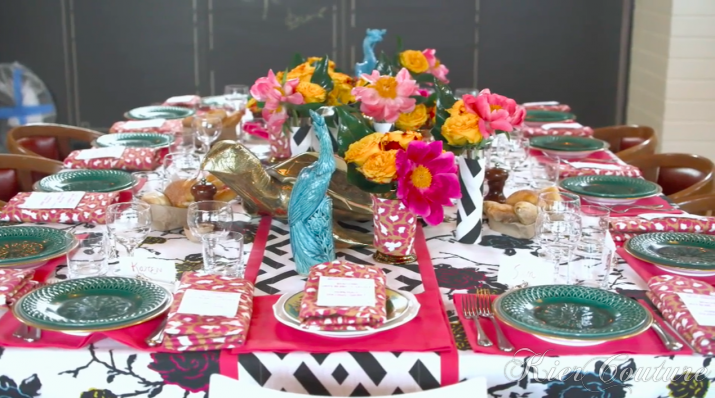 I came up with the idea to display the fabrics in the existing furniture drawers and was for once not ignored. Diane called it "Brilliant". I felt pretty amazing but tried to remain humble.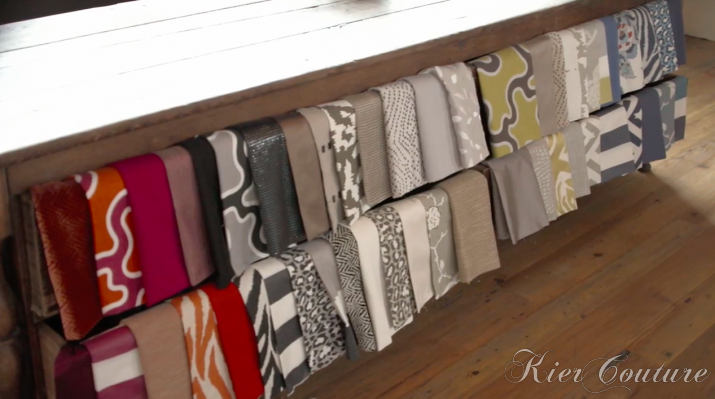 Diane even Instagramed our work!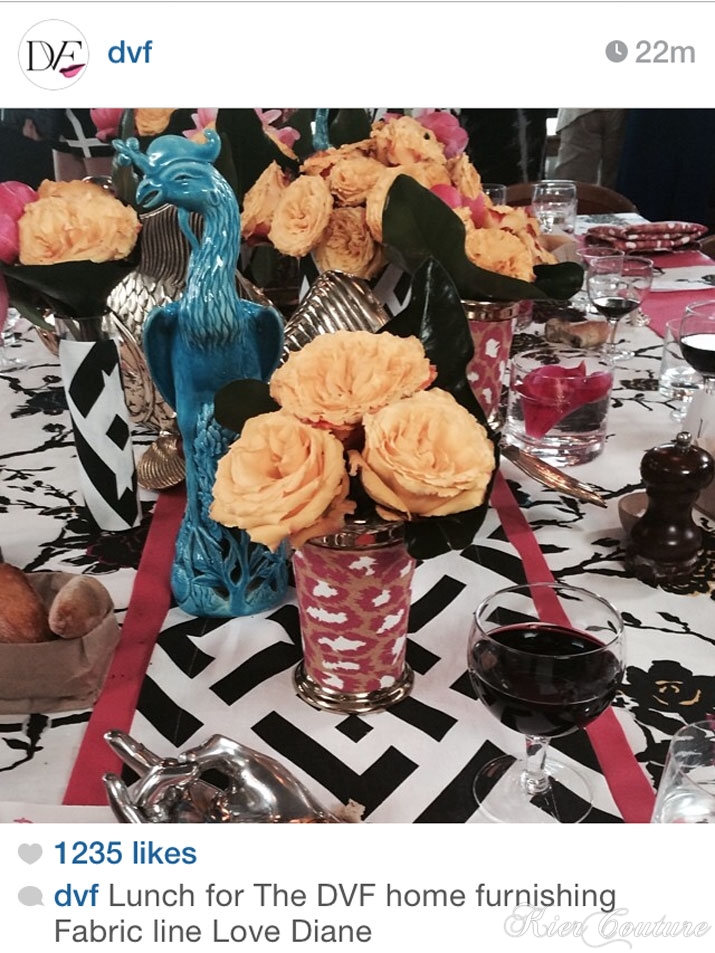 The DVF X Kravets Home Furnishings Luncheon.
Tank: Target (color out of season). Skirt: DVF. Blazer: Tahari.
Sneakers: Keds X Kate Spade. White Heels: Aldo. Earrings: Kate Spade.
Hanger Necklace: Laura Yazdi
(More available Dec. 15. Preorder now by emailing lauralilyjewelry@live.com)

That night we went out. Jinna started screaming at me so I left… I wasn't in the club when she was drinking from the bottle.. I was pretty surprised to see that on the show.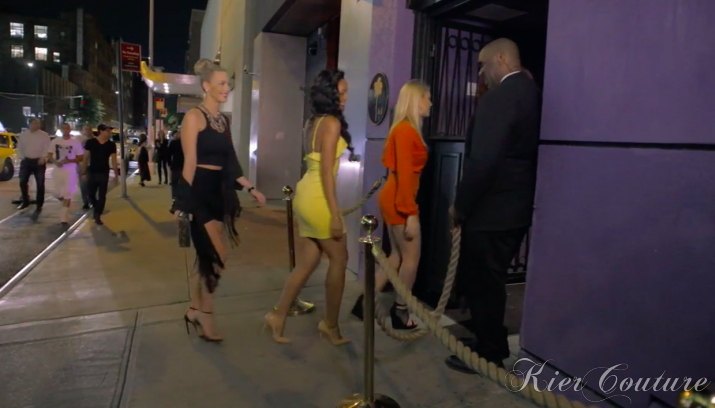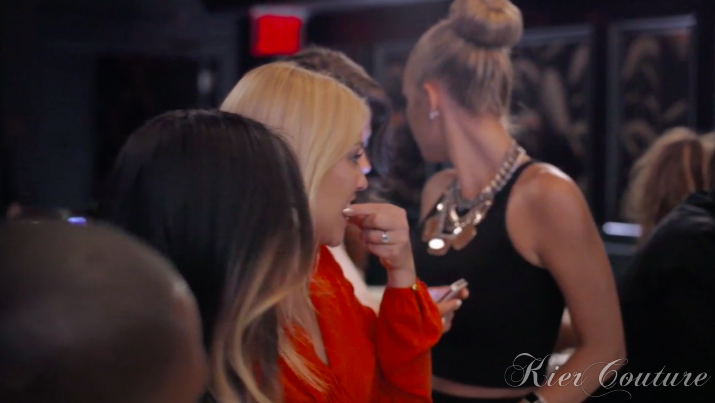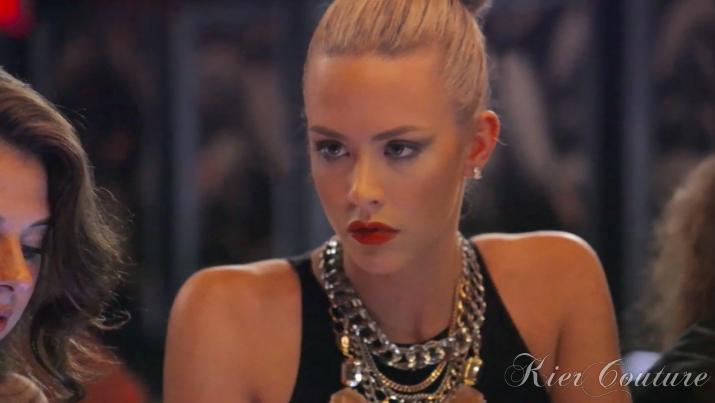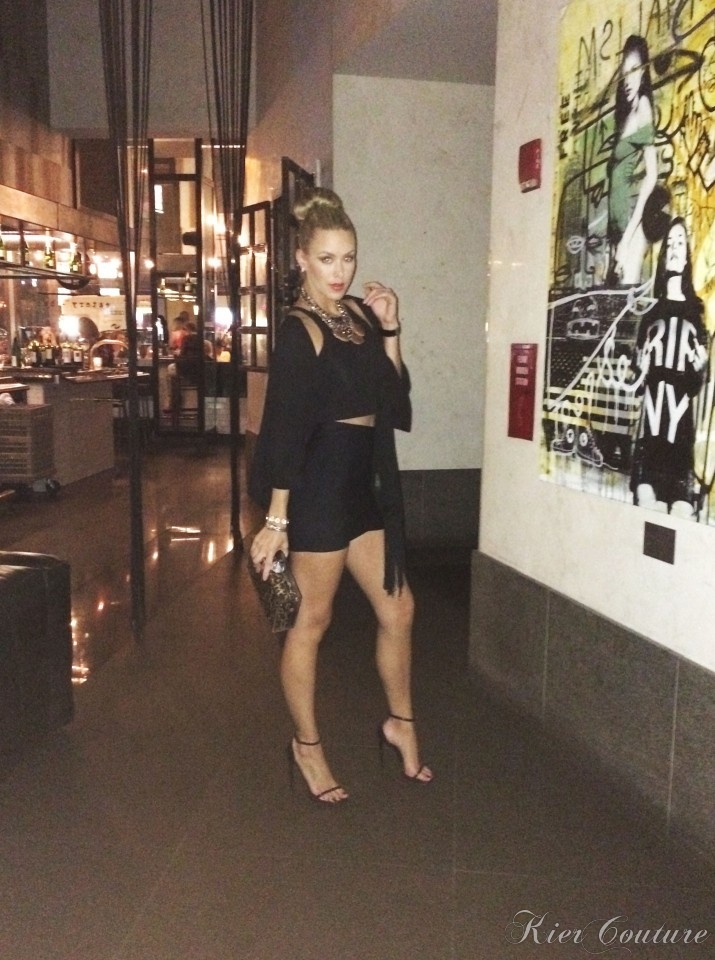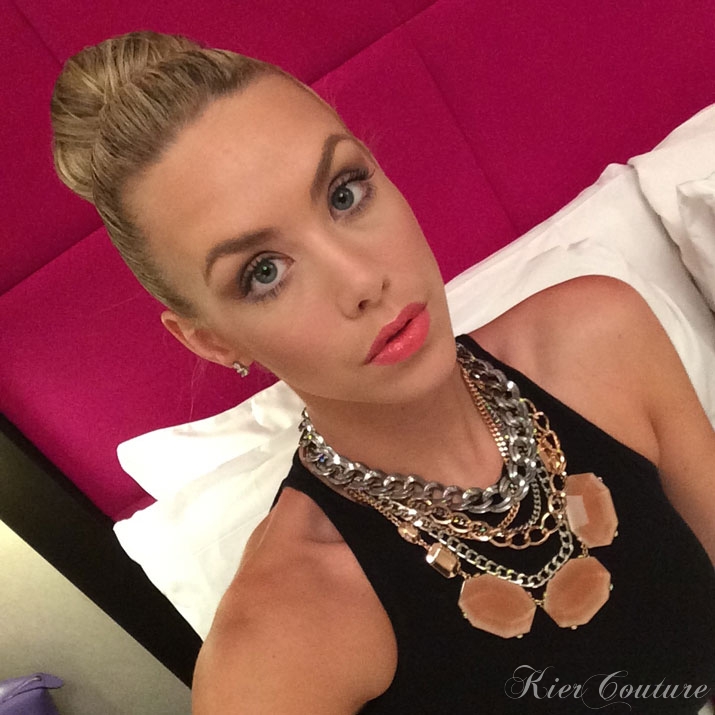 Out with the girls
Top: American Apparel. Necklaces: Capwell & Vintage.
Kimono: Forever 21, similar. Skirt: BCBG. Heels: Saint Laurent.

The next day we met with the tailor who was making the prototypes when Jinna and Abs got called away. I asked Abs if she wanted us to communicate anything about the design…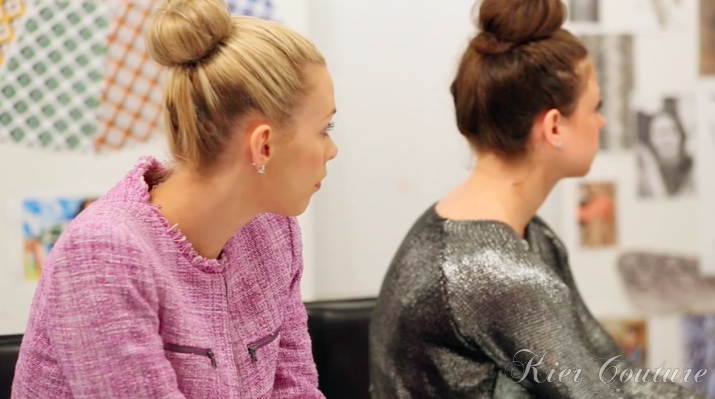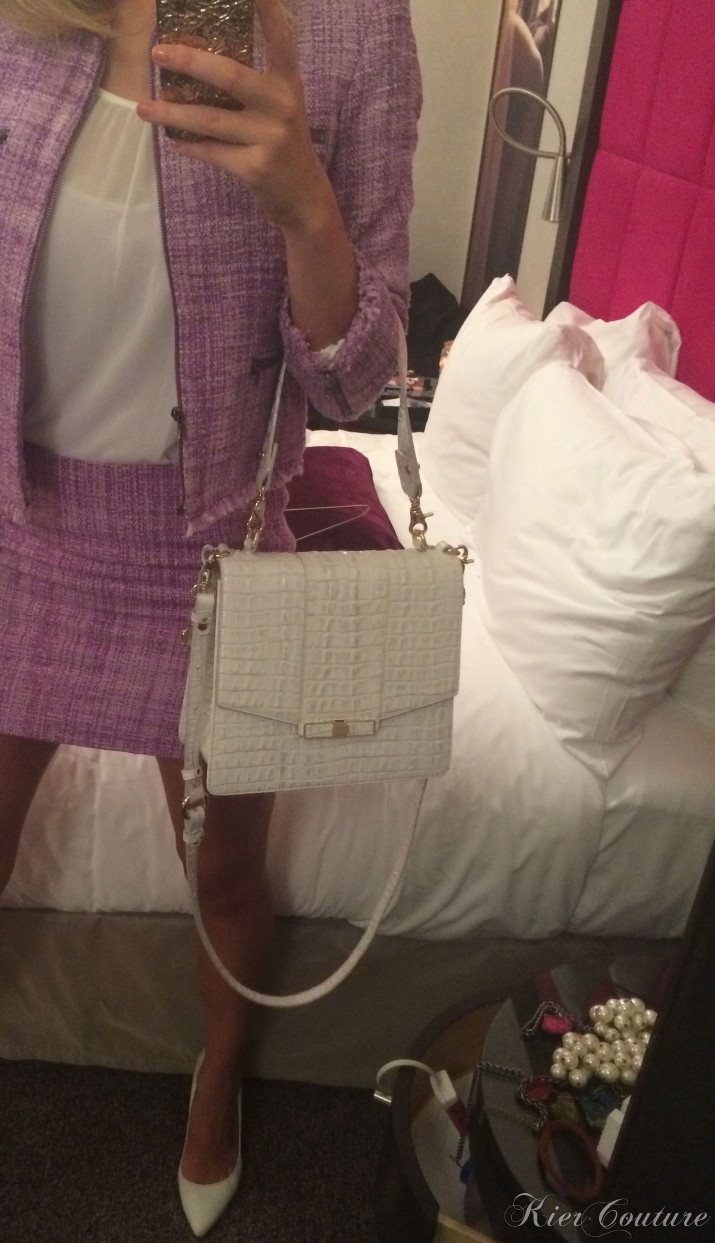 In The Wrap Room for Prototype Evaluations
Tweed Jacket and Skirt set: Alice & Olivia. Shoes: Aldo. Bag: Brahmin.

You'll have to wait until next week to find out what happens, and who, if anyone gets sent home!