My Picks from Magic Market Week Day 1.
Favorites from Dizzy, a jelly sandal company from Miami, which recently started branching out into rain boots and other materials like the patent sandals with the chic name plate and chain- I love the caped toe, an they price point is spot on- enough so that I'll have a hard time not buying multiple pairs.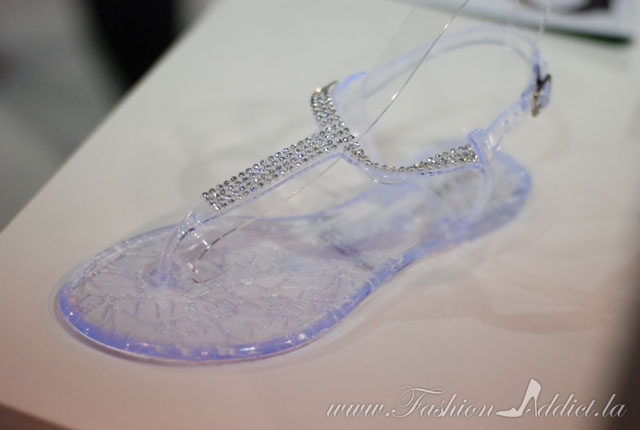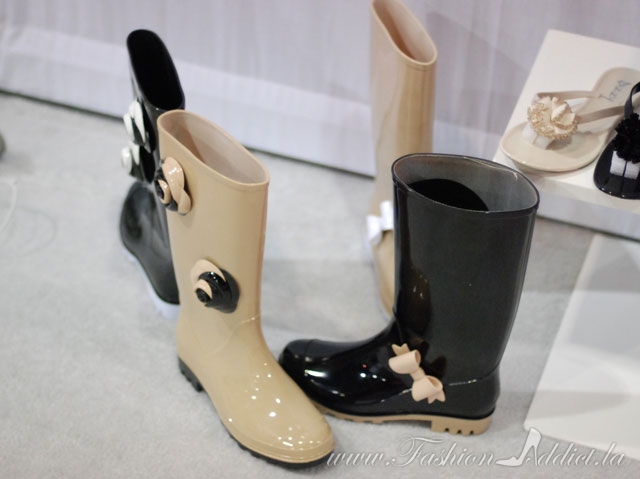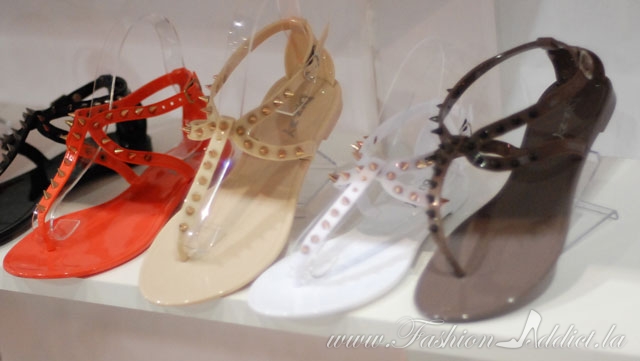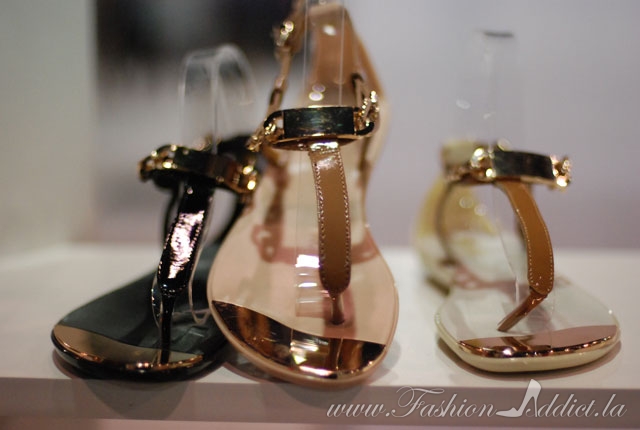 Favorites from Puma… I'm obsessed with the sleek nature of the wedge sneakers right below, you almost can't tell what brand they are because they're so subtle with the logo. The heel height is nice and high, and the "collar" is super low which I think looks incredibly sexy exposing so much of the ankle. I really wish they make an all white pair though, I would die! They'd be a perfect substitute for the Dries Van Noten Sneakers I've been lusting over for a year… I also love the rose gold details on the black pair, so current. P.S. The White and silver pair below is actually available now, get them here.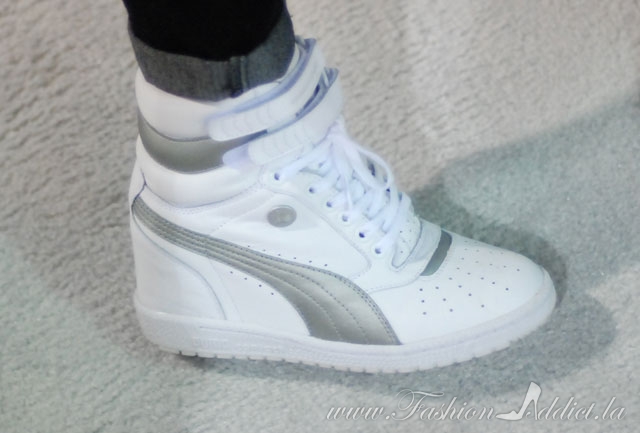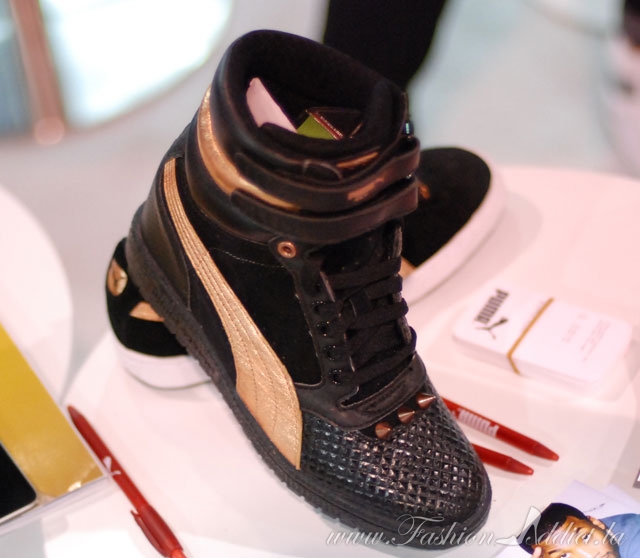 My favorites from Ted Baker, I am obsessed with leopard and metal details, and these look super chic. Speaking of chic, the florals, WOW!  They were so smart to make multiple styles in the print below, I want them all.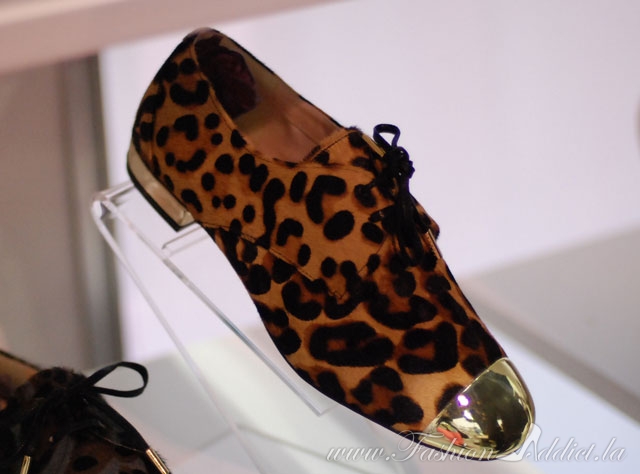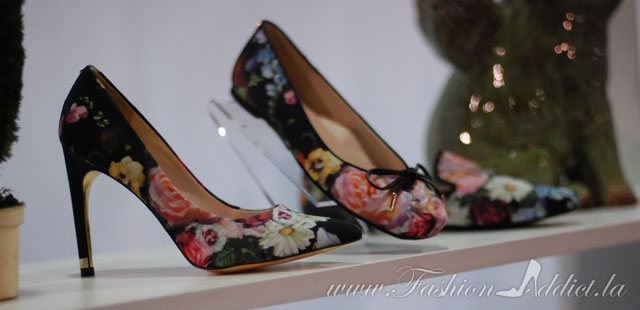 I discovered a designer Benjamin Adams (below) who makes all kind of sparkly shoes for nightlife and for weddings. These were my favorites.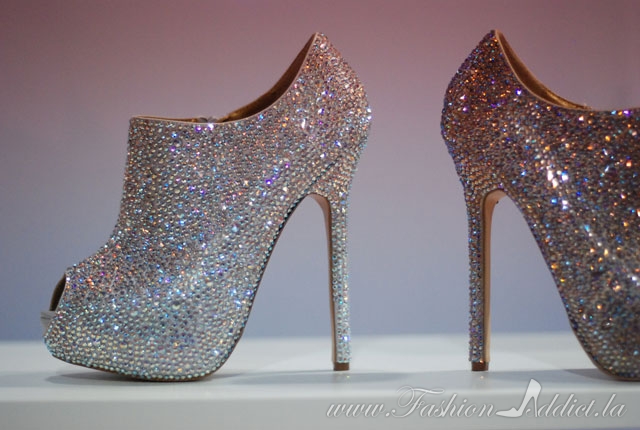 My favorites from Boutique 9 (A Nine West Company) below. I am obsessed with the spikes on the cap of these shoes, It's something I haven't seen yet so I'm loving it. And yes, I have 7 pairs of leopard print shoes, but I'm always looking for another great pair, I love how this print is more bengal than leopard, and the shape is perfect- it comes low, exposing just enough toe-cleavage.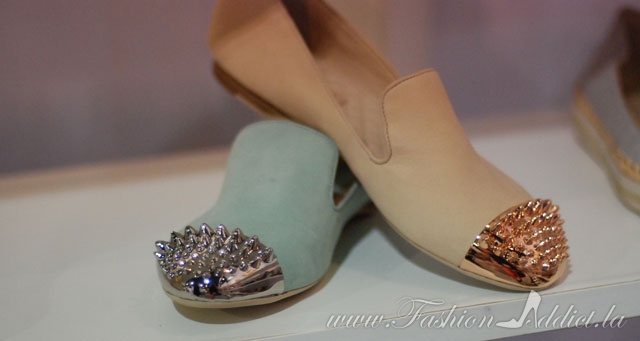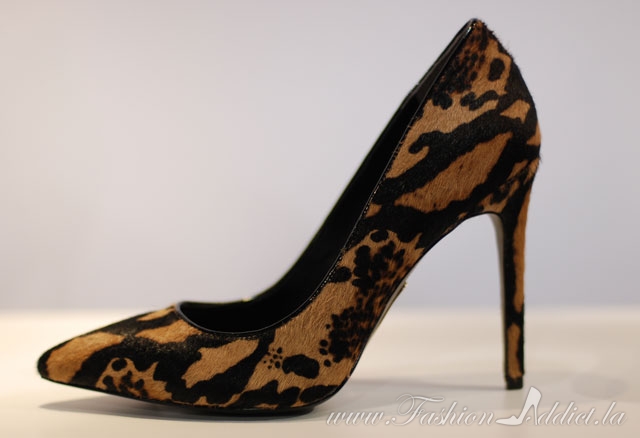 My favorites from Betsy Johnson: I love love love the Boxing glove bag- good call making it in red and black. The lipstick latch on a comic book print envelope clutch? Such a perfect touch. And who could resist the fun taxi bags? I love how adventurous Betsy is, fashion should be fun, and she never forgets this. P.S. When I was snapping pics of this stuff a man tapped me on the shoulder asking me who made my shoes, and what do you know? It was Steve Madden himself.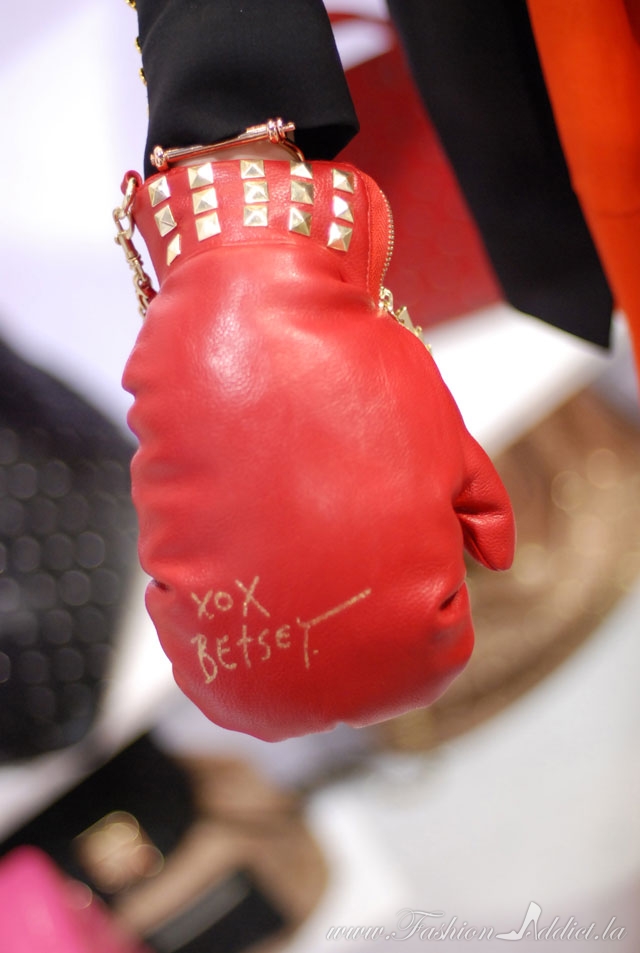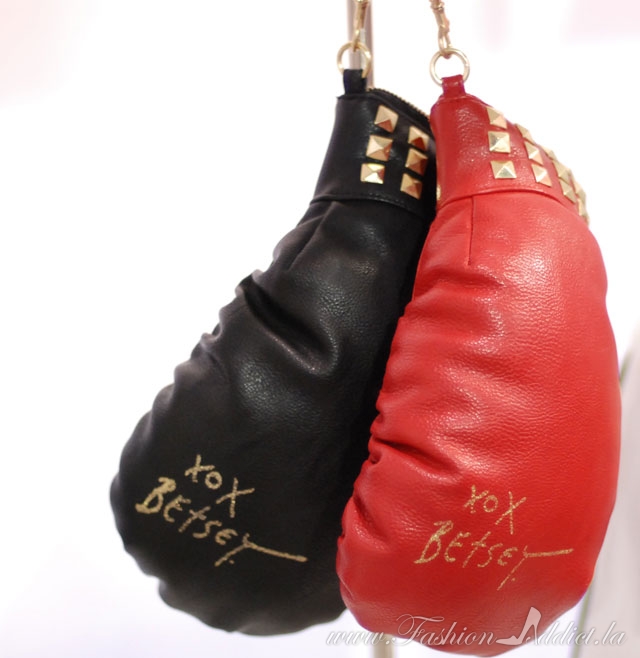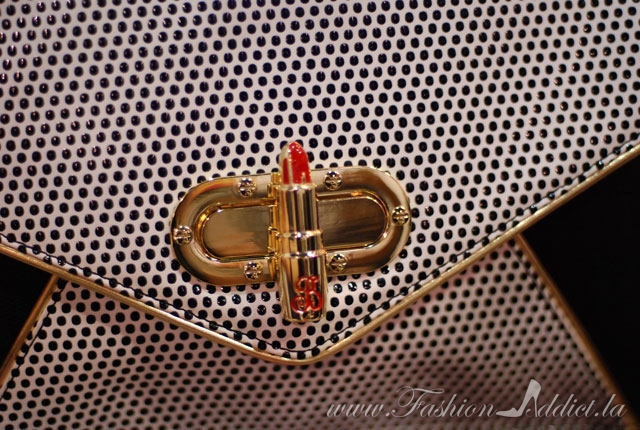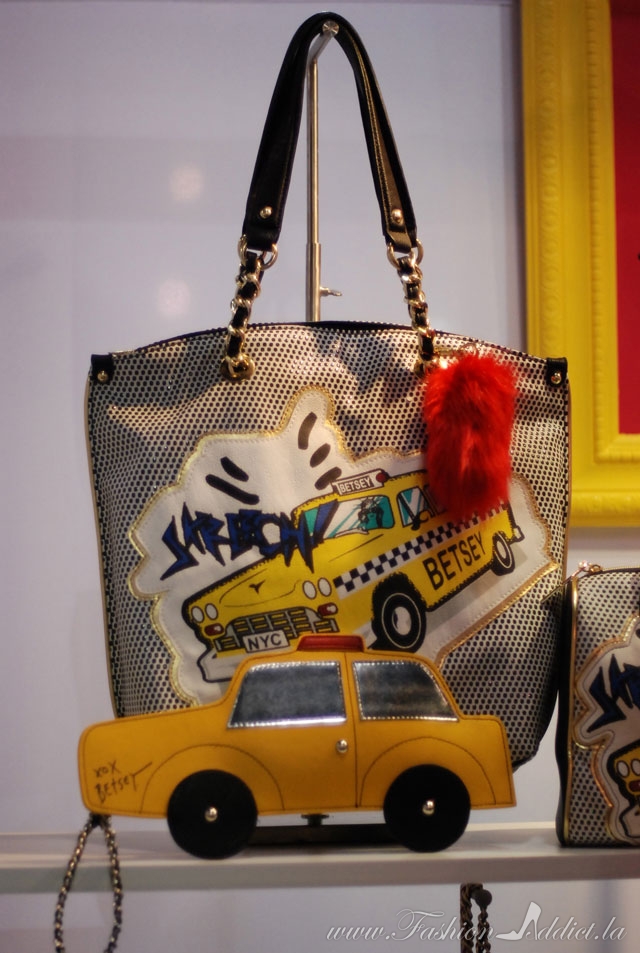 My favorites from Ivy Kirzhner. The materials used in the crafting of these shoes are incredible; the wedge below is plated with real 18karat gold (so heavy though) and all of the beads and stones are hand selected from all over the world (I love the opal). Someone please buy me all these pairs… and with all the kitty smoking shoes out there, I love the unexpectedness of a bunny instead, definitely what I'll opt for (My birthday is April 20th if anyone is wondering) hehe.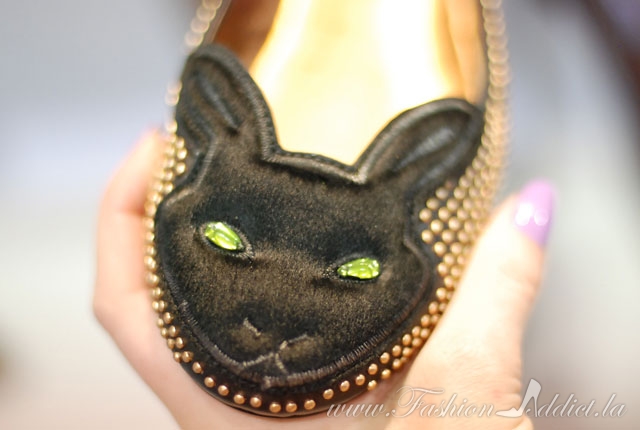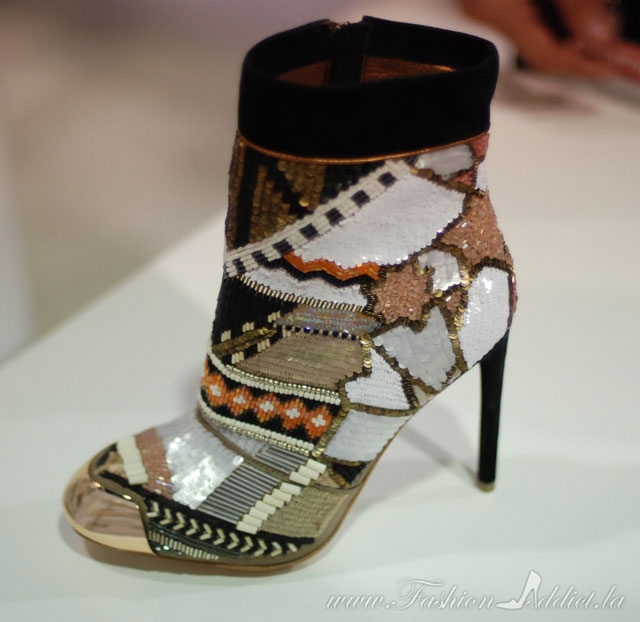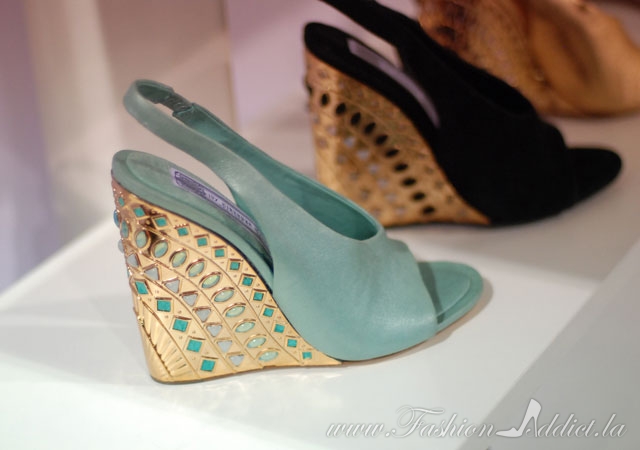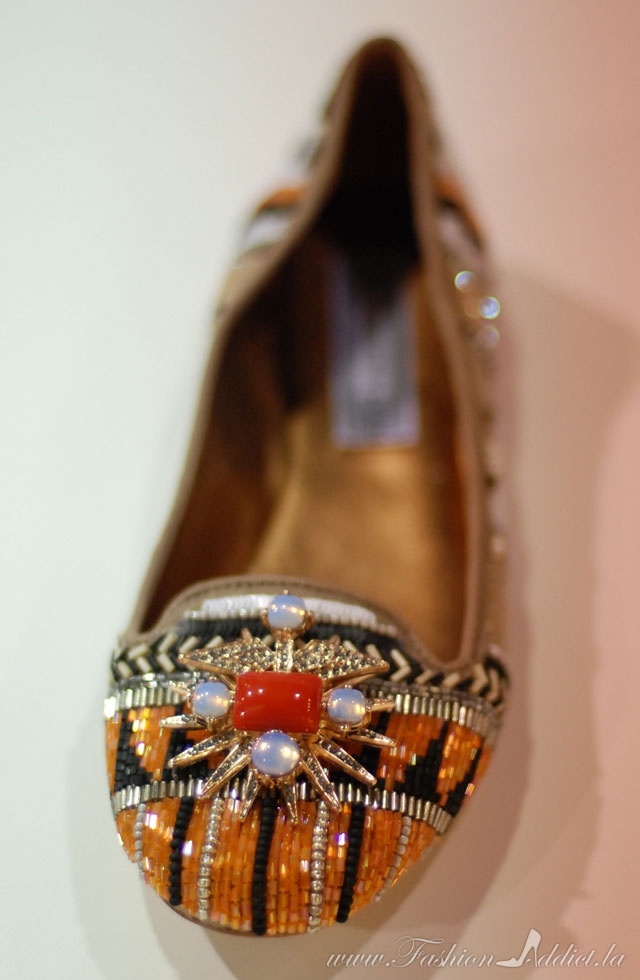 More images tomorrow, I hope you're all as excited for these new collections as I am!
***Don't forget to enter my $195 Swarovski Giveaway here***
With love from Hollywood,
Kier