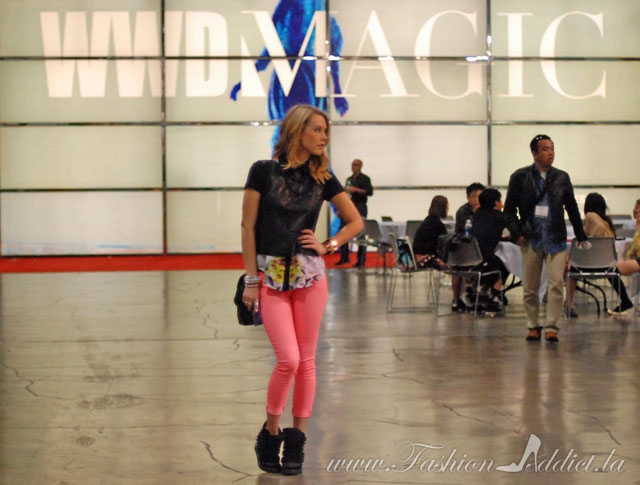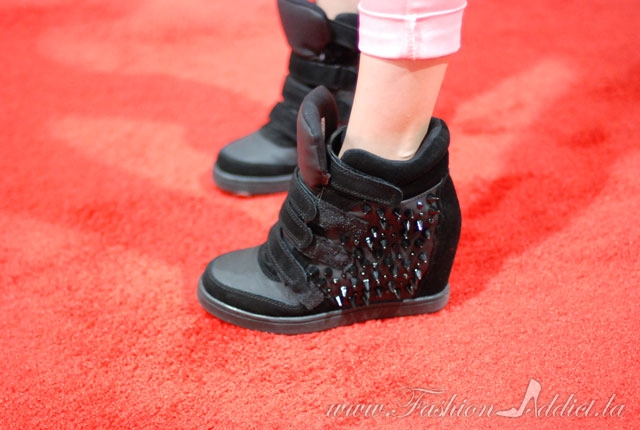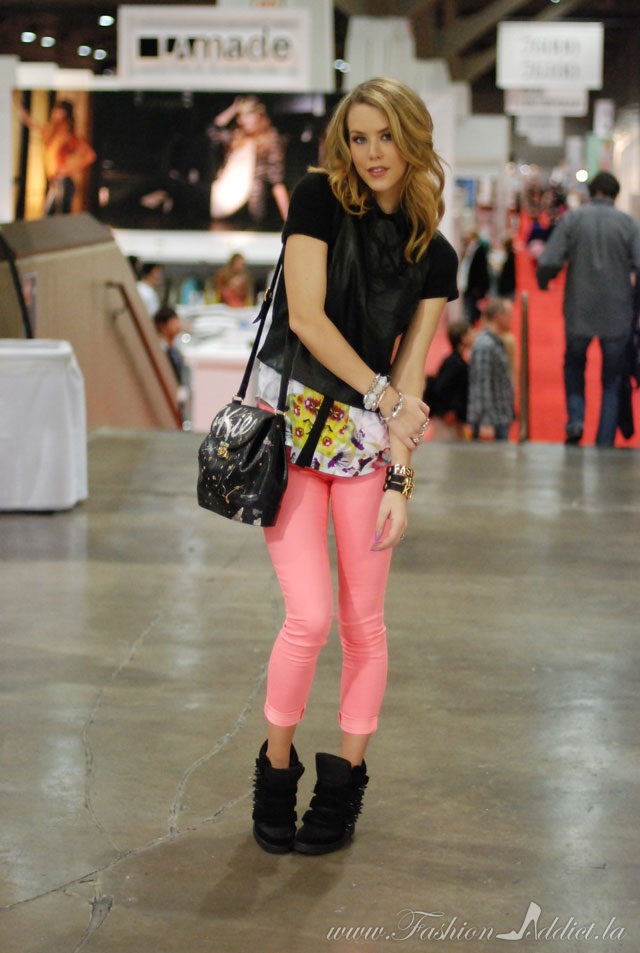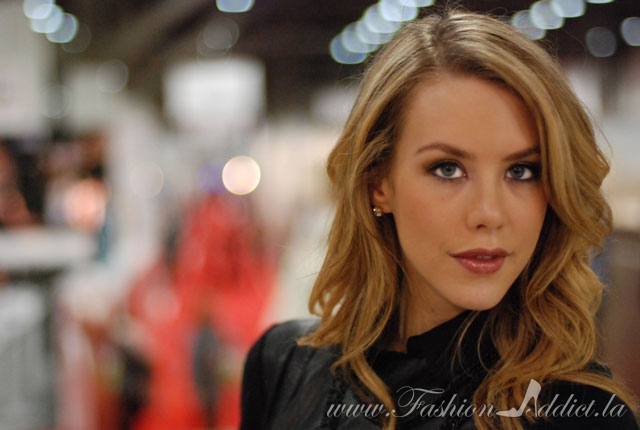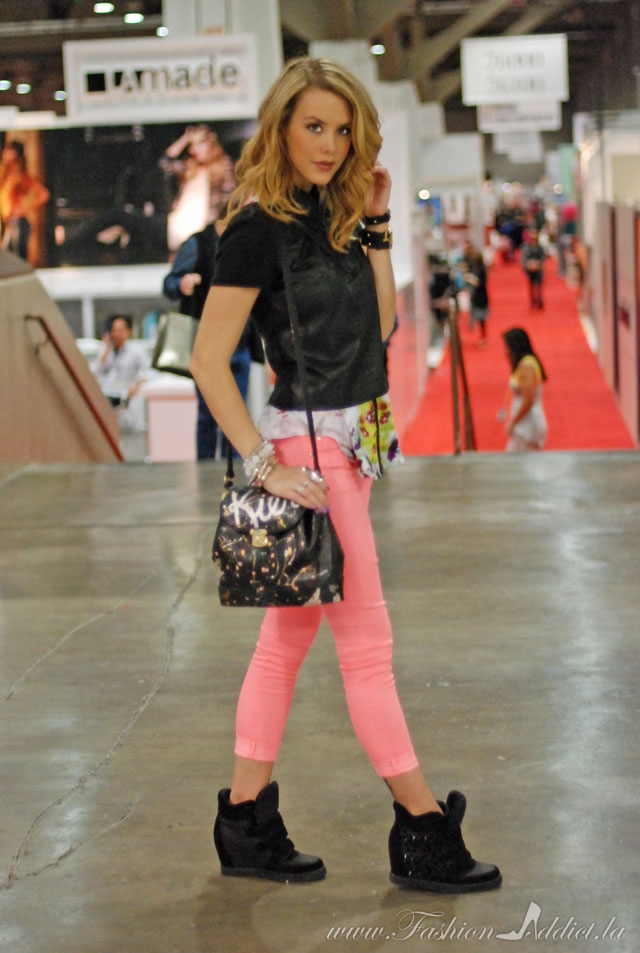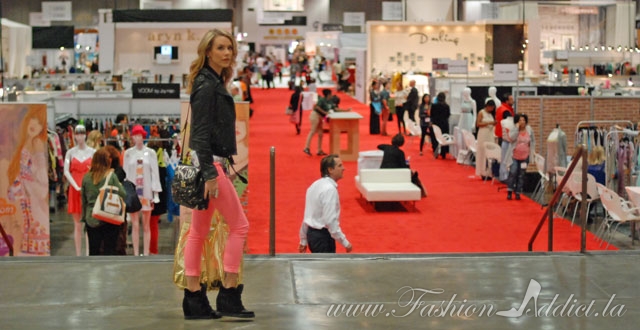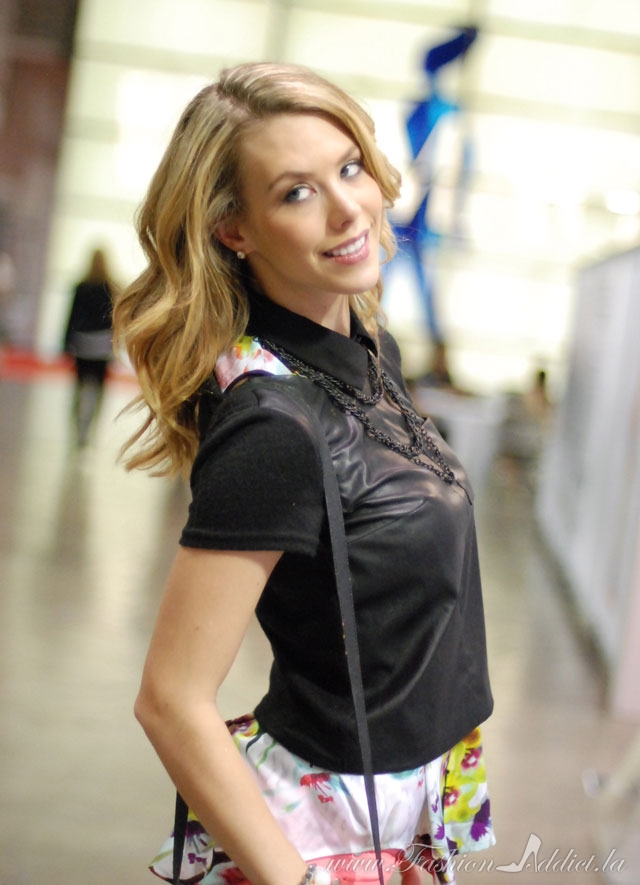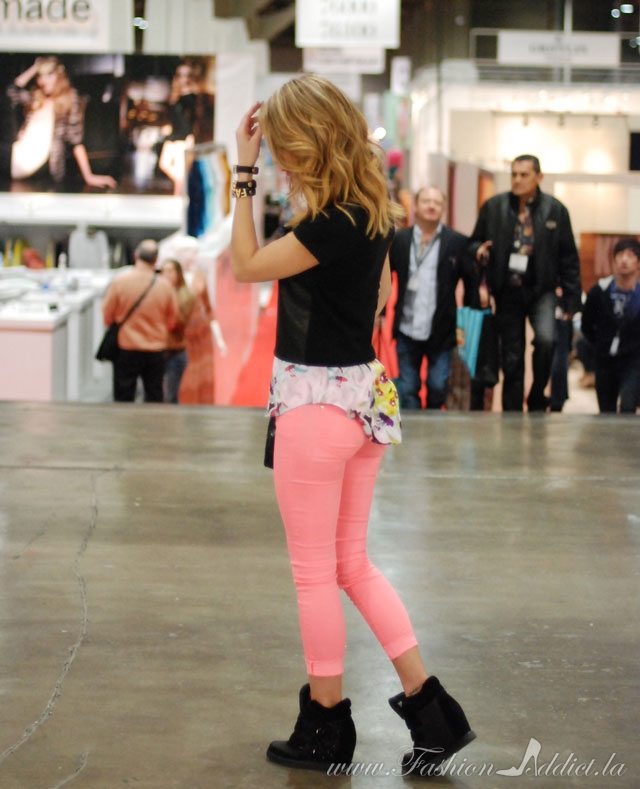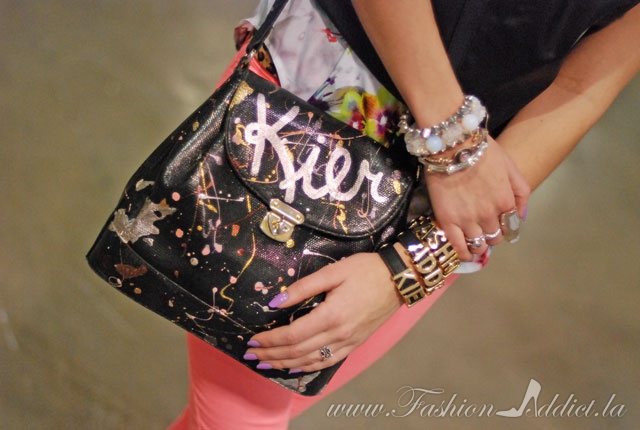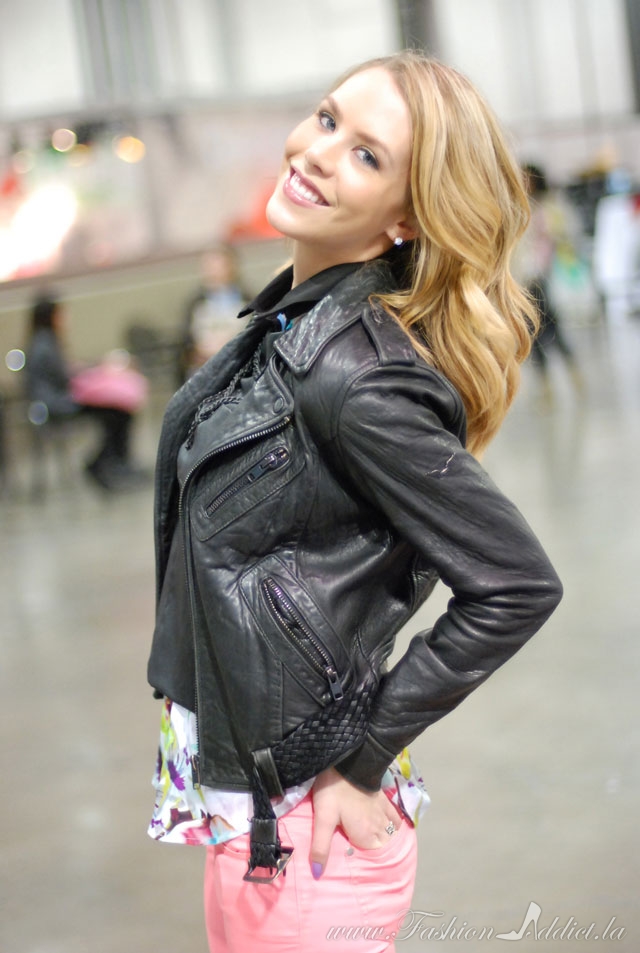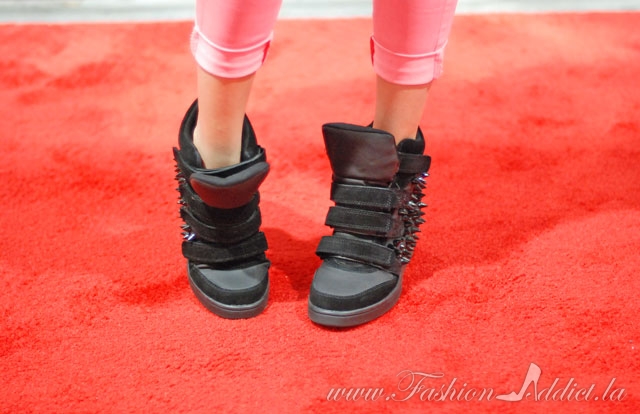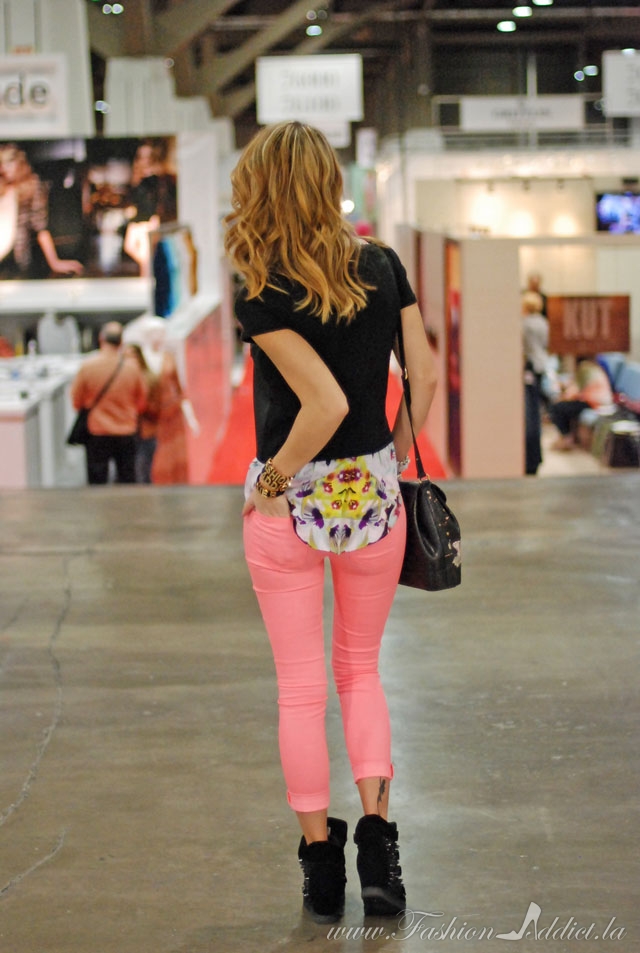 Under Shirt: Prabal Gurung For Target. Faux Leather T-Shirt: Olive & Oak –similar. Leopard Belt: Xhilaration.
Neon Skinny Jeans: Forever 21.  Spiked Wedge Sneakers: Aldo. Leather Jacket: Robin's Jean.
"Fashion Addict Kier" Bracelets: BCBGeneration Affirmation Bracelets c/o.
Black Chain necklace: Forever 21. Bracelets: Opal: Mexico. Spikes: Aldo. Bamboo: Tommy Bahama.
Rings: Nordstrom Rack, David Yurman, Vintage. Earrings: Nordstrom Rack.
Bag: DIY Inspired by The Carrie Diaries
Magic Market Week, Day 1
This is what I wore to Magic on the first day. I knew I'd be walking around a lot, but I hate flats- so of course, I opted for my new wedge sneakers from Aldo. I got about 50 compliments on them, even Steve Madden himself walked over to me to ask who designed them!
I have to admit, I'm awful at packing. I put together looks in a rush and I hope that when I arrive at my destination there's enough to get really creative with and make a decent outfit. This combo of items, was not planned. I was actually pretty franticly freaking out- "I am showing up, introducing myself as a fashion blogger, I can't have a mediocre outfit!" I whined… Poor Roger was just trying to squeeze in a few more minutes of sleep before a long day as I was tossing things out of my suitcase strait up in the air like some over dramatized cartoon. And all of the sudden, it clicked, this look kind of just fell together. It has to be one of my favorites, but some how I feel like these photos don't really do it justice. I'm sure some would say that four spring trends threw up on me: Wedge sneakers, Bright Skinnies, Modern Florals, Leather (or Faux in my case), but  I like it… I can't help it, I dress how I want to, I don't care if some would call it overkill, it's me, and it's one of my favorite looks- and I felt amazing walking around in it. So just be yourself, if you want to wear head to toe hologram or 4 trends in one look, as long as you feel confident, that's all that really matters, I know it sounds so cliche, but since starting this blog I'm realizing that to be more true than I ever thought.
Who wants a DIY of the Purse above? Anyone watch The Carrie Diaries? Catch up on the season on Hulu, & let me know about the DIY in the comments!
***Don't forget to enter my $195 Swarovski Giveaway here***
P.S. My favorites of MMW day one posted tomorrow!
P.P.S. If you are on Pose, follow me there! I just got on, and I'm addicted and already on the popular page!
With love from Hollywood,
Kier
HYPE on LOOKBOOK.nu