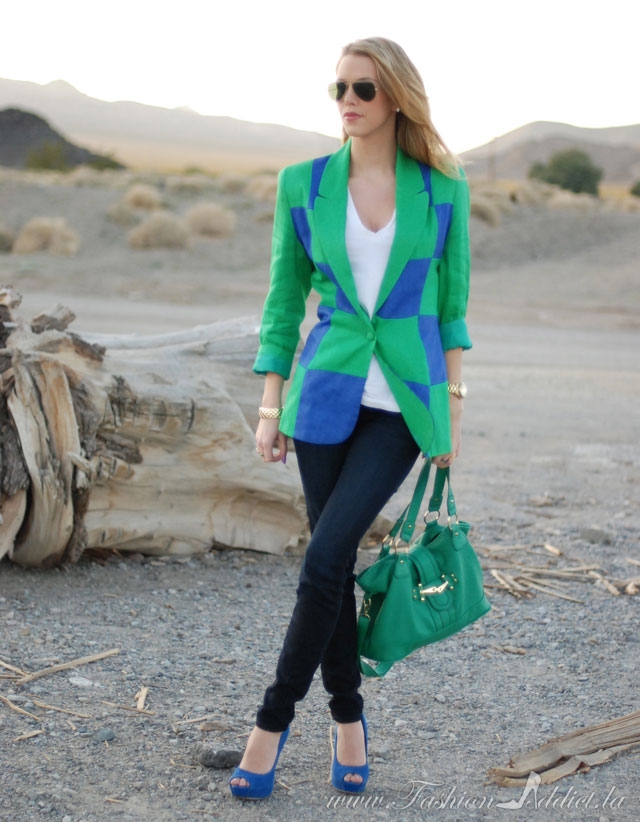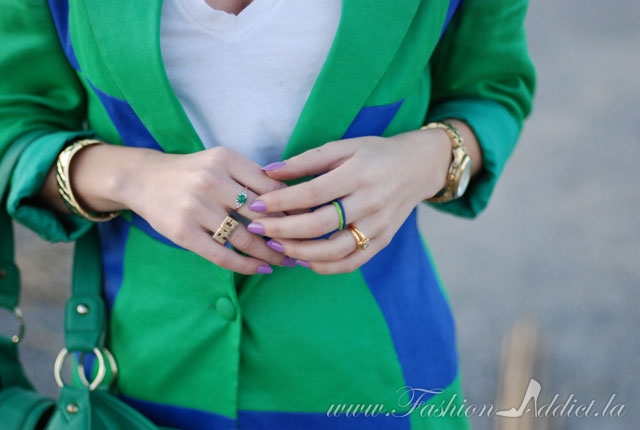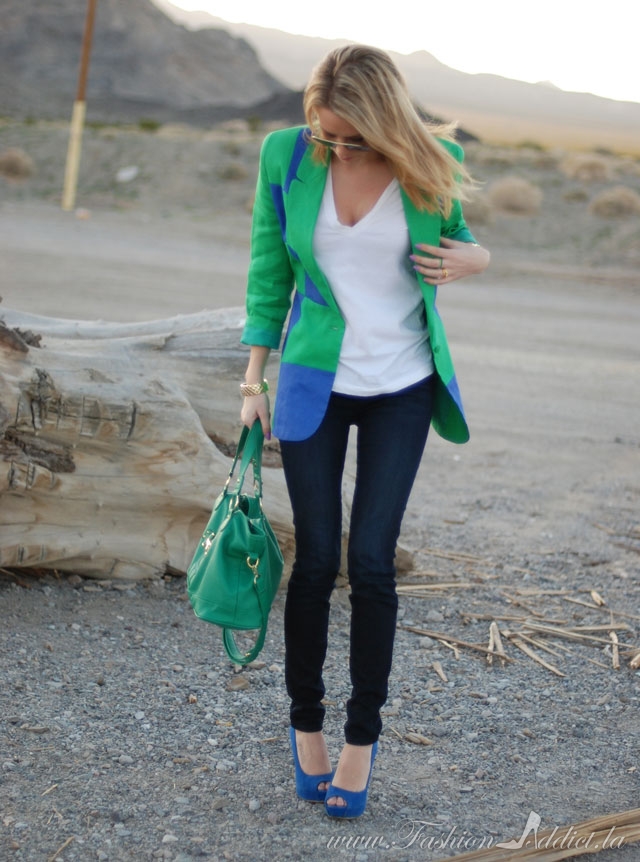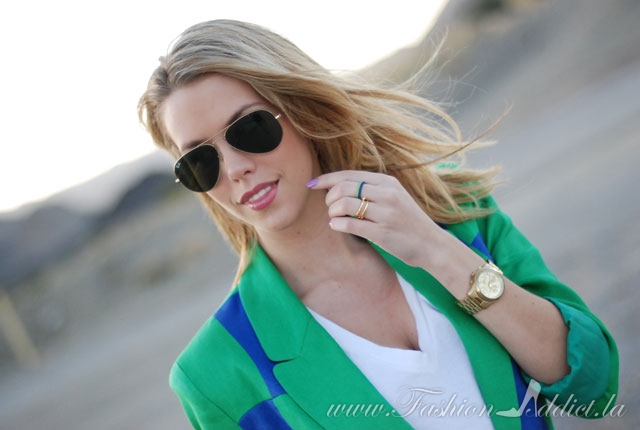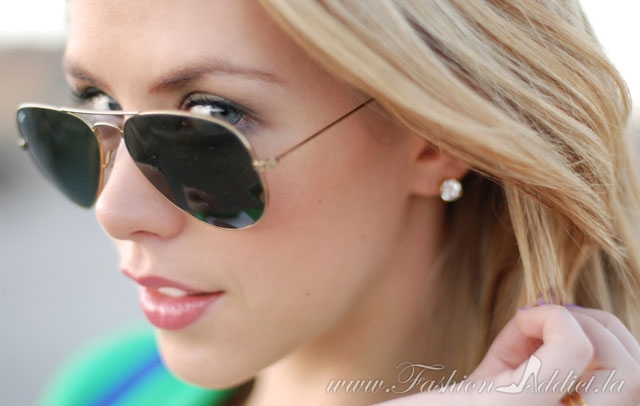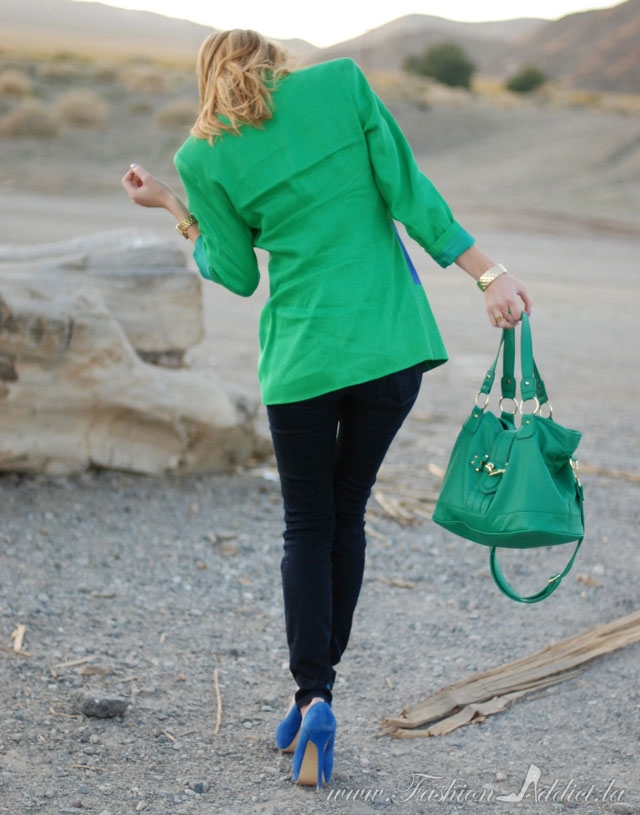 Blue and Green Block Blazer: Vintage. White T Shirt: American Apparel. Jeans: Joe's Jeans.
Shoes: Steve Madden –similar. Green Purse: Aldo. Watch: Michael Kors. Bracelet: Vintage.
CZ Earrings: Nordstrom Rack. Rings: H&M, Nordstrom Rack, Vintage, Custom. Shades: Ray Ban.
Blue and Green
I am loving that blue and green is a big trend for fall because as usual, I got this blazer thrifting a little over a year ago, and have barely worn it. Leave it to me to take the whole matchy-matchy thing to a-whole-nother level! This is one of Roger's favorite looks because he loves the jeans and a T-shirt vibe, but of course I had to dress it up with a color-block blazer, and coordinating shoes and bag.
I wore this on my road trip to Magic Market week, which is a huge convention in Las Vegas where thousands of brands come to show their new lines, in person, to the buyers. I went to get a peek of what we can expect, and I saw some amazing things- and yes, you get to see them too- I will be posting my favs soon, so stay tuned! On the drive to Vegas however, I didn't think about the fabric of the blazer, and I'm glad I didn't have a meeting or something important to go to after the long car ride, because it wrinkles like no other! I probably wont wear it again for a road trip, and I'm also seriously considering removing the shoulder pads.. they're just not necessary.
***Don't forget to enter my $195 Swarovski Giveaway here***
With love from Hollywood,
Kier
HYPE on LOOKBOOK.nu