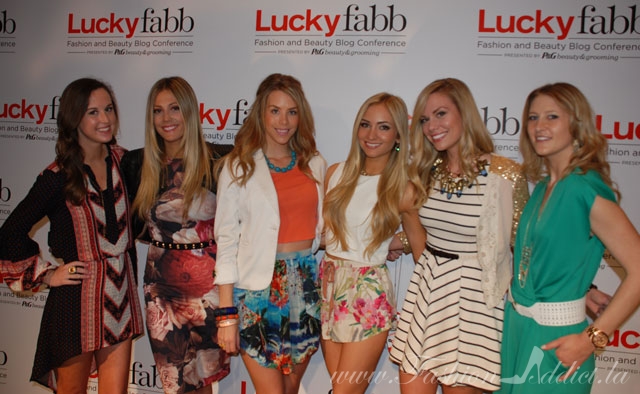 Bloggers Ashley, Devon, me, Sophie, Bethany, and Rachael.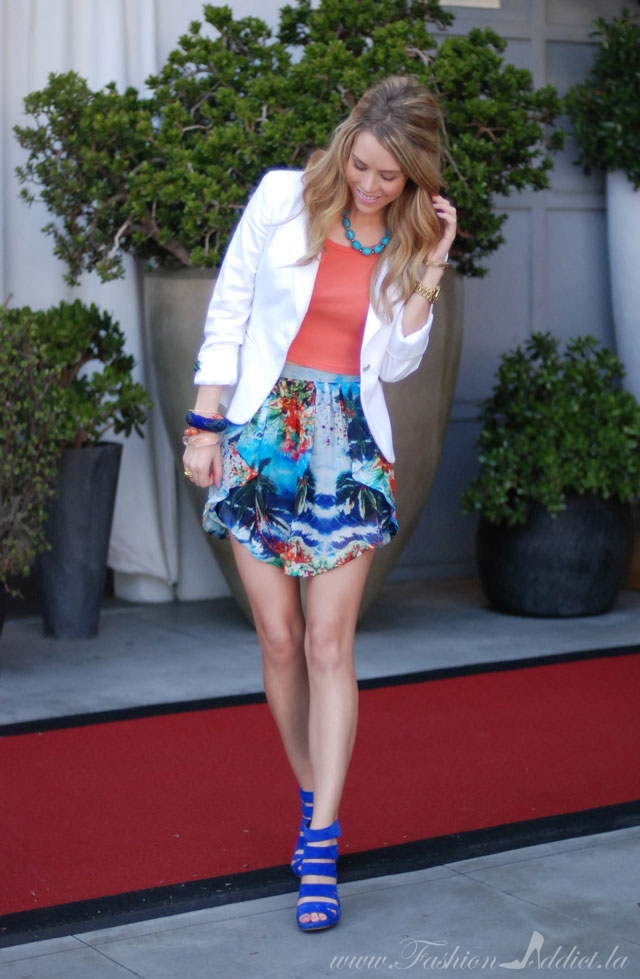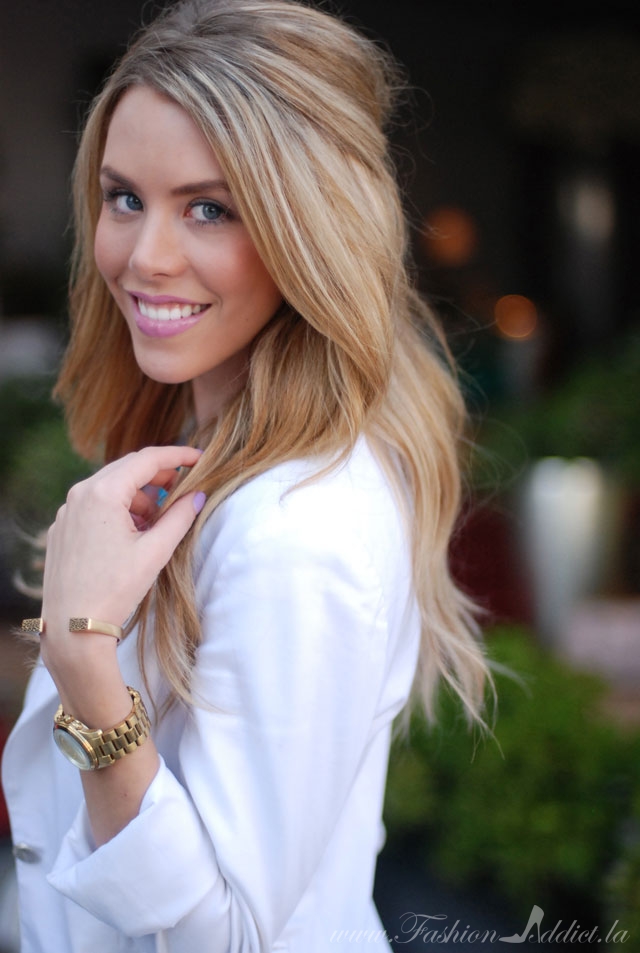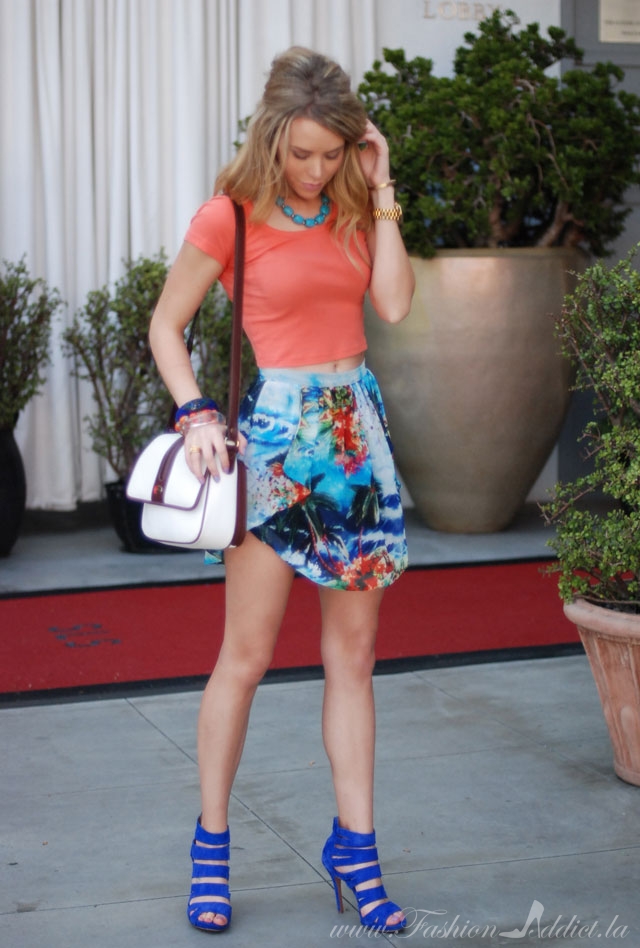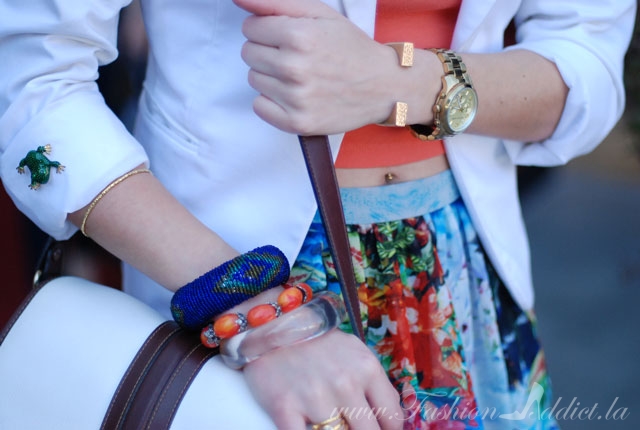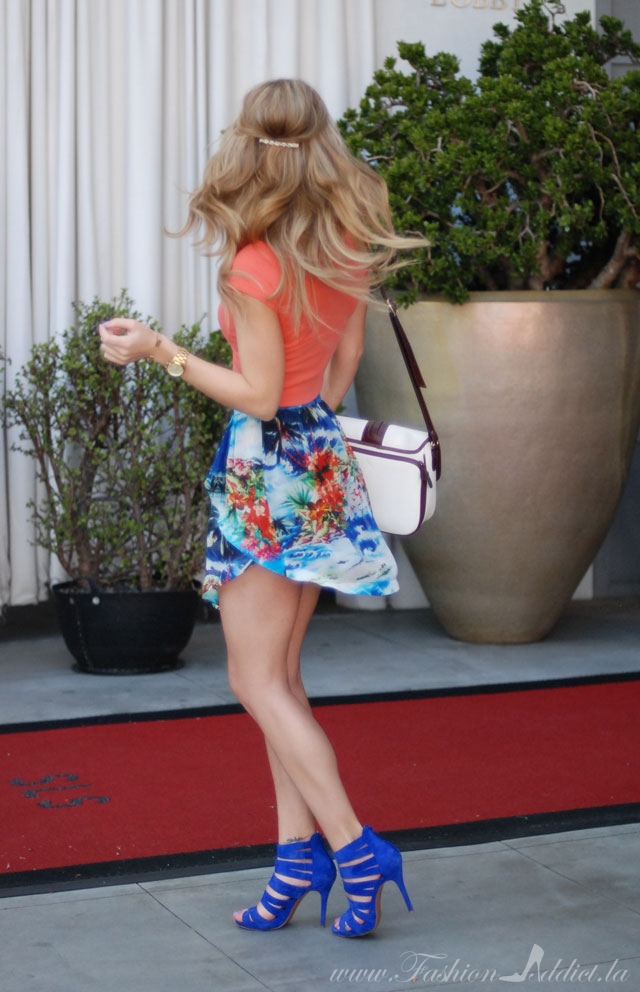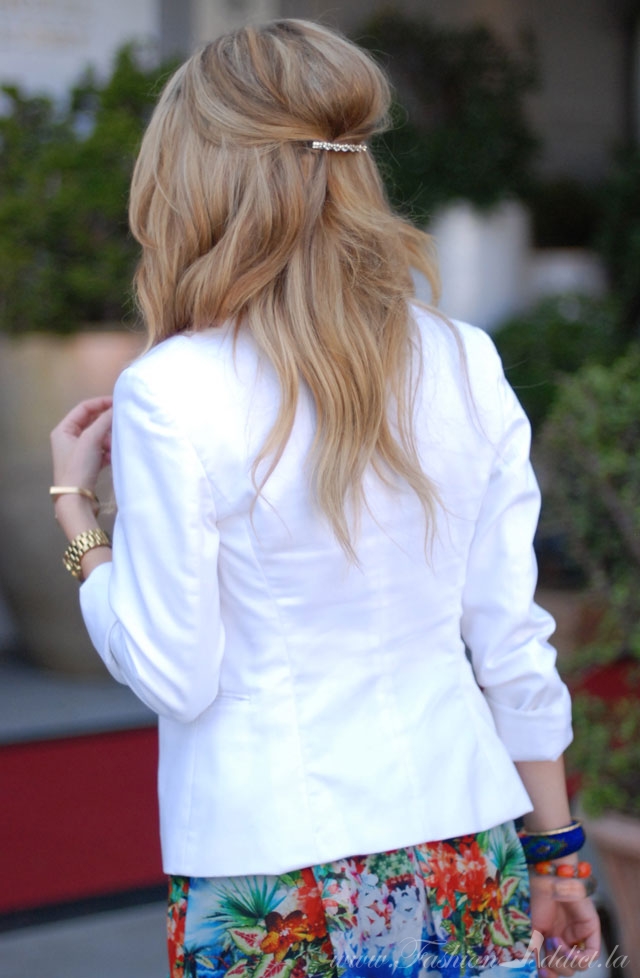 Orange Top: BDG. White Blazer: Tahari. Tropical Skirt: ZARA s/s '12. Shoes: BCBGirl, similar.
Bag: Vintage. Bracelets: Belcho USA c/o, Vintage, Forever 21, Madewell.
Watch: Michael Kors. Rings: Nordstrom Rack. Frog Brooch: American Apparel.
Barrette: Sally Beauty Supply. Necklace: Mexico, similar.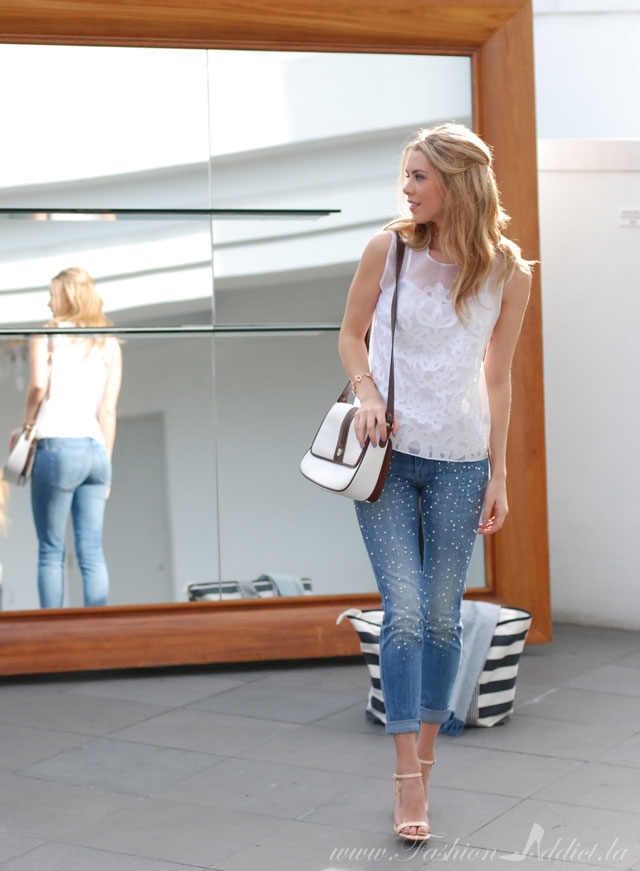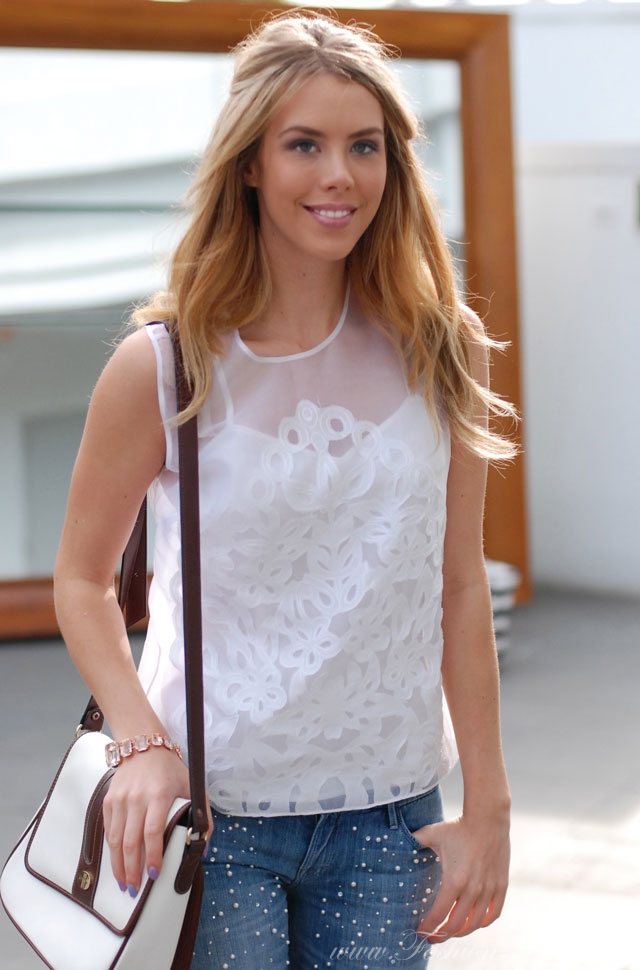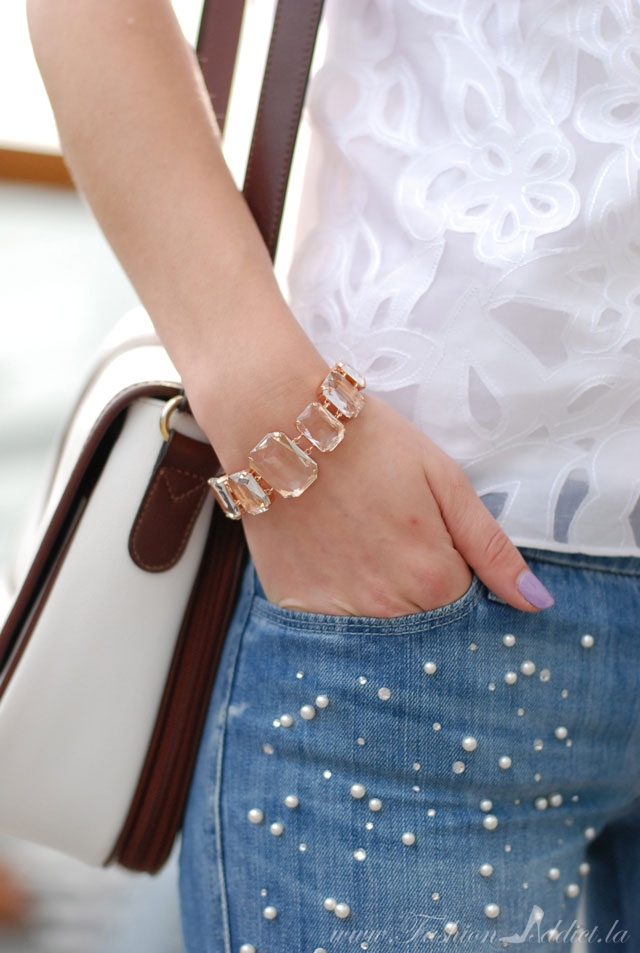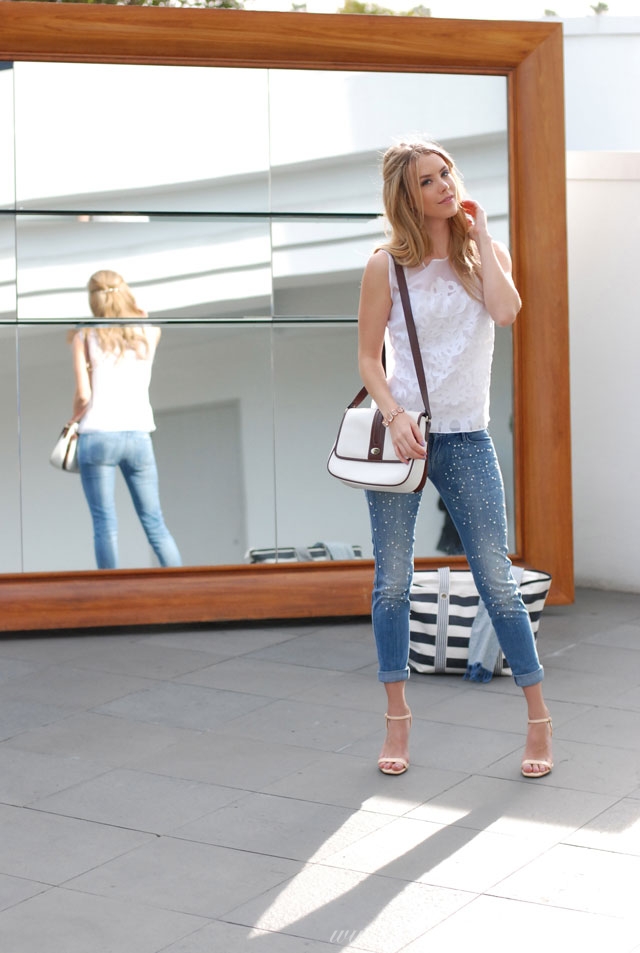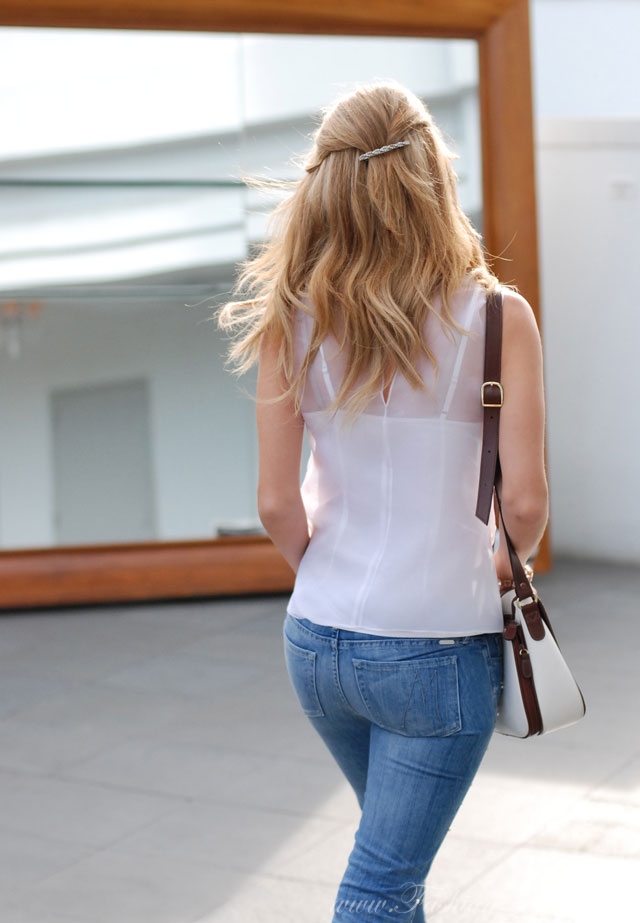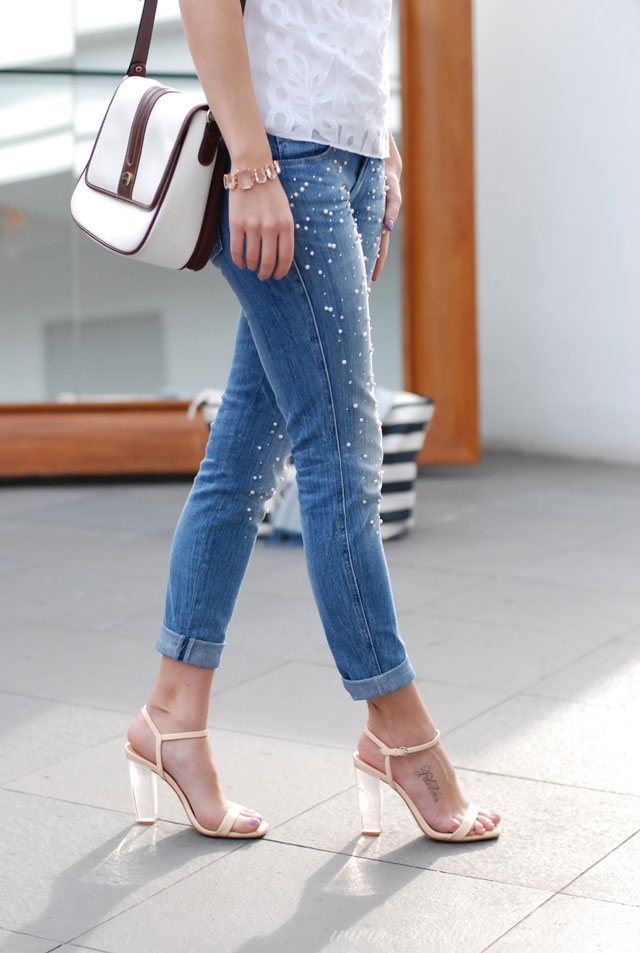 White silk Organza top: Guess by Marciano. Pearl and rhinestone embellished Jeans:  Guess by Marciano.
Lucite Shoes: ZARA, s/s '12, similar.  Bracelet: Capwell c/o. Striped bag: Forever 21. Scarf: AG Jeans c/o.
LUCKY FABB RECAP
April 4th and 5th was the Lucky FABB conference and it was such a blast! On day one I was accidental twinsies with Sophie in a tropical print skirt, (She wore shorts) belly shirt, white blazer and high heel strappy sandals. The white crisp blazer added a bit of business and polish, because after all, it was a professional conference but probably the most stylish and fun version ever! On day two I wore a more "casual friday" outfit; a feminine take on jeans and a white-t. I met some amazing bloggers, some of whom I've been following for a while, and some I feel lucky to have just discovered! My favorite guest was Drew Barrymore who was so sweet, and real. I have been trying out her new makeup line Flower which we were lucky to receive in our gift bags, and all I can say so far, is that I love the eyeshadow, and I can't wait for her to release some fun new lipstick shades!
It's been quite a mad week with Coachella and no internet, but I'm going to get up all the outfit details asap.
P.S. Thank you Sophie for taking these photos of me!!
Make sure you Enter my Giveaway to win $40 to Oia Jules!
With love from Hollywood,
Kier