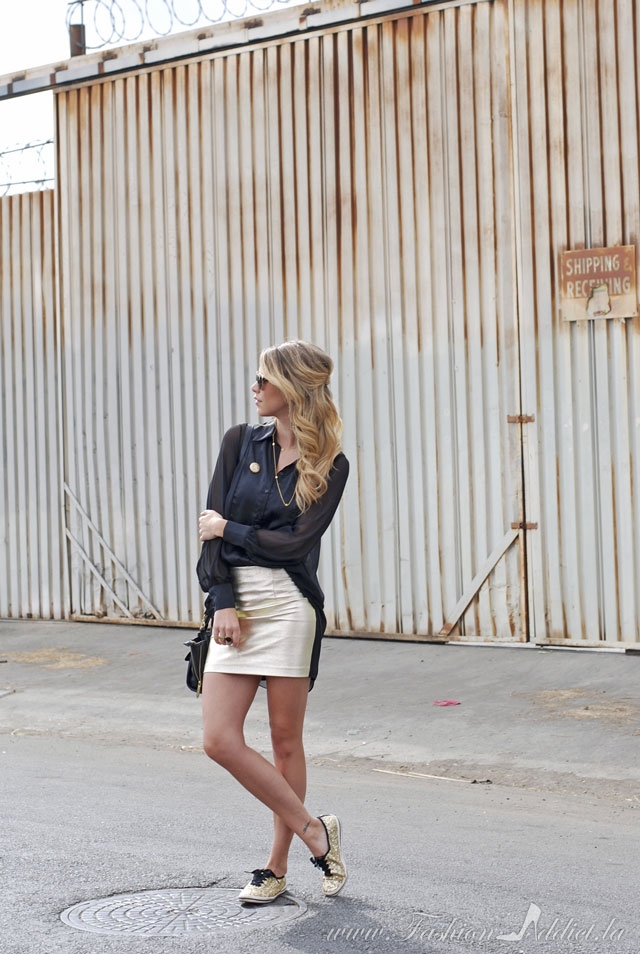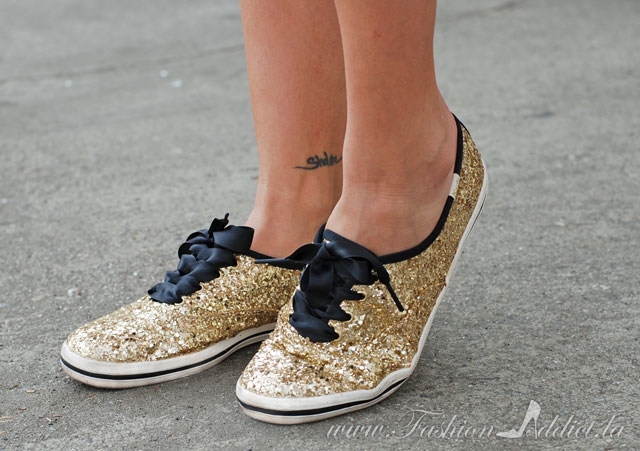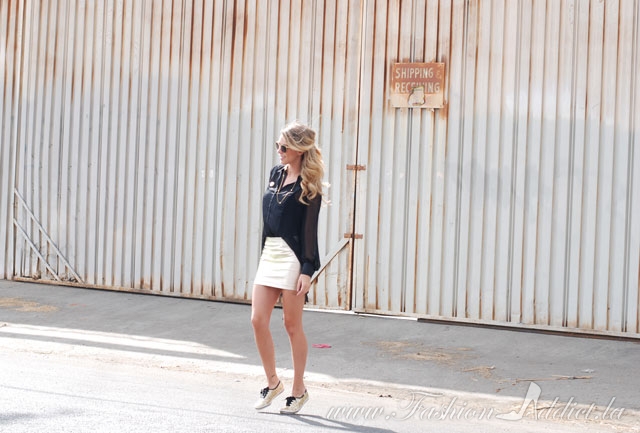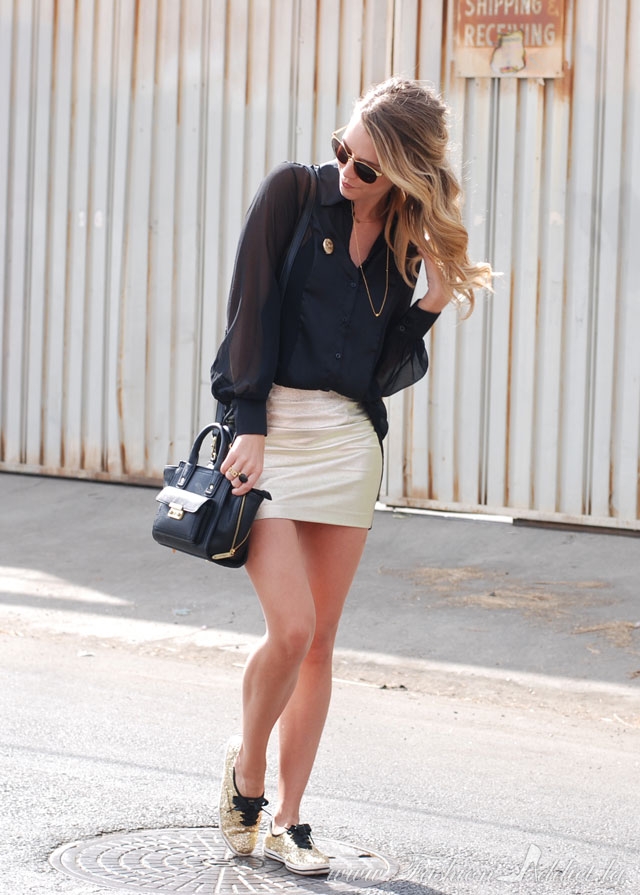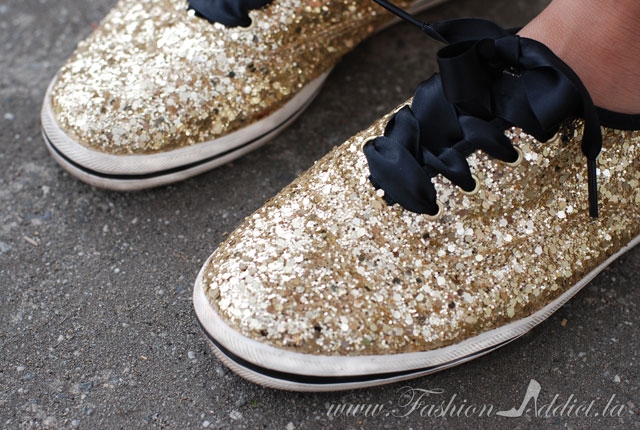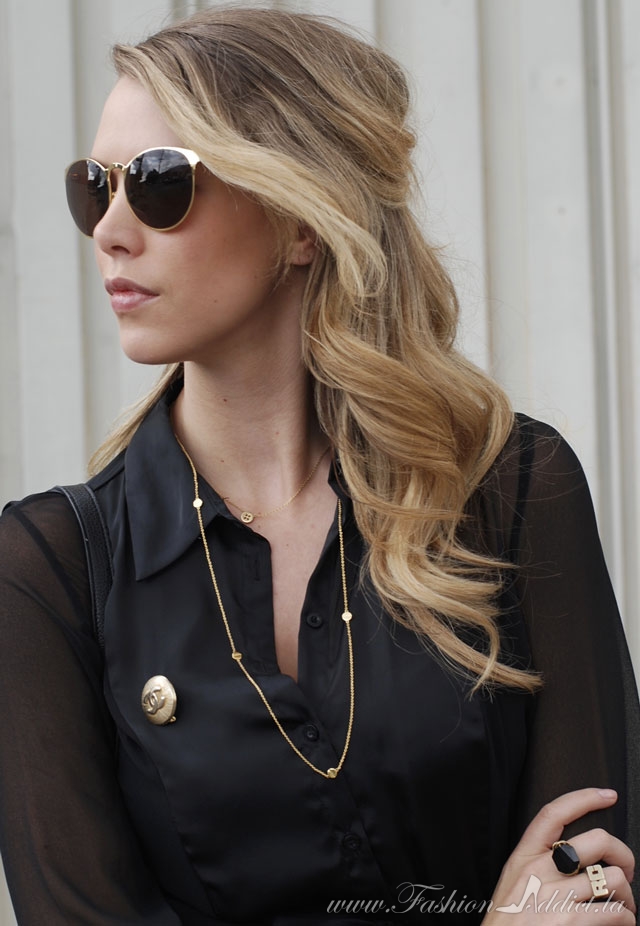 Photos thanks to Anna Giles
Top: Target. Skirt: Forever 21. Shoes: Keds for Kate Spade c/o.
Necklaces: Gorjana & Griffin c/o and Leola Lace. Shades: Chilli Beans c/o.
Rings: Custom and Judith Bright. Brooch: Vintage Chanel.
Bag: 3.1 Phillip Lim for Target.
Shop the Post:
Keds for Kate Spade
I am a huge Kate Spade fan, her designs are just perfect for me, Classic, cute, girlie, sparkly- all the best things if you ask me! Anyway, as of late, Keds has been sending me shoes and I was just never much a a flats girl until I got my first pair of Keds- they are soooo comfy, and they've really stepped up their design game.. But when I saw that Keds had Partnered with Kate Spade I almost fainted- and these?!?! Gold Glitter with satin laces, ooh la la I had to have them! These little sneakers are perfect for the holidays, but especially in the warmer climates with skirts or ankle pants!
Have a great Thanksgiving to those tho celebrate; I am so thankful for all of you, for your shares, comments, and pins.
With love from Hollywood,
Kier