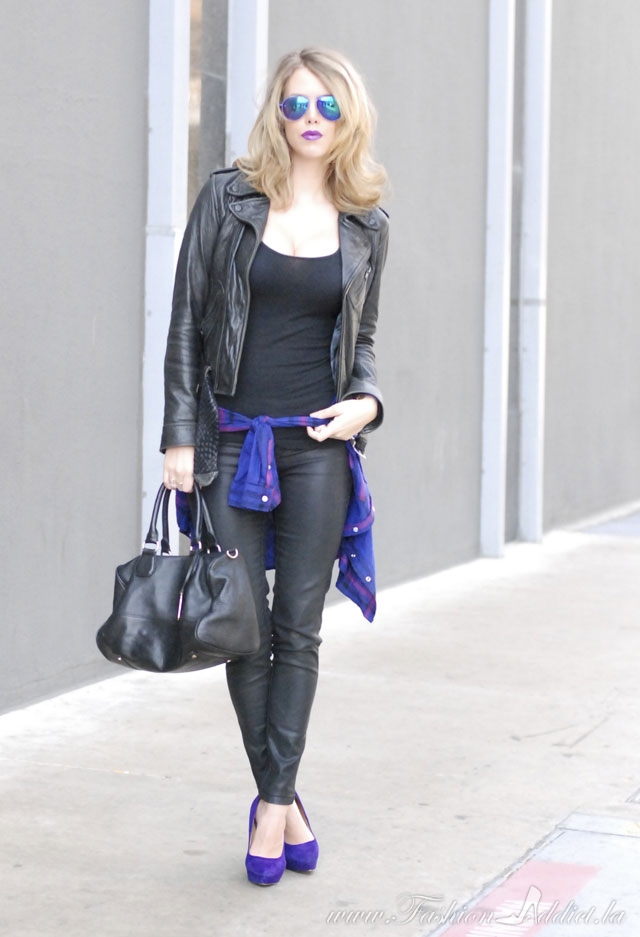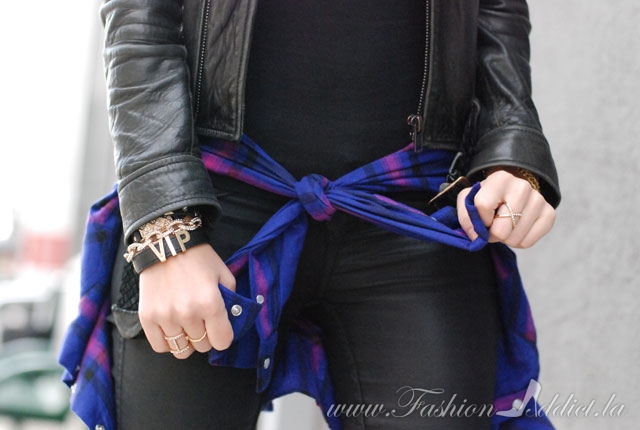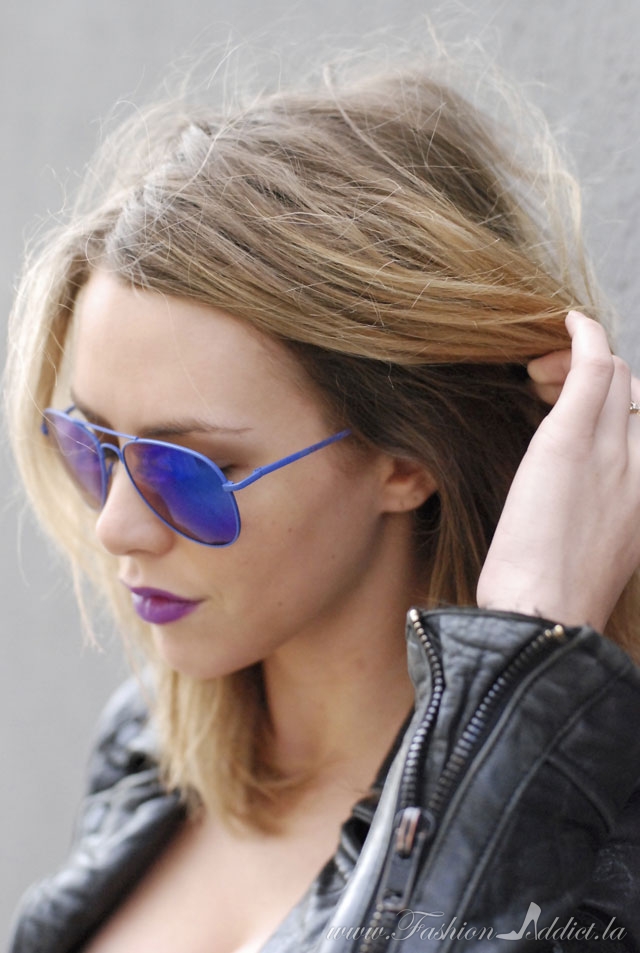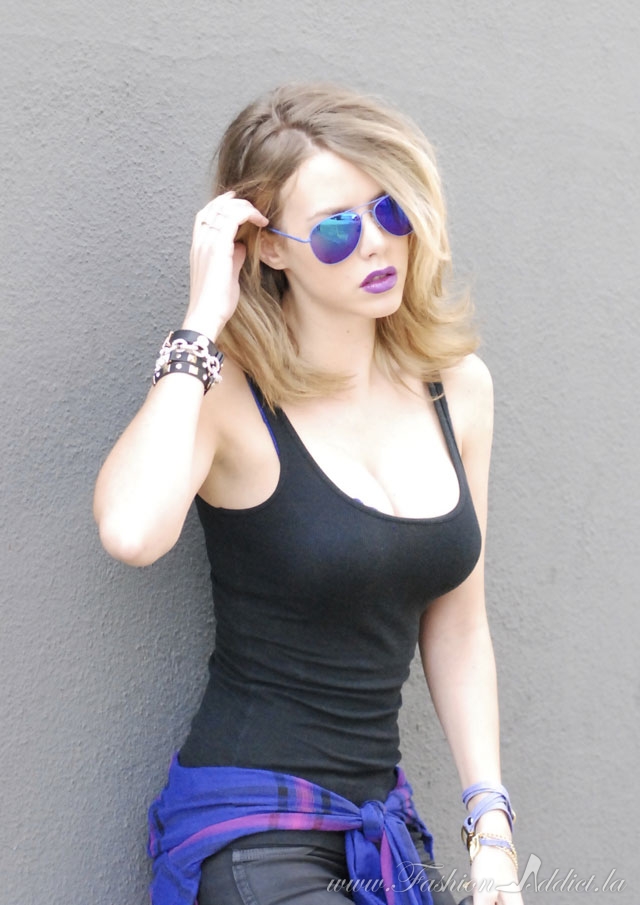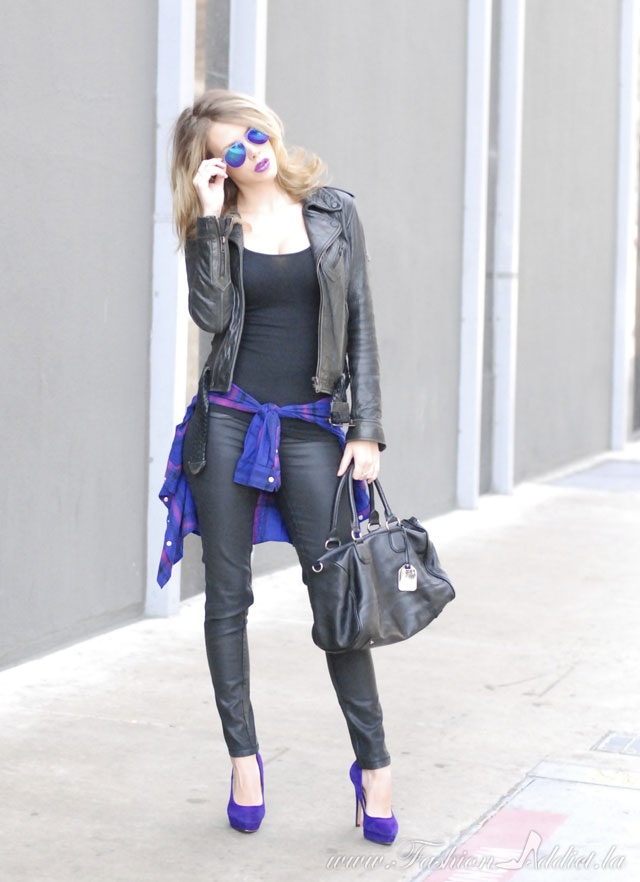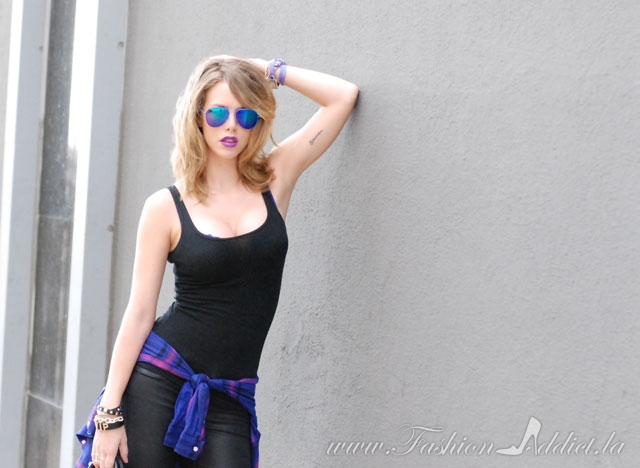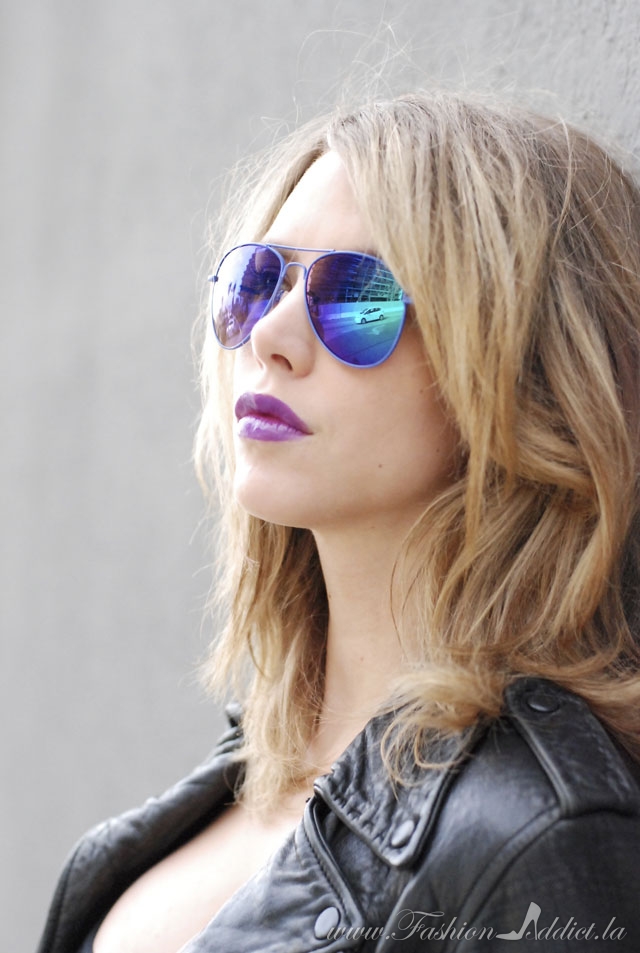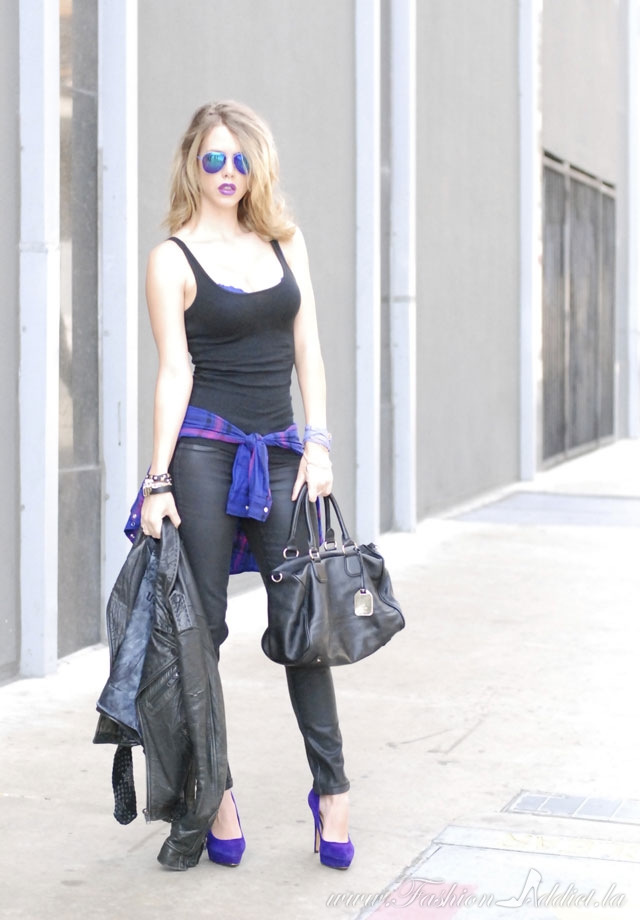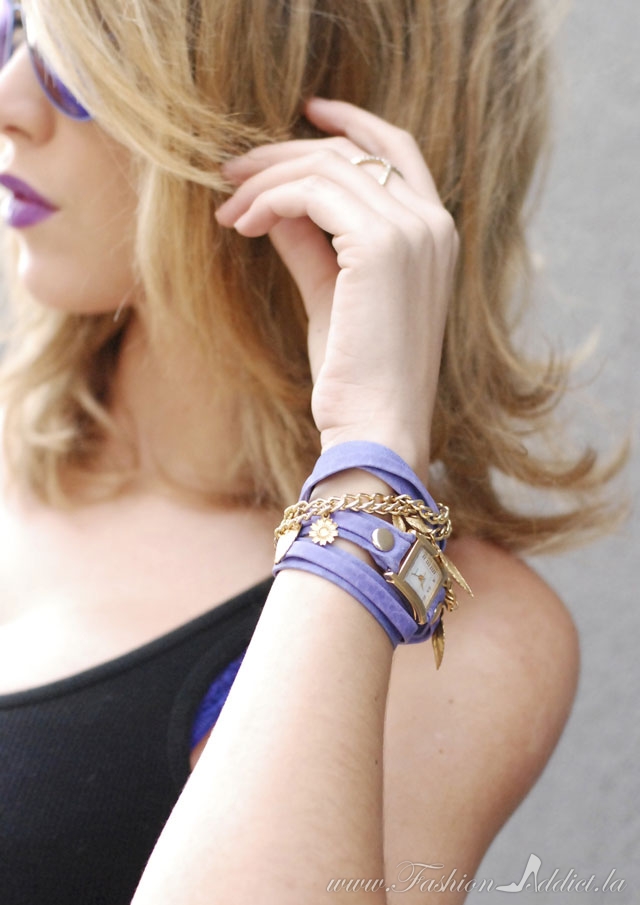 Tank top: Target. Bra: Fredrick's of Hollywood. Jeans: Bleulab c/o. Bag: Aldo.
Shades: Target. Bracelets: BCBGeneration c/o, Jewelbemine c/o. Giftshop.
Plaid Button-up: Target. Watch: La Mer c/o.
Leather Jacket: Robin's Jean. Rings: JewelBeMine c/o.
Shop the Look:
Weekend Wear: Purple Plaid
I've mentioned before that in the 90's I was a child so I missed out on the cool trends like platform shoes, belly shirts, and grunge; so now, I am taking full advantage. Randomly last year while I was out one night, I had a jacket and it got too warm, so I tied it around my waist and joked that I was bringing back the "Tied around the waist" trend… I guess I was right- ;) As I'm sure you can tell, I love purple so when I saw this plaid flannel at Target I had to have it- with my new Bleulab reversible jeans, some matching aviators, bra,  and heels I felt totally pulled together, hot, and slightly 90's… I'm  falling in love with this look.
Thanks to the ladies who came out last night to see me at work- I am so thankful for all my fans and followers! If you live in LA you can always say my name at the door to AV Nightclub and Ladies will get in free as long as we have room :)
AV Nightclub
1601 N. Chahuenga blvd.
Los Angeles, CA  90028
With love from Hollywood,
Kier