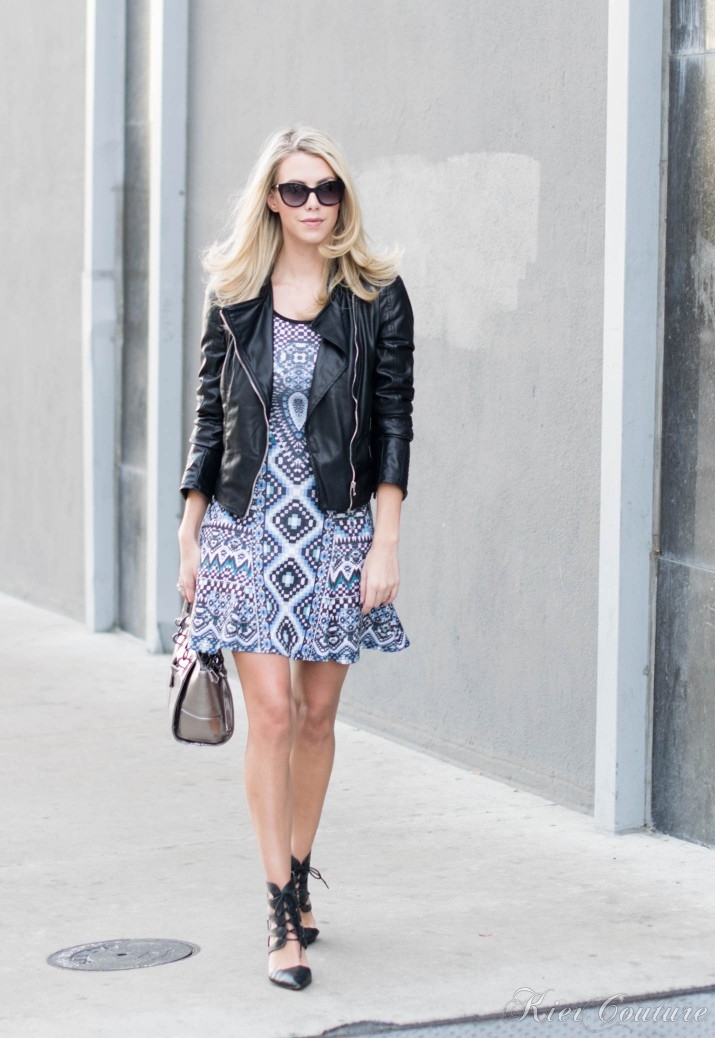 Happy Sunday, AKA House of DVF Day!!! Episode 4 tonight and I'm very excited to watch! Hope you like this somewhat juxtaposed look- I love a feminine dress with a leather jacket! These shoes are always a show stopper. Every time I wear them, I get tons of compliments. There are a few decent  sizes left and these heels are now on super-sale.. only $55! and they're genuine leather and fabulously comfortable. I have always loved Jessica Simpson shoes, but these are one of my favorite pairs, hands down. I highly recommend these babies! (also in nude)
If you recognize this bag, it's because I've had it for over a year and I get tons of use out of it. I mentioned a similar bag on Wednesday's post and I am definitely considering buying the updated winter version because it's just such a perfect shape, and for under $100, you can't beat it.
Hope you all have a great Sunday! Thank you so much for reading!
Photos with a Nikon D5300 and 50mm 1.4 lens.
With love from Hollywood,
Kier
Shop the look:
Dress: Hale Bob, c/o. Jacket: Zara. Shoes: Jessica Simpson.
Bag: Danielle Nicole. Ring: Berricle. Shades: Chilli Beans.