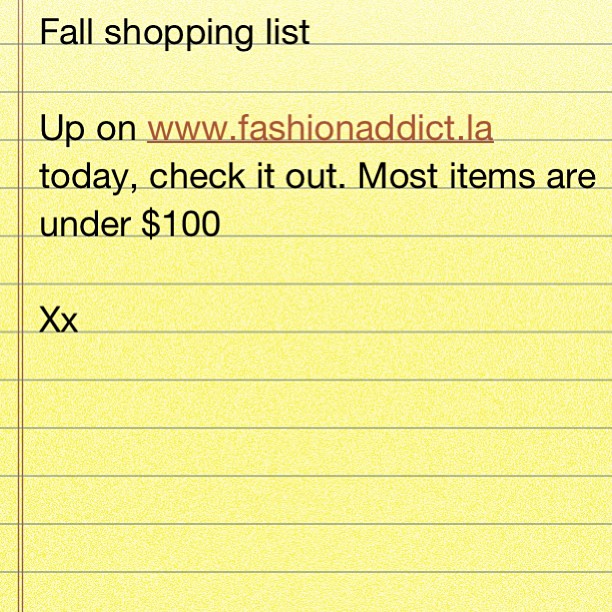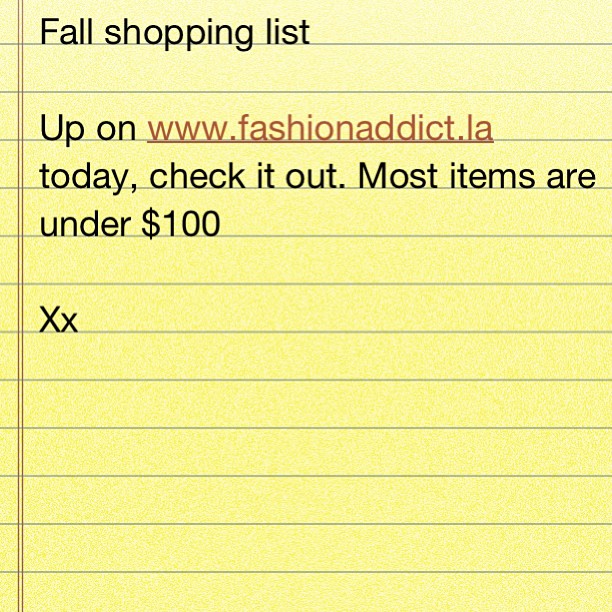 Fall Shopping List
Since I am bed ridden and in pain and on narcotic pain killers for my surgery yesterday, I have been doing some online window shopping and decided to bring you my favorites today  instead of mess up an outfit post.. I may post my last La Jolla outfit later today if I feel better. Enjoy, and comment your answer: What's your favorite pick of mine??
P.S. Thank you everyone for all the well wishes, I will post tomorrow about my first 24 hours, then start to spread the posts out as appropriate. Right now I am very swollen and my throat hurts from the tube they put down it while I was out.. Thankfully Roger is being the best boyfriend ever and taking amazing care of me. Thank you love. More tomorrow.
Please ask questions in the comments below and I will answer them all!
And follow on twitter @KierMellour for live updates of how I'm doing!! Love you guys!
With love from Hollywood,
Kier
Click to buy
1.Blue Gold Glam
2.Stripes and Femme Leather
3. Romantic and Classic
4. Super Casual