Guess what day it is??!? hahah hump day!! Wow, sorry about that- I couldn't help myself!
This is actually what I wore for St. Patricks day- I liked that the shoes were like my pot of gold and the green jewelry from Capwell + Co. was just the right amount for running errands in Hollywood. Sometimes I need to rock a super simple, easy breezy outfit that's no fuss and comfy but of course still a little glam…
How cute is this mini bag by Bebe? My collection of mini bags is getting bigger and I'm loving it- it's forcing me to edit down what I "need" to carry, if it fits only my camera, phone and lipstick I feel liberated!! Roger actually made a funny point about this new "Mini bag" craze- he pointed out that 50 years ago this was just a bag- the bags we are used to would be considered monstrous and unladylike- I actually think it was DVF who invented (so to speak) the large tote which eventually evolved into the day-bag we know today.. I am reading her autobiography and it sounds as though she was approached by a luggage maker to license her name to tote bags instead of luggage in a traditional sense…. purple being her favorite color (like all smart women) and having just seen Ms. Piggy carry a purple purse on the Muppets she wanted to try it- the purple tote sold like crazy, as did everything with her name on it.. The tote was born.
Thanks so much for reading- have an amazing hump day!!!
With love from Hollywood New York City,
Kier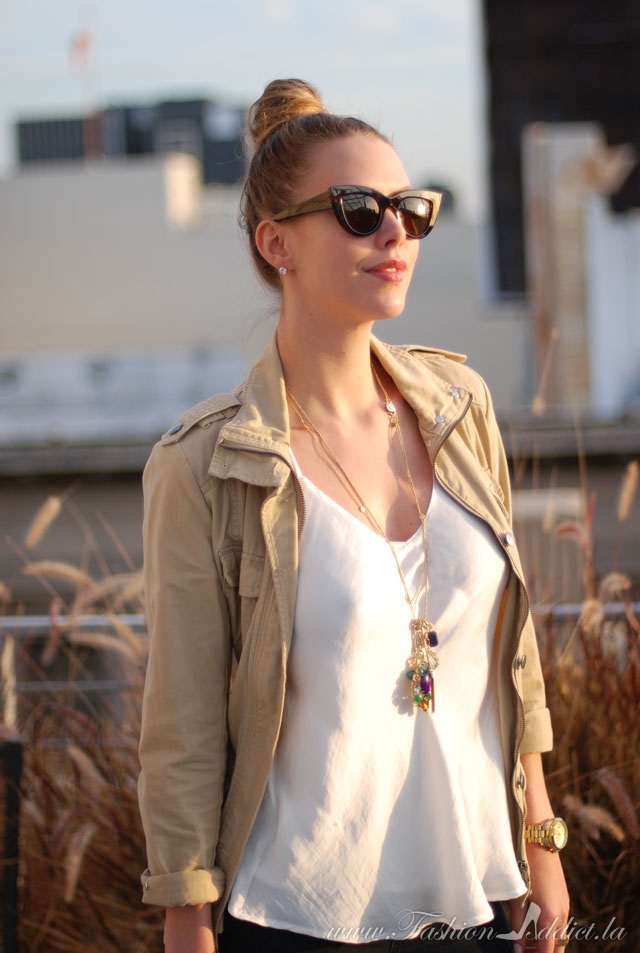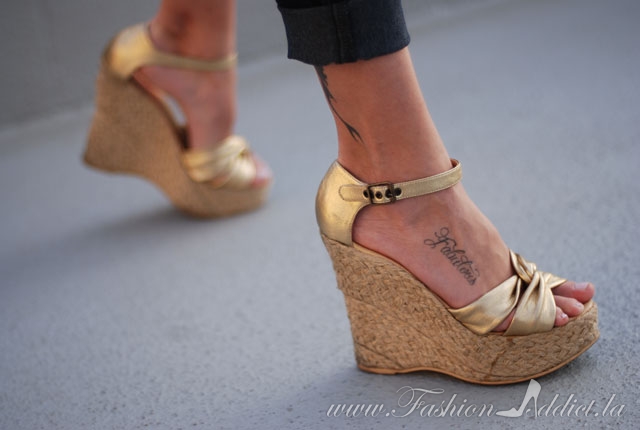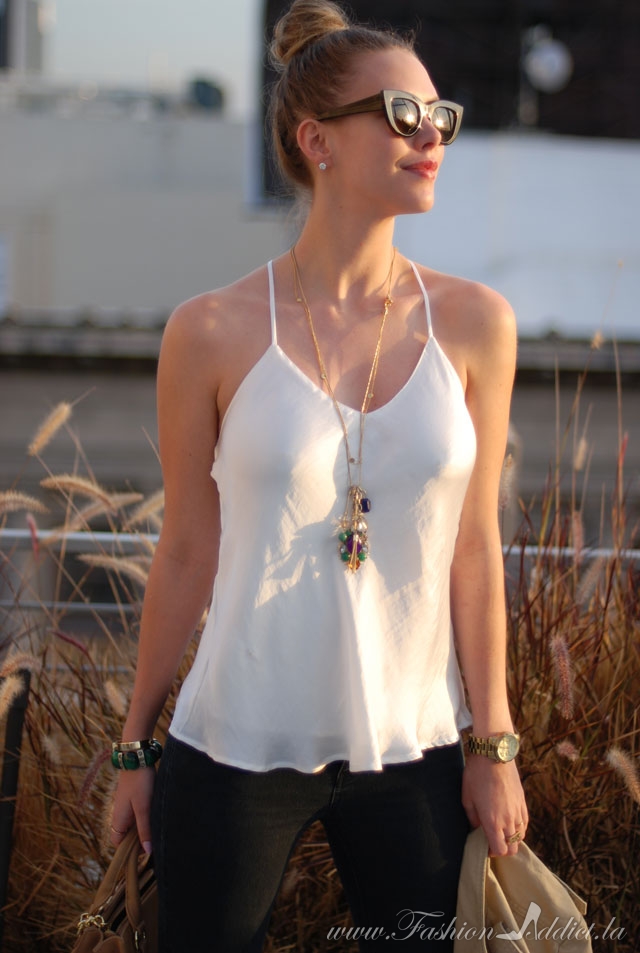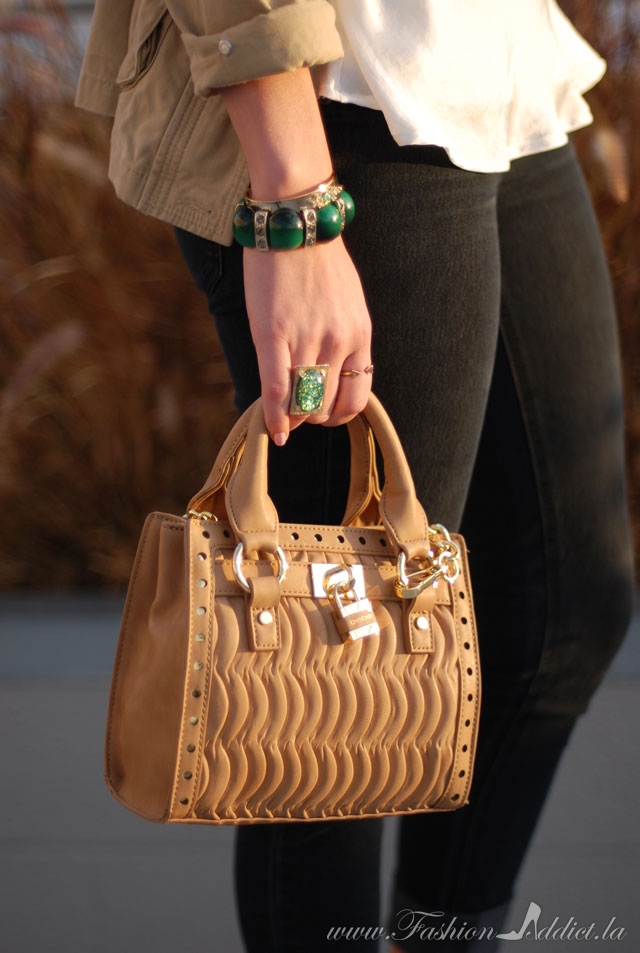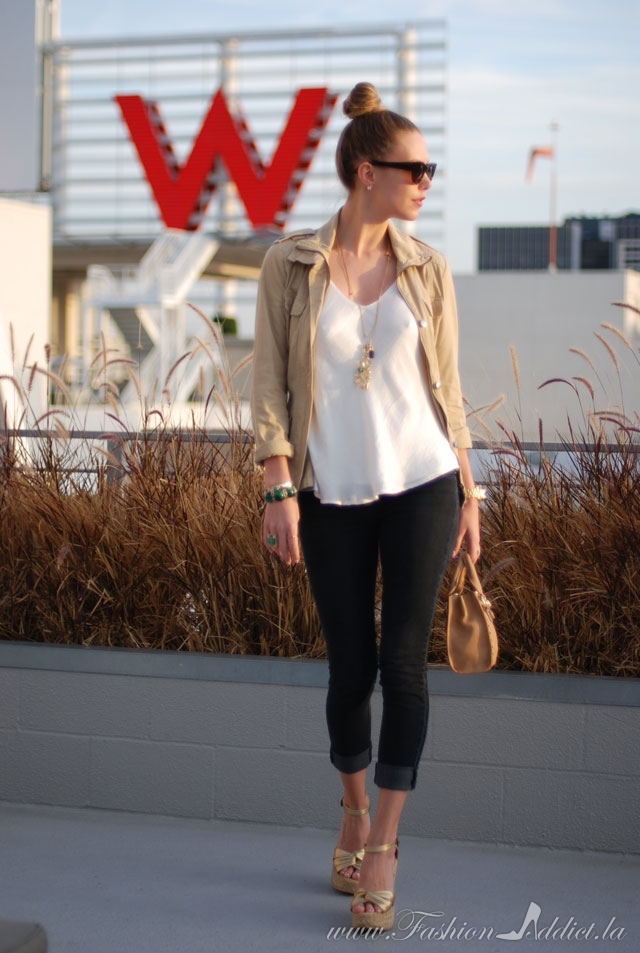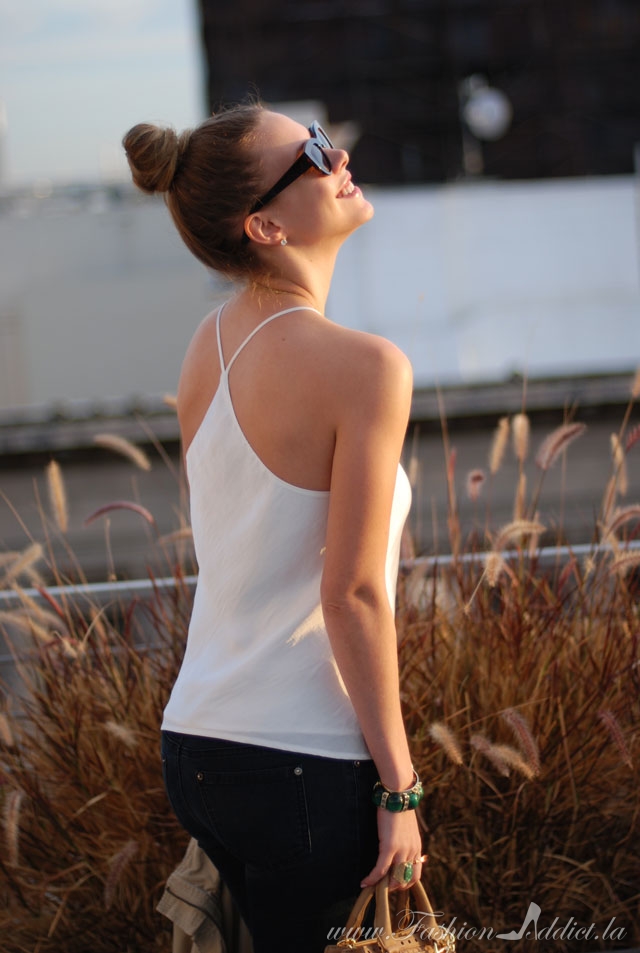 Shop:
Mine:
Top: Lulu*s c/o (more colors). Jeans: Forever 21. Cargo Jacket: Forever 21. Heels: Michael Kors.
Bag: Bebe c/o. Shades: Bebe c/o. Jewelry: Capwell + Co c/o.