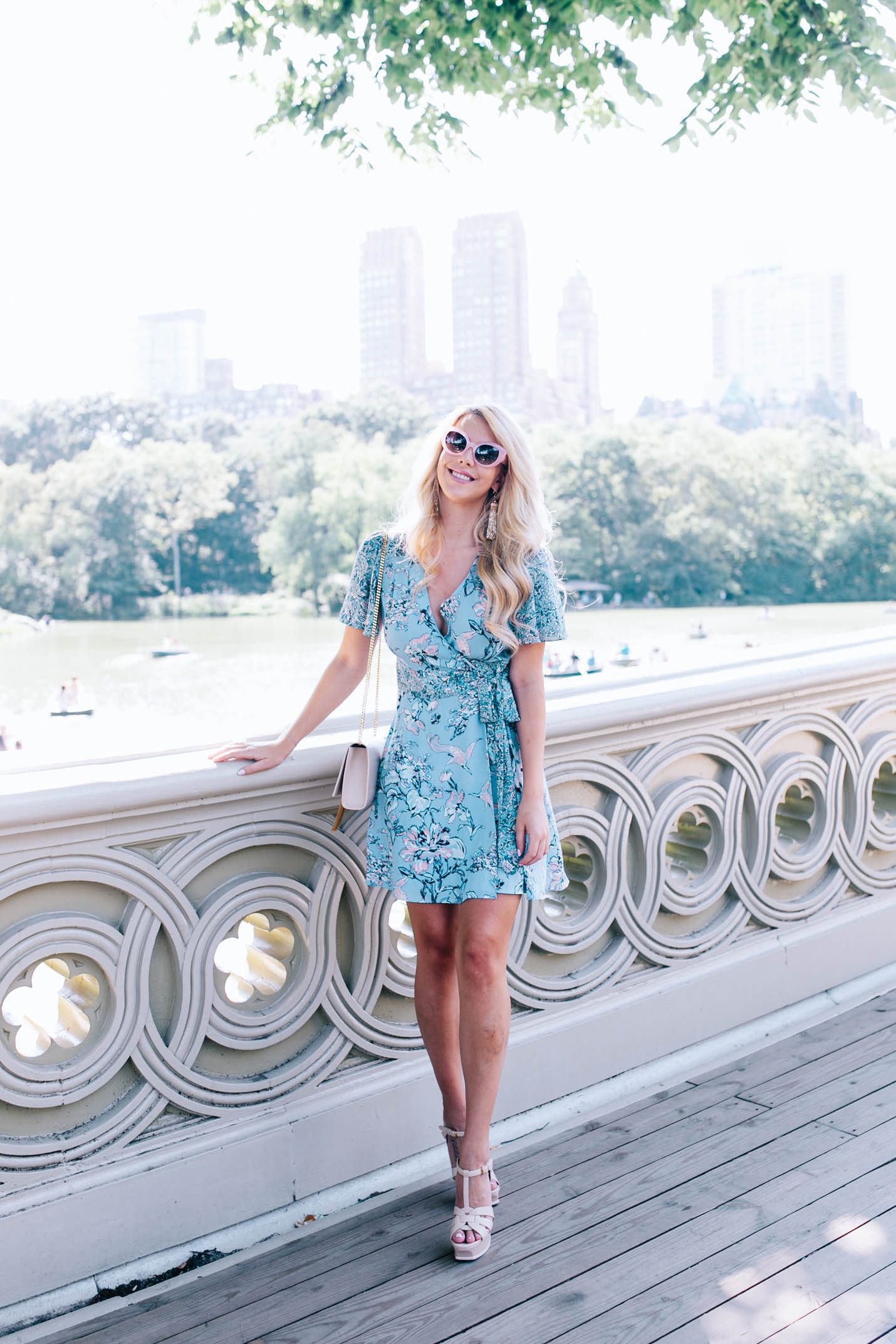 Last week I took a short trip to NYC and if you know me you know I don't really love New York. I don't want this to be a negative post so I don't feel the need to list my reasons but I'll tell you I do love two things about Manhattan, 1. Central Park and 2. Patsy's Pizza. I didn't get a chance to stop at Patsy's but I did thankfully manage to squeeze in a quick shoot with Falcon Griffin Photography in the park. I didn't notice until posting these photos that my dress's inside edge was folded out on my chest but oh well, sometimes that happens! I love this dress from BCBG, the colors are SO me and the wrap shape is easy and flattering. I also love the flowey sleeves. If they made this dress in other prints and color,s I would buy them all. I added gold tassel earrings to accent my new bag and matching shoes, then finished the look with my signature: a statement sunglass.
Have you ever been to NYC? Do you like it? Any recommendations?
Thank you for reading.
With love from Las Vegas,
Kier