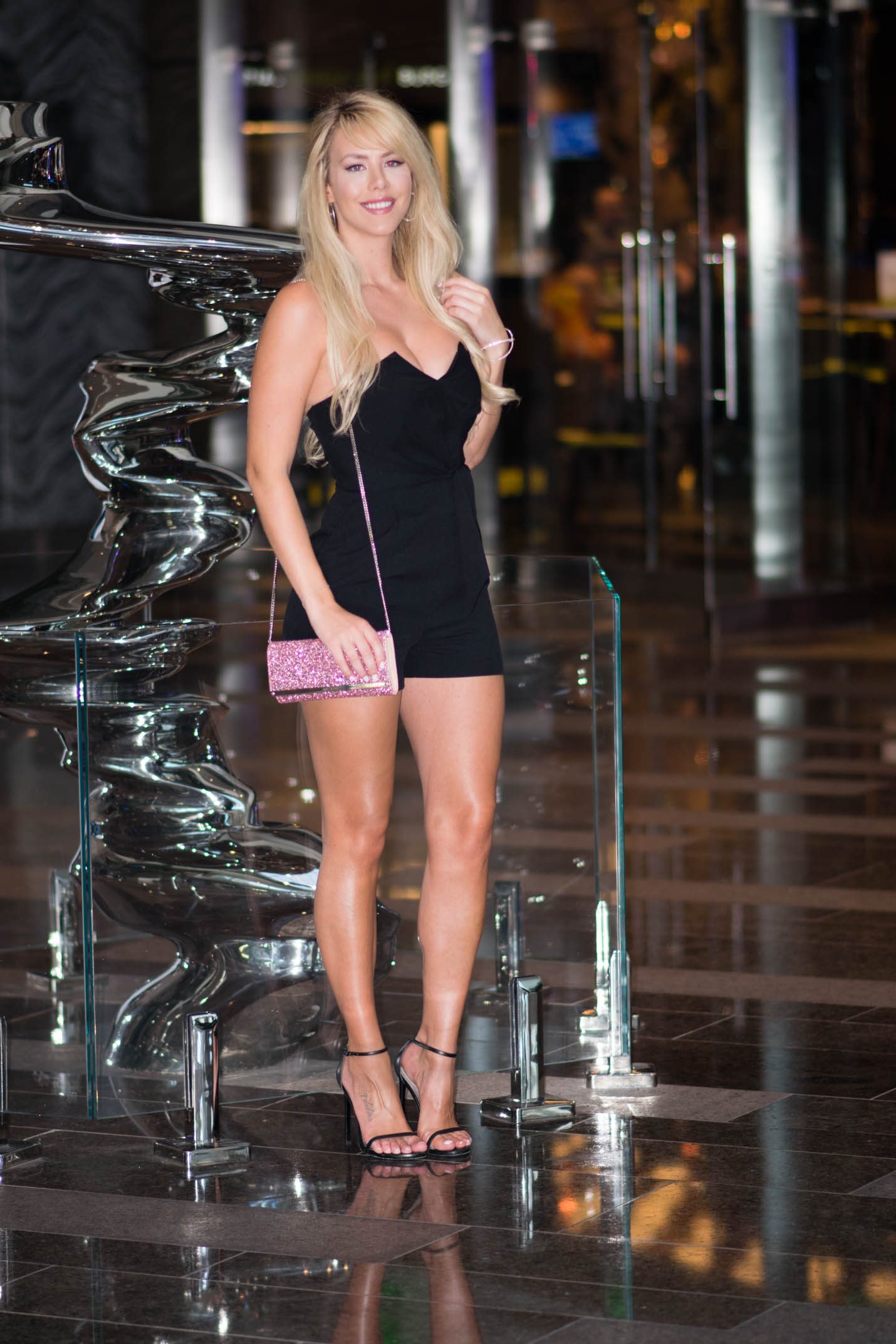 Recently I went to see Britney Spears' show here in Vegas at the Axis Theater inside Planet Hollywood. I don't know if I've spoken much about my fandom of Britney but don't let that fool you, I am a die hard, obsessive fan, or at least I used to be at one point. I haven't loved most of her more recent albums but most songs all the way up to 2011 I probably know by heart. Britney was pretty much the first concert I ever went to and I even had the DVD of music videos to her first couple albums.
So all that said, I guess you could say I'm a fan, however I didn't know how much I would love the show. I once saw her in person in Hollywood shortly before her meltdown in 2007 and it was so disappointing, she was wasted, leaving a nightclub (probably with Paris and Linsdey) she had horrible acne, and looked vacant in her eyes. It was so sad to see her like that and my fandom tapered off for the next few years. They say never to meet your heroes because it's always disappointing and in my case (at least seeing someone I was such a fan of) it was true. Because of this experience, I never pursued seeing the show despite living in Las Vegas for the last year as I didn't want yo be disappointed again. What a hug mistake!!! Thankfully I had VIP seating with a huge isle in front of me to dance in because I could not keep my butt in the seat. I was dancing and singing (and Snapchatting) the entire show. Sure her moves weren't as punchy and articulated as they once were but her dancers made her look good and distracted your eye enough to not notice or at least not care. The best thing was that she was still so Britney. There was a sense that whoever put this show on knew what he/she was dealing with, and how to appeal to the true fans as well as those who maybe were gifted tickets and just went to go for the sake of not wasting free tickets.
She performed all the hits as well as her rendition of "I love Rock and Roll" which you may remember from her breakout film "Crossroads" (which I also own). As the show went on, her energy got better as did her outfits and sets. My only regret is that I wish I purchased a program as I have one from my first and second Britney concerts. I did however get a great tank which has the same photo on it that my shirt from my first Britney concert has on it. I'll have to wear it for you all soon.
I highly recommend seeing her show and get the VIP seats! You wait in a shorter line and can order drinks with a server as to not miss any of the show! It's so worth paying more!
Do you have any guilty pleasures or secret obsessions? Let me know in the comments below!
Thanks for reading!
With love from Hollywood,
Kier