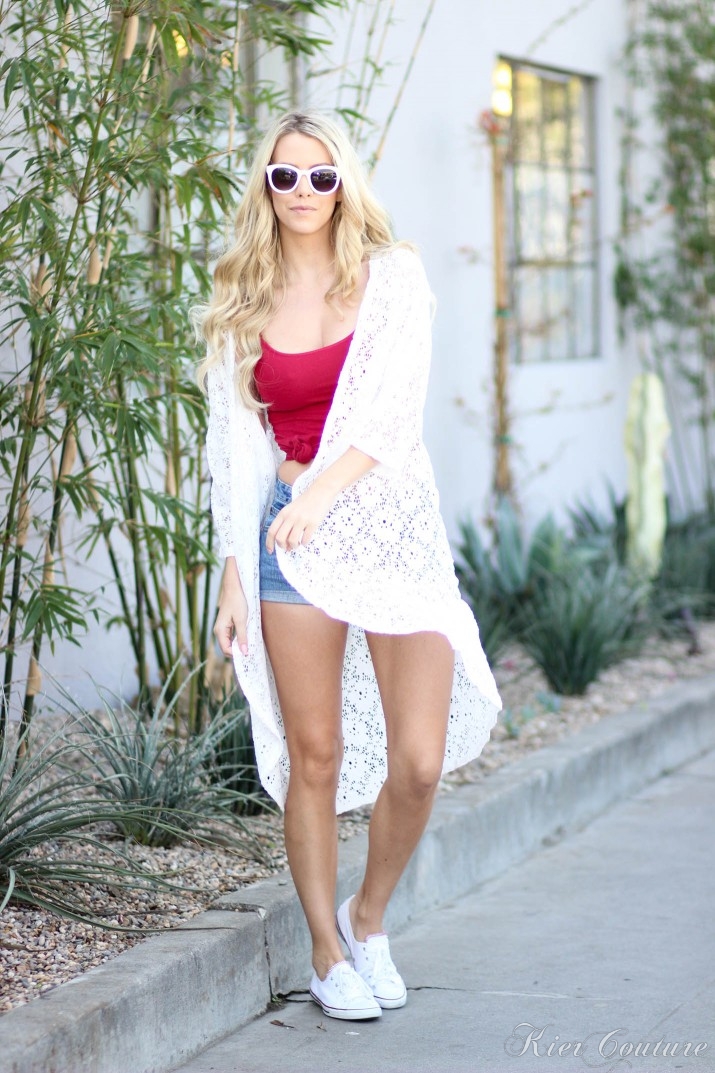 It's Valentine's day! I am in New York for Fashion week, so please excuse my laps in posting, I have been busier this fashion week than any before, but it's amazing.
This is my California Valentine look, I love the classic red white and blue jean shorts look and this lace duster by Circus Maximo is by far y favorite piece from their collection. The fabric is slightly stretchy which is super handy in a lace piece because if it catches on something, it will give instead of ripping.. I am 100% planning to wear this to Coachella, I just love it!
I take you a little further into unwrapping my Circus Maximo items below.. I can't wait to show you what is inside the little "message in a bottle" messages.
Thank you for reading!
Photos by Laura
With love from Hollywood,
Kier
Shop the look: 
Shorts: Vintage. Tank: Merona. Lace Duster: Circus Maximos. Shoes: Converse.
Shades: Forever 21. Hair: Bellami. (Use code: kier for a discount!)