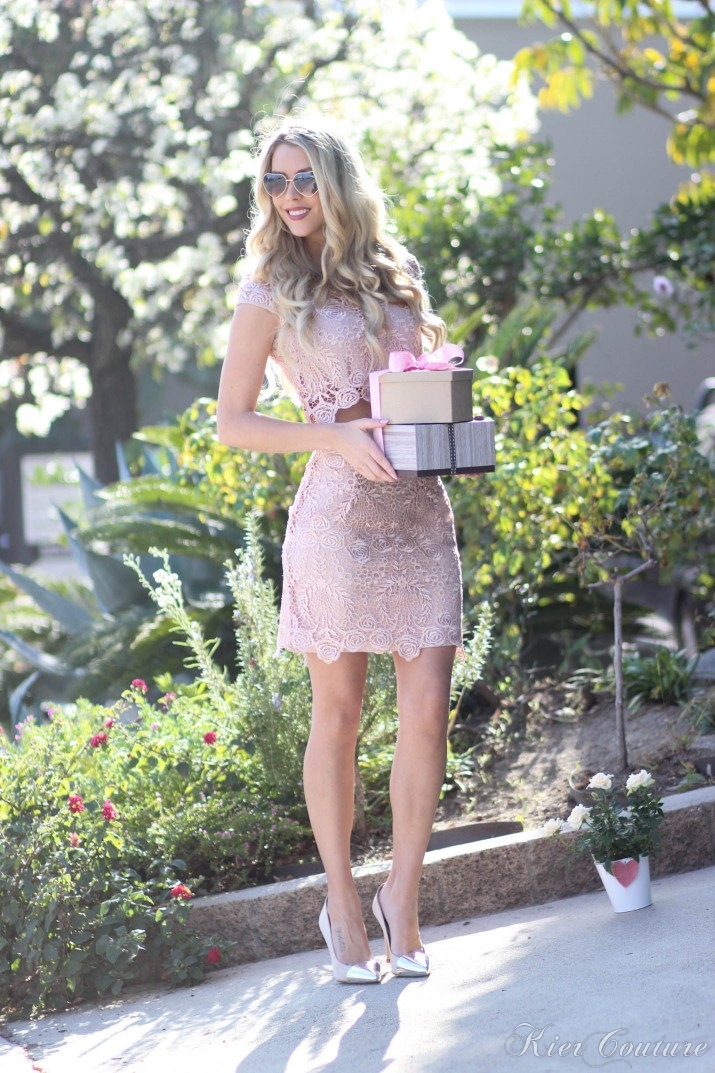 Since Valentine's Day is one of my favorite holidays I have another Valentine's Day look for you today! This is the Princess Lace Set from Want My Look and it also comes in red and black, I want all three!
I am leaving for New York tonight so I have a lot to do, but I am so excited to show you the new collections and of course my outfits!
Thank you for reading!
Photos by Laura
With love from Hollywood,
Kier
Shop the look:
Dress: Want My Look "Lace Princess Set" (Use code: kier for a discount!)
Shoes: Zara. Cookies: Deluscious.
Lips: Covergirl "Sultry". Shades: Urban Outfitters.
Hair: Bellami. (Use code: kier for a discount!)