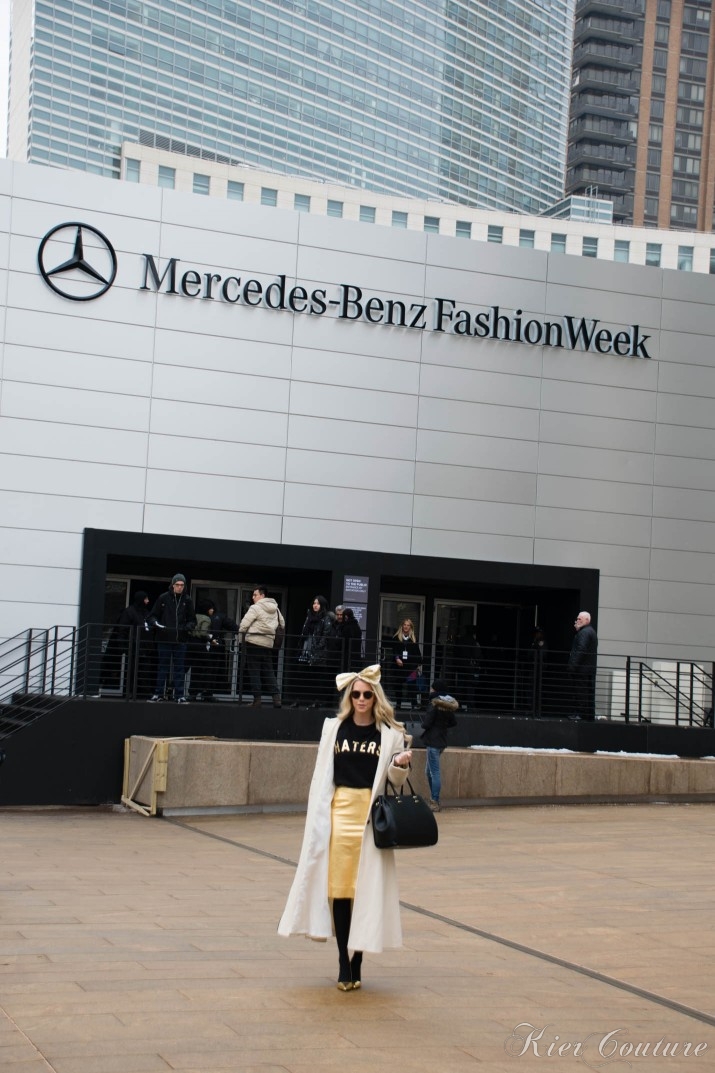 Hi Y'all! I am finally home in Los Angeles, and I have never been so appreciative of my fast, reliable internet! As some of you know, our internet at The Empire Hotel was down basically the entire time.. I am not pleased with The Empire, but I am giving them the chance to rectify the situation before I write a full review.
To kick of NYFW I wanted to wear something cheeky and a little defiant, as to say "Fuck the haters, I wear what I want, and look where it's gotten me." hehe. Anyway, it was extremely cold, and I mean… bitterly, shivering, can't think strait cold… I got better at dealing with it later in the week, but my first images were somewhat obvious that I was freezing!
Day one I saw BCBG but I didn't get great images, so I pulled these from Fashion GPS. I wasn't actually crazy about some of the BCBG looks, I love BCBG for the feminine silhouettes and classic shapes and a lot of the show was shapeless and boxy and included lace up details and harnesses… pass. Below I included photos of my favorite looks, the one right below has the same color palate as some of DVF Resort 2015 and is strikingly similar, what do you think? I love the flow-ey silk pieces with the Karate inspired structured tie/belts, and I loved the models, makeup was fresh and minimal and hair was just clean and undone looking.
Thank you for reading!
With love from Hollywood,
Kier
Shop my look:
Sweatshirt: Forever 21. Skirt: Zara, old. Tights: H&M.
Shoes: Zara. Coat: Vintage. Bow: Gold Foil Scarf. Bag: H&M.
Hair: Bellami. (Use code: kier for a discount!)