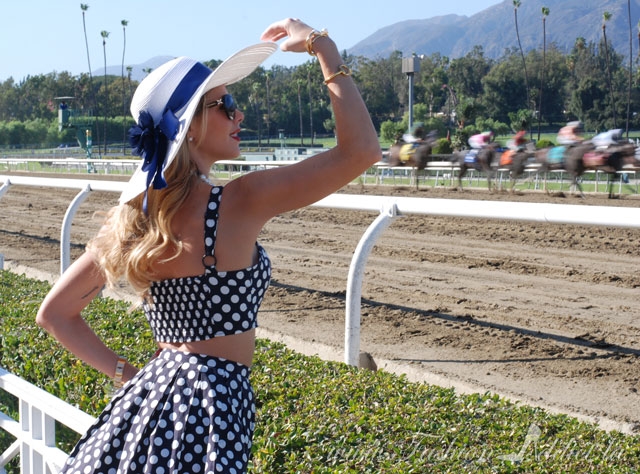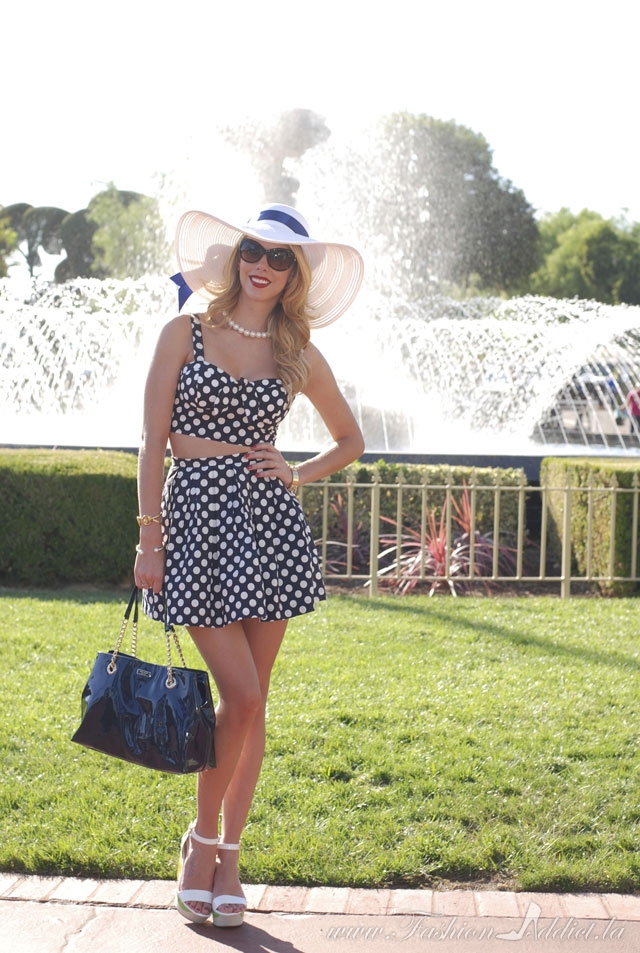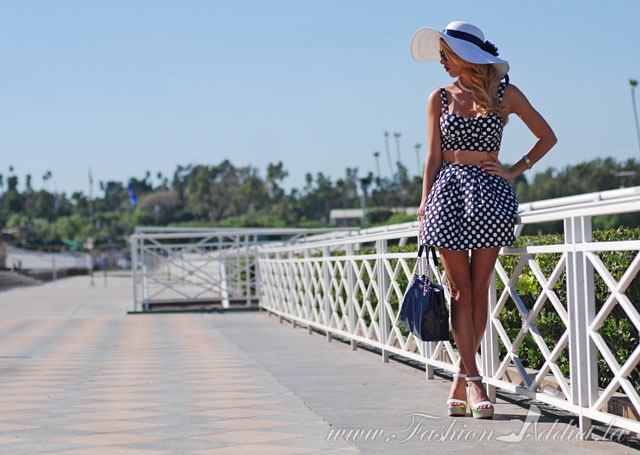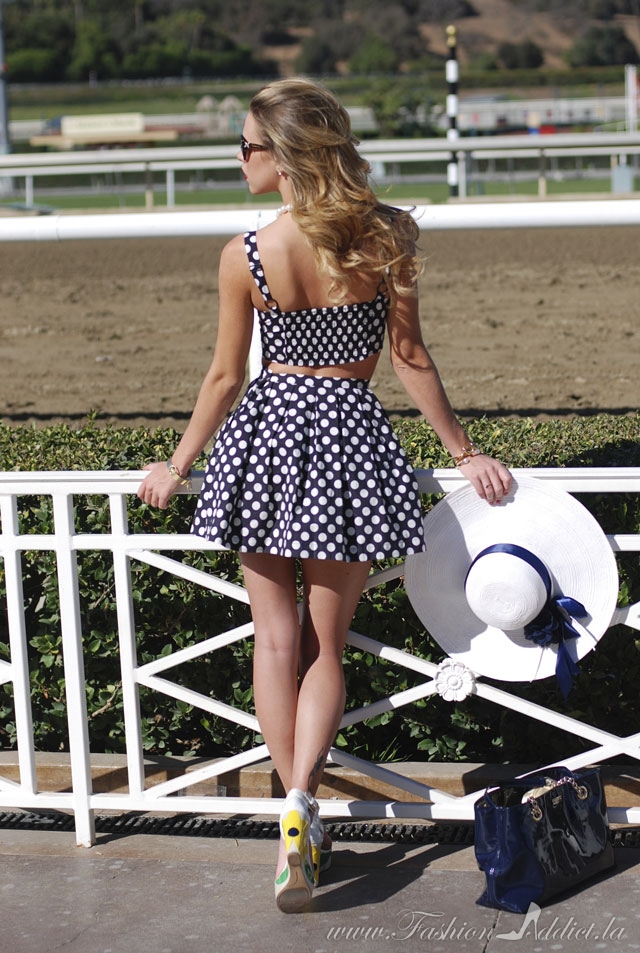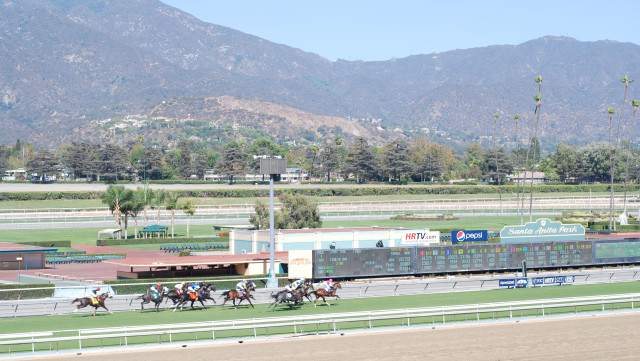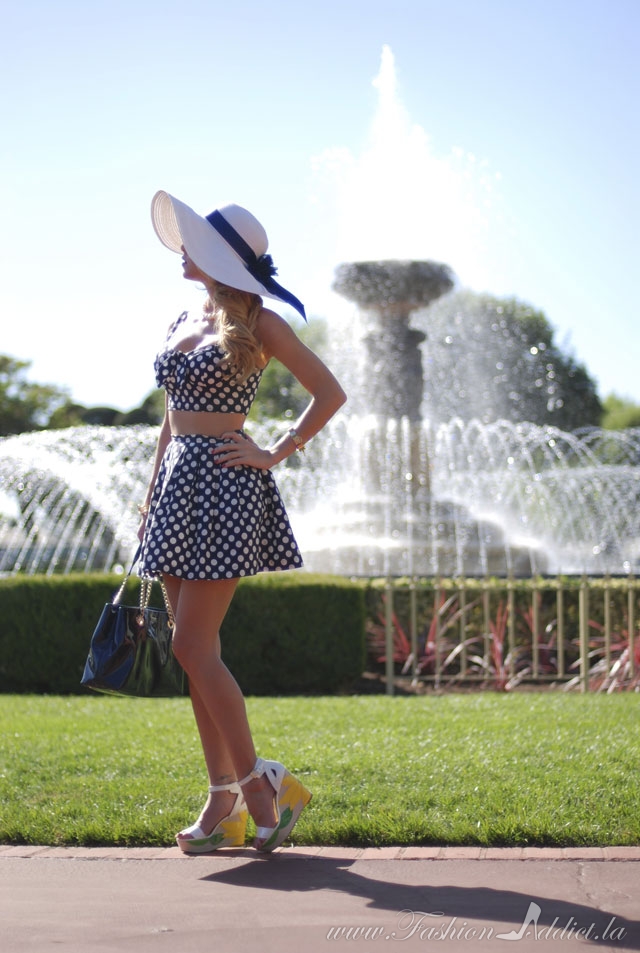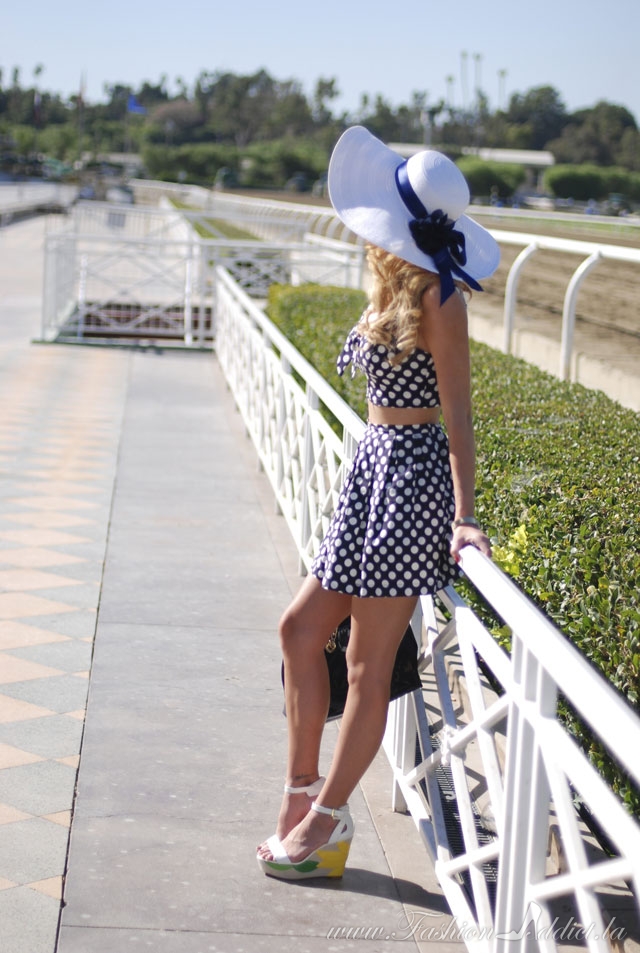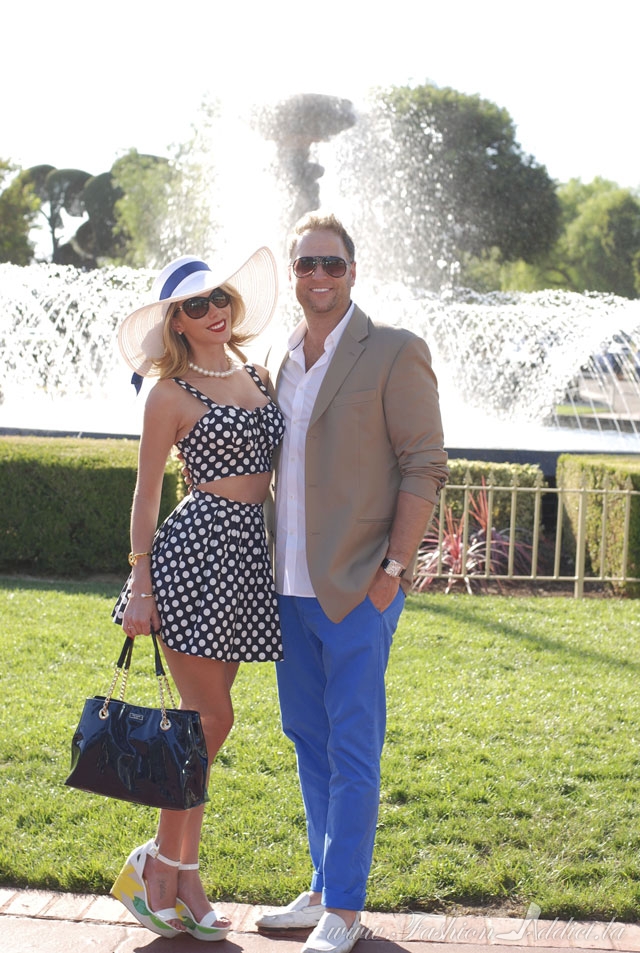 Top and Skirt: Forever 21. Shoes: Nine West, last seen here. Bag: Kate Spade. Necklace: Target.
Shades: Tiffany & Co. Hat: Boardwalk Style. Bracelets: Forever 21, C. Wonder, Gorjana Griffin.
Shop the Look:
What to wear to the races…
If you saw my last day at the races, you only saw the good parts. I won't bore you with the details, but the day had more than one hiccup. My day at Santa Anita Park with America's Best Racing however, was another story, a wonderful story, a story that I'll tell you now.
When we arrived at Santa Anita park I was already happier because we didn't sit in traffic like the way to Del Mar, we had clubhouse access, and the track is beautiful… (oh an it's practically attached to a mall, so afterward you can hit the mall, and play some games at Dave and Busters.) Definitely get clubhouse access because the food in there was so great… like amazingly fresh and great service!
America's best racing ambassadors mentioned that they were traveling around the country trying to promote and get the younger generation more involved and excited about the great sport of horse racing, well in my opinion, Santa Anita race track is probably the best track ever for that, because of the mall and adult arcade/bar aforementioned, oh and it's like 30-45 minutes outside Hollywood and absolutely gorgeous.
Anyway, if you've never been to a horse race they are a lot of fun. You get to dress up, wear big hats, cheer for and bet on the horses, maybe win some money, and day drink without being looked at like a degenerate. Roger and I sipped on mimosas, and Shocktop beer, and bet on horses that I liked the names of… we didn't win, but we had a lot of fun. I am actually really excited for the Breeders Cup November 1st which is like the Olympics of horse racing.. you know that's going to be a fun party! What should I wear??
I'm sorry for the infrequency of my posts lately, Roger and I just moved in together and I've been extremely busy. This week will be better!!
With love from Hollywood,
Kier