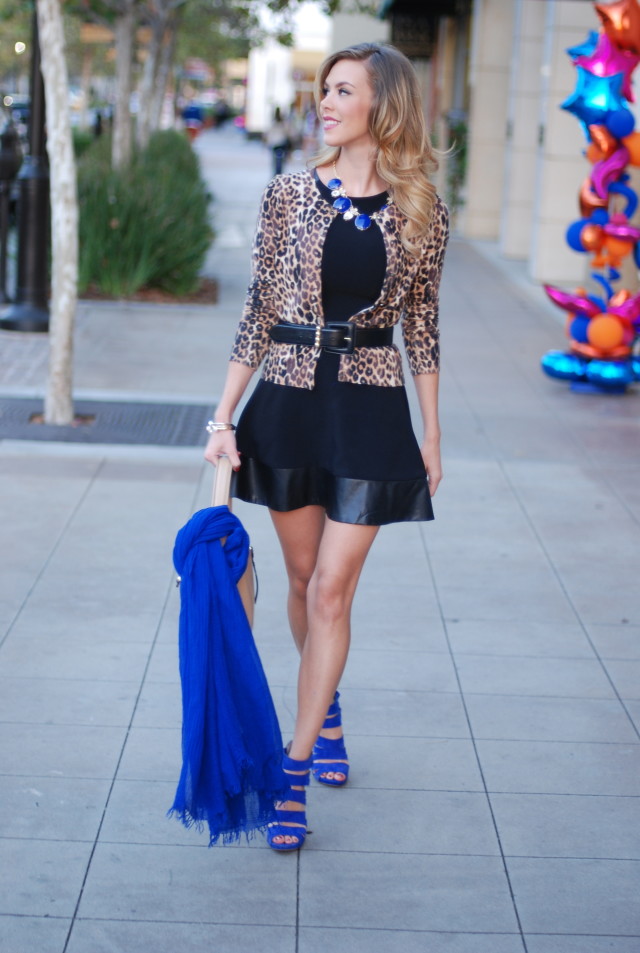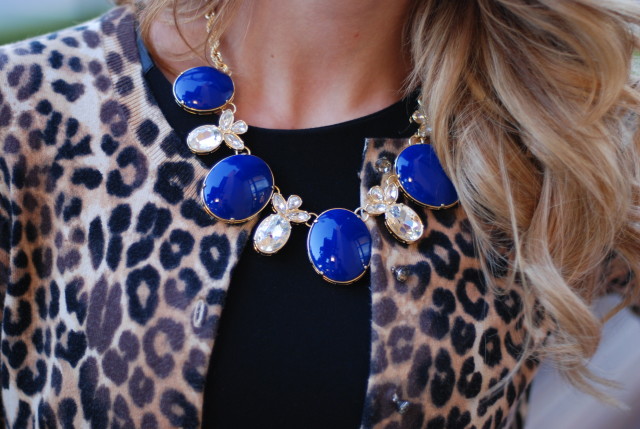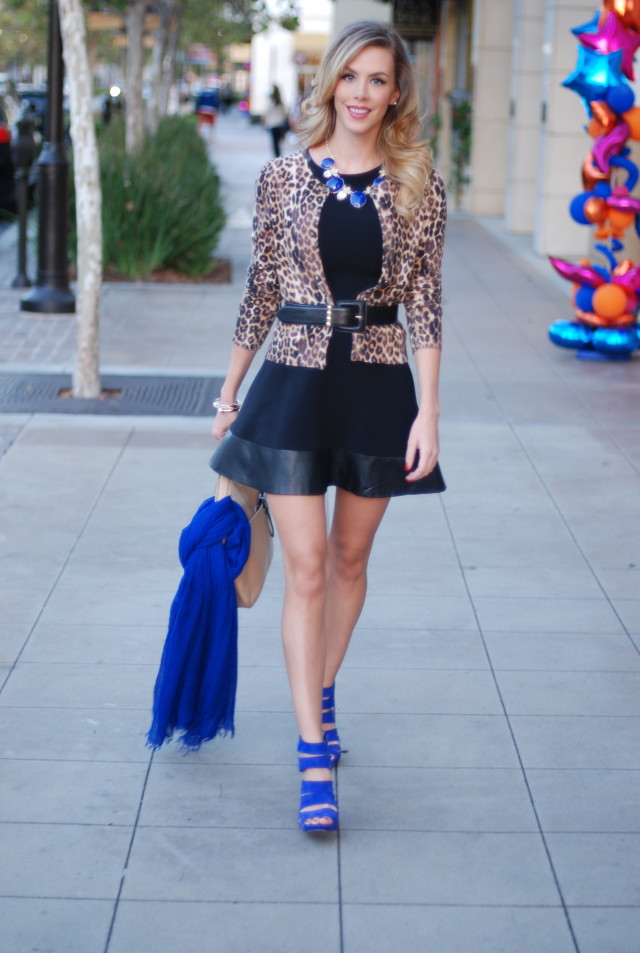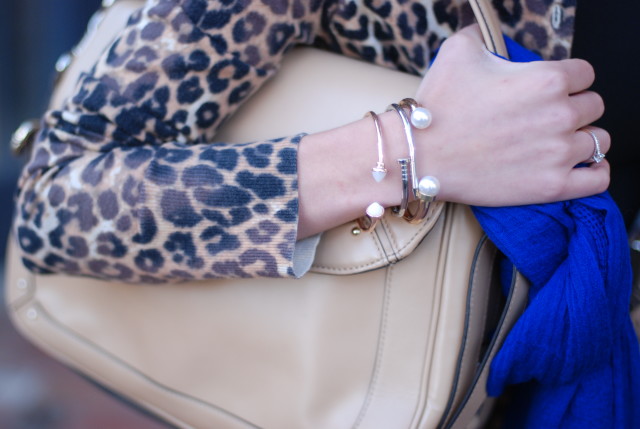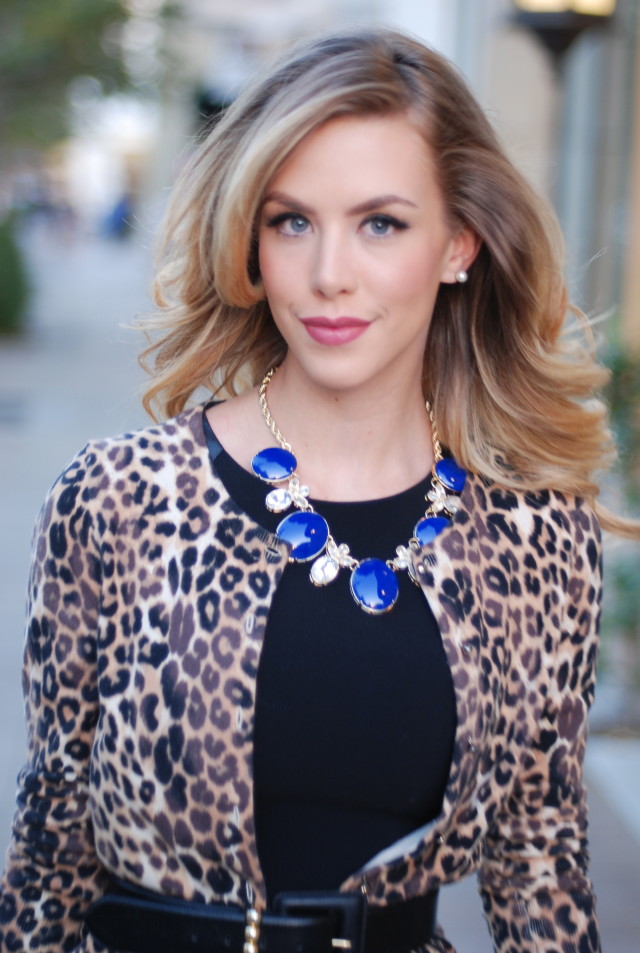 Dress: H&M. Sweater: Express. Belt: Vintage. Shoes BCBGeneration.
Bag: Banana Republic, last year. Necklace: Banana Republic.
Bracelets: Jewel Be Mine and Forever 21.
Shop the Look:
How to Wear Cobalt Blue Shoes
Cobalt is a huge trend right now and I love it because it's one of my favorite colors in the world! I have actuall had these shoes for a long time but now that this color is so in, I figured some people may be wondering how to wear cobalt blue shoes, and cobalt blue everything else. A super easy way is to find an accessory or accessories like this statement necklace and scarf and add them to a simple outfit to tie the shoes in.  Another major part of this color trend is committing what was once thought to be a fashion "don't" mixing black and blue. I like it, but there aren't a lot of trends I won't at least try, flatforms excluded- someone please burn them all. Anyway, I think a fun way to make mixing black and blue a little less scary is to add leopard! When in doubt, add leopard right? Right. I also think the light neutral bag lightens up the outfit and makes it a little more day-time appropriate. If I wanted to, I could always loose the bag and scarf, add a little black or gold clutch and hit the town! Find out where I'd go tomorrow as I list my favorite Hollywood Hotspots…
P.S. This is what I wore to the Passport to Fall Fashion event I hosted at Victoria Gardens.
With love from Hollywood,
Kier