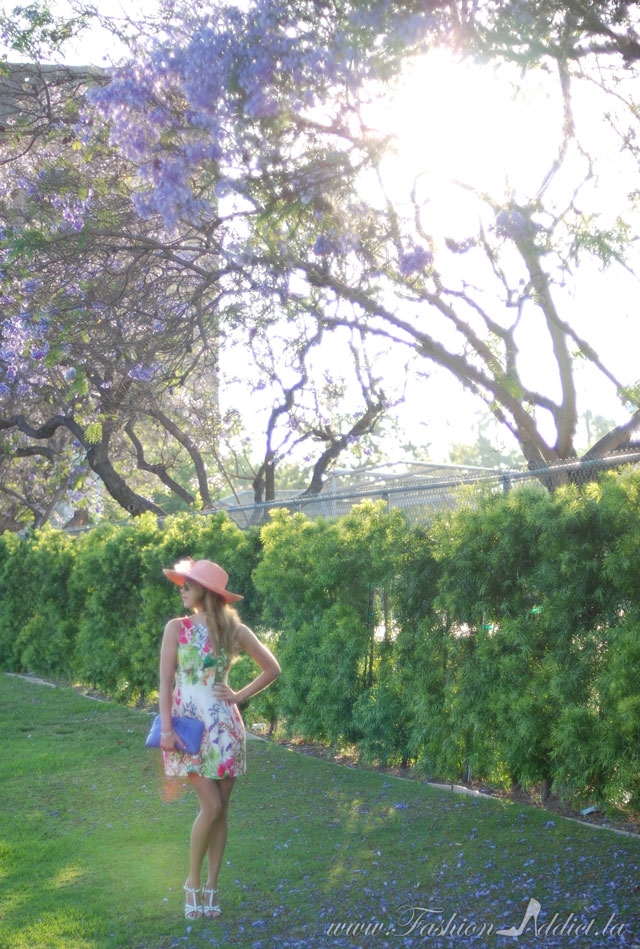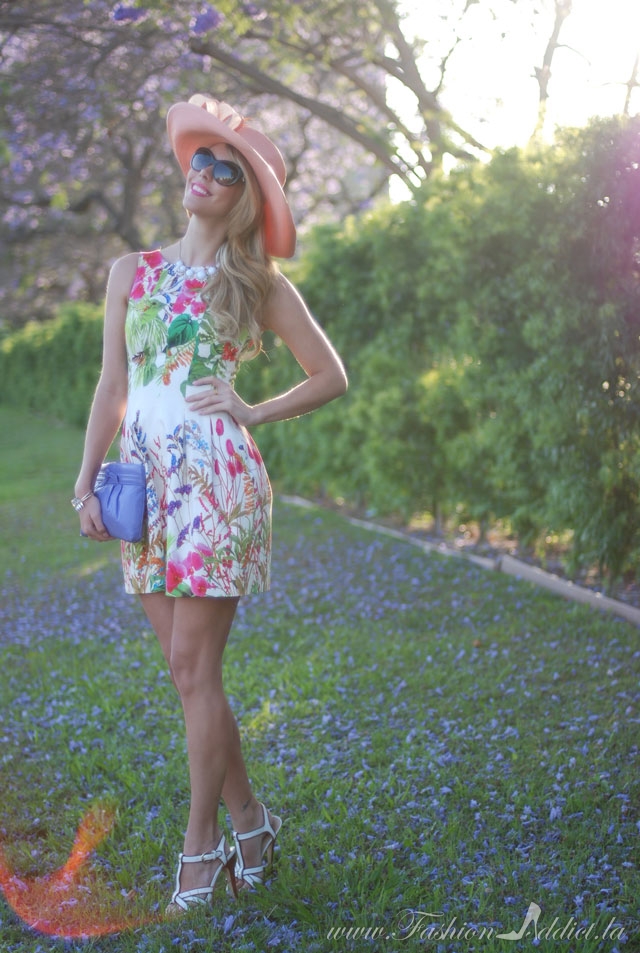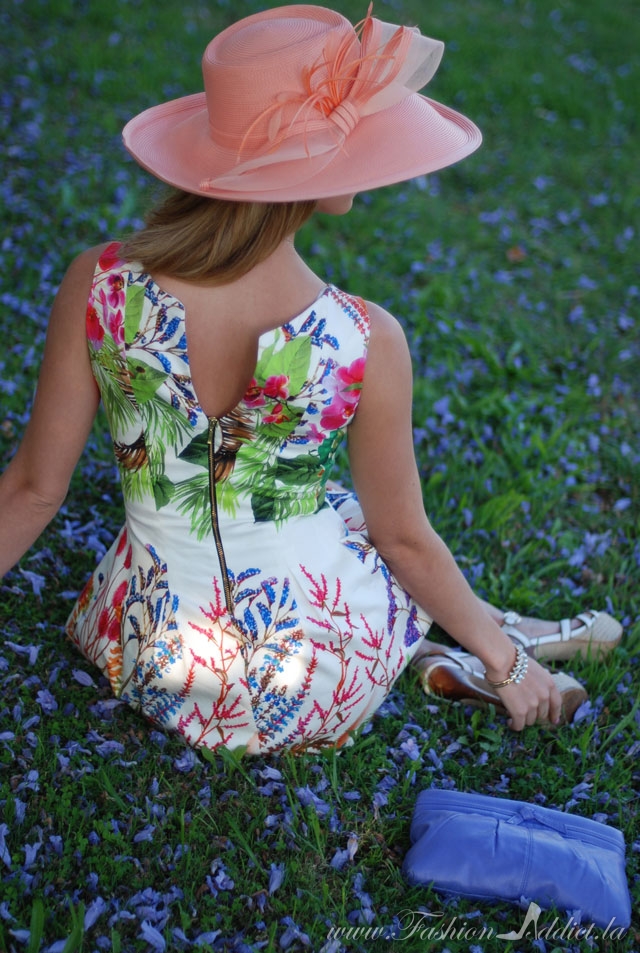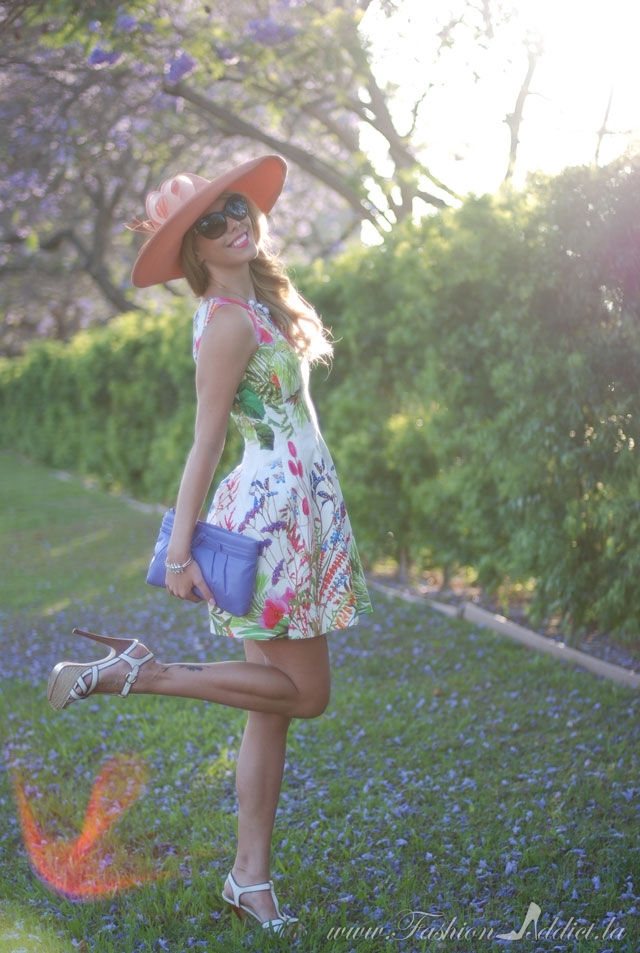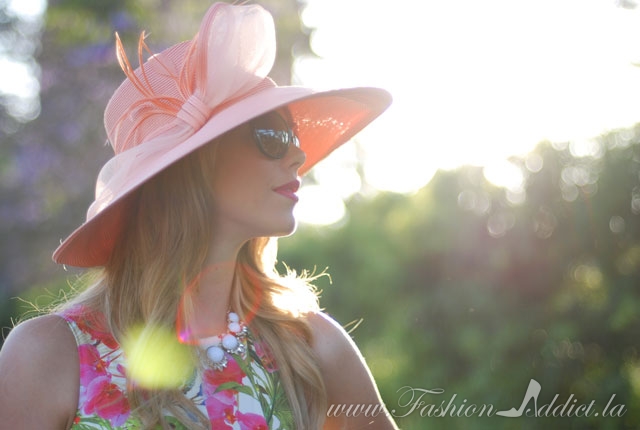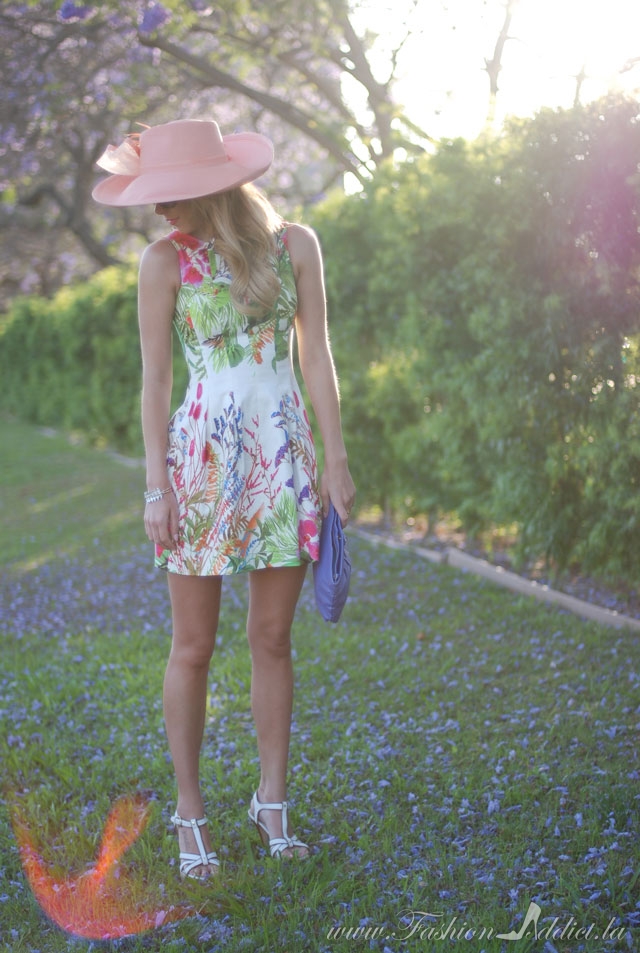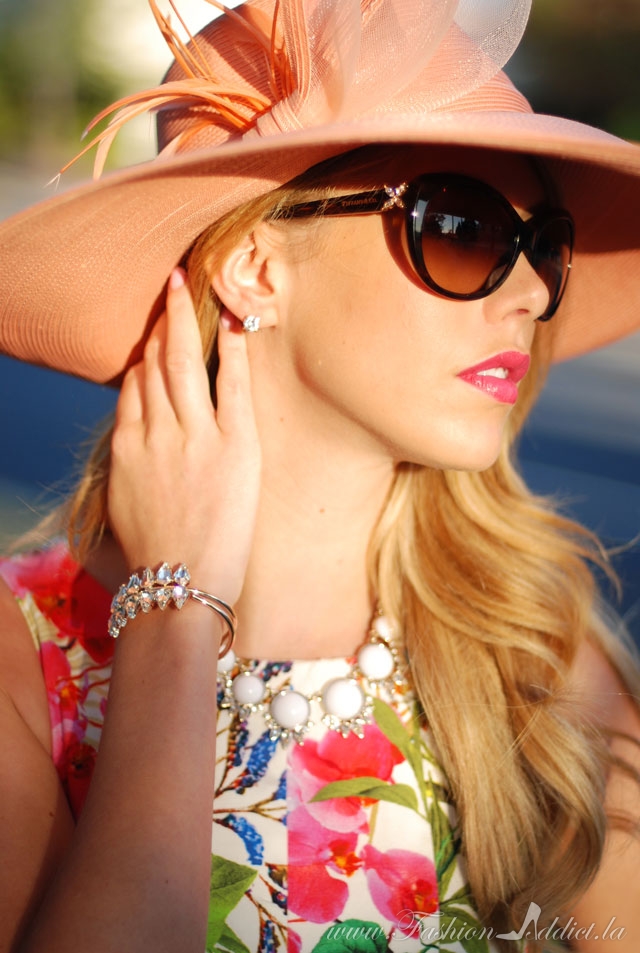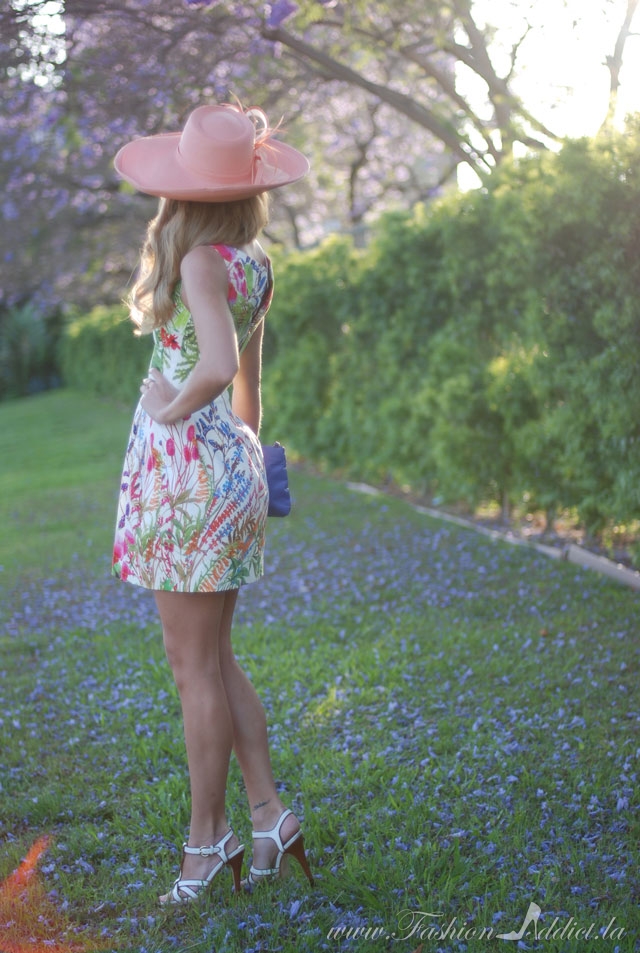 Dress: ZARA, s/s '12. Hat: August Accessories. Shoes: Aldo.
Bag: Vintage. Jewels: Capwell +Co, c/o. Shades: Tiffany & co.
Style Challenge: What to wear for Derby Day
I've never been to the races, but Derby Day at Del Mar kicks off on July 17th and of course I'm already dreaming of what to wear. For this months Style challenge I opted for a floral sun dress, my favorite summer stilettos, and of course, no derby day look would be complete without an oversized decorated hat! I found mine at Nordstrom Rack (love that place) but I might want to decorate my own for the actual races.. I've always been a hat person, so I'll take any excuse to wear a big dramatic hat. I styled some other looks on Polyvore– so be sure to follow me there to see even more Derby Day outfit inspiration!
Check out how the other amazing bloggers styled their Derby Day looks:
P.S.If you're a blogger and you'd like to join our monthly style challenge, please email me!
With love from Hollywood,
Kier