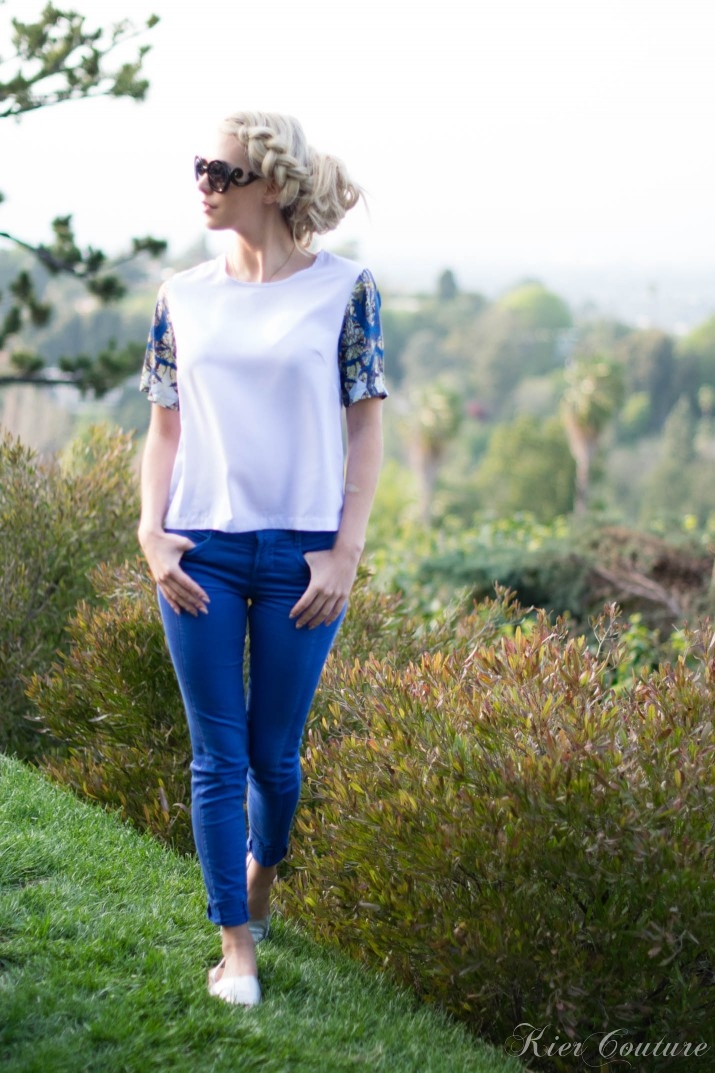 Hope your Saturday is going well! I wore this last weekend to a friend's get-together and it was the perfect top for the occasion. I love it because the cut makes it casual and easy to wear, but the fabric and the detail on the sleeves give it that something extra. It's effortless and versatile.. it's conservative enough to wear to the office with slacks or a pencil skirt or paired with an a-line mini skirt or half tucked into some high/mid rise flare jeans and pumps! (It's actually possibly the best t-shirt money can buy.)
Make sure to check out all of Emily Jordan's designs!
Thanks for reading!
With love from Hollywood,
Kier
Shop the look:
Top: Emily Jordan. Jeans: J Brand. Sandals: Pons. Shades: Prada.