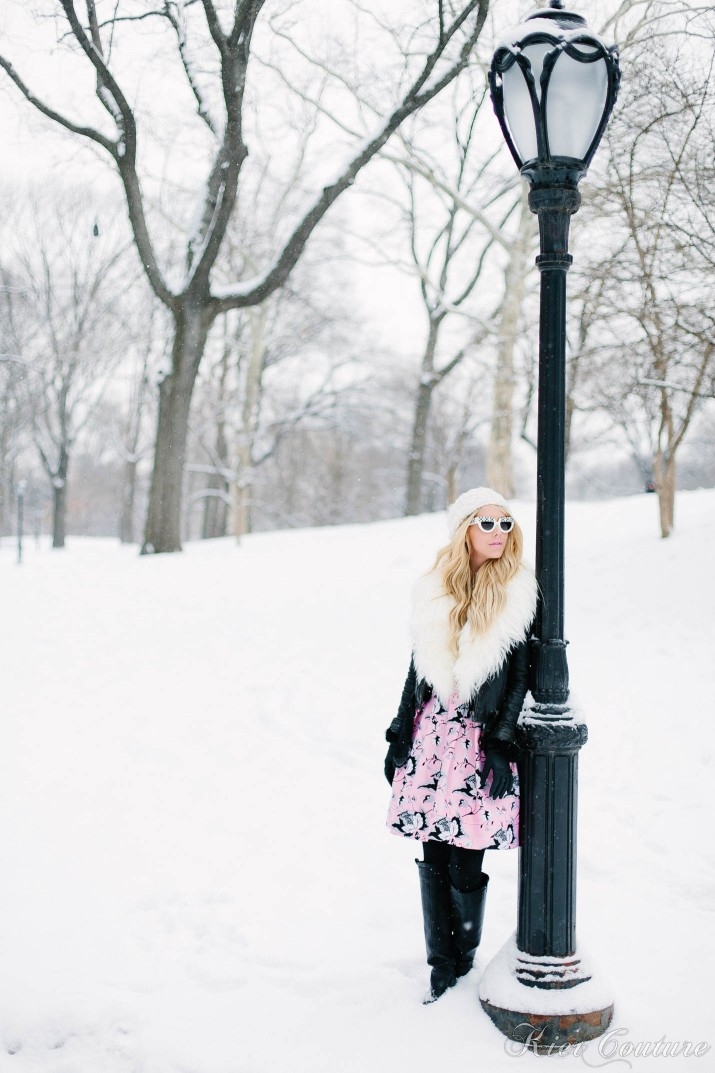 Hi! Happy Sunday! I am so in love with this Sita Dress from DVF! I was lucky enough to be able to borrow it to wear for the DVF fashion show and the next day I wore it for photos in Central park with Justin James Photo.
This print from the DVF S/S 2015 is one of my favorites! I especially love an A-line skirt, and with a floral print, in pink, with a fur collar, and boning to accentuate the cleavage???? haha YES, yes, yes!!! (Sorry Diane, I like the boobs!) My NYFW recap of all of the designer's shows' will be up asap!
As far as DVF FW15 goes, I was blown away! The theme of the show was "Seduction" (#SeductionXDVF) and the heavy bass and red-lit room were what you'd expect in some type of sex club, just leave it to DVF to make a fashion show visceral and intense.
The collection, Artistic Director Michael Herz's second for the company boasted black and red lace, stockings, jewel-toned fur and charmeuse everywhere. Everything looked like something you'd wear to a party that you knew your crush was attending. DVF always says she is in the business of selling confidence and I believe this to be true. Even the pieces that were fully covering and maybe not the classic definition of "sexy" brought such empowerment and confidence to the wearer that she oozed sex appeal and seduction, hence the theme of the collection.
I especially loved the confetti pieces from #SeductionXDVF, but the mixed prints are what DVF does best. The production of the show was unmatched and I was just grateful to be there. I want to say Than you so much to DVF for inviting me, you are so amazing.
I hope you have a great Sunday! Thank you for reading!
With love from Hollywood,
Kier
Shop the look:
Dress: DVF. Jacket: Robins Jean, unavailable. Shades: Prada. Hat: unknown.
Collar: DIY. Boots: Sole Society. Gloves: Vintage.