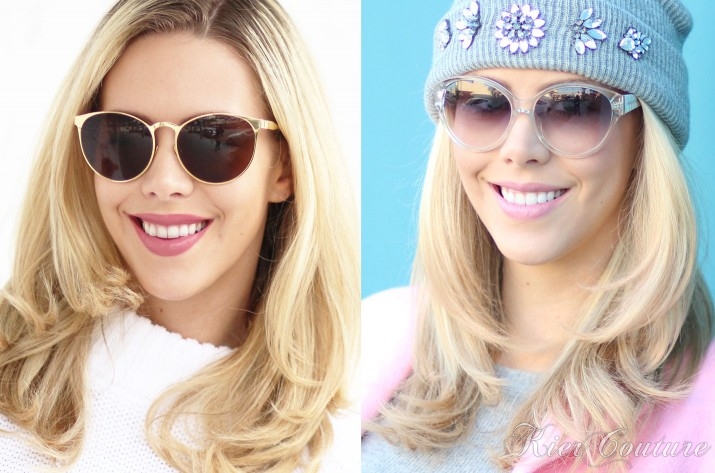 Well, I have been really excited to show you all my results from trying the Crest 3D White Supreme FlexFit Whitestrips. You may not know, but I've been photoshopping my smile for a while due to stains mostly on the chip in my front tooth which has to be replaced every few years and is overdue. I always try to whiten my teeth before I have it fixed so that the filling will be matched to white rather than having it matched to my teeth when they are dull, and having to keep my teeth more dull to match the filling- if that makes sense, so I wanted to take the "Two Weeks to your Whitest Smile" challenge before I get my chip fixed, and share my results with you!
Taking the before and after images was a little tricky to match the lighting but I think these pics best represent the results I attained.  What I loved about these white strips was the FlexFit technology which allows the Crest Whitestrips to stretch and mold to custom fit your smile for superior coverage and improved application. FlexFit technology actually provides 30% more coverage to whiten more teeth which is great for people like me who have a wide smile and show up to ten teeth with their grin! I did experience some sensitivity but I used the Crest 3D White Sensitivity toothpaste which helped a lot… more info about sensitivity below…
I definitely found that Crest 3D White Supreme FlexFit Whitestrips whiten as well as a $500 in-office professional treatment and I am very pleased with my results. So, why not start the New Year off right by checking "teeth whitening" off your resolution list? Adding Crest 3D White Supreme FlexFit Whitestrips to your beauty routine will help you take on 2015 with a sparkling, brighter smile! Luckily for you all, Crest and I are giving away 3 boxes of Crest 3D White Supreme FlexFit Whitestrips, see giveaway below or click here for a coupon off!
I also think that the strips helped to remove stains from my front tooth filling as well which I was not expecting! (bottom photo shows that best..)
Regarding sensitivity…
The active whitening ingredient in Crest 3D White Whitestrips is hydrogen peroxide – an enamel-safe bleaching agent.
Crest 3D White Whitestrips may initially cause gum discomfort or tooth sensitivity due to whitening but these effects are temporary and have absolutely no long-term adverse effects.
Should it persist, try adding the Crest 3D White Sensitivity toothpaste to your routine, which is what I did!
Crest 3D White also offers Gentle Routine Whitestrips that you can use instead that are easier on your teeth.
I also found that if I cut the white strips in half instead of wrapping them around my teeth, I experienced almost no sensitivity… for some reason when I didn't try to whiten the back of my teeth it really helped!  The flex fit technology made the strips stay in place even without wrapping them.
I am giving away a box of Crest 3D White Supreme FlexFit Whitestrips to THREE WINNERS!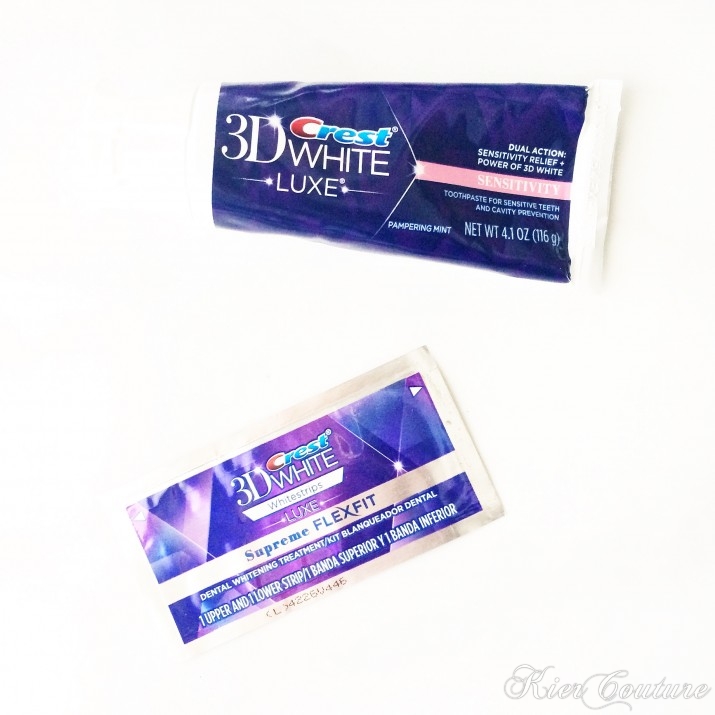 Giveaway Rules:
Open to USA residents only.
Must be 18 or have a parents permission.
Giveaway will run until January 18th at 11:59pm.
THREE (3) Winners will be contacted via email Monday January 19th.
Winners will have 48 hours to respond or I will choose a new winner.
Log into the Rafflecopter below with your email or Facebook
and complete as many as you wish, or all of the entries listed!
FTC:I would like to thank Crest for sponsoring this post.