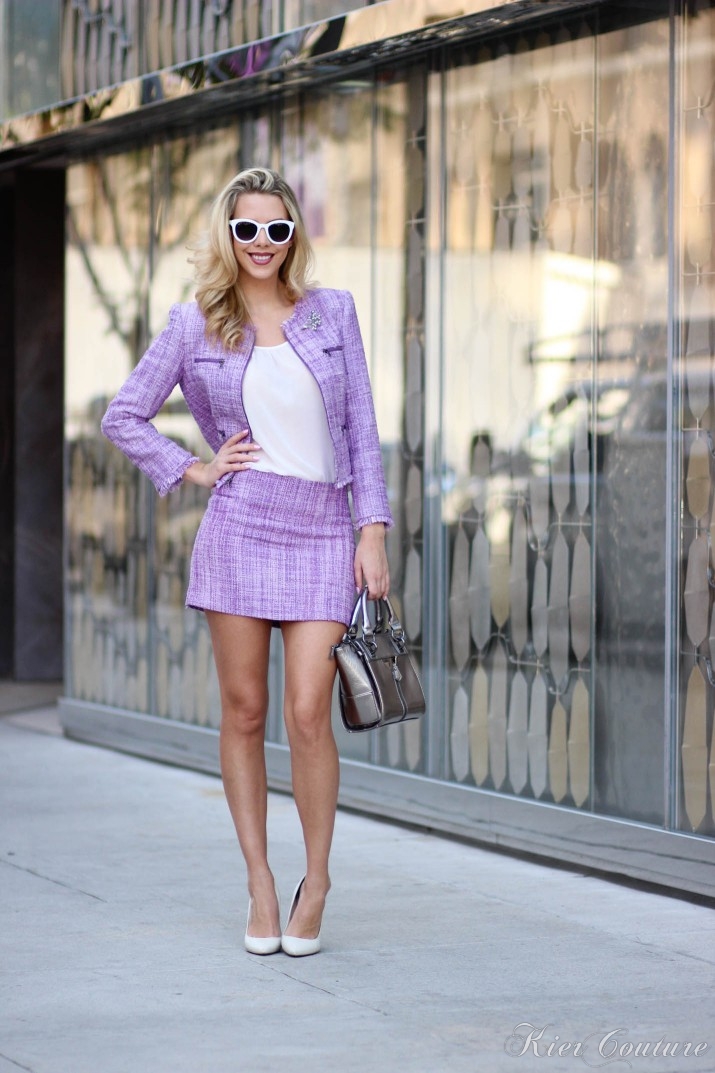 Am I the only one who thinks "Business woman special" every time I come across a woman's suit? Romy and Michele's High School reunion is one of my favorite movies of all time, and I just think they're so funny when they ask about a "business woman special" at the diner they visit. Something about wearing a matching set just makes me feel empowered, even when it's a crop top set and not a suit set, the fact that I'm doubling up gives me a secret "Try me" attitude.
I found some similar sets below, this is Alice and Olivia but from last year, I found some cute alternatives though!
Thank you for reading!
Photos by Laura Yazdi
With love from Hollywood,
Kier
Shop the look:
Tweed suit set: Alice and Olivia. Shoes: Aldo.
Bag: Danielle Nicole. Shades: Forever 21. Shirt: Nordstrom.
Lips: Covergirl "Sultry" and MAC "Snob".