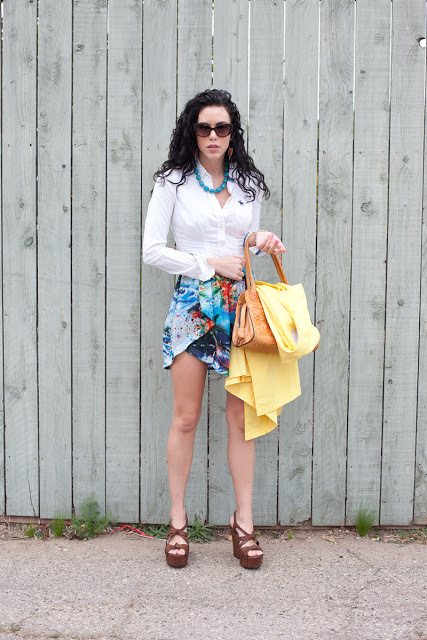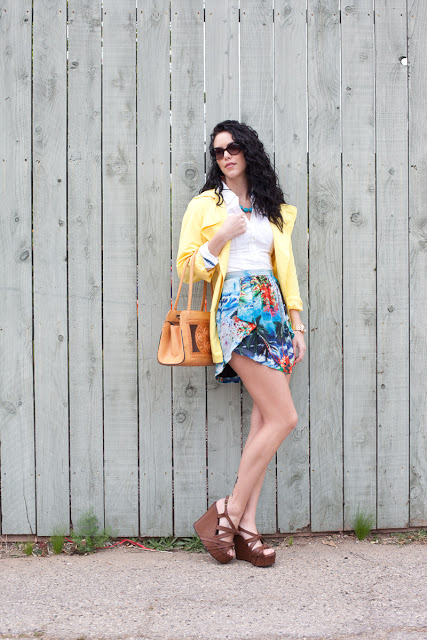 Top: Abercrombie & Fitch, Skirt:
Zara
, Jacket: Isaac Mizrahi for Target, Purse: Vintage, Shoes: Forever 21, Sunglasses: Kate Spade, Necklace: Purchased on the beach in Mexico :) Watch:
Nixon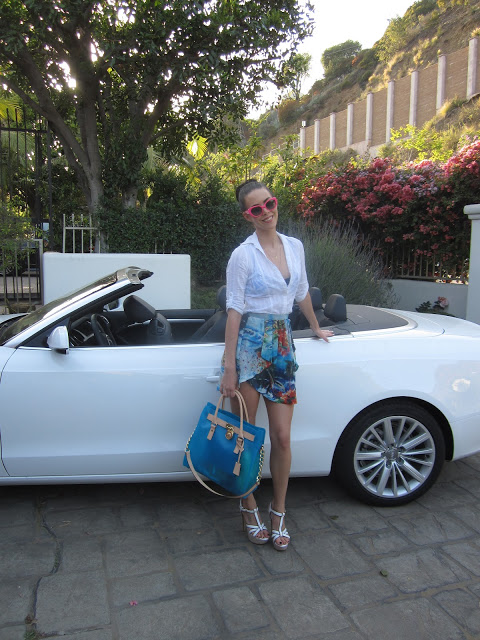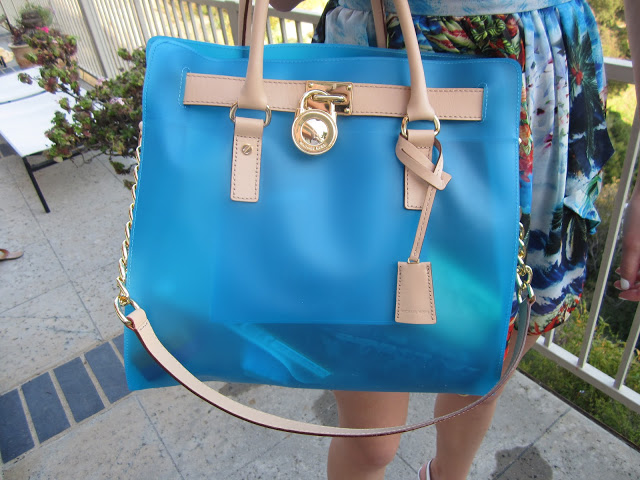 Courtesy of my Instagram @KierMellour
So, I don't have a good camera yet so I have to plan ahead my outfits and shoot them with my Photographer friend on other dates, or document cute outfits and photograph them later… anyway- I planned this one ahead, and was excited when I got invited to my friend's pool party in her awesome mansion in the hills I just knew what to wear! We were going to have dinner with a couple friends after, so I needed to have an outfit wearable to a restaurant as well… anyway, sorry for the poor photo quality, but notice my new Michael Kors bag.. I couldn't resist swapping out the vintage one that I adore- but the jelly MK bag seamed perfect to kick off sumer!
Xoxo, Kier