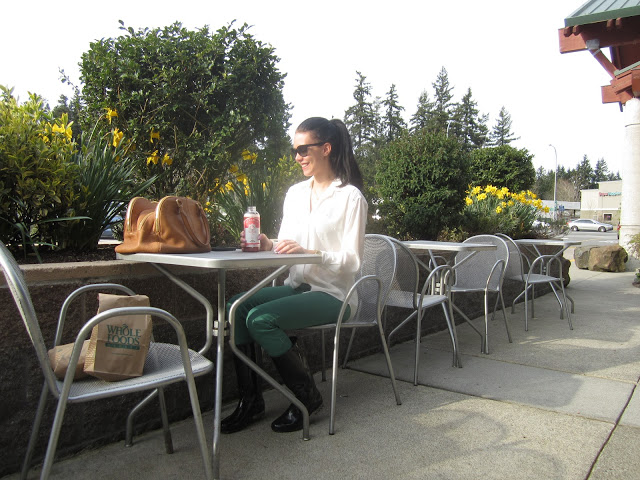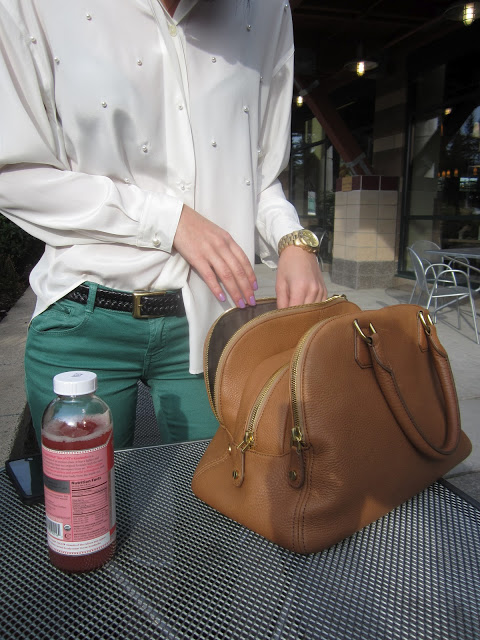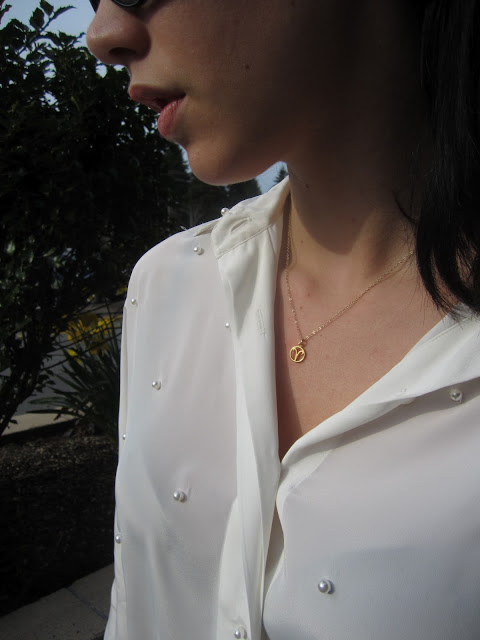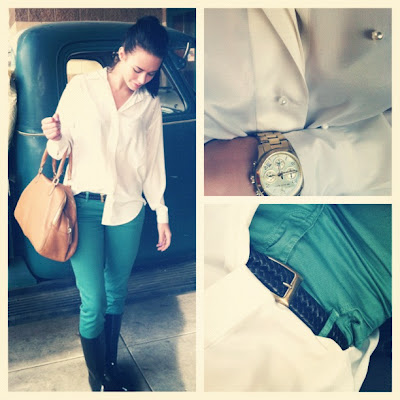 Courtesy of my Instagram (@KierMellour)
Pants: Zara, Top: Thrifted, Belt: Dr. Martin's, Rain Boots: Coach, Watch:
Michael Kors
,
So, today was my nephew Robert's sixth birthday, and I few up to Seattle to visit/surprise him… Well, my sister ruined the surprise not realizing that it was meant to be a surprise, but he was still thrilled to see me. I had recently bought these Black shiny Coach rain boots from
Marshalls
¬†and I was stoked to get to wear them… being from Seattle, you would think I'd have had many pairs before, but this is actually my first pair.. and what do you know? It didn't rain while I was there! It actually rained in Los Angeles while I was away! Haha, oh well… ¬†While Robert was in school, my sister agreed to take me to Value Village, a Goodwill type store. At the first store I found a vintage Coach bag, and some jewelry, but at the next one, I found this top- When I first saw it I fell in love. I don't have really any billowy button up shirts and when I saw
this
post and
this
post by Blaire, I new I needed to find one. The pearls were such a nice touch, the fit was perfect, and the shirt was in perfect condition, not missing any beads, with zero stains, and it's machine washable which is a big deal for me, because dry cleaning is expensive in LA- and at only $6.99 for this chic blouse, I couldn't be happier.