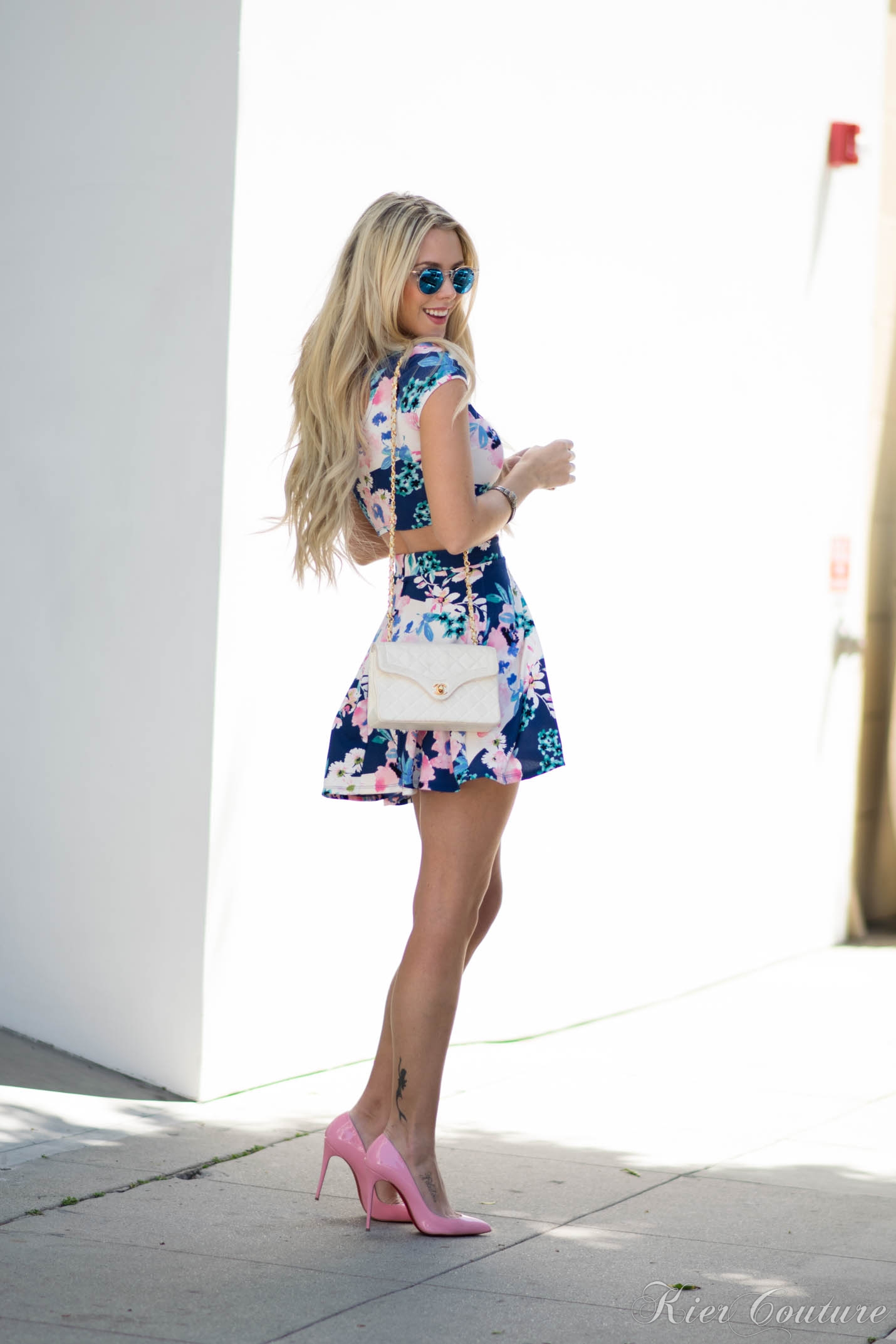 Just thought I'd post a little something to get you through monday. Still working on my Konmari cleanup but I shot this look a while ago and now that I've changed my hair I figured I should get some of my archived outfits up before it's too late!
Thanks for stopping by!
With love from Hollywood,
Kier
Shop the look: 
Outfit: Trixxi, c/o. Shoes: Christian Louboutin.
Bag: Chanel. Shades: Jessica Simpson. Bracelet: Macy's.