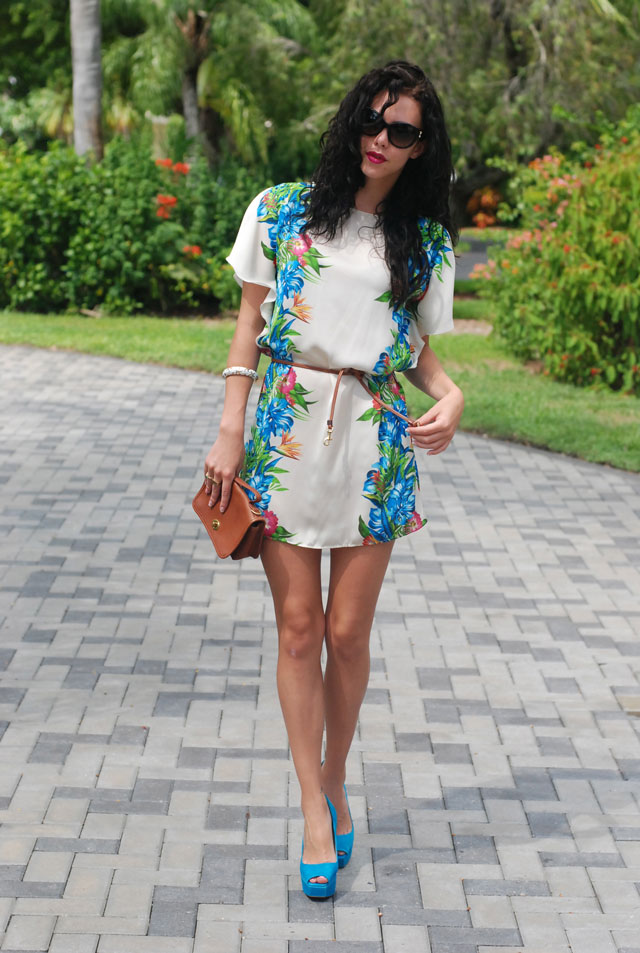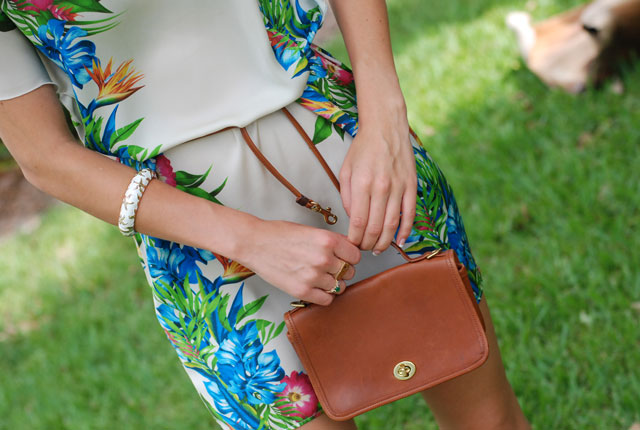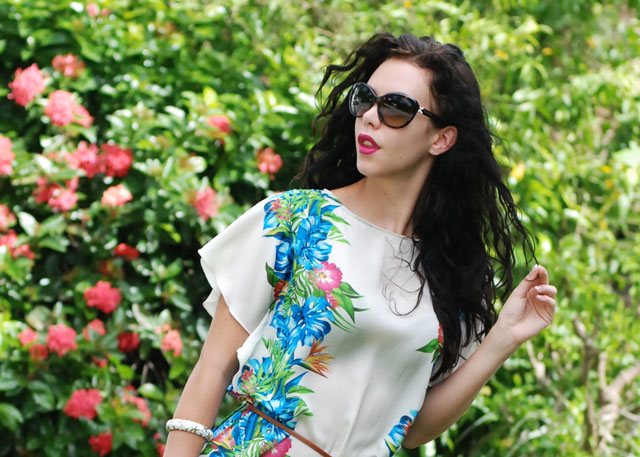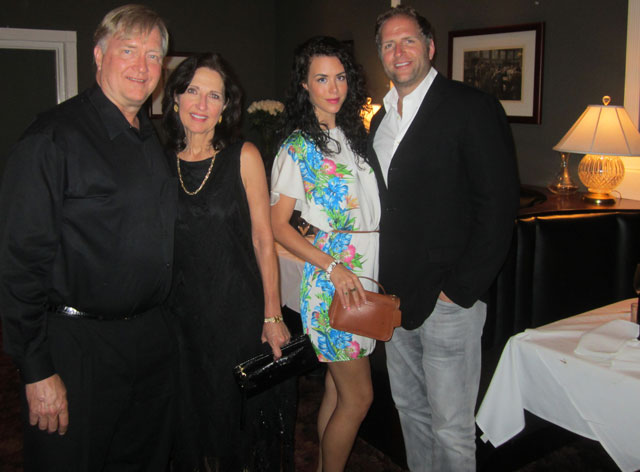 Dress & Shoes: Zara-
similar
Рlast seen 
here
, Bag & (shoulder strap of bag used as) Belt: Coach- (LS) 
here
Shades: Tiffany & Co. (only available in select Tiffany & Co. stores)
We went out to celebrate Roger's parents forty-fourth (44th) wedding anniversary to a restaurant called Preston's in Naples, Florida. The food was incredible and the company was even better. Can you imagine being married for forty-four years? I try not to get carried away in the romanticism and pay attention to what makes their relationship work and I think the basics are: Never be mad at the same time (a tip Roger's mom gave me personally, which she got from the Priest who married her and his father), never loose site of what you love about your mate, and try to be understanding regardless of how ridiculous the other's feelings and/or views seem- because every feeling is valid.
Anyway- I don't have a ton to say about this look except that I got the shoes (also seen
here
) and dress at the Zara sale in July; you have no idea (well maybe you do) how hard it was for me to not wear this dress until now! I didn't have a good black clutch which I normally would have worn because I packed in a 'middle of the night haze'. I also realized last minute that I needed a belt with this dress because otherwise it was just too shapeless. I found it quite brilliant (if I do say so myself) to use the shoulder strap from this vintage Coach bag as my belt and make the normally casual cross-body into a more evening appropriate clutch.
Stay tuned for my Disney world look, and the rest of my Florida vacation posts within the week! I will also be featuring a hair bow tutorial so check back soon!!!
P.S. We were geared up for a massive devastation due to Hurricane Isaac, but Florida got very lucky- I hope the rest of the gulf is as luck as we were. Please send your positive energy and/or  prayers to those in New Orleans and the surrounding endangered areas.
With Love from 
Hollywood
 an American Airlines airplane,
Kier