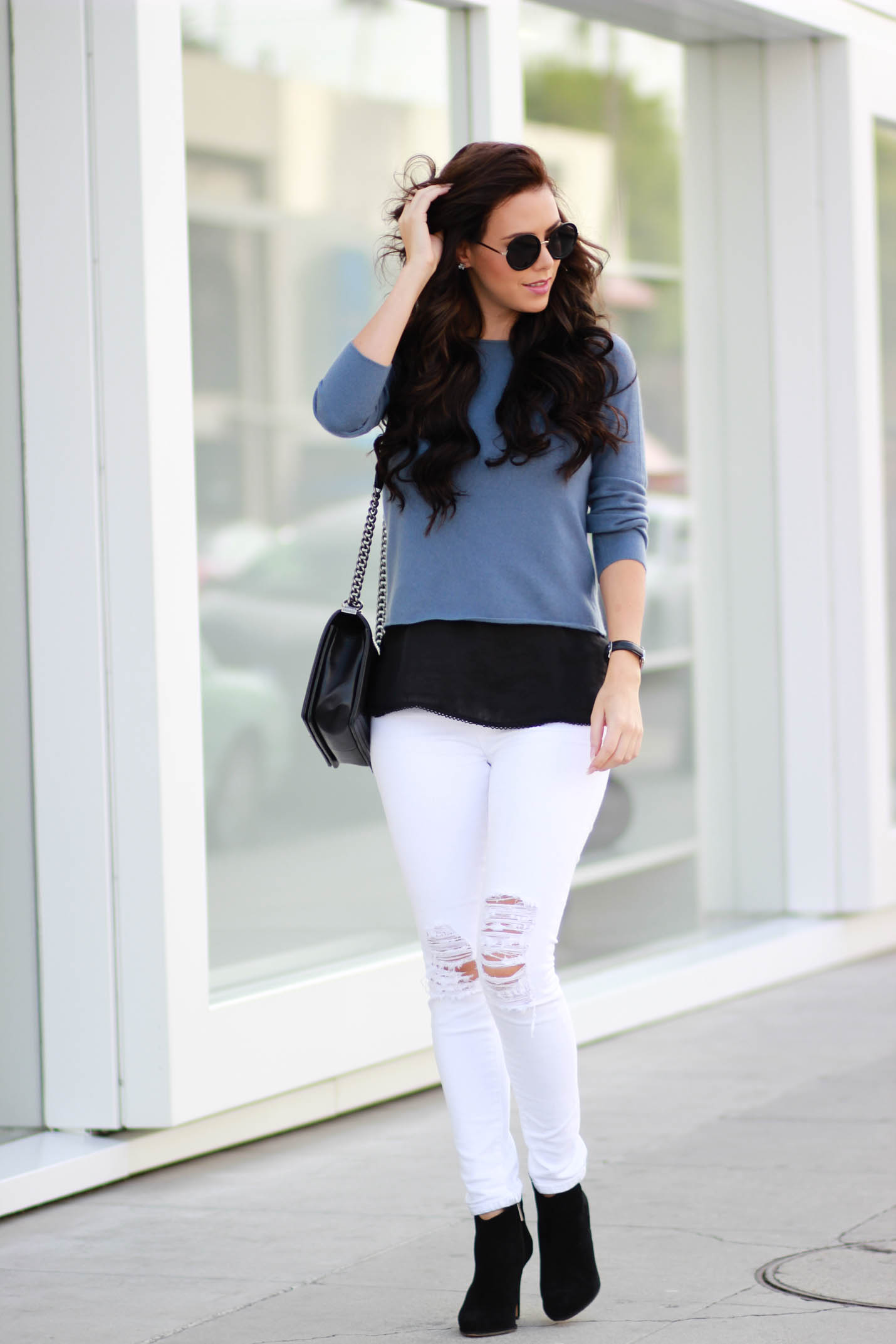 Last week I had a very cool experience. Tour De Couture is a guided tour through Los Angeles (or OC) in a limo/buss with champagne, shopping, and girl time. It is basically this: You book your tour and let Ali, the owner and such a cool chic, know what kinds of stores you want to visit, you can do anything from Beverly Hills / Rodeo Drive to hidden gems in LA or Orange County that you have never heard of.. If you choose, you can add a styling aspect and Ali can have preselected items pulled for you ahead of time as she has 14 years of experience as a stylist. Everything is customizable.
For our tour we met at the Grove, hopped into a Mercedes limo buss and popped some champagne. Ali made us a really fun girls playlist and before we knew it we were all jamming out and singing along to "Hit me Baby One More Time" (Presumably a message from my Credit card.) Our first stop was Just One Eye, a store that basically doubles as an art gallery with most of the art being for sale too. The selection was vast and also somehow curated, there was every lust-worthy designer like Valentino and Christian Louboutin but also a ton of designers I had never heard of and a very knowledgable staff. The next stop was The Way We Wore, a vintage store like you're never seen. Doris, the owner is so amazing, I would do anything to follow her around for a day. Before we left Doris gifted me this gorgeous cashmere sweater and it's literally so close to the color of my eyes, I am in love. The last stop was the boutique Naked Princess that specializes in lingerie and loungewear, plus they make all their own lip glosses, perfumes, body lotions, etc. The store is set up to resemble a boudoir, chandeliers, candles, velvet and satin everywhere, it's so luxe and cozy! After shopping at Naked Princess we had a fabulous catered lunch on the patio and finally concluded the tour with a concierge consultation at The Grove… by the way, did you know The Grove has a concierge that does anything a hotel concierge would do? They can book shows, make dinner reservations, chauffeur your bags from each store to your car while you shop and so much more!
Tour De Couture would be really fun for a girls day, to shop for bridesmaid dresses, a birthday, or even a baby shower type event as it's totally customizable, no two tours will be the same. I highly recommend you check them out when you come to LA for an insiders' tour of the best shops in the city. Nobody wants to waste half their time looking for the right shops only to be disappointed or not be able to find parking… it kind of sucks the fun out of it. So, especially if you are visiting and only have one day to shop, don't waste time, let Ali at Tour De Couture set the itinerary, you just worry about shopping to your heart's content!
Thank you for reading,
With love from Houston,
Kier
Shop the look:
Sweater: Vintage. Tank: Free People.
Jeans: DSTLD. Booties: Vince Camuto.
Bag: Chanel. Shades: H&M.