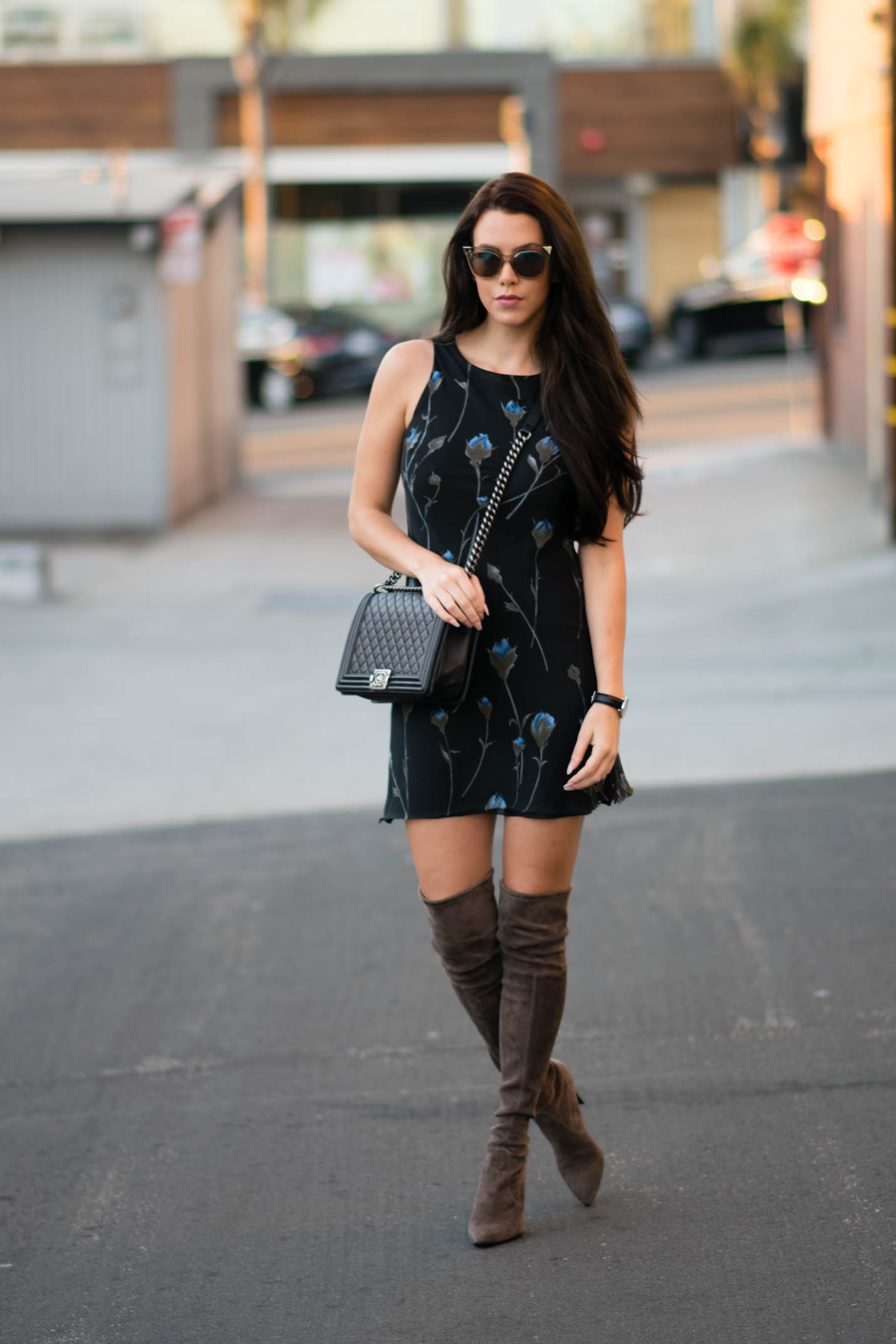 Hi!!! So yes, I went brunette! I actually filmed a youtube video talking about why I decided to make the change and I'll be posting that soon! In the mean time, some version of this look has pretty much been my uniform for the last month. I just gab any little dress, OTK boots and a bag. I love having a simple outfit recipe for whenever I don't want to think.. I just always know a mini dress, OTK boots and a bag will hit the mark every time when it comes to fall in warm climates.
Thank you so much for your continued support. I love you guys!
With love from Beverly Hills,
Kier
Shop the look:
Dress: vintage. Boots: Stuart Weitzman. Bag: Chanel. Shades: Fendi.