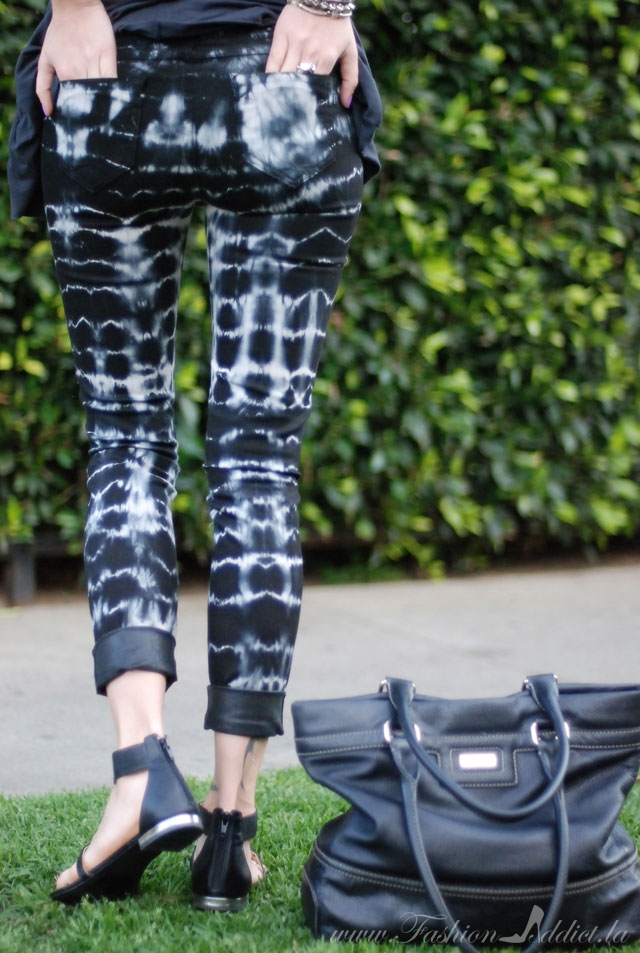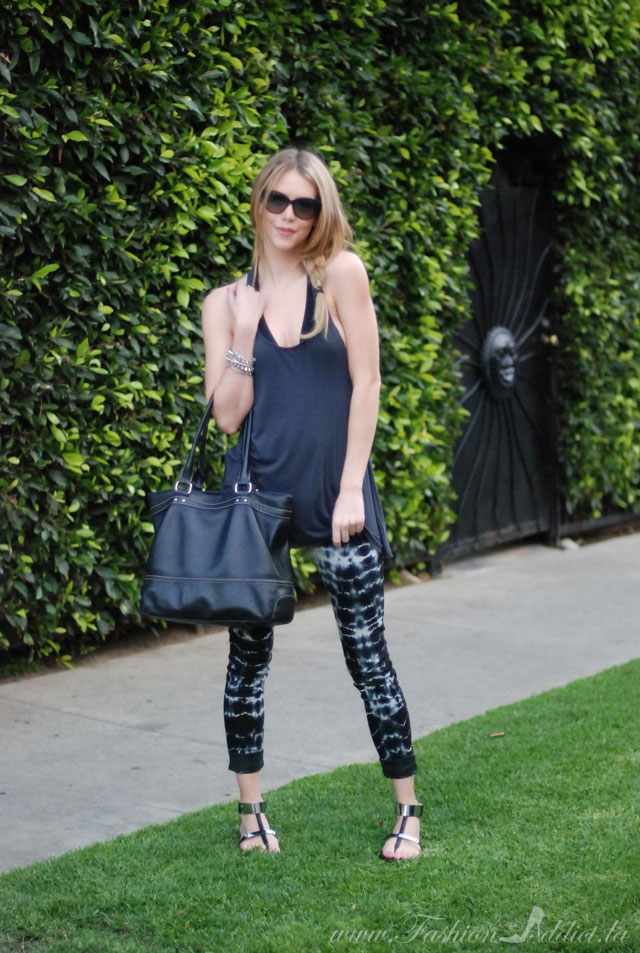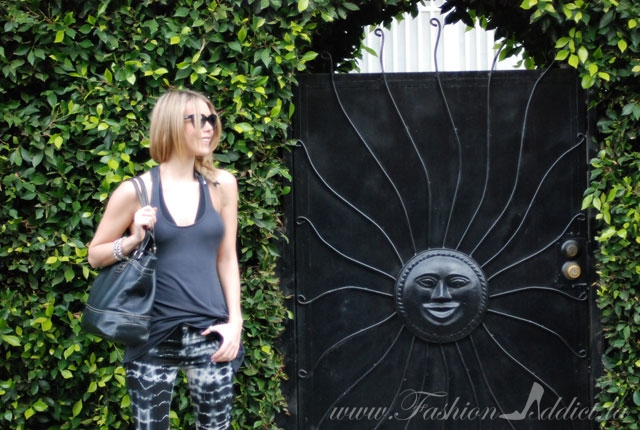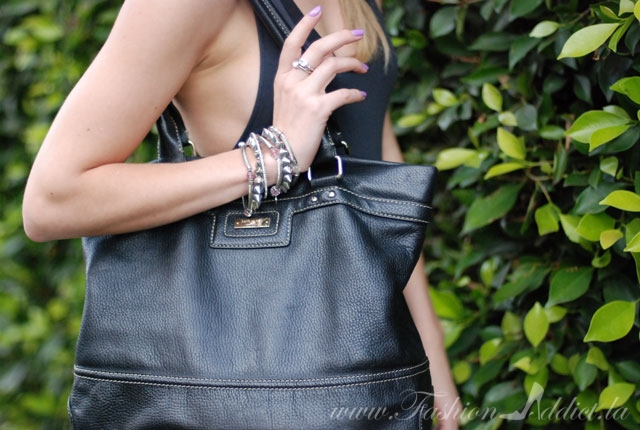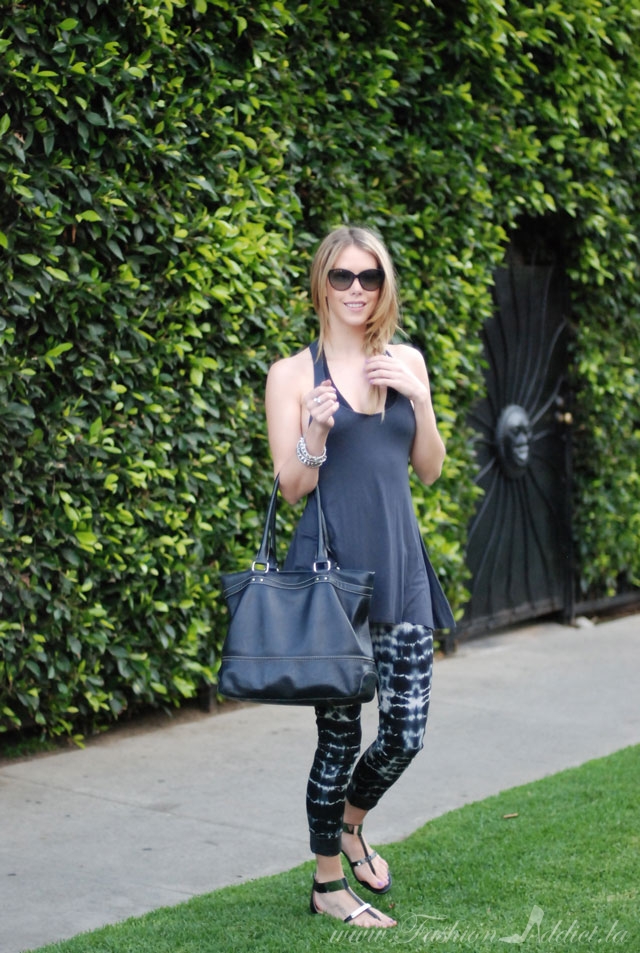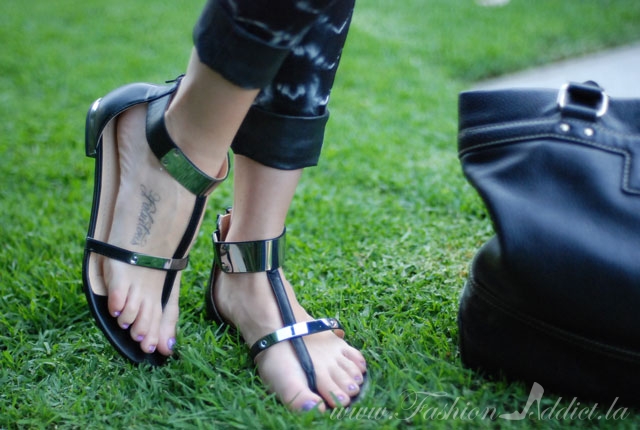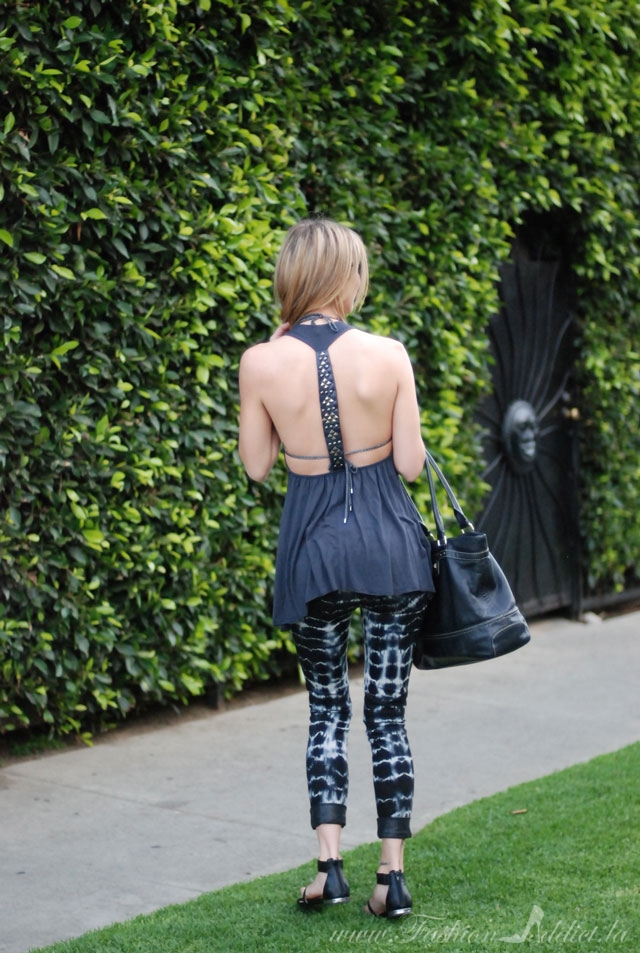 Tie Dye Jeans: Bleulab c/o. Grey Top: Melrose, old. Bikini Top: Vitamin A, similar. Rings: Swarovski.
Sandals: Prabal Gurung for Target. Shades: Burberry. Bag: Kate Spade. Bracelets: Vintage and Aldo.
Tie Dye Jeans
You guy saw the reverse side of these jeans last week here. And I promised I'd show you my full outfit, so here it is! I love that they're reversible so I was able to roll up the cuff and compliment the leather in my bag and shoes. I've always been a fan of wearing bikini tops with shirts like this because well, we've all seen women try to wear this without any kind of containment and it's just too much! The bikini top is a fun way to still be sexy without being whorish- just being honest.
The sandals are a nice substitute for gladiator sandals which I'm not a huge fan of, these are open and chic, not clunky or masculine. I also love the strap placement in this shoe, because they show off just the perfect amount of my tattoo, which is something I always look at in shoes. I am obviously enjoying the weather, and getting super excited for Coachella and my birthday!
P.S. Congrats to Shannen Leib for winning my Belcho USA Giveaway!
With love from Hollywood,
Kier
HYPE on LOOKBOOK.nu