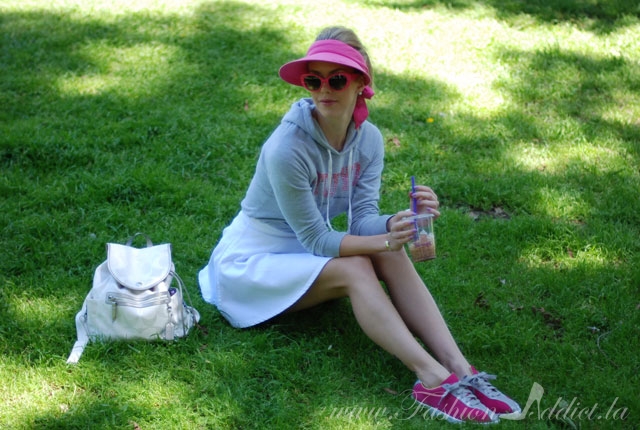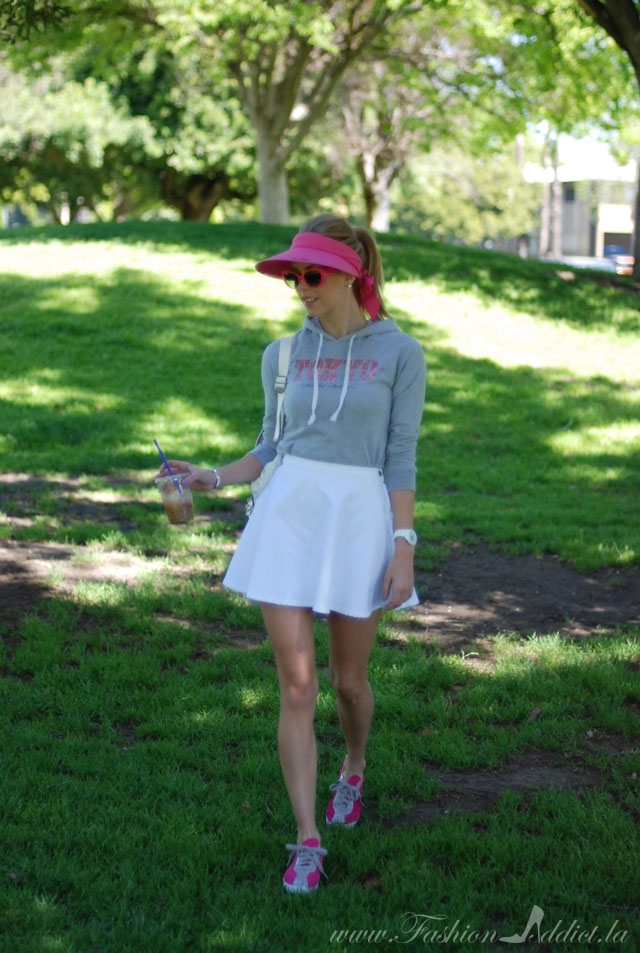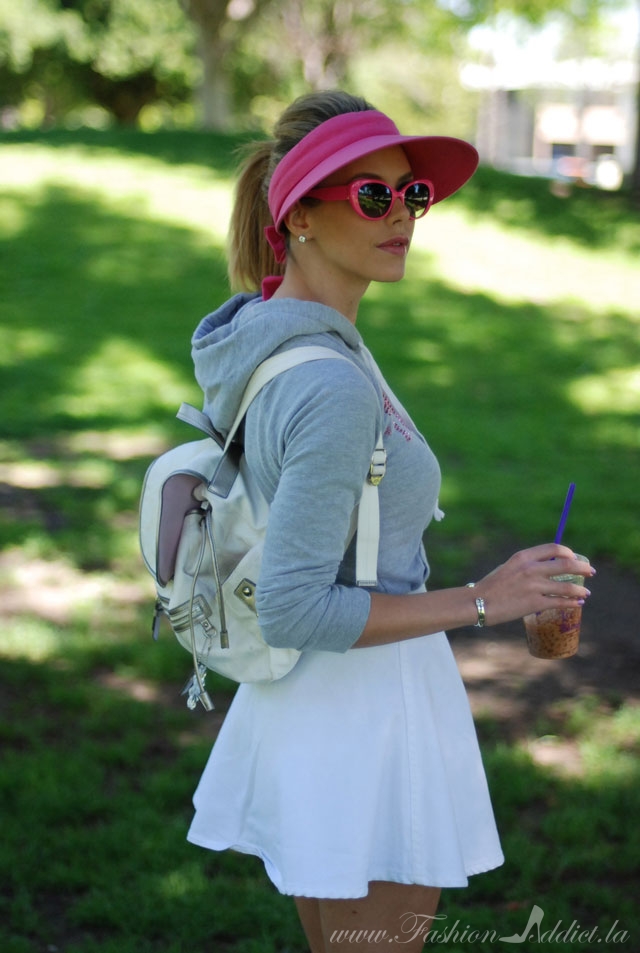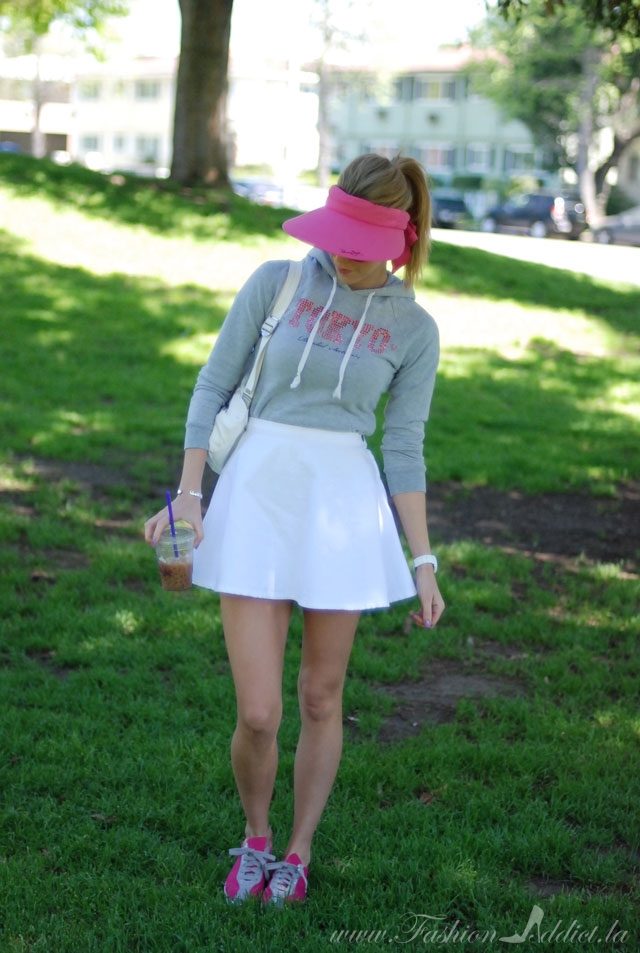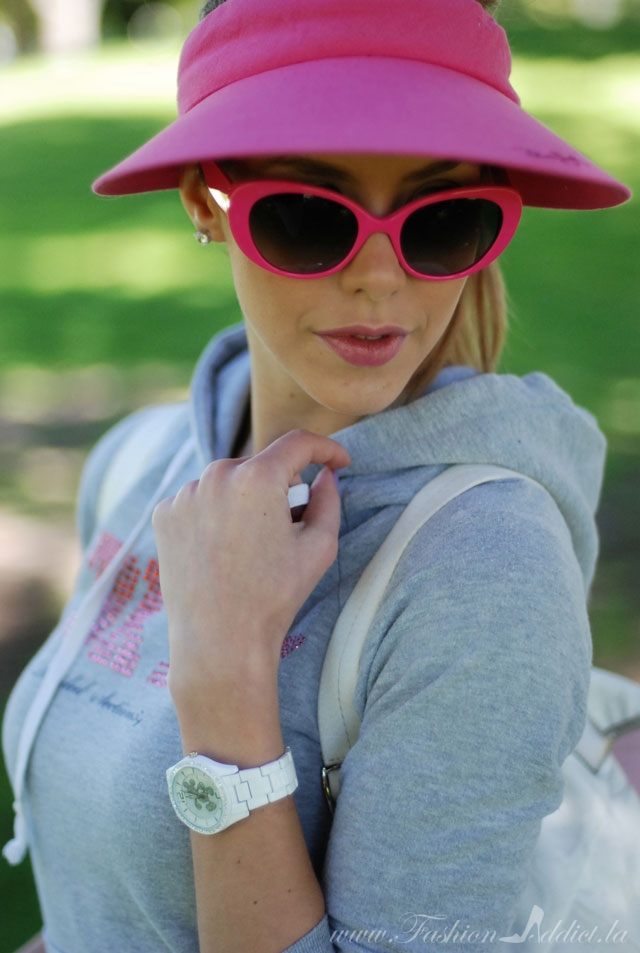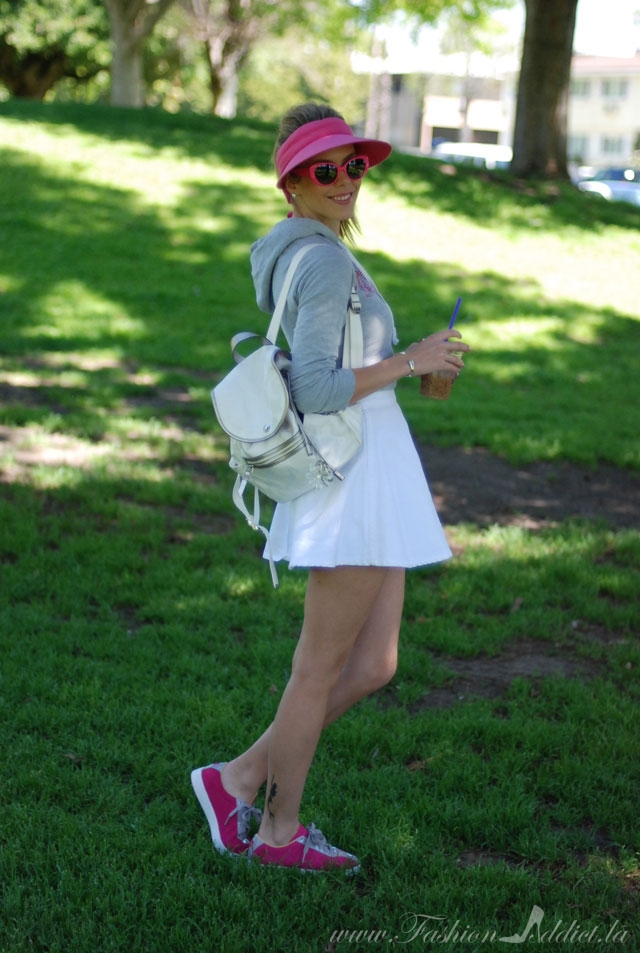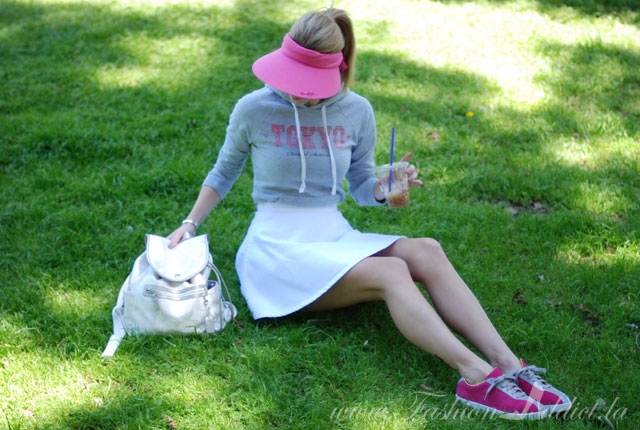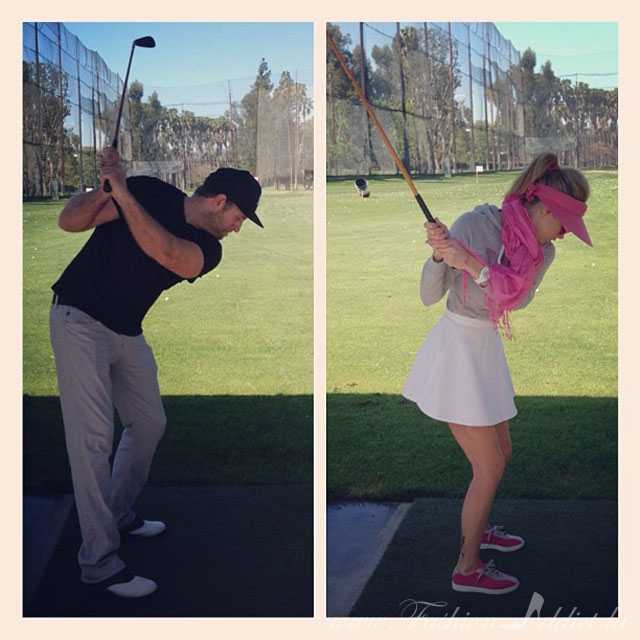 Hoodie: H&M, old- similar. Skirt: American Apparel. Sneakers: Puma. Backpack: Coach.
Visor: Panama Jack, identical. Hair Tie: Madewell. Watch: Limited Edition Disney, similar.
Scarf: Breast Cancer Awareness. Shades: Kate Spade. Studs: Nordstrom.  Bracelet: Until There's a Cure.
Puma / Golf.
I got spoiled by Puma and received two adorable pairs of shoes in the mail the other day, these being one of them, so Roger and I decided to go to the driving range to take them for a spin. These Munster Sneakers are not from the Puma Golf line, but that's okay for the driving range, they're super comfy, obviously adorable and totally my color scheme. I went a little more sporty than usual, but I stayed pretty true to classic Kier with a super short circle skirt and lots of girlie accents. I kept my jewelry minimal as to not disrupt my swing, and rocked a token golfing item: a ridiculous visor, and matching cat eye shades. My backpack is from the Coach Factory Store last year, if you're not a member online, I would recommend you sign up because they have super awesome deals. Oh, and I'm not really sure why my hoodie says "Tokyo" I got it as a bday gift a few years ago, it's cute though!
I hope all who celebrate have a fabulous Easter Sunday!
P.S. We hit at the Weddington Golf Range in Studio City, and yes, I know my swing needs work, I did get a few very nice shots though!
With love from Hollywood,
Kier
HYPE on LOOKBOOK.nu