So on Thursday Roger and I got to go see The Used and Taking Back Sunday at the Palladium and had BACKSTAGE Passes thanks to our friend Danny from Warped Roadies! I was a pretty big The Used fan in high school… I probably listened to their album "In Love and Death" about two thousand times so I was beyond thrilled to have backstage passes and to get to meet most of the band mates… Anyway I wore my "go fuck your selfie" top because I wanted to be my most "teenage angst-y", my spiked peep toe pumps for a glam-rock vibe and purple lipstick that was actually an eyeshadow stick to add the final "I'm so badass" touch… I felt so glam-rock and had sooooo much fun.. I actually shed a few tears thinking of how much I would have enjoyed this as a teenager… Missing old friends and singing along was a much needed heart to heart moment with myself…
Thanks so much for reading!! I will be in NYC for the top secret thing I've been so excited about this week so be sure to follow on Istagram… it's all happening, so I need all your prayers and positive vibes- whatever you want to send me- I'll take it!! I love you guys, thanks for everything!
With love from Hollywood,
Kier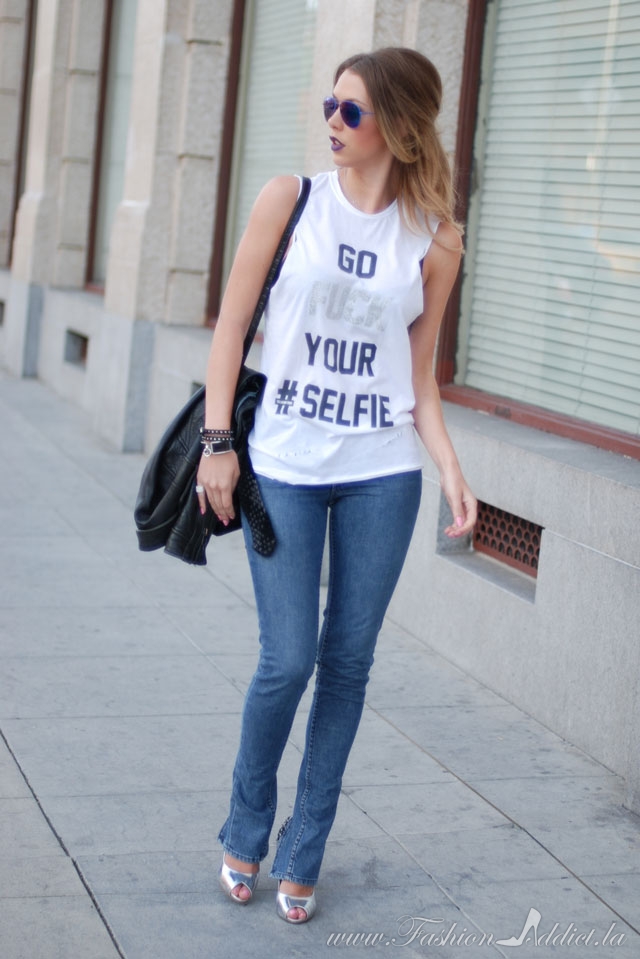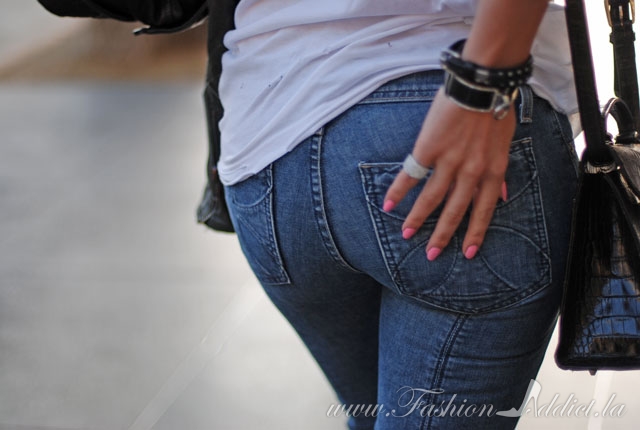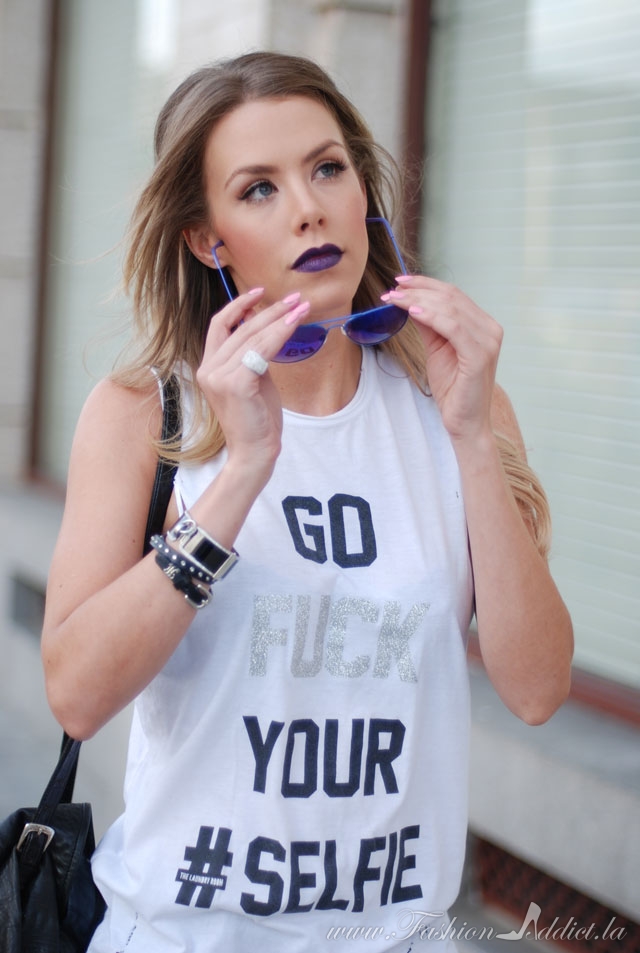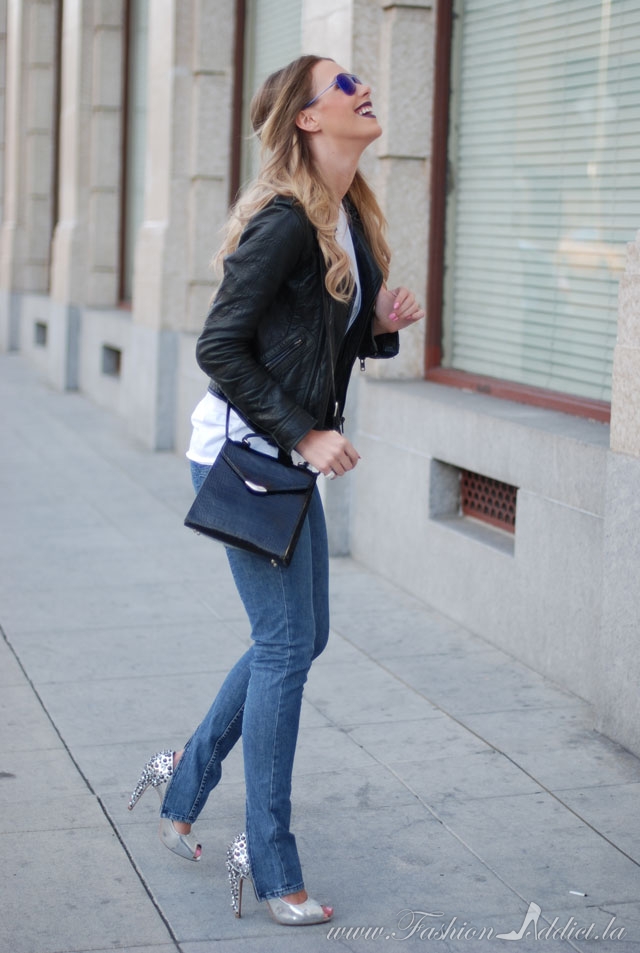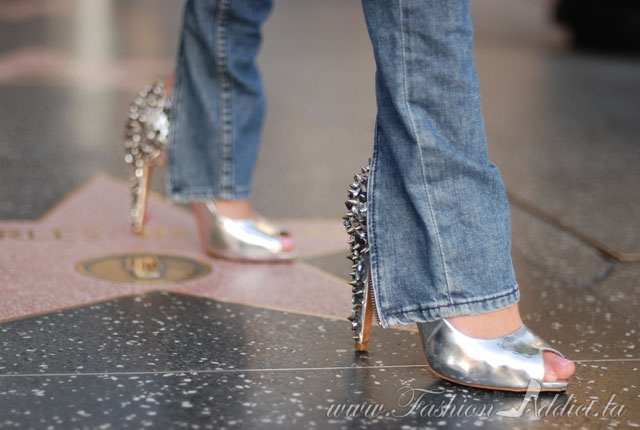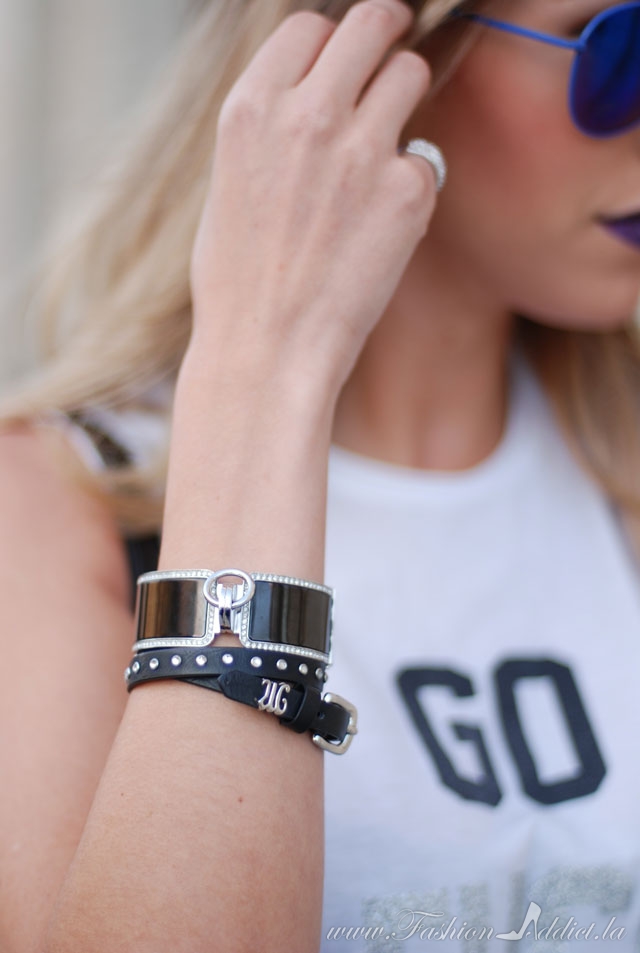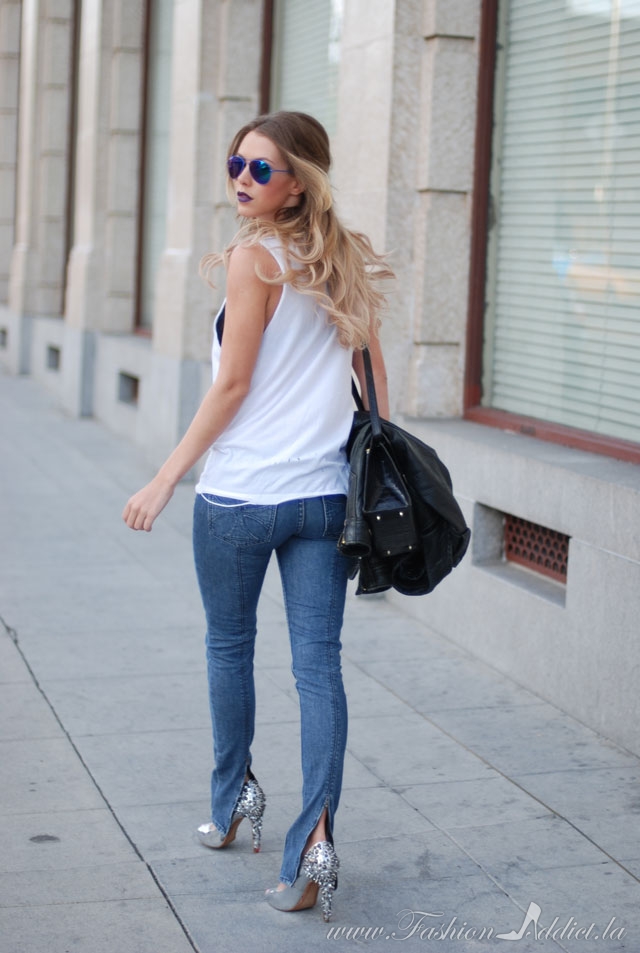 Jeans: Habitual. Shoes: Sam Edelman. Jacket: Robins Jean.
Top: The Laundry Room c/o. Bag: Vintage. Shades: Target.
Bracelets: Swarovski and Miss Me c/o. Ring: Nordstrom.
Lips: Jordana Eye Shadow Stick.